Fall is here. Time to change up the skincare routine. Dry skin is damaging and does not hold a glow. Keeping skin healthy in the fall is easy. Five ways to keep skin glowing and wrinkle free is a good daily routine from daily. Taking care of skin now will help later.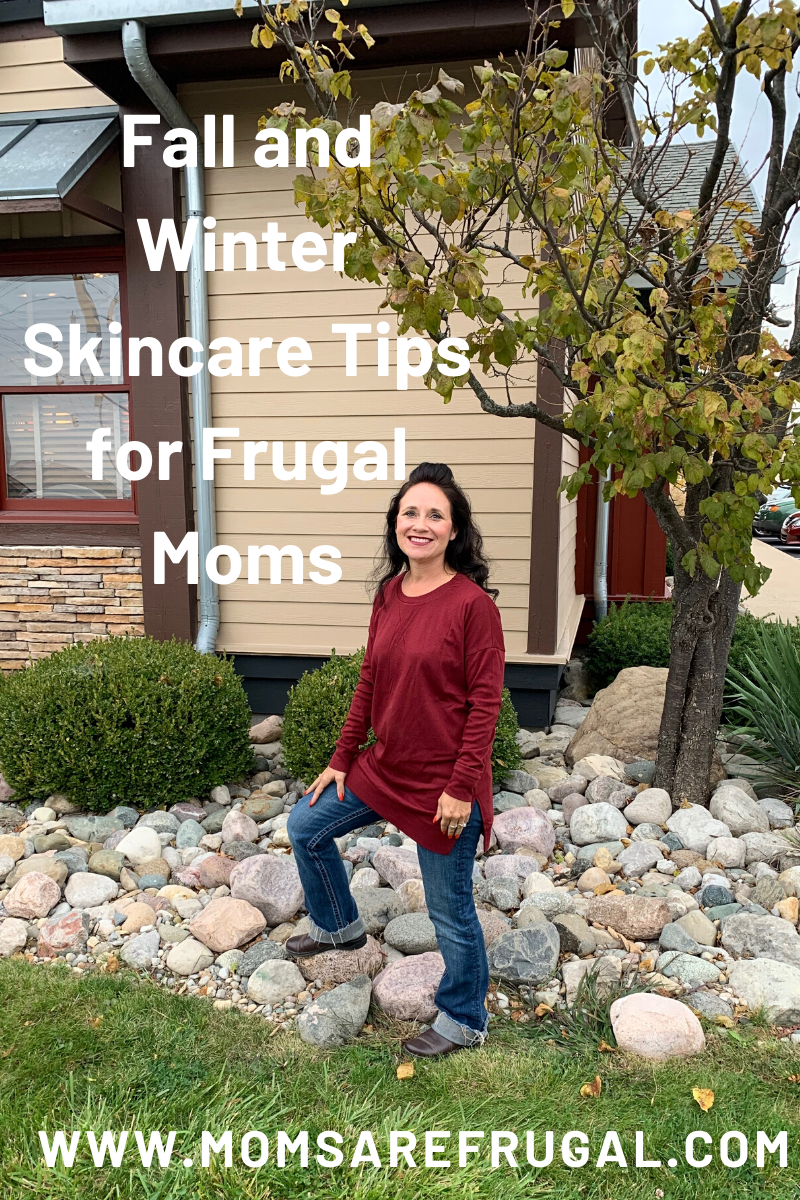 Routine
Have a daily morning routine that includes moisturizing. Keep skin looking younger and healthier by applying a daily moisturizer. One more step-in a morning routine that will build confidence.
Lack of moisturizer, especially in the cooler fall temps can leave skin looking dull and less vibrant.
Find a good moisturizer that works well with oily or dry skin. If there is not a coupon or sale then look in the budget for another way to save.
Variety of Brands
There are a ton of different beauty products to choose from in the market. Pick three moisturizers that work with dual skin types, and sample them. To avoid breakouts, use the products for 2-3 weeks to settle on the day and night cream that works best.
Many times, as busy moms we skip the skincare routine, or makeup routine because we take that time to do other "important" tasks. Taking care of our skin is an important task. Feeling good about how we look is important. It doesn't take long hours of hair and makeup. Adding a quick moisturizer in the morning and night serum at night is a good self care technique.
Consistency Will Show Results
Skincare results may not show up right away. Consistently and diligently using a moisturizer in the fall should show results in 3-4 weeks. Some moms may see results in more wrinkle prone area's , or an overall smoother skin texture. Usually, my skin is more oily in the summer. Fall and winter my skin breaks out if I do not moisturize. I definitely make it a priority to use my moisturizer each day before makeup.
Summer Damage
Summer is hard on skin. The sun, pool and heat take a toll on our face. Using a light moisturizer with a sunscreen helps in the summer. Fall weather is more cool and brisk so the moisturizer should change from an oil consistency to a thicker moisturizer. This will last all day to protect skin from the changing temps.
Saving Money and Buying Skincare Products
Keeping to a skincare routine is possible even when products are expensive. Fall is an important time to start a moisturizing routine. Skin gets dry, and whether it is important to age or not, healthy skin is worth the effort. I like to look nice and feel confident as I age. Taking care of my skin is one way that I prepare myself for the day.
Frugal living doesn't mean go without, at least not in my book. It means don't spend as much, or don't pay full price.
Using coupons or discounts is one way to save, when they are available. As a homeschool mom I do not have a huge budget for skincare. I have to use what is affordable and on sale.
2. Be creative in ways to save. Ten years ago, I started selling a product line to save on skincare needs. Running a business has always been my dream. As I continue to homeschool my children, my dream continues.
Homeschooling comes first and will continue to come first. For my own self care I had to be intentional. Intentional for me meant is taking care of my skin, especially as I age. Wrinkles are really not on my to do list. Skincare, makeup and other beauty products can be pricey. My decision to sell a product line became easy. My intentions for starting my company were considered before I dove in.
Many stores does have affordable skincare and sales on a bundle of skincare are frequent. My makeup and skincare needs are bought through my business, and it is even delivered to my door. That way, I save on gas and time.
End Results
As opposed to summer where skin can be more oily, Dry, itchy skin is no fun. As the weather gets colder skin will get dryer. That is why in the fall I add a moisturizer.
For me, my skin gets very dry in the fall and tends to cause more breakouts. My skincare routine in the fall is day and night cream. My skincare routine in the summer is a daytime vitamin C oil. Adjust the amount of moisturizer to the needs of your skin. As each season approaches add, or lessen the use. These ideas and suggestions are totally my own and what I do each day. Please use what is important and discard the rest.
Contact me in the comments with questions or follow me on instagram:@momsarefrugal