Planning geography homeschool games into our curriculum is a priority for me. I love geography, and even though I liked it, did not do very well in school. Over the years' I have wanted to become better in geography and homeschooling my children has helped grow in that area.
My goal is to have a theme attached to the games that coincides with my weekly geography lessons. For that, the games correlate with my subject most often. For example, this month we are learning about hibernation. I decided to add that theme into my homeschool games and geography lesson.
Here are three games that are in my hibernation lesson plan for this week.
Find That Animal
First, the supplies needed for most of my games are minimal. This game needs a timer, world map with continents (print one off the internet and laminate) and ten index cards.
Second, make a list of ten animals that hibernate. List those animals on index cards. For me, I use five cards and cut them in half to double. Then set a timer for two minutes.
Finally, have the homeschooler find all of the animal names and place them on the correct continent. If they beat the timer, they get a point. For more children, teams can be added or use as an individual game to a point minimum of 12. My goal with learning is reinforcement of the material we have learned, so that is why I have my homeschoolers do a game several times. My boy's are competitive so it can get interesting.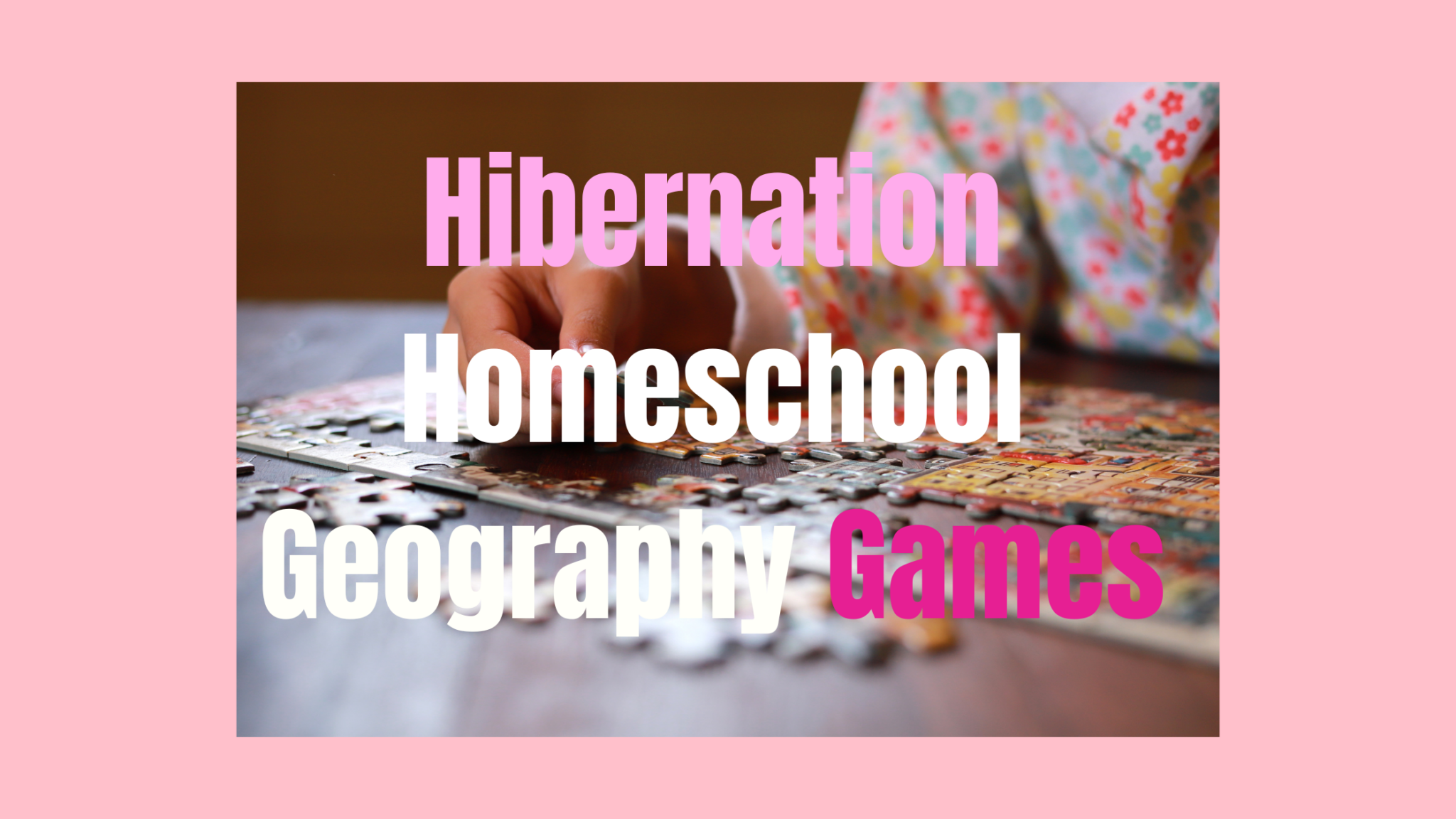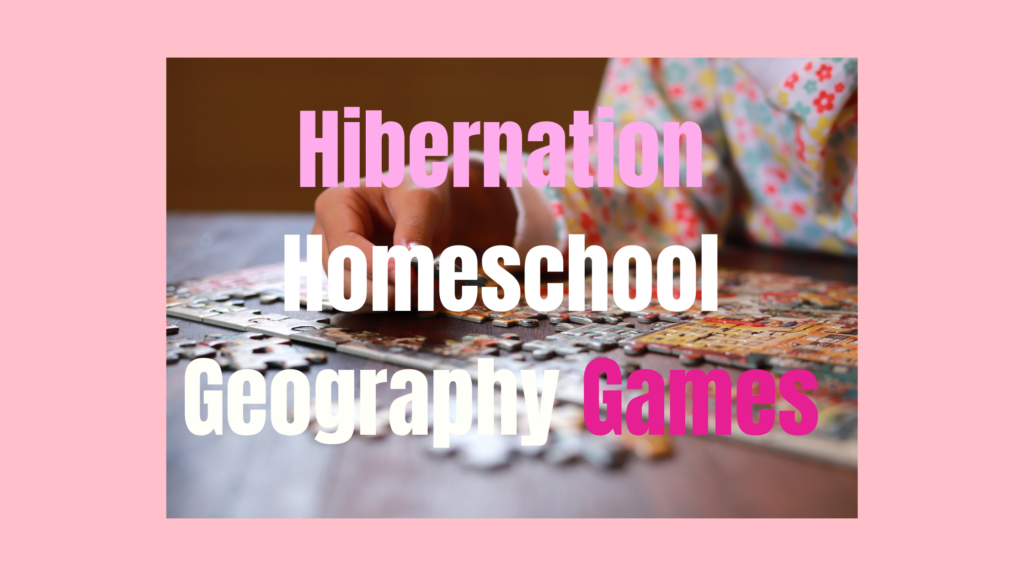 Animal Match Up Homeschool Games
This game also has very easy supplies. 2 small poster boards cut to 8x 10 size. One is labeled "Animals" the other poster board is labeled "Continents". Using pictures of animals that hibernate glued to the left side of the pasteboard, add a small amount of pasteboard tack with yarn attached to it. The yarn should be a long enough size so that it can reach to the other posterboard.
Next, the other poster board should be labeled "Continents". A picture of each continent should be glued to this board. Using another the list from board one, homeschooler will match up the yarn attached to the animal. Stretching the yarn across the board to match the continent the animal lives on. I try to place my continents in order of where they are located to make it easier for my younger homeschooler. This is such a fun matching game and great review for all ages.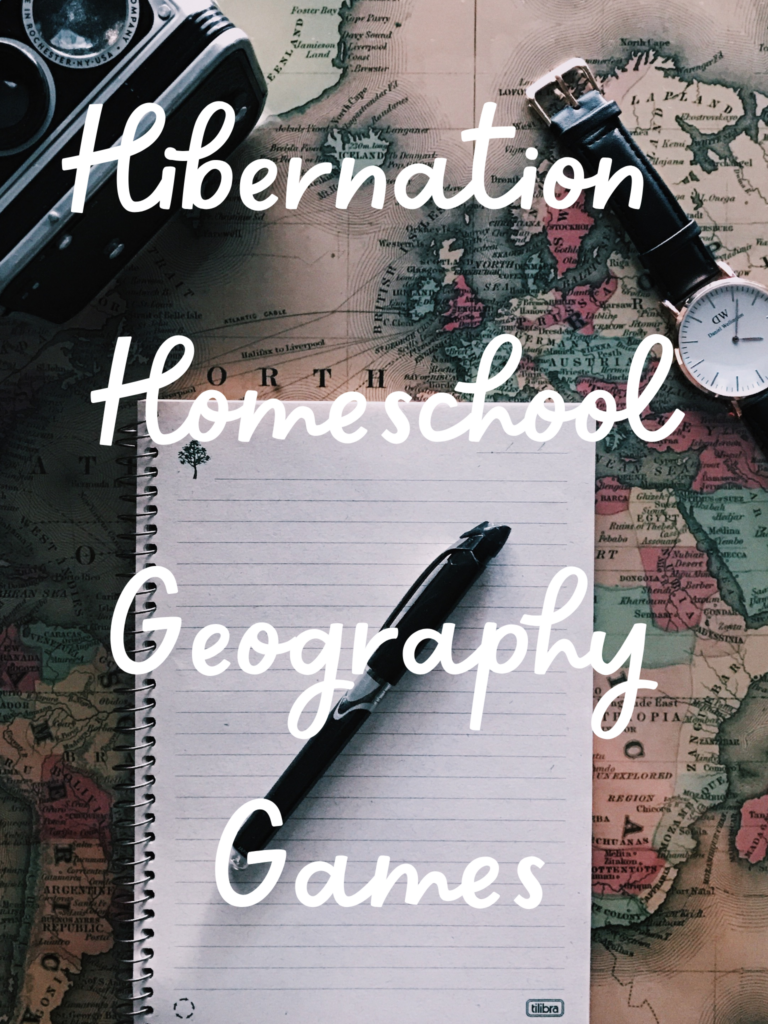 Name that Country
Finally, our last game is name that country. I have ten tin cups (recycled cans) that are attached to a board with nails. I use this board a lot in our games so it is a multi purpose game tool. Creating a set a of questions that lead to a conclusive animal I cut them apart and set the hints inside of each tin can. On the last tin can, my homeschooler has the opportunity to name the animal and what country it resides in. If they get it right, they get a point. If it is wrong, no point.
Another way to do this is to place country hints inside the cans, and animal hints on the outside with a clothespin. Then on the last one, they can guess both animal and country at the same time. They get two points for this if it is correct. In the past, I have used this will slips of paper clipped to the outside that have a flap over the top. and each can has a word that leads to the main hint at the end.
The opportunities for this game are endless, and my kids have lots of fun when we play hibernation geography. Let me know in the comments if you try this game! Follow me on Instagram @momsarefrugal or sign up for my newsletter to receive more helpful homeschool games!