Spring Break does not always have to be expensive. Spring Break can be fun without leaving town. In the past we have done many staycation activities. Hopefully, I can shed some light on how to have a fun, inexpensive staycation by sharing some frugal tips.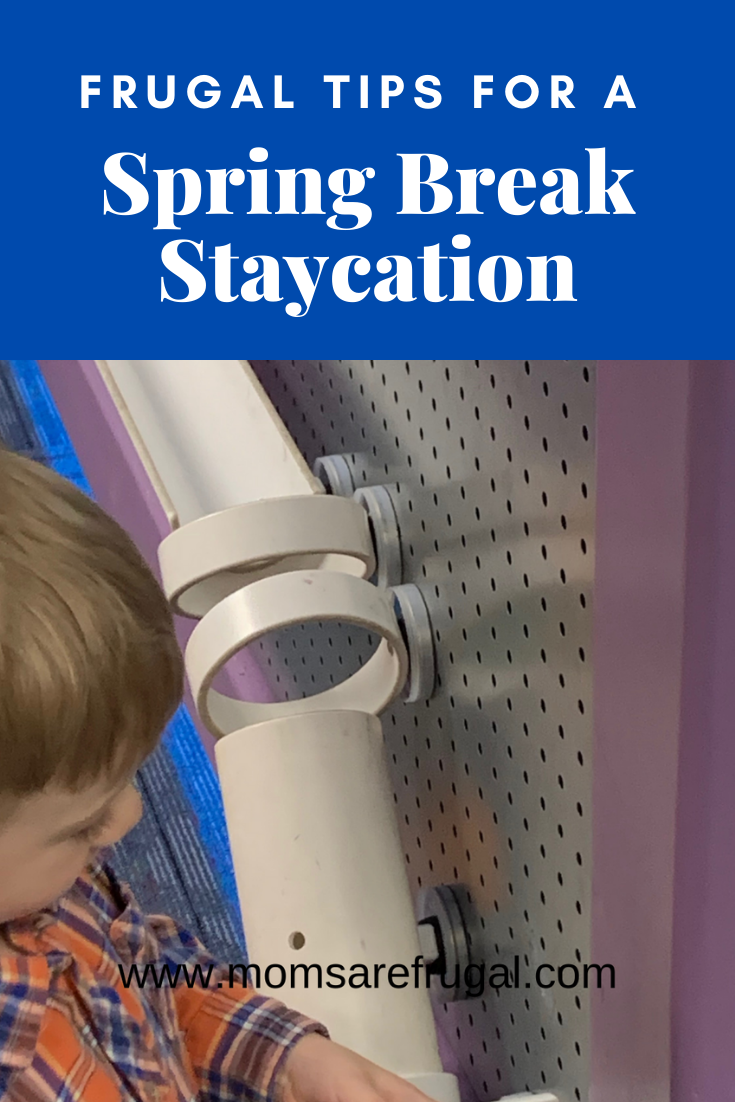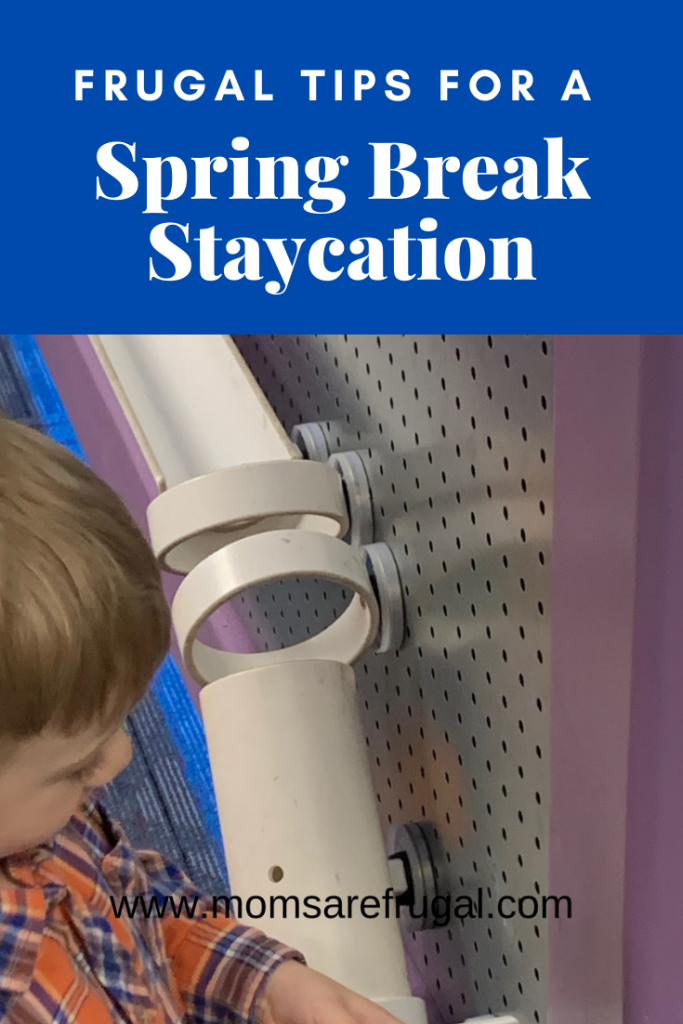 Use Discounts and Look for free Passes
Three children equal three admissions. Frugal tips have helped my sanity over the years, and I continue to use them. No way would we be able to have a fun spring break and spend money on everyone to get in. Gathering frugal tips from other money savers has helped us put fun back into spring break.
In the past spring break is the perfect time to do some roller skating and ice skating. Although I have yet to find any passes for ice skating, roller skating offers free passes. In our area there is a roller skating rink with family times during spring break. After researching free passes and things to do on spring break I ran across these free passes. The passes are for children 10 and under.
Create a Theme at Home
This is a new one that I am going to try on our spring break. We will choose a location that would be fun to visit. Then look at all of the activities to try in that town. For example, if they want to visit a beach then I would recreate the beach inside or outside the best and most authentic way possible.
If they want to do a hiking trip in the mountains then I would set up a fun, imaginary hike. If you can't spend it, create it.
Create A Scavenger Hunt
A few years ago I made up a scavenger hunt for our downtown area. As we went to each location we took pictures of the kids identifying one of the items on the list. This really helps on gloomy days because where we live spring break can be cold or hot. Taking the scavenger hunt indoors is a lot of fun too. In the past we have ended our scavenger hunt with good lunch. Lunch is possible when a coupon is available. My newest frugal tips for eating out involve downloading an app and saving reward points. Chik Fil A is a great spot to save with reward points.
Try a new Activity
Our family is always up for new adventures. Recently, we have been introduced to geocaching. Looking for treasure that someone else has buried sounds interesting. So far the only cost that I have noticed or been made aware of is gas and mail.
Geocaching is on our list to try for this spring break. In my spring break post I will let you know how this activity  turns out.
Look for a new Adventure
Trying new stuff is always fun, but not always frugal. Going on a new adventure using frugal tips can be tricky. I have thought that something is going to be a good deal, then after eating and driving to the location it was not frugal at all.
Decide what the adventure will be, and where. If it is out of town gas may cost more than the savings pass. One time, we had a great day looking for fossils at a park. Planning ahead to bring a sack lunch helped out a ton.
The admission did not cost us anything and neither did lunch. However, the fossil adventure was over 2 two hours away. Spending the as money in this case was not out of our budget and still ended up being one of my top frugal staycation tips. Look for free admission and pack a lunch to find new adventures.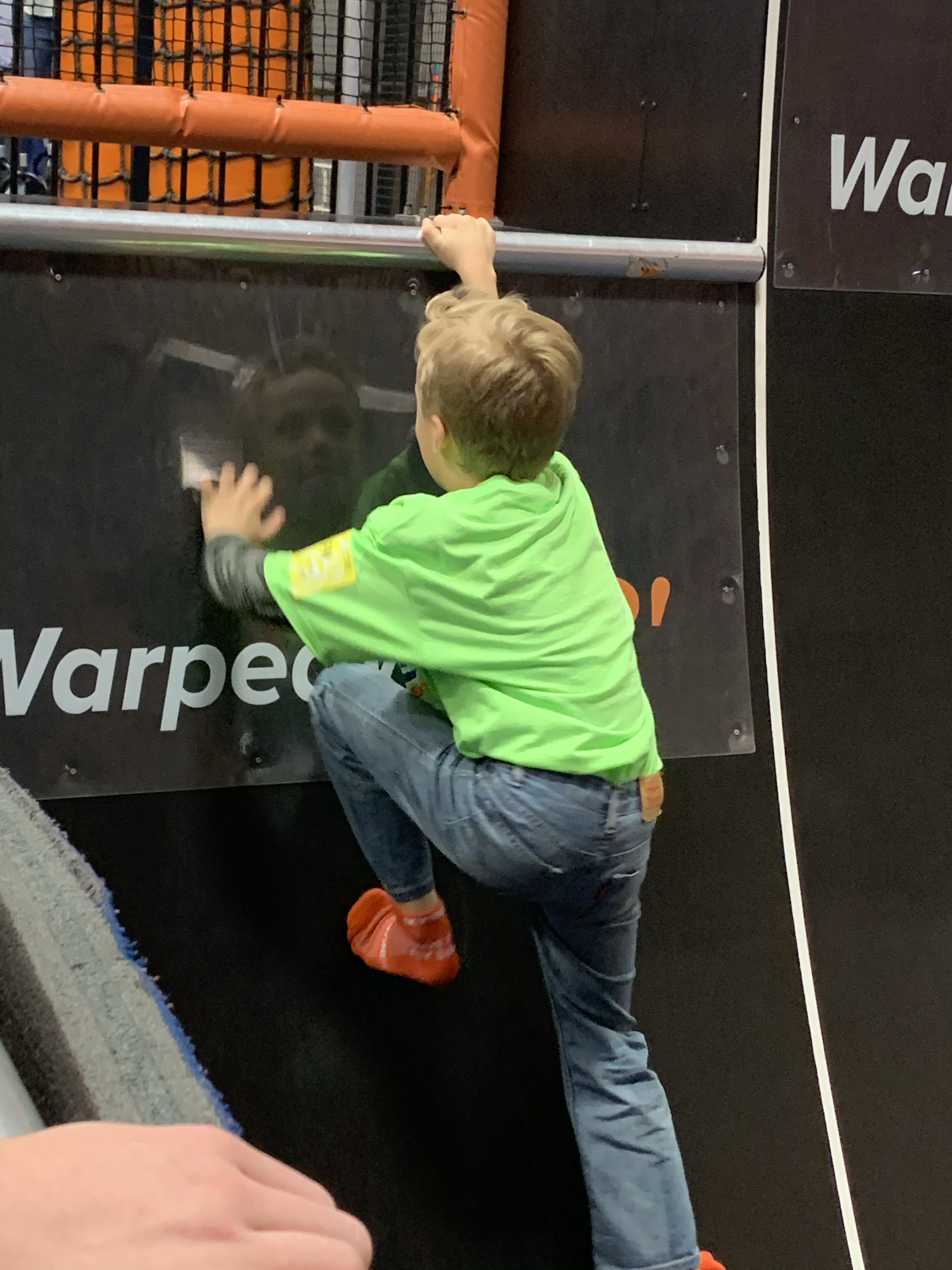 Ideas to save on activities with extra costs
How I have handled activities that hold extra costs like shoes, roller skates, ice skates, socks or whatever is to have my own. Shopping at yard sales, thrift stores, or good deals can help with locating these gems also.
Who I usually shop for is the oldest. If I shop for him, and he doesn't wear out the shoes or roller skates, then they get passed down. If he does, then I go looking again. That is just one way that I try to save.
Admission prices can be expensive, but so can rentals.
I would love to know how you are spending you spring break. Leave me a comment and let me know. Also, follow me on instagram @momsarefrugal to see more frugal tips and everyday homeschool life.
Happy Saving!