Homeschool preschool letter F learning time holds the key to many different ways to teach this letter. Some homeschool moms keep the same routine, but I always liked to mix it up. My preschoolers loved that mommy was going to teach them and at some point they would get to enjoy a snack.
For me however, the activities had to be low budget. Sometimes, I had to get really creative in the snack area or project area due to our one income style. When I did stay home to be a homeschool mom, I knew my budget would have to change. All of the extra's had to stop.
In addition to the snacks being more limited, I had to limit craft costs. Egg cartons and recycling products became a new hobby for me.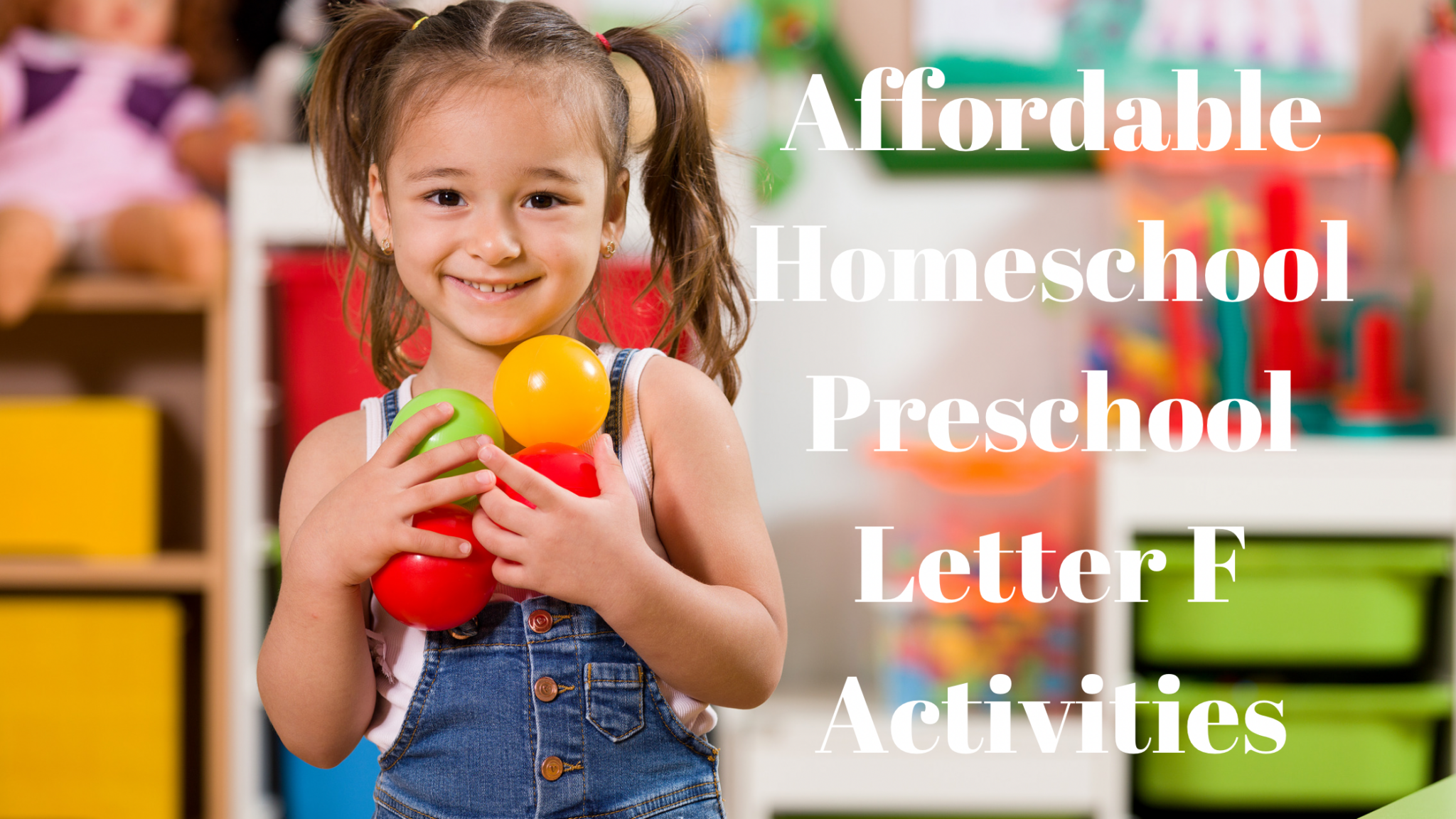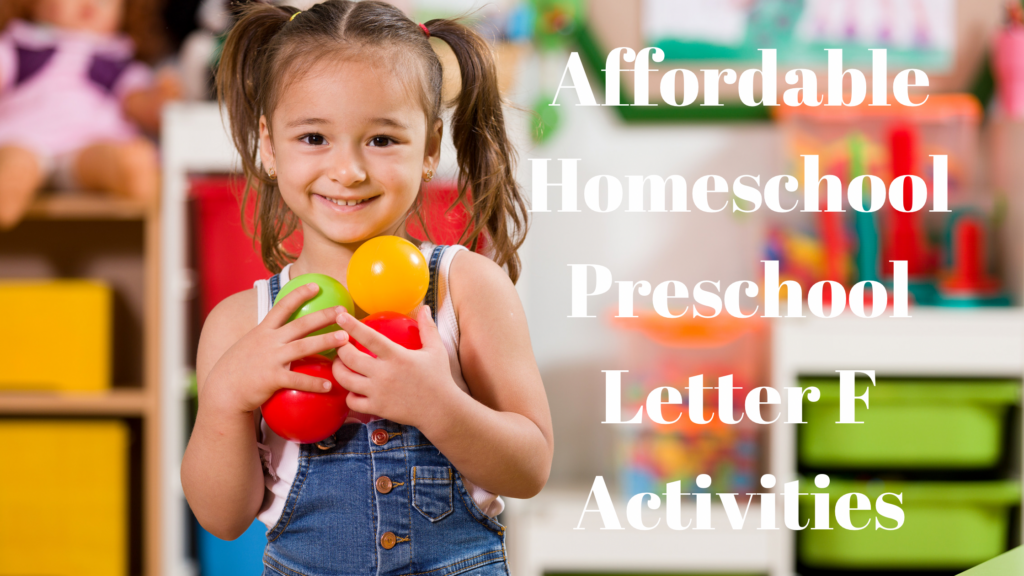 Homeschool Preschool Letter F Activities
Letter F homeschool preschool activities need to have a few basic items to review each day what was learned. First, make a poster with a giant F. The poster can be made out of construction paper, painted or drawn with markers, but a large F on the weekly poster helps with review.
Next, keep the same routine each week. I used a poster from the dollar tree, and made the letter of the week out of construction paper. Both were affordable and easy to complete. Here are a few ways that I held our daily learning time for homeschool preschool.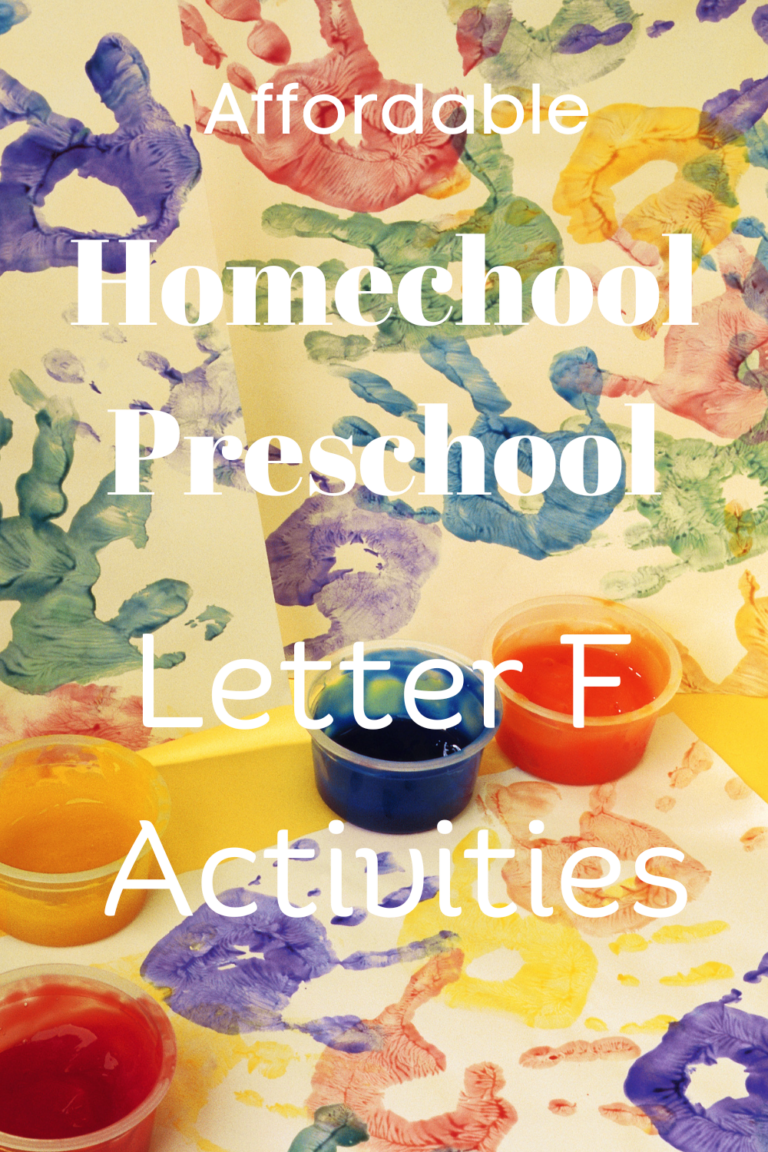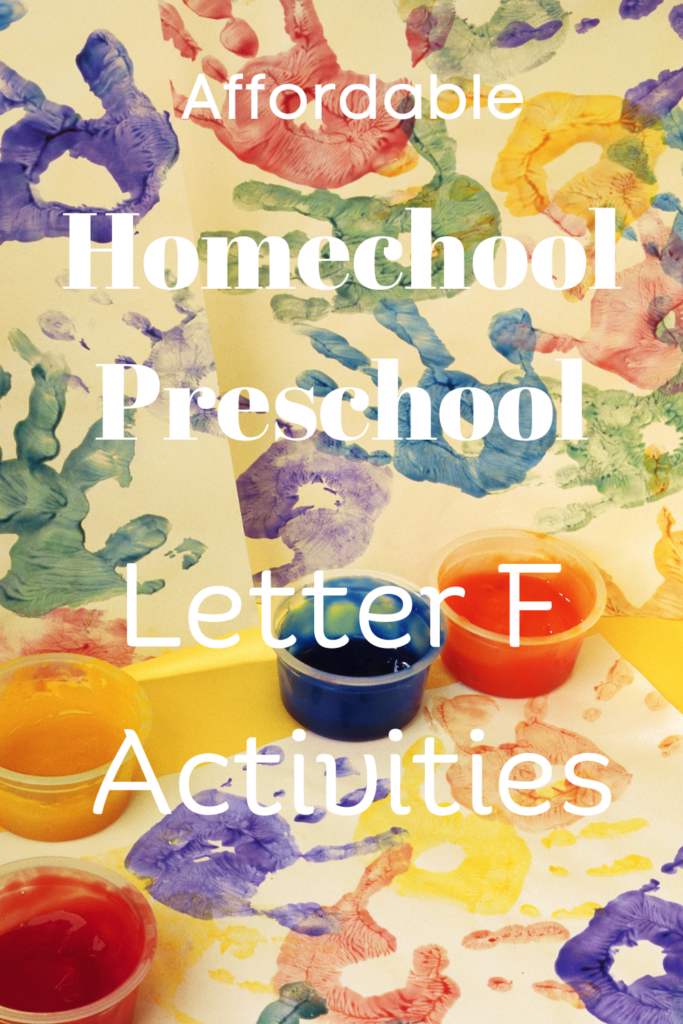 Story Time for Homeschool Preschool
Our story time each week came from a set of used alphabet books that were in great condition. They were also free. Free stuff is good, and the books held the information that I needed. For most of my board books for preschool I found them on Sale at a local consignment shop for 1.00 each. Every time they had a sale, I would stock up on more books. In addition to that, in the summer I shopped at garage sales and found many good buys. They didn't all relate to letter F, but some did.
One of the best ways that I have found is to keep a list of what items you need for your homeschool and keep it on your phone. This way when you run across good sales or thrift fiends you can easily pull up what you're looking for quickly.
Craft Time
For craft time, we always made something that related to the letter F. Sometimes it was a planned activities and sometimes I let my kids choose what they wanted to make for letter of the week. I found many of my craft items on sale at hobby lobby, back to school nights and other places. Learning and creating doesn't have to be expensive.
Homeschool preschool offers many varieties of learning, and homemade playdough is another great craft. First, it opens the opportunity to create the letter F multiple times with playdough. Second, the opportunity to build words with playdough is fun.
Game Time
Homeschool preschool pens the door to lots of games with our letter of the week activities. One specific game that I used a lot was musical chairs. Switch it up a bit and place an index card on 3 chairs. Then add more chairs for each child that will be playing. The fun begins when the music stops.
To win, they have to sit on a chair with the letter F. We played this game with many different varieties and variations.
Snack Time
Snack time is easy for letter of the week. I used simple, affordable snacks to make the letters like pretzels, marshmallows or cheerios. As a healthy side snack would be bananas or some kind of fruit. Running to the store for "special" snacks became expensive after awhile, so with my first preschooler I learned it is more about the time spent with them making the snack.
Letter of the Week activities holds the opportunity to teach homeschool preschool easily. Finding toys, games, books, and or crafts that are already in your home make letter of the week activities affordable.
For more tips on affordable ways to homeschool sign up for my newsletter.