I love fall and the smell of warm bread cooking in our frugal home oven. Who doesn't? It just illuminates coziness. Below are several of the best recipes around to encourage your family home for dinner. Memories area built and grown around the kitchen table.
So many of my memories are in the kitchen eating with the family. First, it is the warmest place in the winter, second it harbors the food, and third we also play a lot of games at our table. So, for many year's to come I hope our kitchen table is home to warmth and memories.
Homemade bread is the best. I think my favorite is pumpkin. In addition to pumpkin, I also like zucchini bread. Both are hard to beat.
Try out one of the recipes below with your family this fall.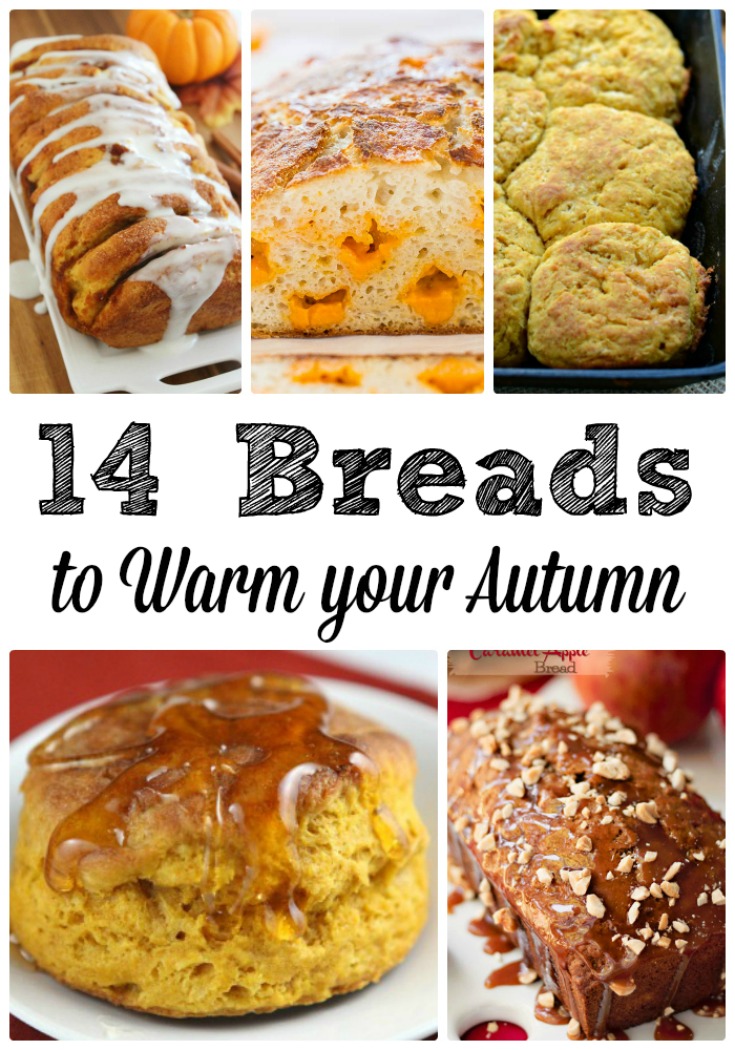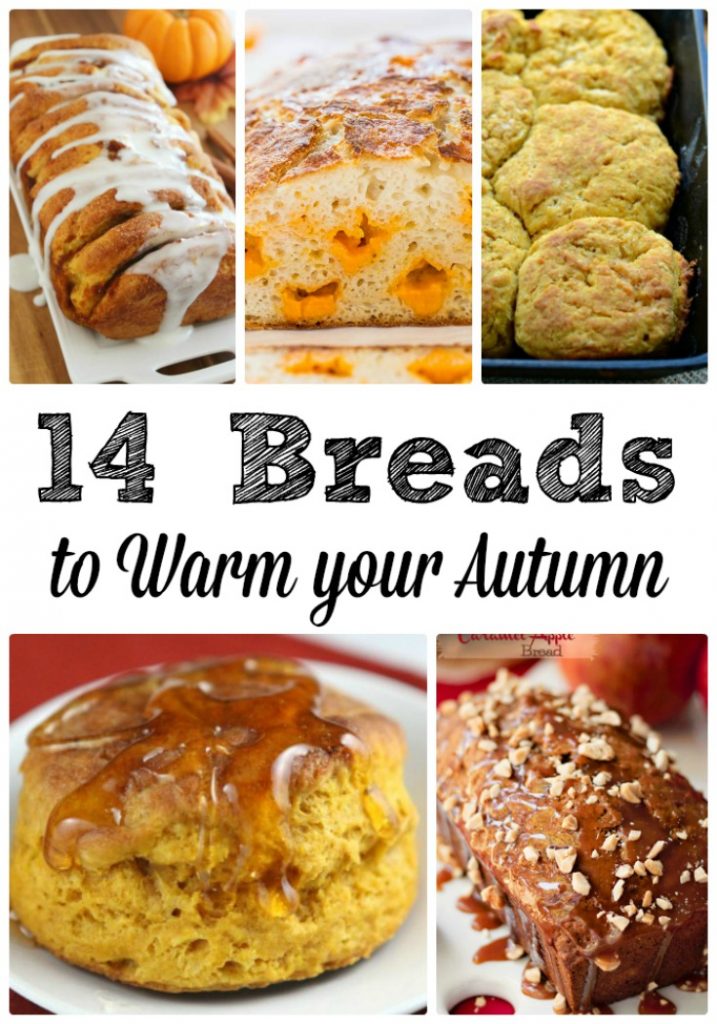 14 Autumn Breads To Try:
1. Baking Dom – Caramel Apple Bread
2. Bless This Mess Please – Pumpkin Skillet Biscuits
3. The Comfort of Cooking – Pumpkin Spice Pull Apart Bread with Vanilla Glaze
4. Bake Your Day – Salted Pretzel Rolls
5. Averie Cooks – Easy Cheddar Sourdough Bread
6. This Silly Girl's Life – White Chocolate Orange Crescent Rolls
7. Recipe Girl – Pumpkin Biscuits
8. A Pumpkin and a Princess – Banana Nut Bread
9. Melissa's Cuisine – Asiago Crusty Bread
10. Lil Luna – Bacon Cheddar Jalapeno Cornbread
11. A Pumpkin and a Princess – Raisin-Nut Pumpkin Muffins
12. Melissa's Cuisine – Blueberry Scones
13. Averie Cooks – Zucchini Banana Bread
Frugal Home Family
Frugal homes are notorious for homemade bread, and not just for sandwiches. Try one or all of them and host a family get together. Find out who loves homemade frugal home bread.
Busy moms need options for dinner, it doesn't always néed to be meat and potatoes or sandwiches. Breads can be served as a side dish, with veggies, as a place to hide veggies with a delicious taste so that your kids will eat healthy.
Husbands love to find homemade bread in their lunchbox with a special note, or served as a snack when they arrive home from work.
Autumn breads can be used as gifts for moms with new babies. The options are endless. Who doesn't like to receive food so that is one less old item to cook for dinner?
Visiting neighbors to get to know them is helps build relationships, and bringing a warm, tasty gift will help generate that relationship quicker.
Now from that list are you hungry? I am! Send me a comment and let me know which one is your favorite.
For more on frugal living, frugal homeschooling or frugal homemaking sign up for my newsletter!