Homes across America suffer from toy clutter. Toys  in the bedrooms, basement, outside, bathroom, or wherever. Frugal home toy clutter is minimal. Frugal people do not buy a lot of toys.Frugal people buy what they need.
Any kind of clutter can get out of hand quickly. Frugal homes keep an inventory, bins, and organize the toys. When toys spill over into areas, it is time to re-sell.  Toy decluttering is an every day conscious act to not overindulge. Frugality is a mindset. Keep toy clutter to a  minimum because most frugal people live with a minimalist mindset. Less is more.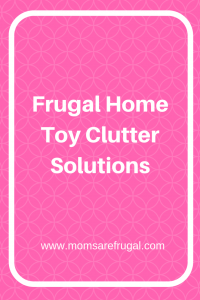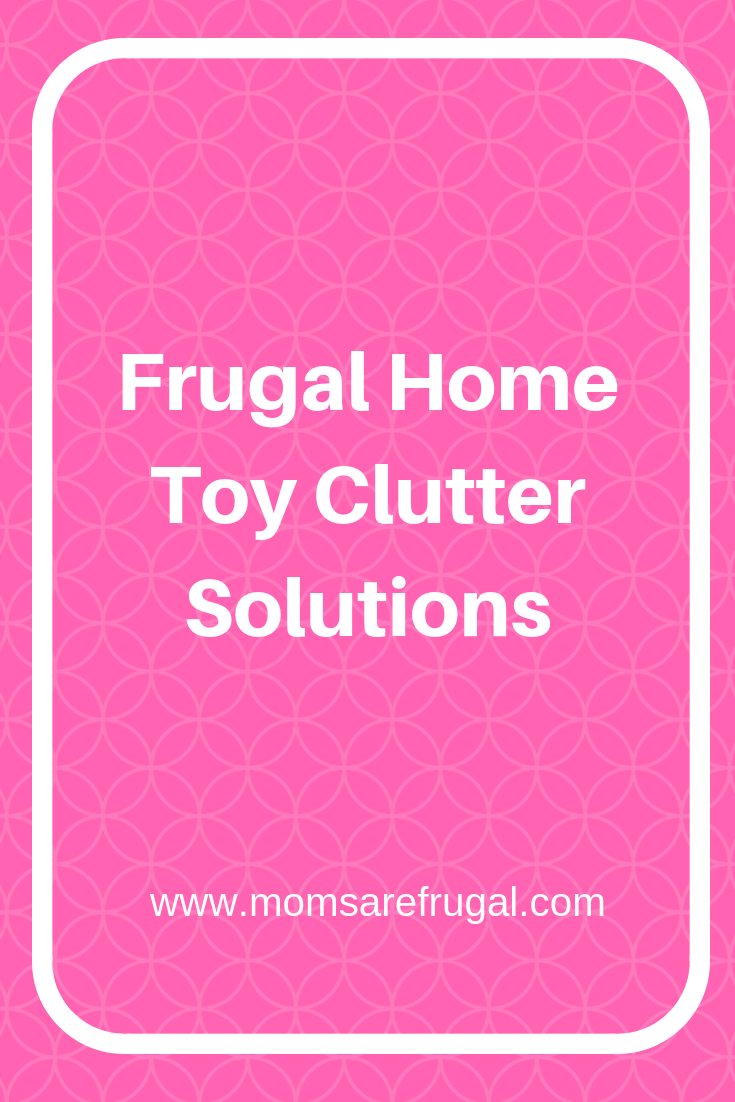 Places to Sell Toys
Facebook garage sales are a great place to sell toys. I have sold a few things on facebook.  I usually only sell close to holidays. Toys that are in good condition sell for more money. A lot of people post in the yard sale sections of Facebook.
On Next door app is a good place to place a for sale ad. This app locates all of the people in your zip code, and many of them are friends or neighbors. You never know who is looking for something close to Christmas or a birthday. Sometimes they are close to you, and you can reach out via message to get in touch with potential buyers. Relationships develop with frequent posting and people get to know you as someone they can trust. When people trust you they will pop up your information quickly or advise others' to buy from you.
Places to Find Toys For a Thrifty Price
Consequently, garage sales are where I usually go to find new toys or clothes for the kids.  I have my list in hand and search sale to sale to get what I want. Sometimes I may have to clean it up a bit, but the savings and deals are phenomenal! The only problem is that garage sales are only in the warmer months so closer to Christmas I have to shop sales. When I do buy toys, as soon as we get home toys are decluttered. If it is not a well loved toy then it must go.
Consignment shops. I do not sell a lot here, but I do buy a lot of toys at Christmas from the consignment shop. I was so excited last year, someone had decided they did not need their Melissa and Doug puzzles anymore….I hit the jackpot.
Goodwill can be a good place to find quality stuff. To find gently used toys it takes time to sift through and look. Close to where we live there are monthly deals. I will shop for toys or clothes on the day that it is 50% off of everything in the store. Upon my departure I will have several bags of goodies. Who can resit half off?
Even though I may get a lot on the special deal day, the toys will go for gifts, charity, church, or my kids. If we keep a toy, then another toy leaves. Our frugal home toy clutter solution is one toy in, and one toy out.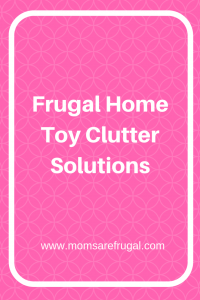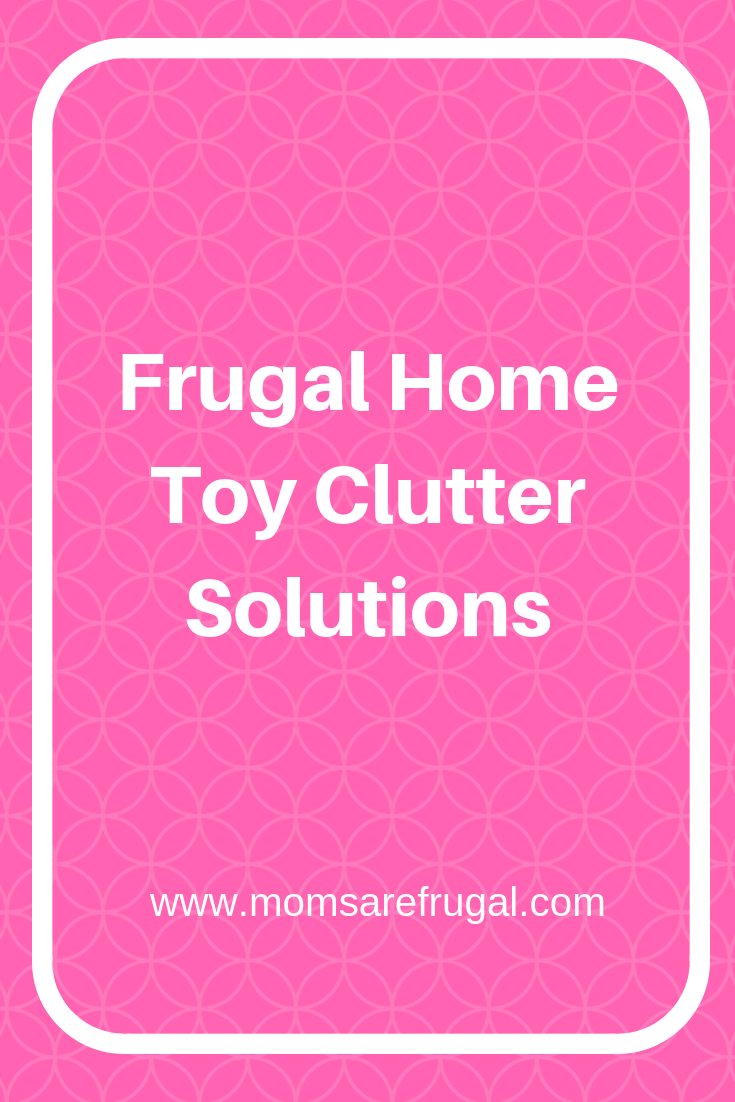 Frugal Home Toy Clutter Solutions
Make  an inventory list. Room by room write down each toy and how many of a certain toy.  List everything. Big toys, and small toys. Kitchen sets to hot wheel cars. Do not leave anything out.
Create a toy budget. Know how many toys stay and how many go.  This total should reflect the number kept in the whole house. Then break it down as to how many will stay in each room.
Storing toys is important. I like to keep most of our toys in the basement. Some favorites pop up in the living room. Mostly, our toys stay outside or in the play area.
Decide which toys will be kept as memories, or saved for grandchildren in the future. This process should not take too long because not everything can be a great memory. When keeping a toy ask three questions.
Did they play with the toy a lot?
Was it special to them?
Will they be happy in 20 years that it was saved?
Finally, ask your kids what they want to keep. Ask them what they don't want to keep. If they are having trouble deciding involve them in the process more. Set up three bins. One for trash, one for give/or sell, and one for keep. Let them sort out their toys and help decide. Then, if they are going to be sold, allow them to help in creating the ad to post.
If you found this post helpful, please share!
Cheers,
Michelle