Organizing is pretty simple for most frugal moms. First, because we don't enjoy overspending. Second, the guilt and thoughts of a return loom over us. Third, when we do spend, it is in moderation. Many times I have went to one of my many hot spots around our home and thought it looked organized. My own chaos was organized to me. Then, the other day it hit me that I wasn't organized in several areas. My mind had adapted to the new look. One of the spaces I am working on is our movie room. For the past two year's it had become a catchall space. Not until it go really crowded and I could barely clean did I realize this.
The same exact scenario happened with my makeup bin. I don't have a ton of make up so it looked organized. But, alas it is not organized. I had stuffed in several items for a vacation, nail clippers are now in my make up case, a razor, shower cap, mirror, eye glass cleaner and several shades of old eyeshadow. On top of this, I have my everyday makeup. On Sunday, I wanted to change my lipstick color and couldn't find it. With three minutes to get out the door there was no time to search, so I went with chapstick.
Organization is helpful, especially if you are in a hurry. Here are a few ways to organize your make up area with some tips to stay within the frugal moms budget.
Homemade vs. Store Bought
Deciding to make an organization effort is first going in the direction of taking the time to make it or buy it. That is the first step. Frugal moms who homeschool like me may not have a lot of time on their hands, so making an organization project may take a backseat to math. But, if the time is there with the supplies, try it.
Going for store bought items is not a bad idea, and sometimes thinking outside of the box is important. Creating a look or seeing something on the clearance table that would work is great. Not everything needs to look like what someone else would do.
Whether making something from scratch or purchasing a product, have an idea of how it will work. When I go to buy something people probably think I am crazy because I talk to myself. But, as I am working through how my project needs to work I go through the necessary parts it will need.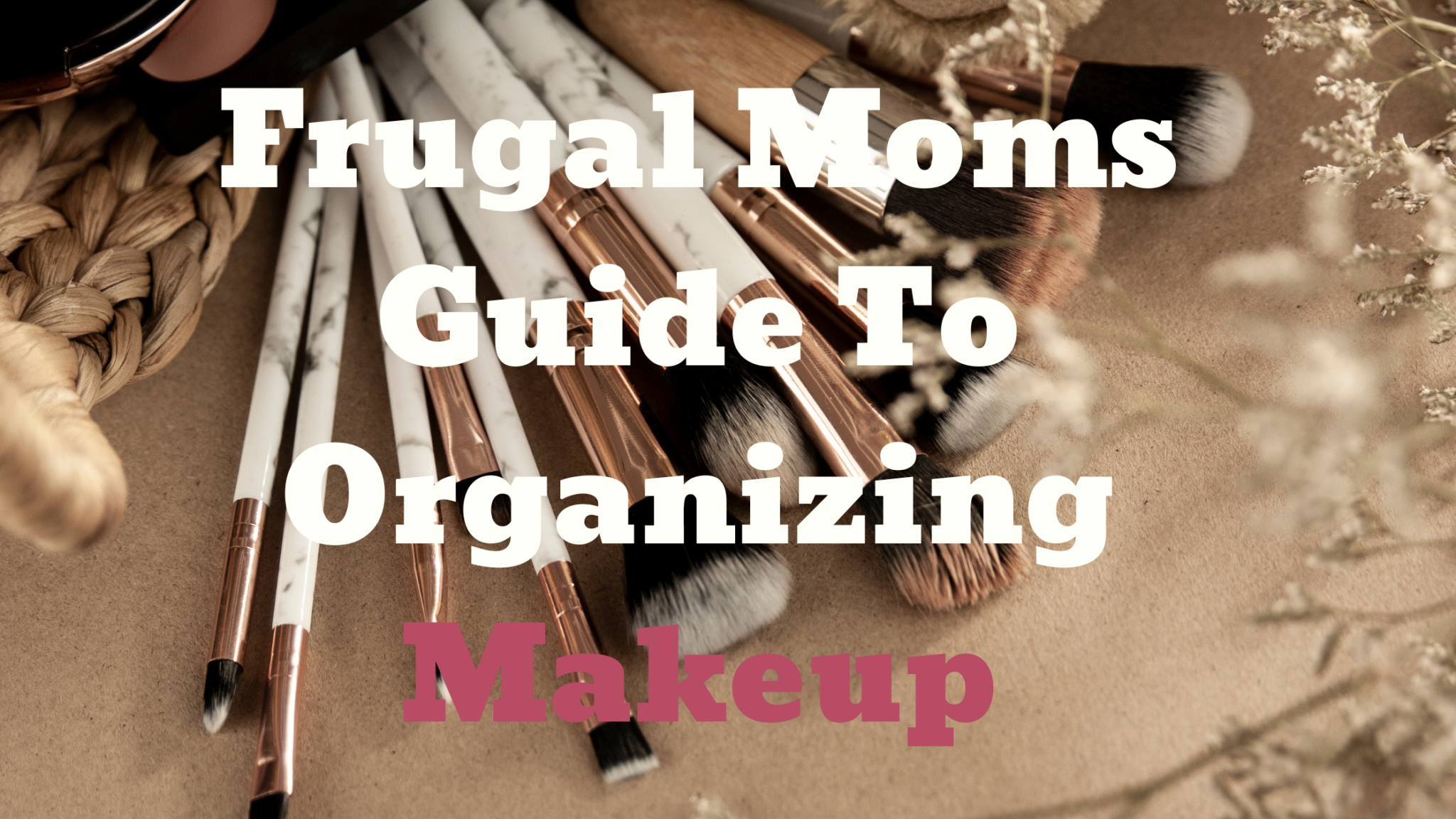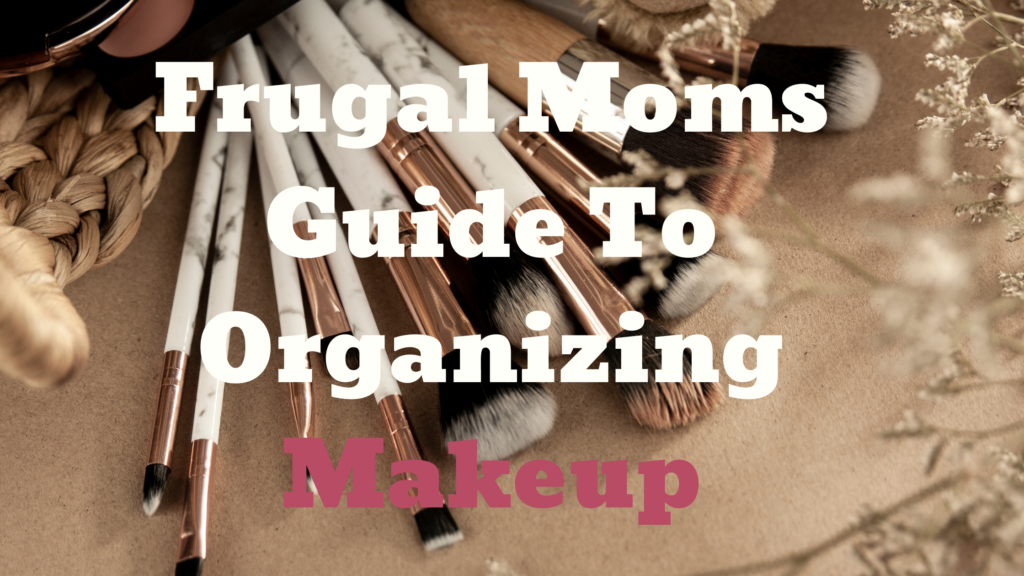 Organizer Options for Frugal Moms
There are several options for frugal moms to use when organizing makeup. Deciding what goes where is the hardest part, but getting a visual for what you need is key.
Store bought organizers:
Lazy susan
Cupcake stand
Pen holder for brushes
Coffee cup on top, plate and a dish or bowl.
Perfume tray
Dollar Tree silverware tray
Finally, an old glasses case for on the go trips. The case can hold lipstick, brushes, eyeliner, mascara, and liquid eyeshadow.
Homemade:
Old candle jar
Wood block
Glass jars
Frugal Moms Need to Be Efficient
Organization definitely helps with time management. Most frugal moms want to save on time, money and other things. Having an organized makeup area allows for everything that is needed to be accessible. Creating a usable space to use for a morning makeup routine alleviates stress. Among other reasons, time and stress seem to go hand in hand. Less stress in the morning, is a give and take solution to an easy makeup system.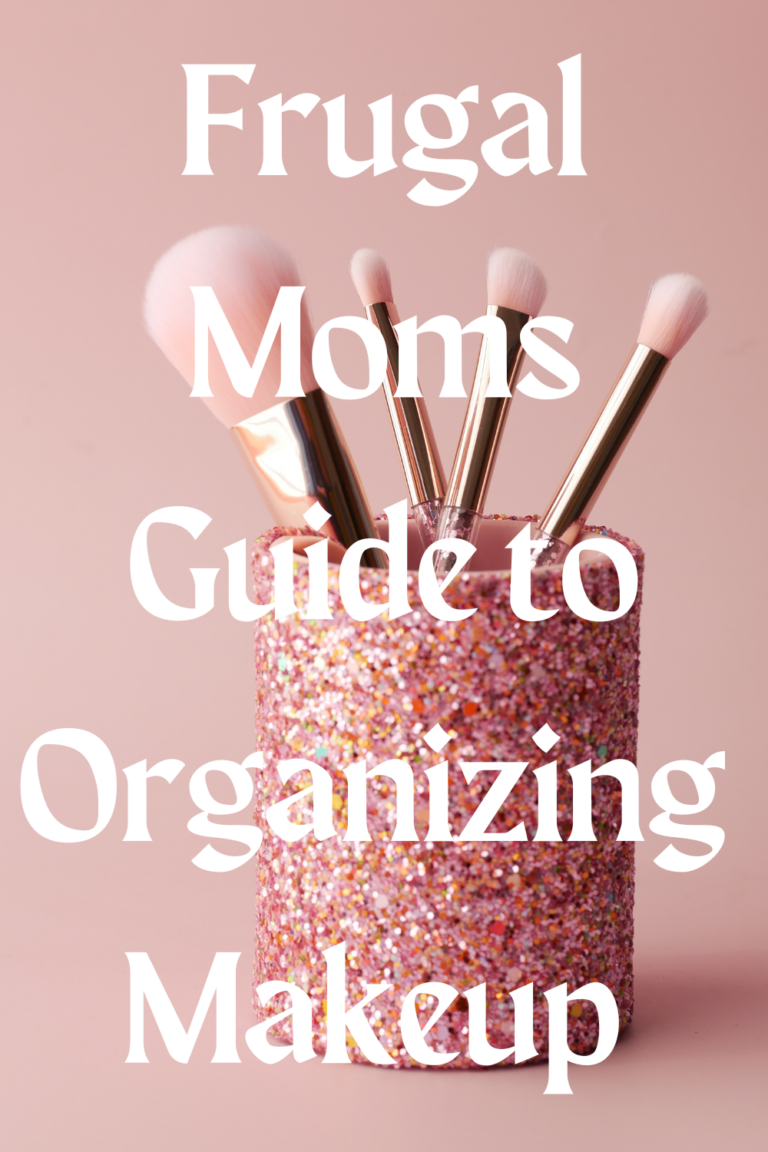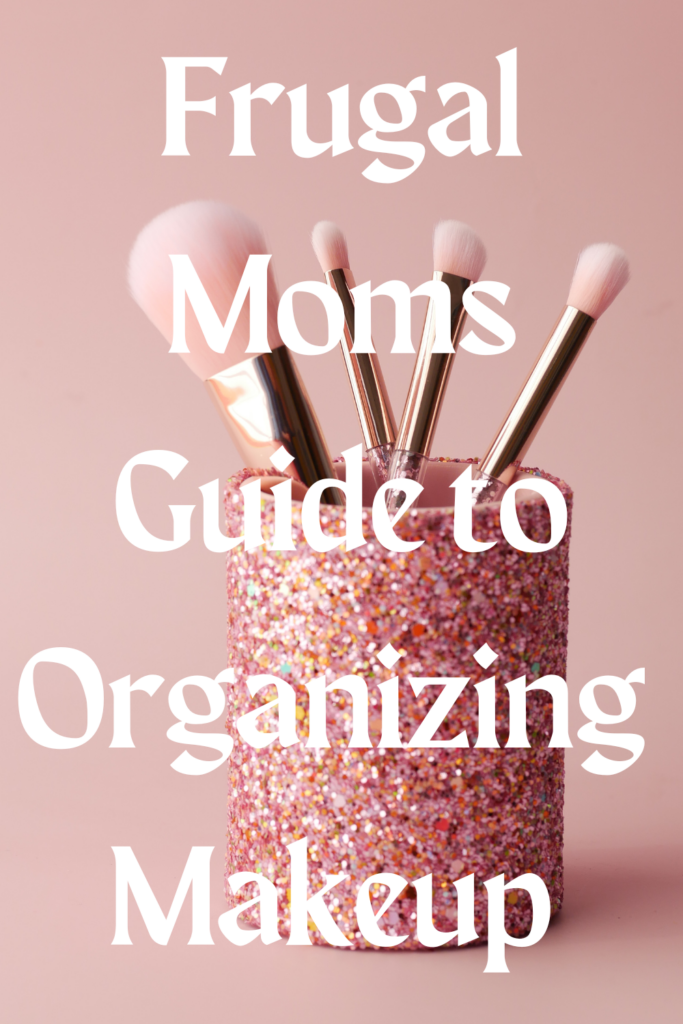 Organize or Minimalize
Most life choices allow us to have one thing, only to let go of another thing. Most women have a lot of makeup and some they bought just to try and they don't like it. Throw it out. Don't keep what you don't use. If you like it, then use it. If not, consider it a lesson learned. Only buy what you like and will wear. Also, having a good organization system will let frugal moms know what they need, have or will need. A quick glance in a makeup bin is all that is needed to realize what is something we do not wear a lot of all the time. For me, that is eye shadow. I have several of the powder eyeshadows, but I don't use them. So, first I need to not waste money on them, and just buy the liquid. Second, I have had them for over a year. It is time to pitch them.
If your struggling with makeup organization, sorting and ridding the clutter of the makeup basket, keep it simple. If going on a binge cleaning spree will create guilt, then pick one thing this month and get rid of it. Next month get rid of one more unused makeup item. By the end of the year you will have a new outlook and only purchase what you use.
For more tips on frugal living, homeschooling, suburban homesteading, and affordable activities with kids sign up for my newsletter!