Frugal moms still fix their hair, buy clothes, makeup and other items in the stores. What differentiates us from the rest is how much we pay for it, how much we buy of it, and how we store it. Lately, I have been limiting myself with a "budget". This is not a monetary budget, but a boundary I have set to accumulate less. Setting my hair product "budget" has confined me to a smaller space on my shelf.
The problem I have run into is getting to the stuff in the back. So, to limit this problem I decided to use a lazy susan. Before that, I was using a basket I had bought for $1.00 at the dollar tree. Matching wasn't a big deal, but space became a hassle. The basket did not take up the whole shelf and I couldn't get to the stuff behind it. The shelves in our closet go back far. what I didn't want to do was take the whole basket out each time I needed something. Hence, my desire for cheap organization began. My first piece of advice for frugal moms is to plan out exactly how you want the area to work and look. Here are a few other tips to try:
Keep It Simple
Organizing is great, and Pinterest makes it look like it is so much fun. Baskets, DIY, boxes, and more are all posted to give us some great ideas. It is our job to look at what we are organizing and realize that looks great, but I would never use it. My family would use all of the pretty, labeled baskets and just throw whatever into them.
For me, I would use the labeled baskets, but the dust and dirt build up of the baskets would add cleaning them to my long list. I really want to look at something, use it and have a nice out of the way spot for it.
Baskets are great, but hair products come in many different sizes. I am more of a grab it, use it and put it back kinda of person. In addition to this, I don't want it sitting out cluttering my counter.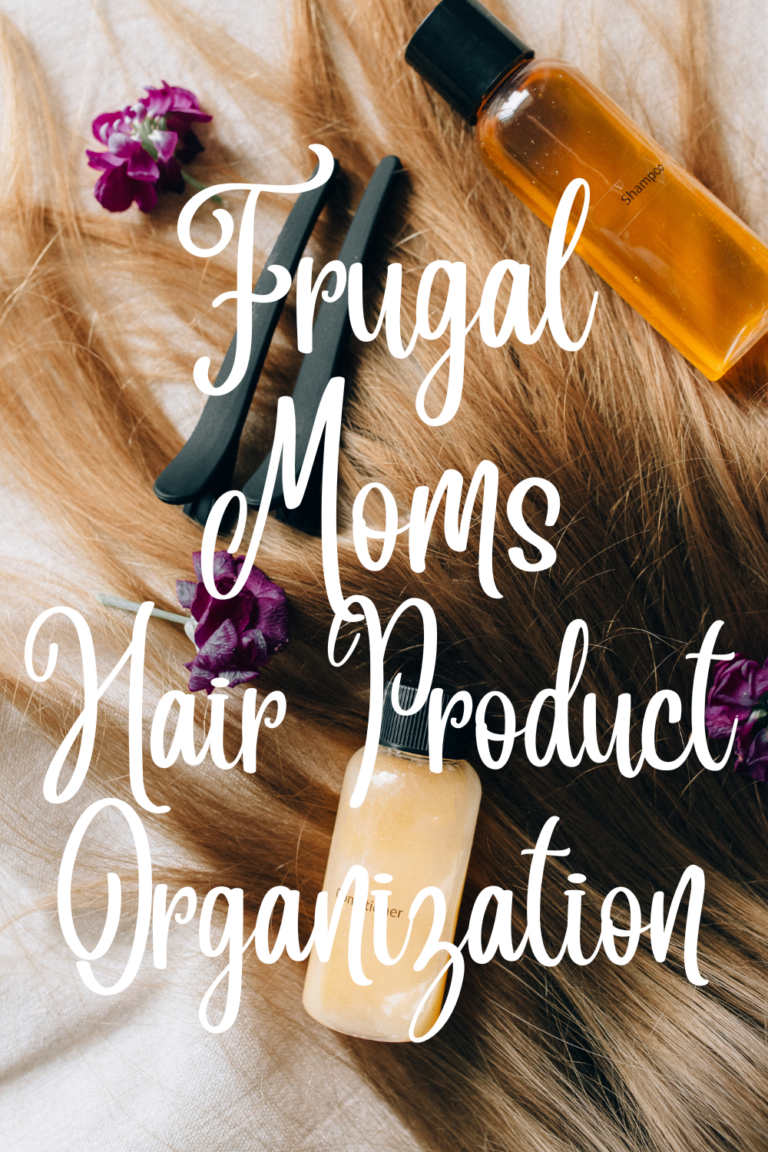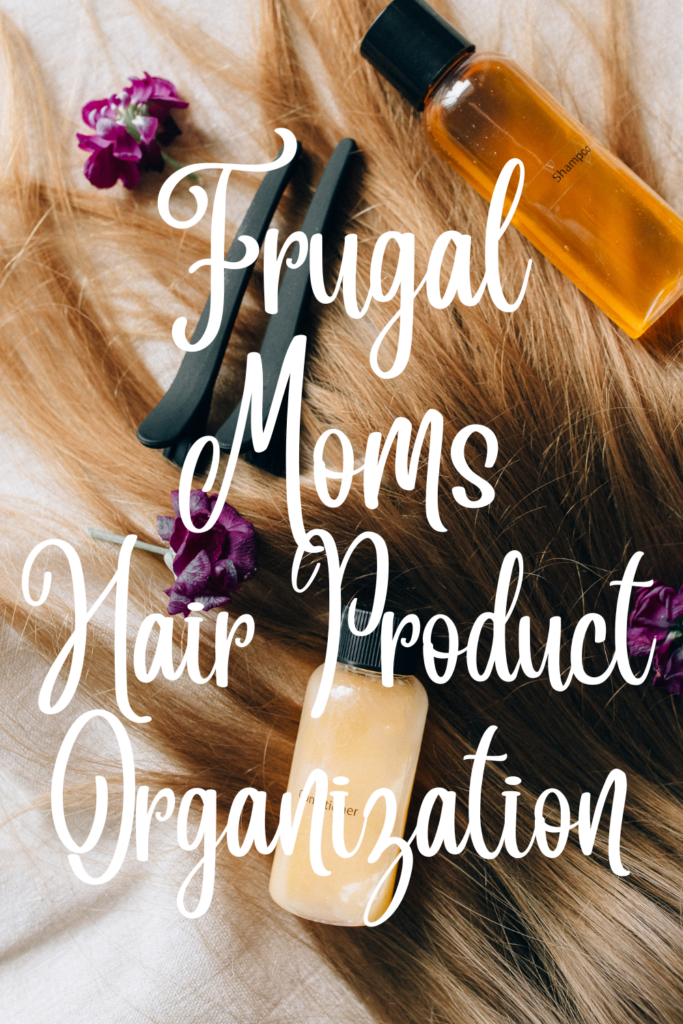 Use Low Budget Organizers for Frugal Moms
Whatever containment unit chosen doesn't have to be expensive. Containers can be found in expensively at Dollar Tree. Likewise, many stores such as Hobby Lobby, Michaels and other shops have sales with great coupons. Special containers may cost more, but the durability lasts longer than one's found at stores.
Shopping for baskets and unusual containers at garage sales is another way to obtain them affordably. Reuse boxes from products you have bought. To make them match or more decorative add washi tape or ribbon. Also, after you buy less some containers should open up. As you buy less more storage will open up with other containers you have emptied. Use those.
Another place to shop for low budget baskets is Big Lots. They have good sales, most items are reasonably priced and have a good name for products. Finally, garage sales are a gold mine for people who want to get rid of some of their baskets and bins. The only problem I have found with garage sales it the lack of coordination. In my case it has been rare that I find several that match.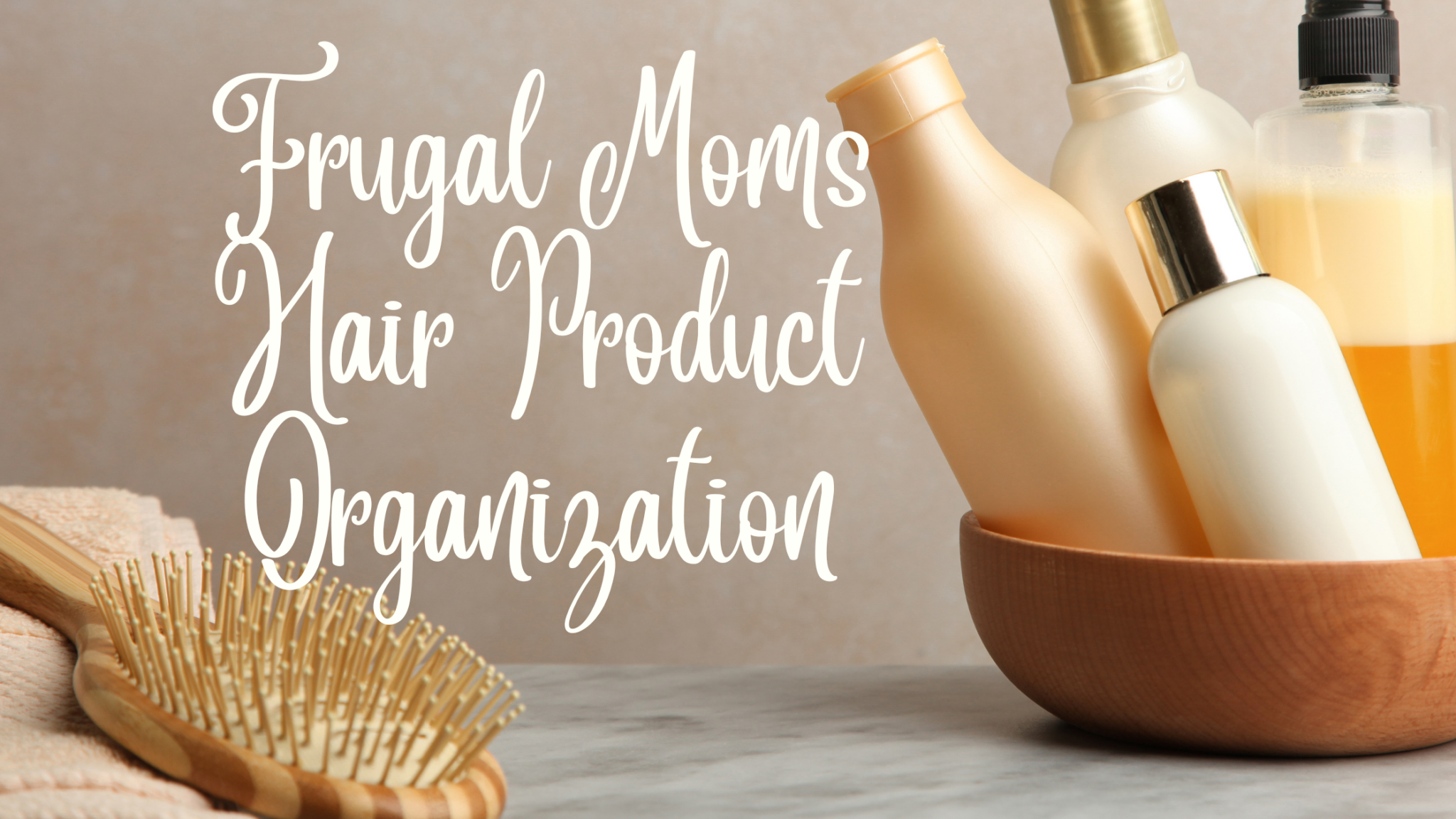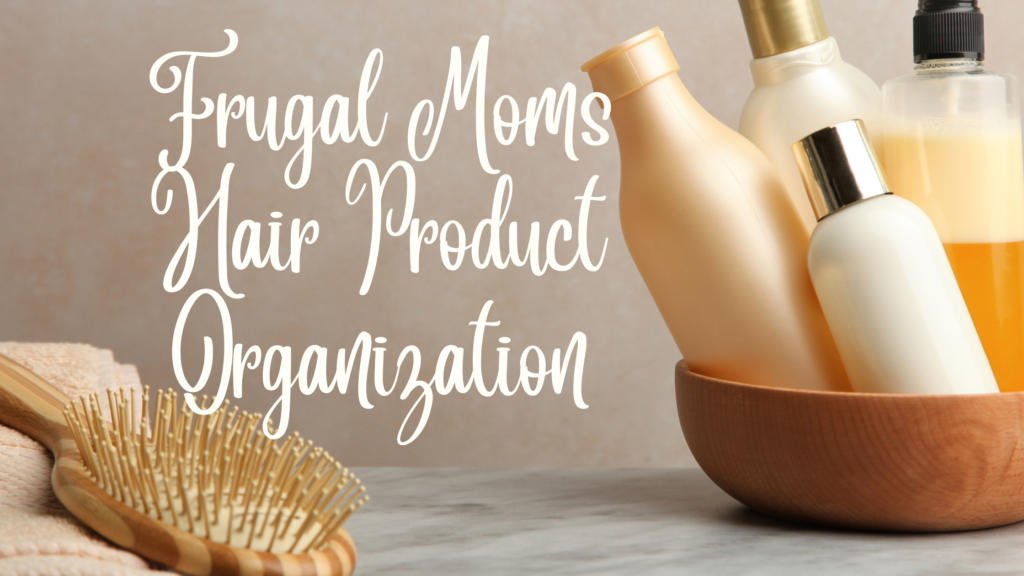 Keep the Stock Low
Next on the list is only get what you will use. Buying twenty baskets on sale is not what frugal moms do. They shop for what they need and nothing else. Over the years' I have bought several baskets from Dollar Tree that I thought would be used. They have been used, but now I do have a stack taking up space in my garage. In addition to buying baskets, my other homemade type organizers are the diaper wipe holders. I would buy the reusable wipes and keep the containers. When my kids grew out of that stage, the diaper wipe box is now used to organize my pens and pencils.
So many things we throw away can be reused. Soup cans can be decorated and painted to make great organizers.
For hair products a fruit holder basket would work because it is two or three tiered. Step outside of the box and look at what you need more than how much.
Organize to Utilize a System that Complements Your Style
Finally, the most important thing frugal moms can do to organize their hair products is to know your style. For instance do you want a basket that holds everything. Do you have hairspray, gel, mousse, shining gel, straightening gel, curly gel, spray on condition and more? If you are the type that just wants to shove it in a basket to be pulled out when needed then use that system.
Likewise, if you use all of these products randomly do they need their own boxes. There are several different types of hairspray. If you have more than one it may save time to have it in a basket of its own.
For more tips on a frugal life sign up for my newsletter!