Thanksgiving doesn't have to be expensive. To have a frugal home Thanksgiving only takes a few moments of planning to save money. As usual, setting a budget is top priority. When we do not plan to spend, we spend too much. Frugal Home Thanksgiving requires shopping sales and using coupons on the dinner items.
A few adjustments can be made to make the holiday month what it is, a day of Thanksgiving. Being thankful for what we have, and where we are can be the focus. Keep the focus on family.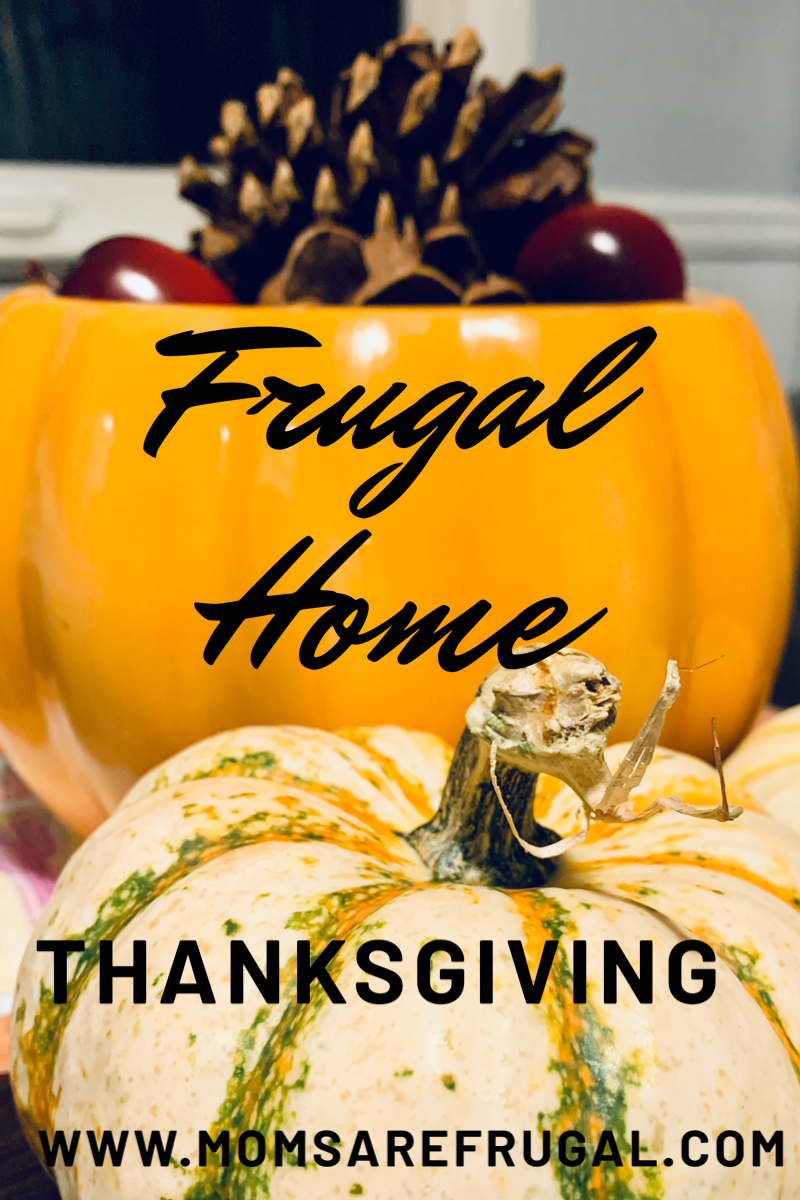 Frugal Home Decorations
Easy decorations can be made from deco mesh for a wreath. Using the dollar tree for the supplies a beautiful wreath can be made for under $10.00. For table decorations, I use pinecones that the kids and I have gathered on our hiking trips. We grab acorns, leaves, walnuts and pinecones. From this assortment many beautiful table decorations have worked out well. Then, what I do not want to save, or is unusable is pitched.
Frugal Home Dinner
Dinner can be tricky, but if the right sales are found affordable. I have spent less than $70.00 on Thanksgiving dinner for 8 people. Now, our family is not super huge, but they do eat a fair share. For larger families I would try to set a price per person that I was willing to spend so that would help me budgeting. For example, If I were cooking for 25-30 people it would make more sense to set the budget at $7 or $8.
One of my Thanksgiving dinners' included some very simple, healthy dishes that everyone loved. I served Ham (we are not big on turkey), salad with dressing, rolls, corn, mashed potatoes and stuffing. Almost everything that year was on sale. The big ticket item was on the ham.
Frugal Home Day of Gratitude
Instead of spending a lot of money gratitude can take the form of a smile, thank you cards to people who may not expect it, buy a few simple flower bouquets to make someone know your "thankful" for them are all easy ways to express gratitude.
Spending money is fine on buying coffee at Starbucks for the person behind you, but don't forget about the volunteering and showing up. Thanking the local fire department by baking cookies, or fun ways to teach our kids gratitude without squandering money is ok too. Many various ways exist to be a model to our kids and show them to be grateful. A better tomorrow means exhibiting thankful and contentment today.
This Thanksgiving I challenge you to be thankful, and budget conscientious. However that works out in your family holiday try something new.
Holidays can be expensive. Using perspective and a plan prevents regret. Adapt to try one frugal home Thanksgiving tip this year.
For more frugal home tips:
Quick Frugal Home Recipes for Growing Boys
Homeschool Science Frugal Living Style