Figuring out what is for dinner at home is a process. Frugal dinners at home are easy with appliances that help. Frugal dinner camping ideas are a bit more difficult. Putting together a meal plan that is cooked primitively on a campfire requires a plan.
First, when I try to put together a meal plan for camping I want the kids to be involved as much as possible. A meal plan that allows them to help cook on an open fire. Some of the ideas that are listed below have developed over time, as we tweak to make them work better.
The other aspect of cooking on a camping trip is the amount of food is limited. Primitive camping doesn't allow for a large refrigerator, only some coolers with ice. Leftovers are tricky without modern conveniences. Individual meals that do not need to be saved are a good choice.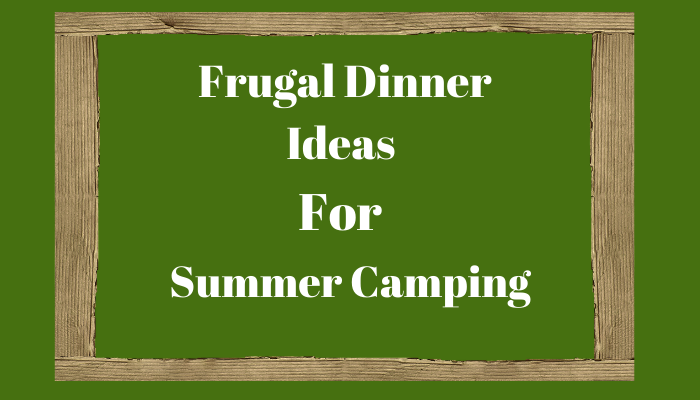 Foil Packet Hobos
Therefore the first frugal camping dinner idea is foil packet Hobos. These easy packets are all in one. The foil packet becomes the plate, and the dinner is easy to make. In any case make the meals easy and simple.
Ingredients:
Meat (if desired) Chicken, ground beef, sausage, or venison.
Potatoes (finely chopped)
Onions
Carrots (Finely chopped)
Celery (finely chopped)
Salt and Pepper
Also, this meal is so easy to make. First, you put the meat in the foil on the bottom. We found out this works best to cook well. In addition to well cooked meat is vegetables that are to hard.
Next, add the potatoes, carrots, onions, and celery. Salt and Pepper are for added taste. Finally, keep ranch dip on hand. Veggies are great to dip in ranch.
Make sure to finely chop the vegetables. We have found through trial and error this helps to have more and cook well.
Finally, after making the foil packets tightly close and place in the coals of the fire. Children will need adult supervision for this. Tongs come in very handy to keep fingers out of the fire.
But, cook the foil packets for 15-20 minutes to make sure the meat is well done. However, after taking the foil packets out of the fire allow them to sit for 5-6 minutes and cool off.
After they have cooled….serve. A very frugal and delicious dinner.
Frugal Cracker Barrel for Camping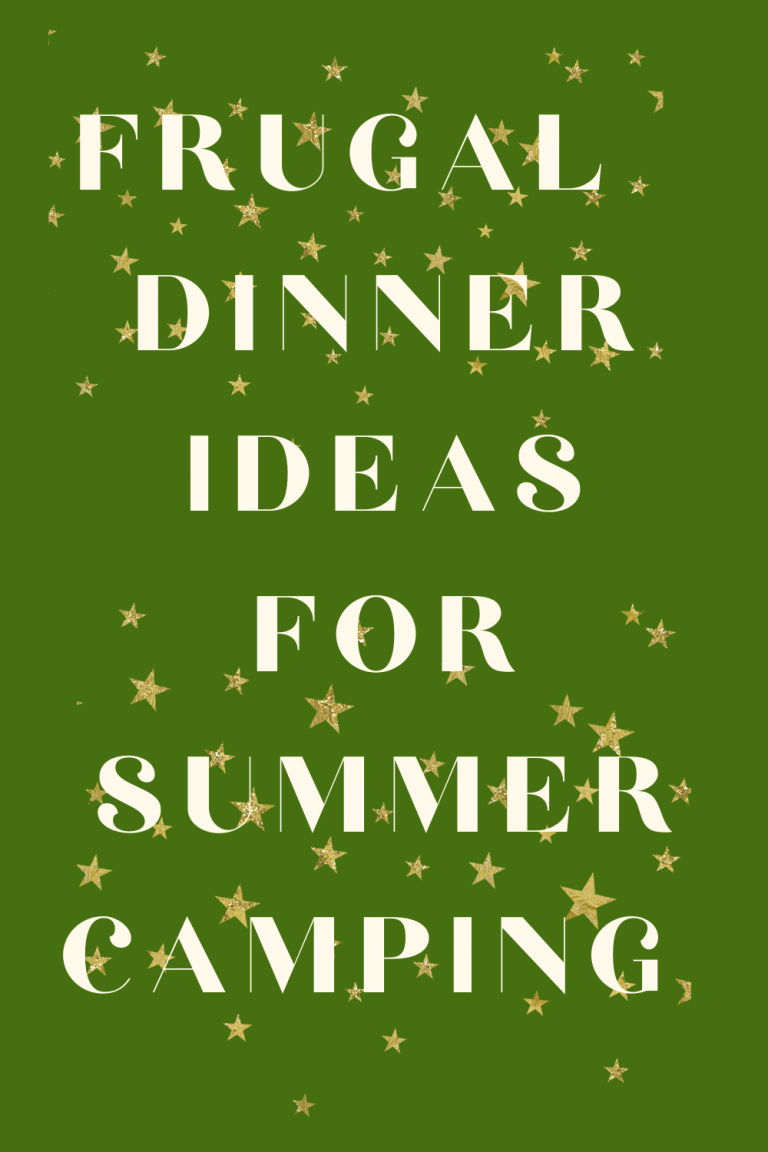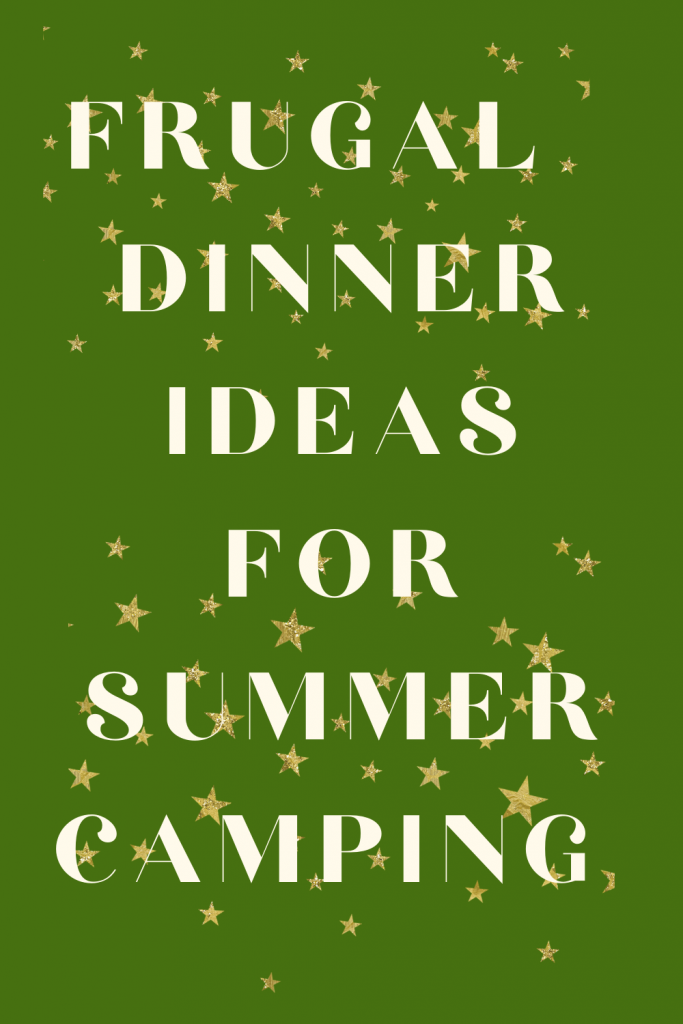 Next, we have cracker barrel. Cracker barrel is the ultimate frugal dinner camping meal. Such a simple, easy, cheap and deletable choice.
Ingredients:
Ritz or Club crackers
American cheese, Pepper Jack cheese, and Monterey jack cheese
Summer sausage
Turkey meat
Salami
Pepperoni
Furthermore, an easy way to prep the cracker barrel is to prepare a Charcuterie board i advance. Wrap in Saran wrap and store in a cooler until needed. This dinner idea works great so that everyone can make what they want.
Roasted Hot Dog Bar
In addition to the other suggestions, my last frugal camping dinner is a hot dog bar. My kids love to roast their own hot dogs. I combined a S'mores bar idea with a hot dog bar. To accommodate a lot of different tastes and ideas we had all of the fixings.
Ingredients:
Chili
Ranch dressing
mayonnaise
Shredded cheese
Chopped onions
coleslaw
saurkraut
mustard and ketchup
Most importantly is packing the ingredients so they do not spill. I use small canning jars to hold the different toppings. They do not spill, are not expensive, and can be re-used and washed.
Ideally, small canning jars allow for easy setup for dinner.To start with, lay them out on the picnic table on a tray and set spoons next to the jars. Clean up is a breeze by wiping down lids and jars. Throw empty jars in the dishwasher bin with the spoons and done!
Hot dogs are cooked on the open fire with hot dog sticks. I love this method due to the independence and fun it creates.
Above, I have listed a few of the frugal dinner camping ideas we have used. If you would like to add any ideas in the comments, that would be great. Sign up for the newsletter to get more posts delivered to your inbox!