**This post contains affiliate links which helps to support my family.
I love teaching preschool. Preschool is the time when kids begin to grasp the concepts being taught to them through play. Three year old's have such vivid imaginations. Combining both play and imagination with fun homeschool games creates a fun learning environment.
My kids love to play games that are quick to put together without a lot of rules. In the winter I make games up that work for inside play. I do allow the older kids to play because it makes the homeschool game more fun. Sometimes I use the same games for the older kids for their curriculum in different ways. My personal philosophy is to teach them to work together, learn together and grow together. Games are fun ways to work in this philosophy at any age.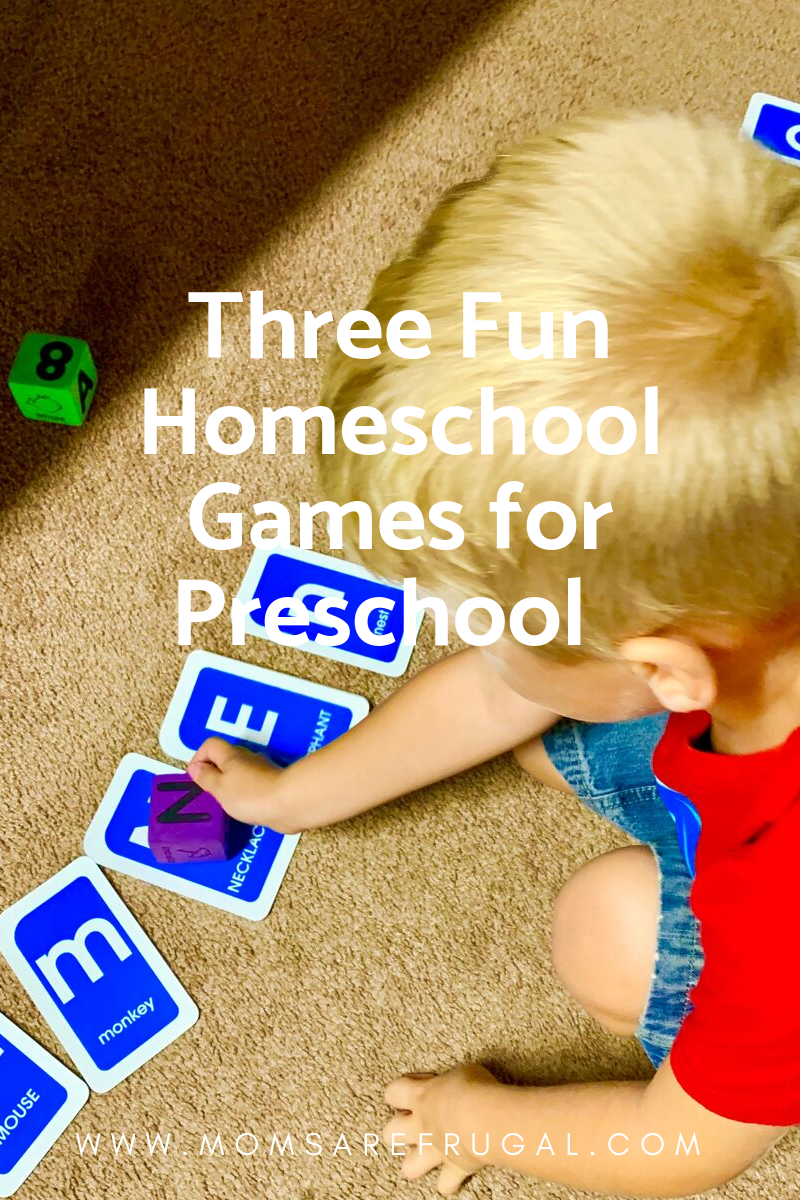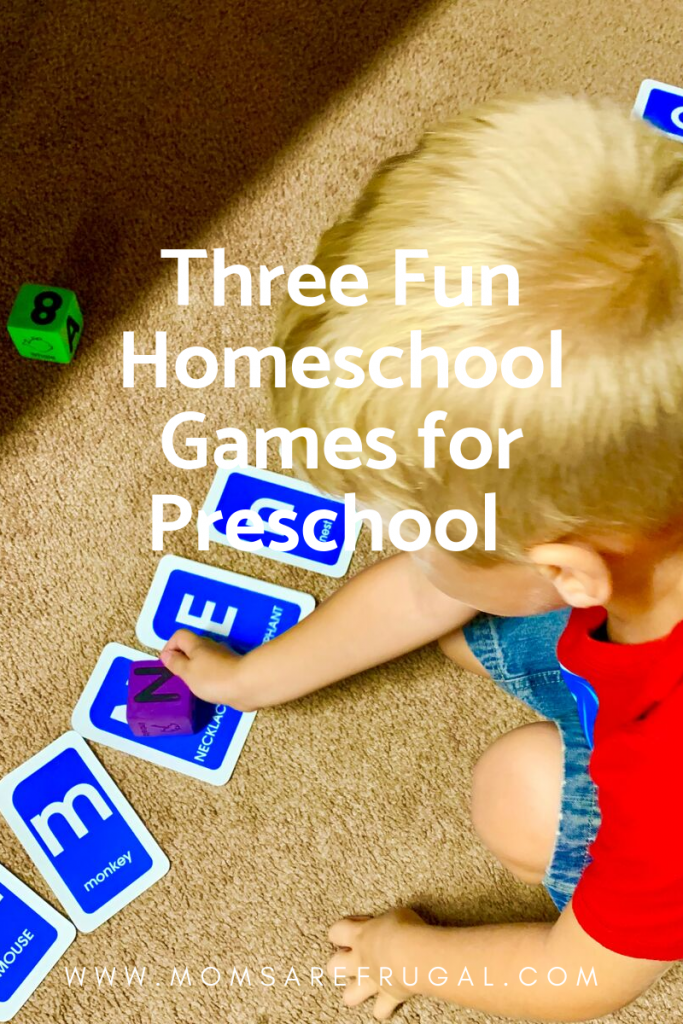 Hide and Seek The Alphabet
This game is really easy. All that is needed is a stack of alphabet letter flash cards from the dollar tree. His brothers and I hide them all over the basement. Then we take turn helping my preschooler find them. As he finds them we sing the alphabet song. Preschooler's love games and songs. My youngest child always ask for his homeschool game box in the morning to start playing.
Football Throw Counting
Football and boys go hand in hand. My three youngest have never played but somehow picked up the basics. Number one was learning how to throw it properly and catch. To incorporate activity into my youngest son's math we started throwing the football.
Since he is younger his throwing and catching are not the greatest. Instead of me running all over the yard chasing the ball I grabbed a hula hoop. Then, it was funny how the math part rolled in, but I was counting to build his confidence. He reminded me that I was on the wrong number. One of his new math games is throwing the football and counting his way to 100.
Match The Shapes
Last but not least is a favorite shape game that I added to my list of fun homeschool games. I bought a box of magnet shapes and instead of using them on the refrigerator we use them on a cookie tray. Once again, I went to the dollar tree bought a shape flashcards. I sit out a shape and he says the color and matches the shape on his tray. He is getting so good at it that I am barely needed anymore. We have been practicing his shapes for over year and now he see's shapes everywhere.
There are so many ways to teach kids and have fun. Making learning fun is important to me. Since I started to use my new keyboard with my computer my planning time has increased.
Many times we spend money on fancy curriculum's that keep kids in their seats. Grab some everyday toys that are played with and add them to a game. Homeschool curriculum doesn't have to be expensive, and it doesn't have to come in a book.
Thinking of a concept and finding a new way to teach that concept is part of the fun!
Grab some more idea's on my instagram page: @momsarefrugal or view some of my other homeschool idea posts below.
5 Ways to Celebrate Columbus Day
10 Quick Games to Play With Your Kids