Latin is not an easy language to learn. It is an older language, but not a dying language. Homeschool games has made learning the basics of Latin much easier. For instance, I made up a tic tac toe game and the kids loved it. After that, the next week they were using Latin in conversation…..correctly.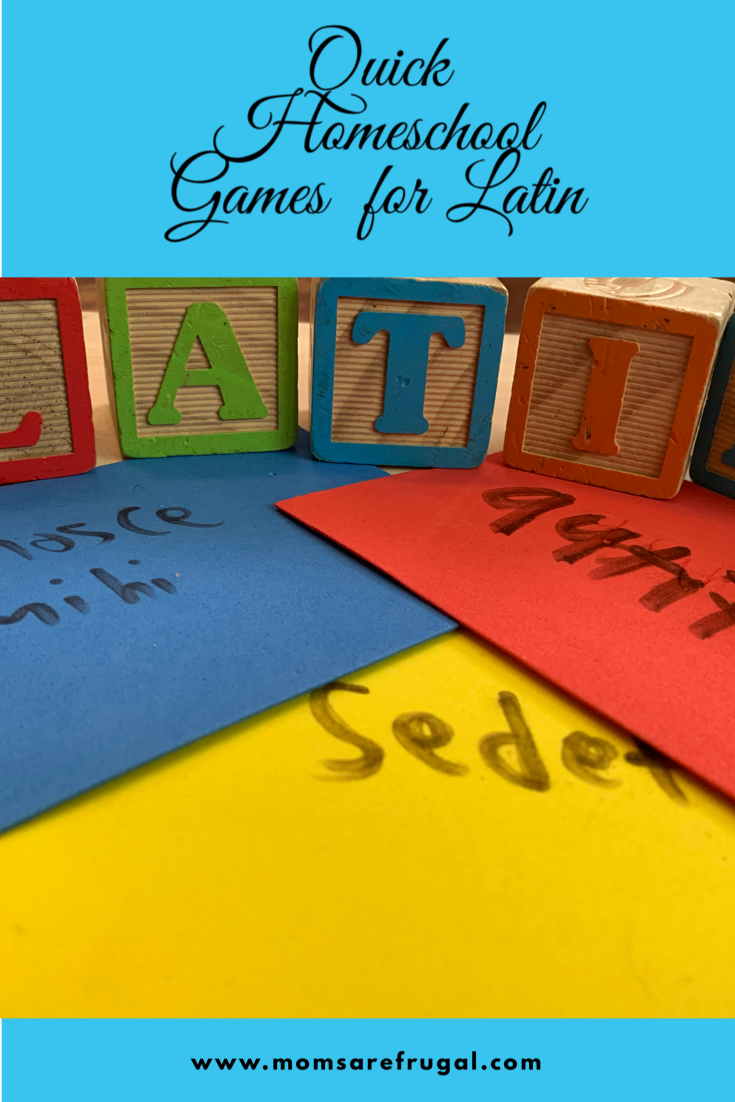 Parents may shy away from teaching Latin. I wrote this post as a hopeful encouragement to  try this beautiful language. Nothing ventured is nothing gained (Ben Franklin). Exlporing Latin and other new languages is challenging. What is life without some challenge.
Here are a few ways that I have tried to make Latin fun. First, I add my plan to my planner so that each week I don't forget.
Index Card Hunt
First, this homeschool game is easy and for any age. My six year old loves to play this game. Make two cards the same. For example, one in latin, then the same word in English. Enough cards will need to made to hold the game for 20 minutes.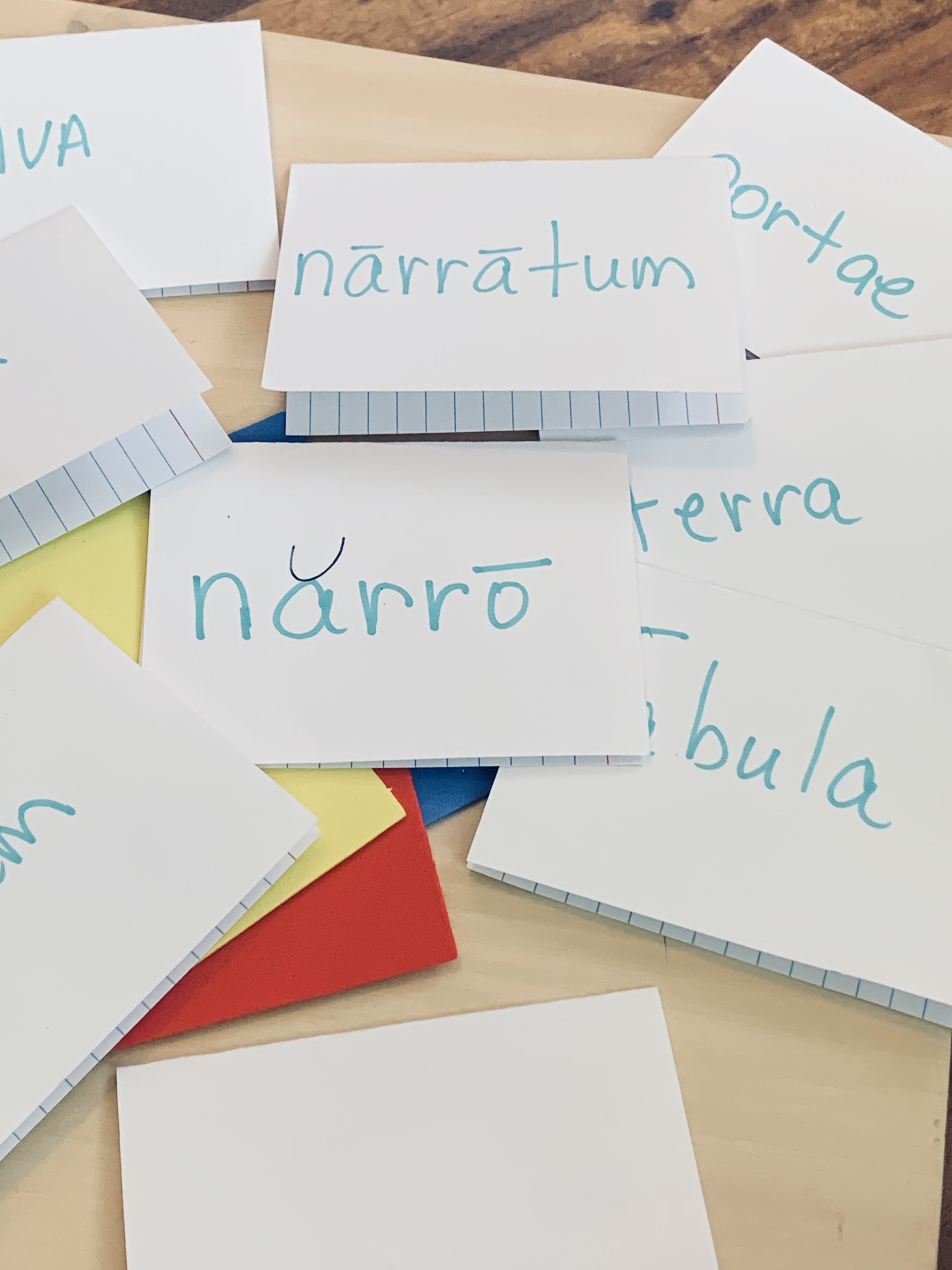 After collecting each match, the one with the most wins. Next, I post the Latin version in highly used places. This way, the words are in view and being implemented to memory.
Homeschool Games Beach Ball Conversation
Obviously, this game will require a beach ball. To play this game add either Latin words or English words that match a latin word on the beach ball.
To play, get in a circle. Throw the beach ball to someone. When they catch the ball they have to choose a word on the ball and say what it means in the opposite language.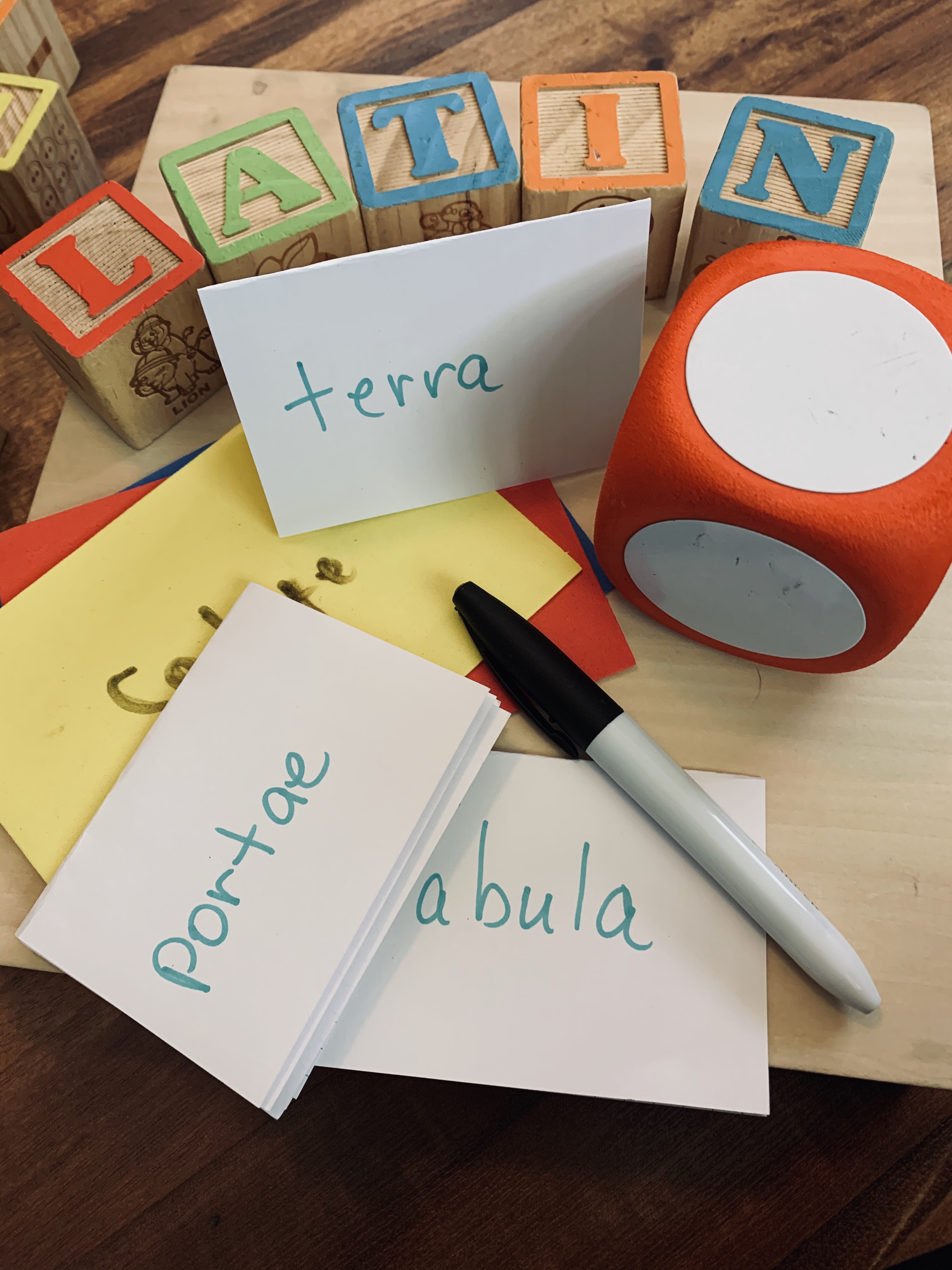 So, If I wrote the Latin word for boy on one of the colors, and they choose this word, then they must say "boy" in Latin. Adding one word on each color of the beach ball makes the game more fun.
Sometimes, it can get a little crazy. Fun, but with multiple kids the giggles break out.
Roll the Latin Word
In this game I use a dry erase dice. This is a great game to reinforce conjugation endings, derivatives, and more. Our family uses this great and easy homeschool game for conversational latin. One child rolls the dice.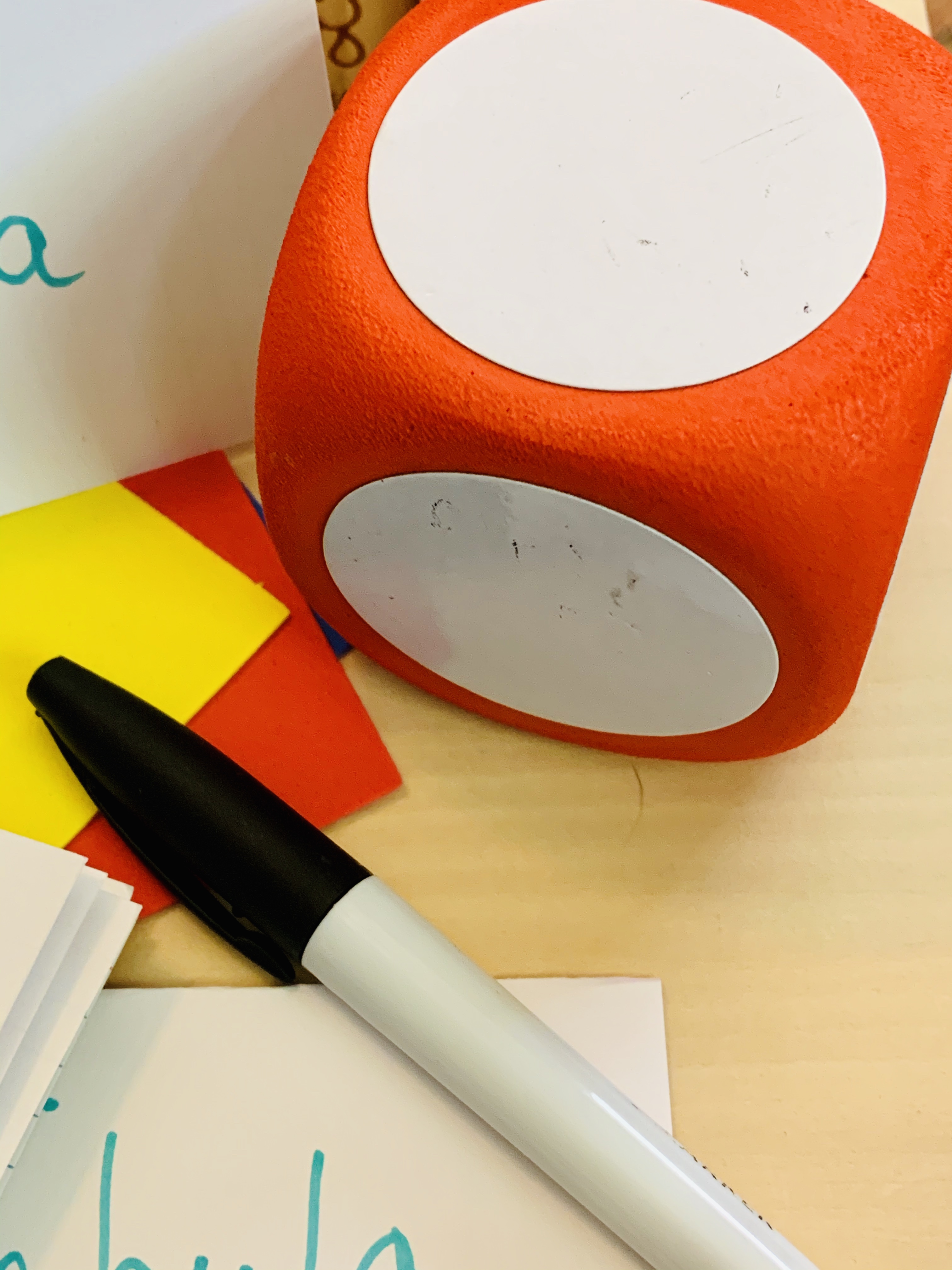 Whatever they roll is the word, ending, or derivative they will use to create sentence. The rule is that it has to make sense. For this games, I do hold onto the answer key. My Latin is not that great.
Never would I have ever thought that Latin would be fun. Using homeschool games to learn more Latin has been helpful to even me. I like to plan all of my lessons and games into my planner so that I do not miss anything.
Follow me on Instagram @momsarefrugal for more homeschooling and frugal saving ideas.