Homeschooling can be expensive. Implementing frugal tips to save money on homeschool curriculum,  especially with multiple children will be fuel to keep going.
Ideals that homeschooling is free is far from the truth. For our family of six to continue homeschooling, some plans had to be in place.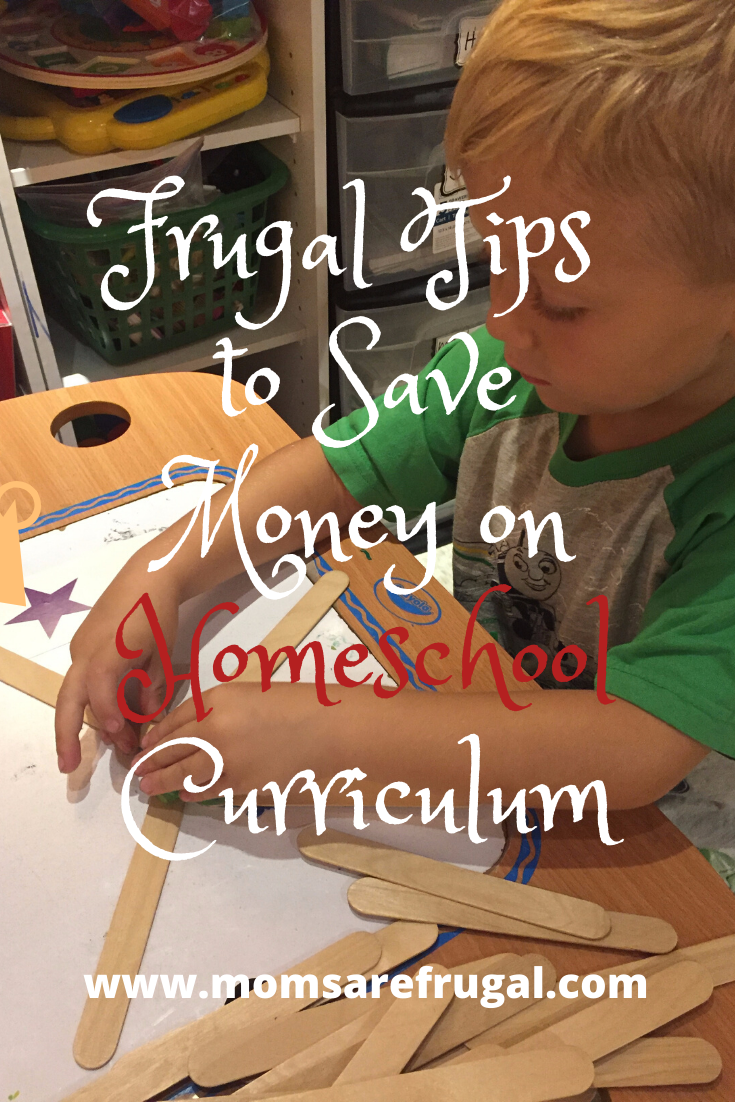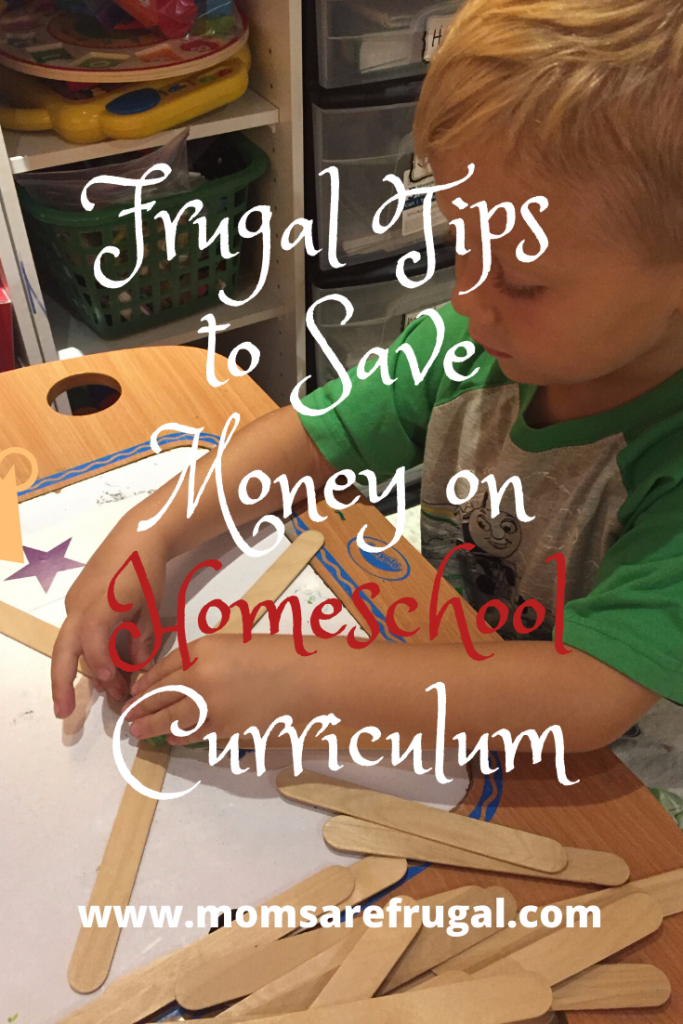 Have More Than One Child Use The Curriculum
First, take a look at what your homeschool will look like. How many will you be working with at a time?
Next, look at the curriculum options that would allow for group teaching. Research these options that will be affordable for more than one child to learn this subject.
Another Idea is to take the oldest child's curriculum and purchase all of the books. Then, for each subject put together the same theme for younger children. Print off worksheets, add in video's and use educational websites such as coolmathgames.com to expand on learning.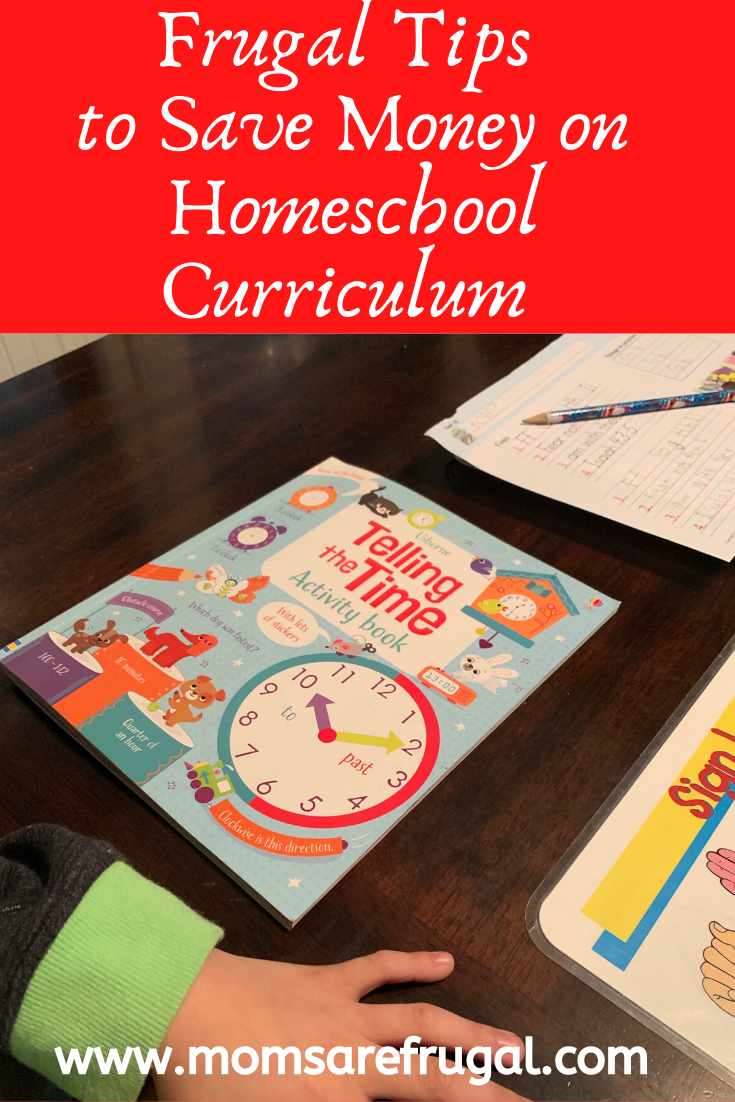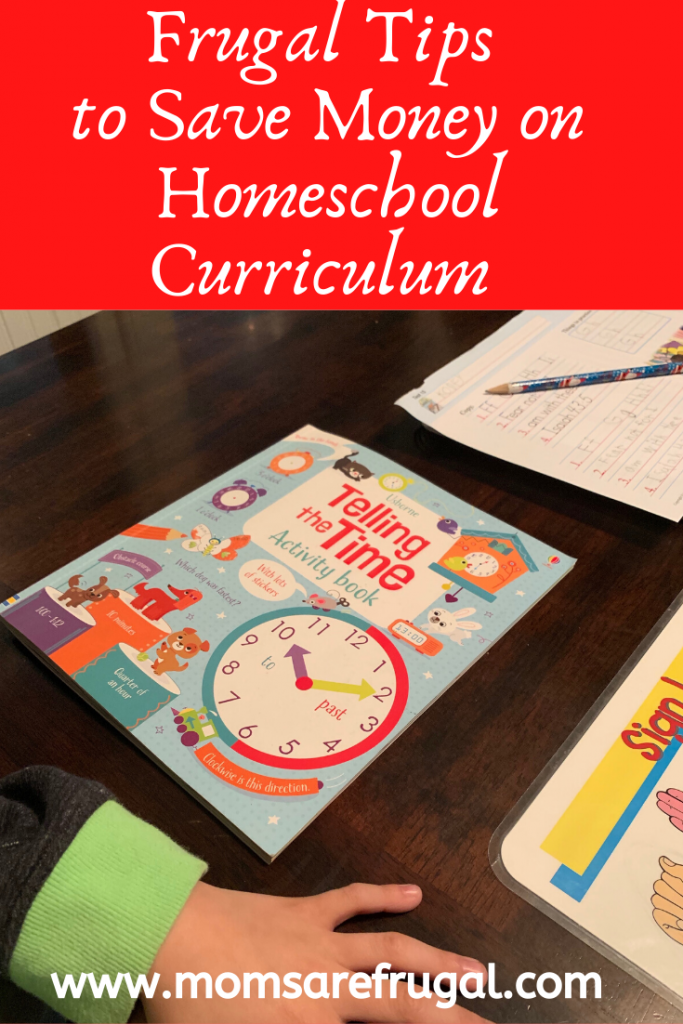 Library Ideas
Next, go to the library. The library has all of the free curriculum homeschoolers need. Find books that have what you want to teach. It may take some time to put together a curriculum, but it will be cheaper.
I have found so many teacher learning tools at the library through magazines, educational books , and subject specific information.
My other resource is the librarians. They are a wealth of information. Librarians have the 411 on where to look to gain knowledge of teaching.
Search the Internet
After purchasing a curriculum, see if Pinterest has any ideas that will help add to it with worksheets. Print off as many that will be needed before school starts. Several websites offer a free curriculum. I add these to what I have purchased.
Now that I have three in my homeschool, buying a full curriculum is expensive. So I buy the individual subjects such as Language Arts, Math and Latin.
Finally, I try to reuse what I can. If it is a workbook that is consumable then I use the teacher's guide for the both children. Then, the next year all I have to purchase is the workbook.
Read other websites of homeschool moms' and the curriculum they have chosen.
Utilize these frugal tips to save money in the next year on homeschool curriculum, and while shopping online. For more adventures in saving and homeschooling follow me @momsarefrugal on Instagram.