Teddy bear ornaments are so cute on a tree. Growing up, we would make these and decorate our tree with them. These ornaments make great gifts, keepsakes, and are fun to make with kids. 
In addition to
making the homemade ornaments
they hold a lot more memories than store bought ornaments. Likewise, using a design of bows, teddy bear ornaments and white popcorn one year we decorated our tree for almost free. 
Frugal home
teddy bear ornaments are fairly inexpensive to make and not very time consuming. First, begin gathering  all of the supplies to have on hand when needed is a time saver. Then, several of these can be made out of one piece of black felt. 
Also, Make a few extra to hand out for gifts this year. People will love them. In addition to using these great ornaments for gifts, they also can be used for many decorations.
First, tree decorations, second, they can be used for wreath decorations, third, they can be used in an advent calendar. 
Comparatively, grocery shopping is less costly than eating out. Likewise, homemade ornaments save more money than store bought ornaments.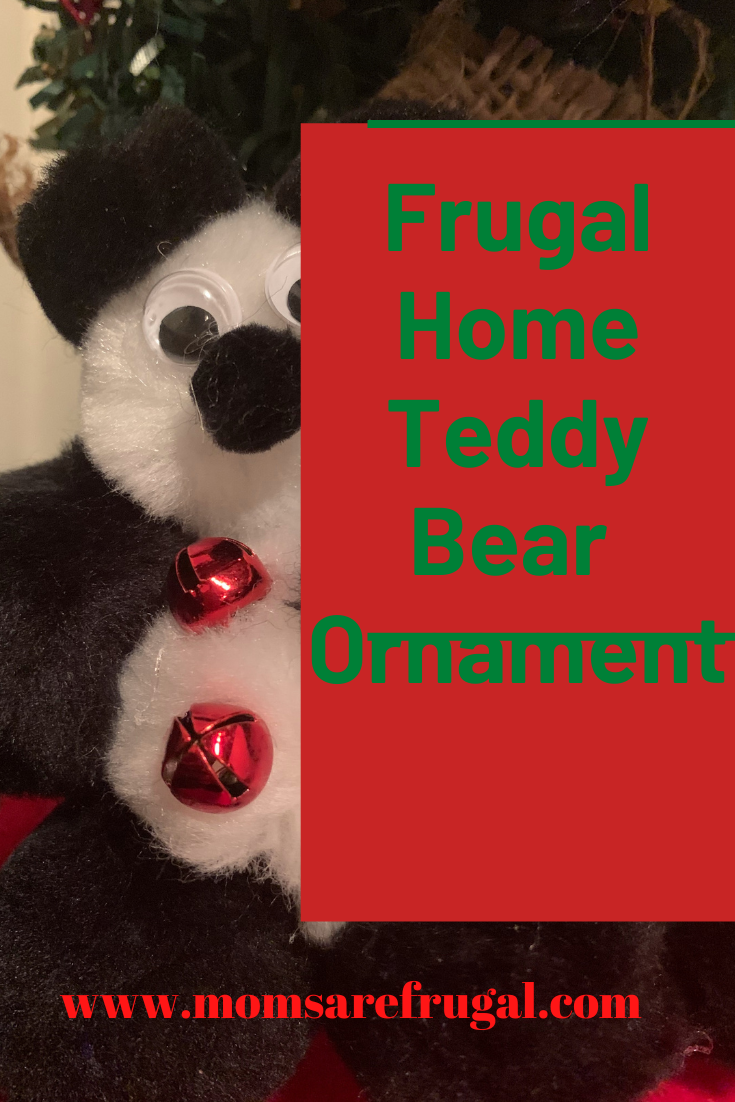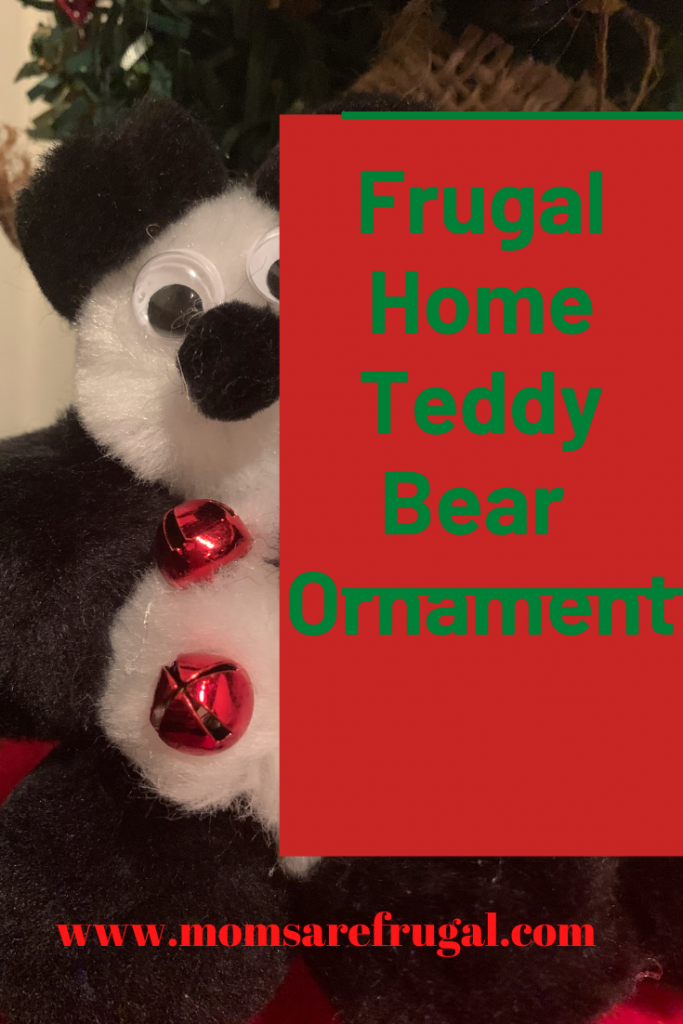 Supplies for Ornaments
Large sized black pom poms
Large sized white pom poms
glue gun
glue sticks
red bells (small) or small red buttons
extra small black pom poms
small googly eyes
One sheet of black felt
White crayon or colored pencil
Wooden Gingerbread man template
Scissors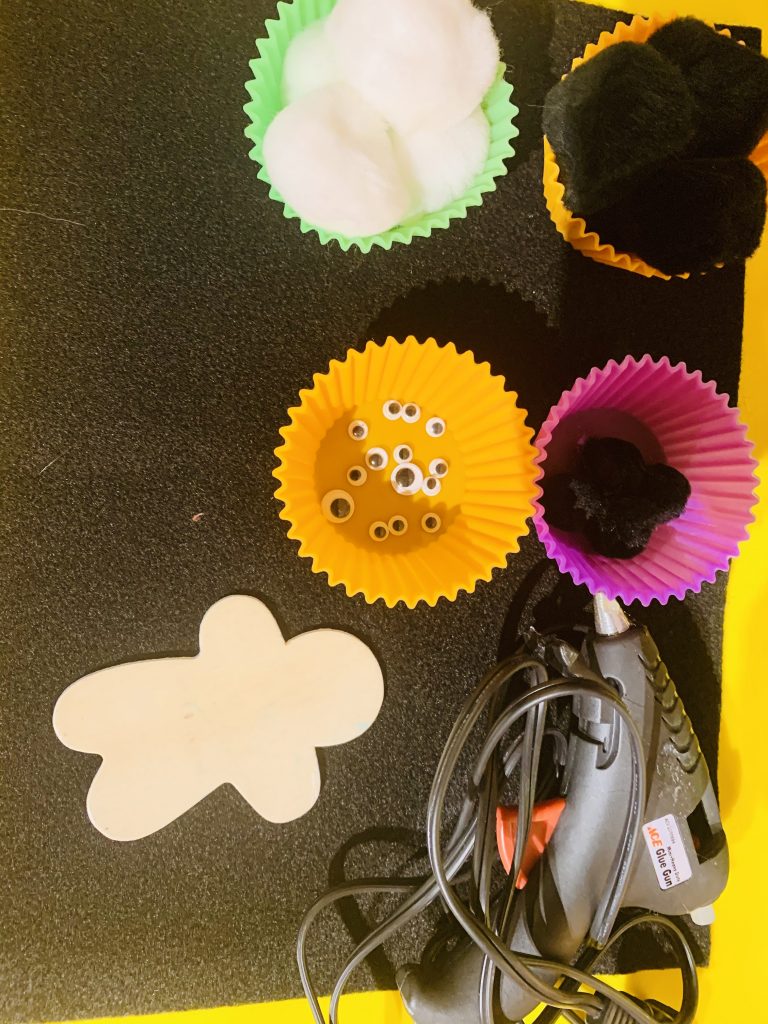 Directions for Ornaments
Step one: outline several teddy bear shapes on the felt. Then cut out with scissors.
Step two: use the glue gun to glue on the head and belly of the bear. Use white pom poms for this step.
Step three: Glue on arms and legs. Use black pom poms for the arms and legs
Step four: glue on the googly eyes, and the nose. Use the extra small pom pom for the nose.
Step five: Glue on the two red bells to the second white pom pom.
Step six: Add the ornament string for the back of the teddy bear.
Step 7: Hang the very cute frugal home ornament on the tree.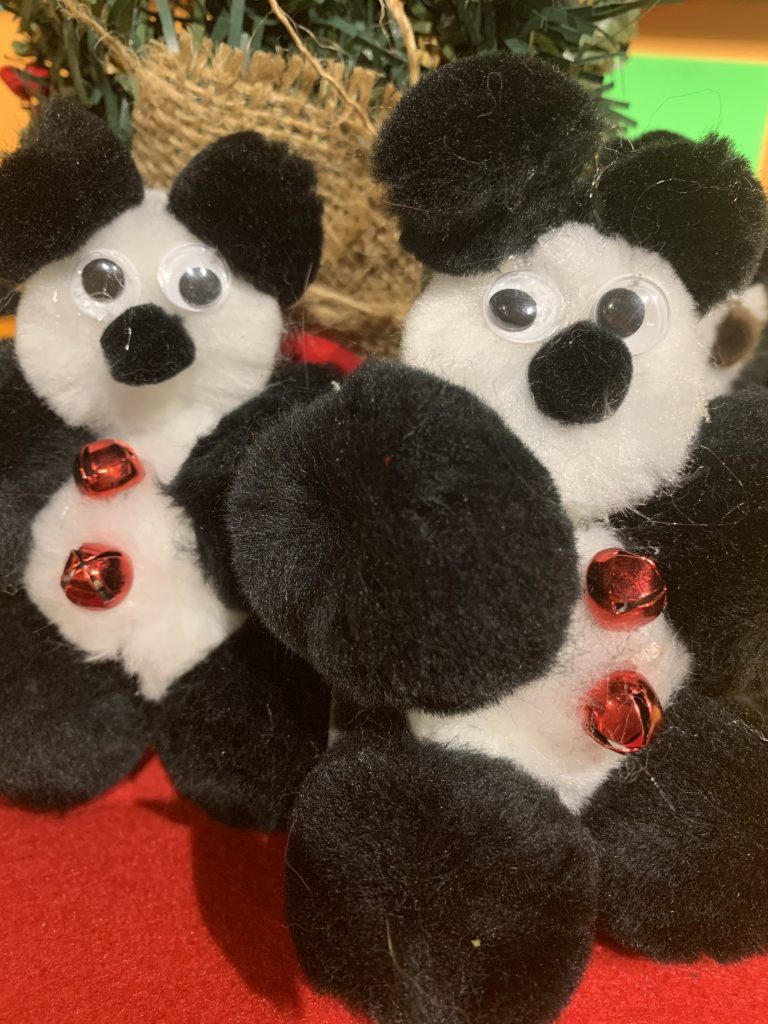 Frugal Home Ornaments
Becoming too caught up in the spending for Christmas can be stopped if we save money on small projects. Instead of thinking : "I need to buy some new ornaments" maybe we should think "how can I decorate for under $10.00".
Frugal home living is all about the family's perception of saving.