I remember our frugal family picnics growing up, and they didn't involve a picnic basket. There was a lot of food and fun as I stroll down memory lane. As I try to plan fun things to do with my kids over summer, or fall break a picnic is always at the top of my list. They are really easy to throw together on a whim, and not expensive.
One of the best parts of a picnic is the relaxing fun. Sitting back and talking or playing games with the kids out in nature is a way to tune out the world. Listening to the chatter about what they like or don't like as we engage in light conversation also gives me a chance to connect with them. What better way to connect than out in nature.
Hopefully some of these tips will spark creativity with you and your family. Enjoy the picnic and keep it simple. That is the best recipe for success when planning a picnic.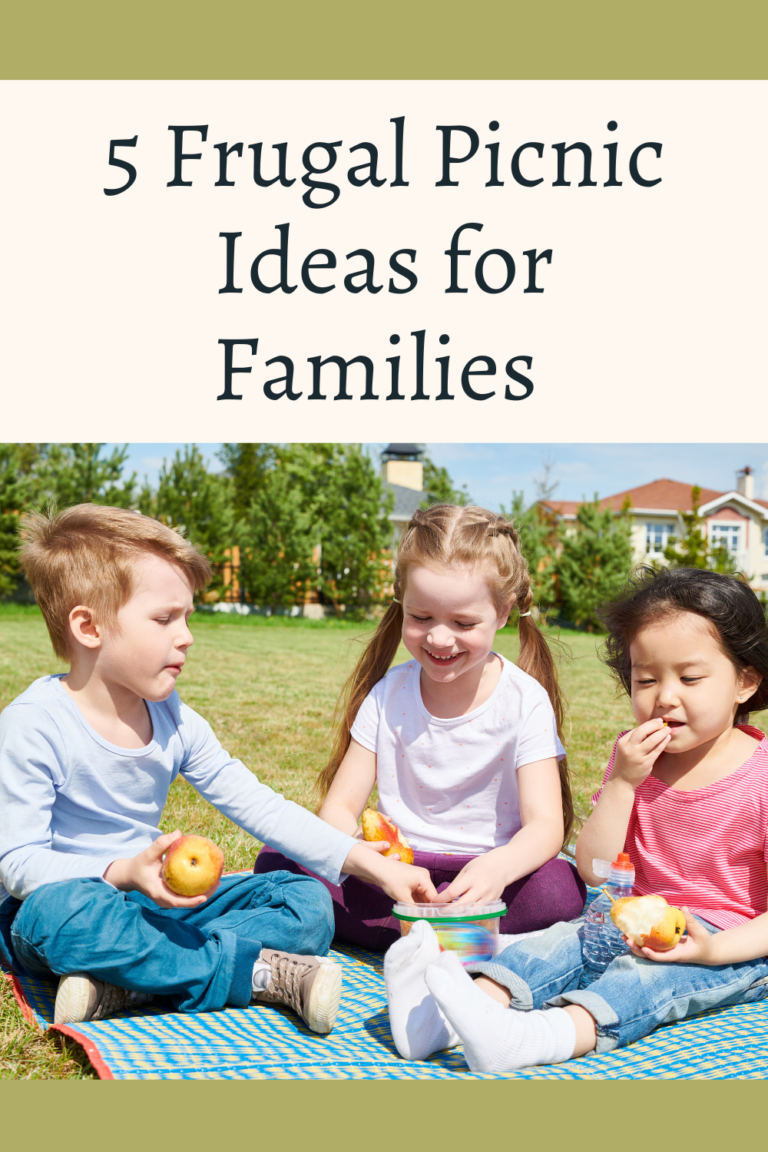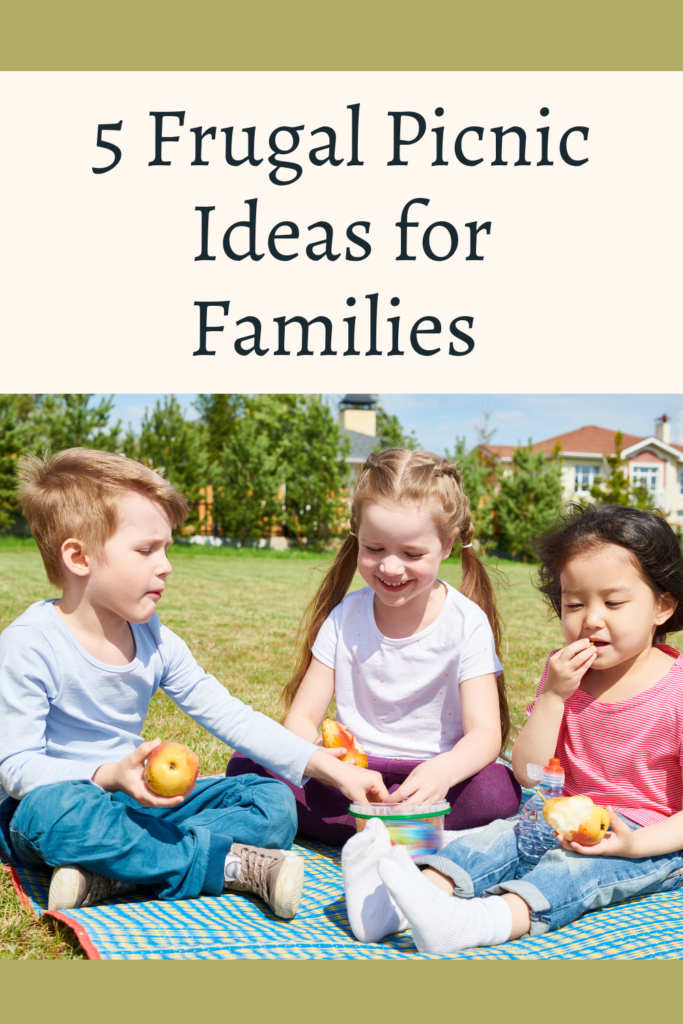 Frugal Family Essential Picnic Gear
All of the chairs, tablecloths, tents, hammocks and other stuff isn't important. As a matter of fact, I keep everything we need in the cooler. That's right, the cooler. I never forget anything. If I use it up, then I restock it upon our return. Paper plates, napkins, silverware, tablecloth. For me the cooler is the place to keep it. We have had our cooler for a long time and it works wonderfully on a quick picnic or camping trip.
Most of our picnic gear is something we have found for a deal and I add it to my cooler. I am a grab and go kind of person so this method works for me. Also, not a big fun of spending a ton of time packing because I like to have fun. So, we pack light and the cooler method helps me to stay focused on the essentials only. If it doesn't fit with the lid closed comfortably then it doesn't go.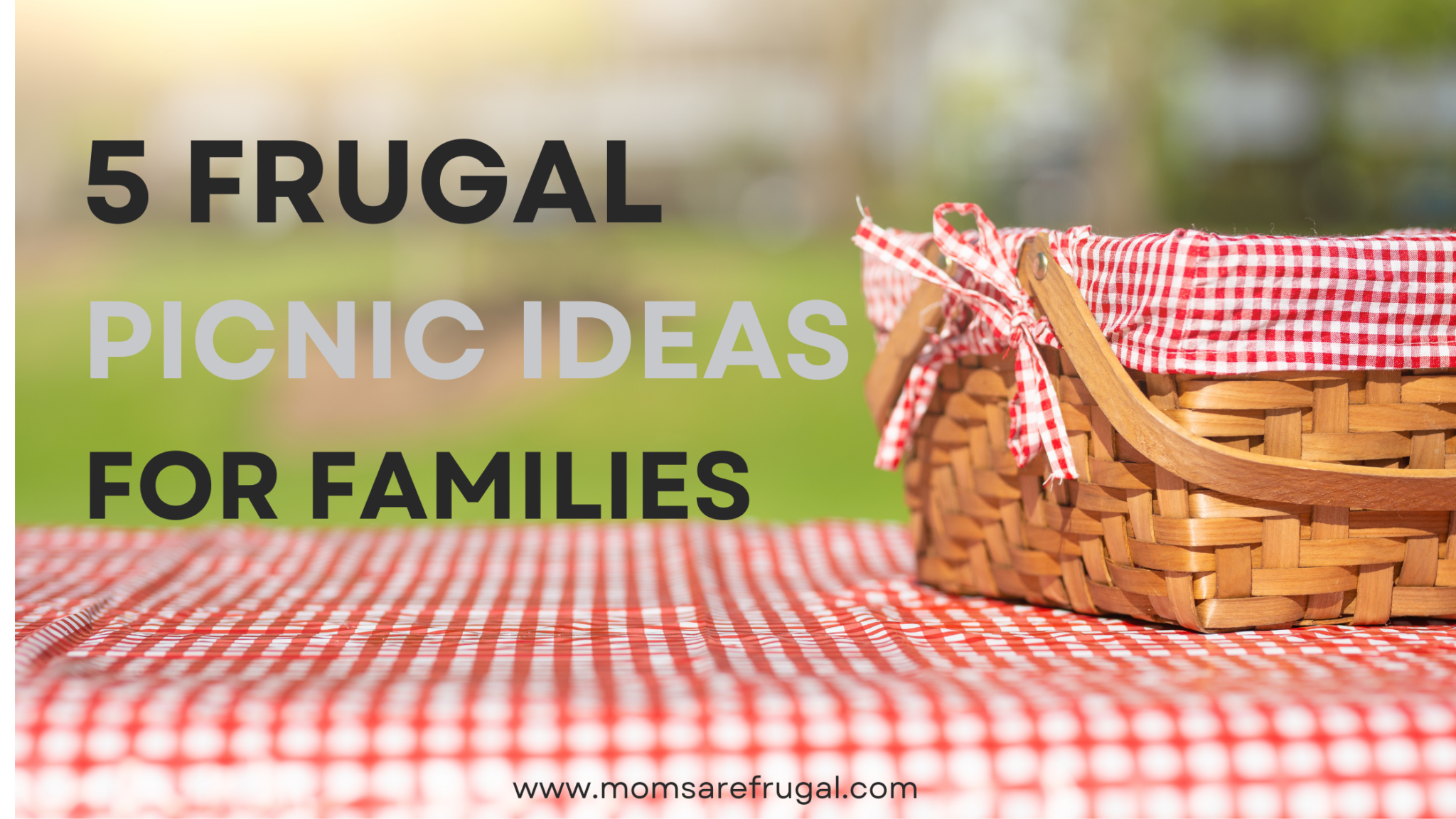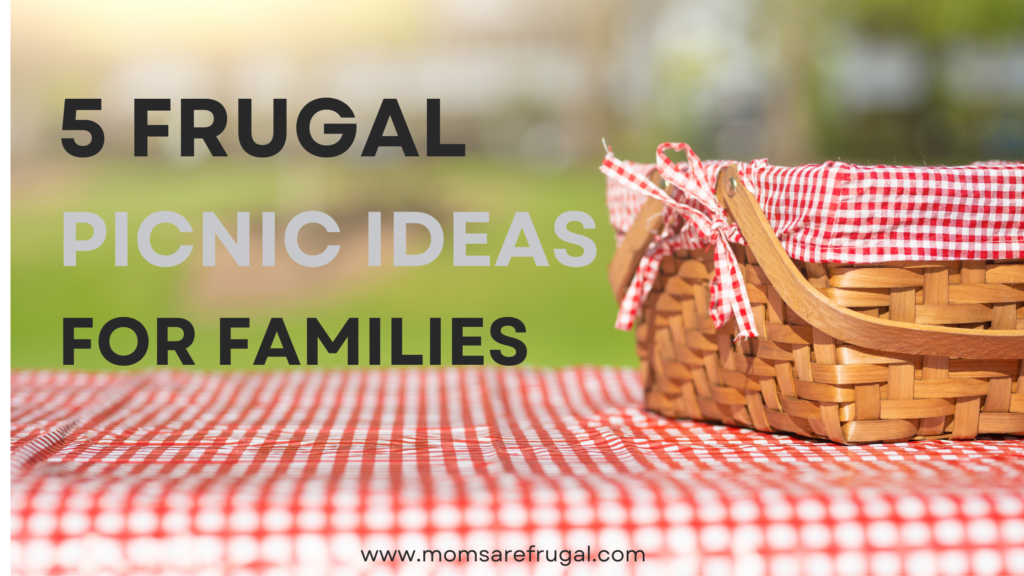 Affordable Picnic Location
Picnic's are fun in the park. Likewise they are just as fun at home. Who doesn't like to eat somewhere different? I remember when my kids' were small we would have teddy bear picnic's in our backyard. It was so much fun, and they loved to hear stories after we ate.
Now that they are older, we try to head to the park but, we still hold our picnic's in the backyard. Traveling isn't always an option and as a frugal family we like to make sure to stay in a budget. Heading to a location means gas, and sometimes park fees in the summer. To waive the expenses, we stay home.
Lately though, we have had fun at a local park not far from home. It has a great playground and shelter to enjoy the warmer days.
Frugal Lunches Ideas to Pack
Packing food is easy. Peanut butter and jelly wraps or sandwiches is our go to food. I then add a veggie tray or cut veggies like cucumbers or carrots and an easy fruit like bananas or grapes. Dessert is sometimes a granola or fig bar.
Choosing simple food items to take takes the pressure off of cooking. In addition to this it is easier to clean up. We have found that lately in our area next to a play ground is a splash pad. So the kids' are able to cool off, play and eat all at one place.
Easy Activities with Kids on a Picnic
Bubbles are a wonderful picnic activity. The kids' can play on their own or with their siblings. Bubbles are very affordable so whenever we visit the dollar tree I grab several. Bubbles are a frugal families go to activity for kids. Next, we bring our jump ropes and frisbees. I don't usually bring any soccer, football or basketball. If we stay at home there is no room, and unless there is a wide open field the option to play uninterupted is slim. Between the trees and other people playing ball is hard.