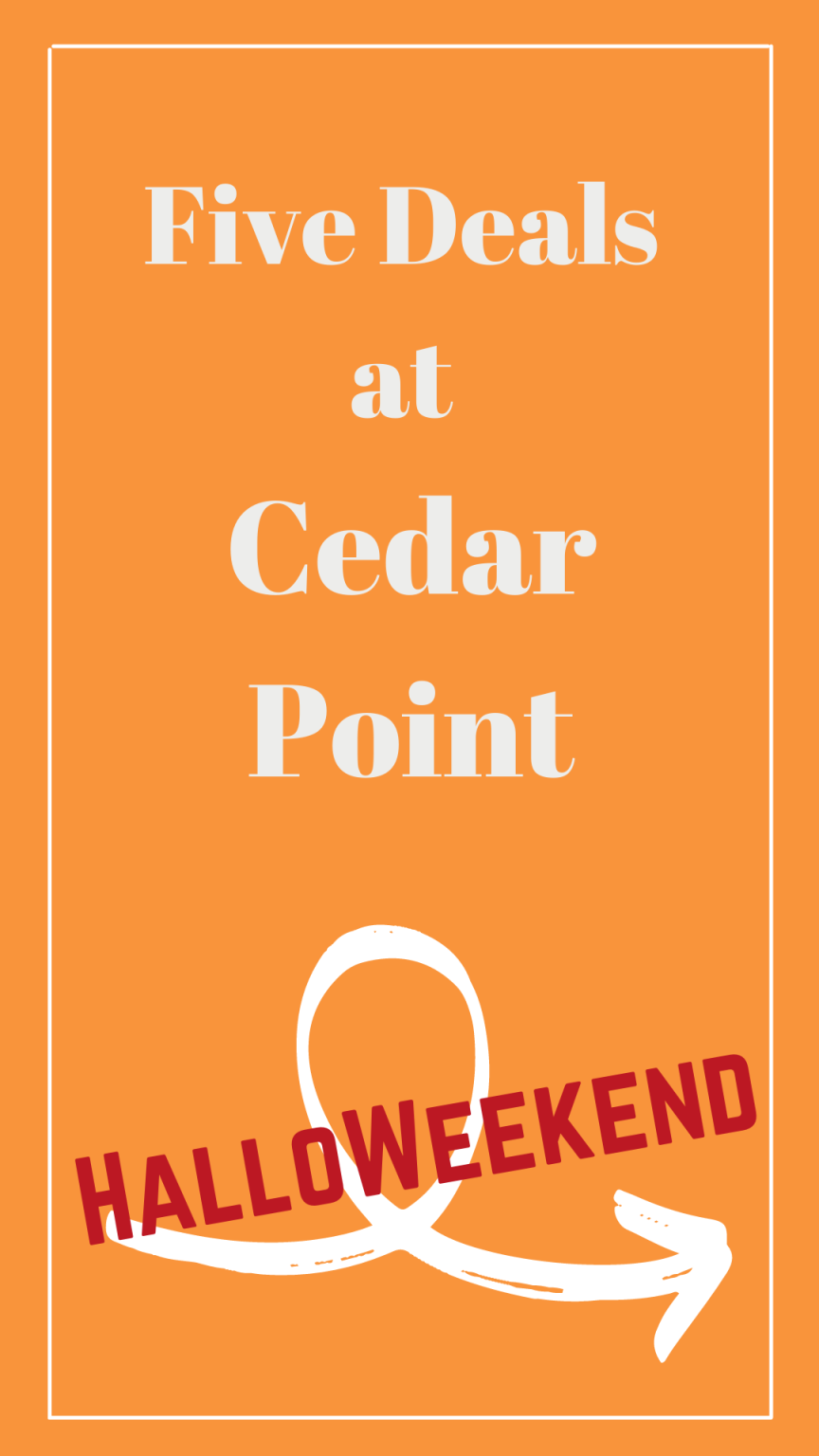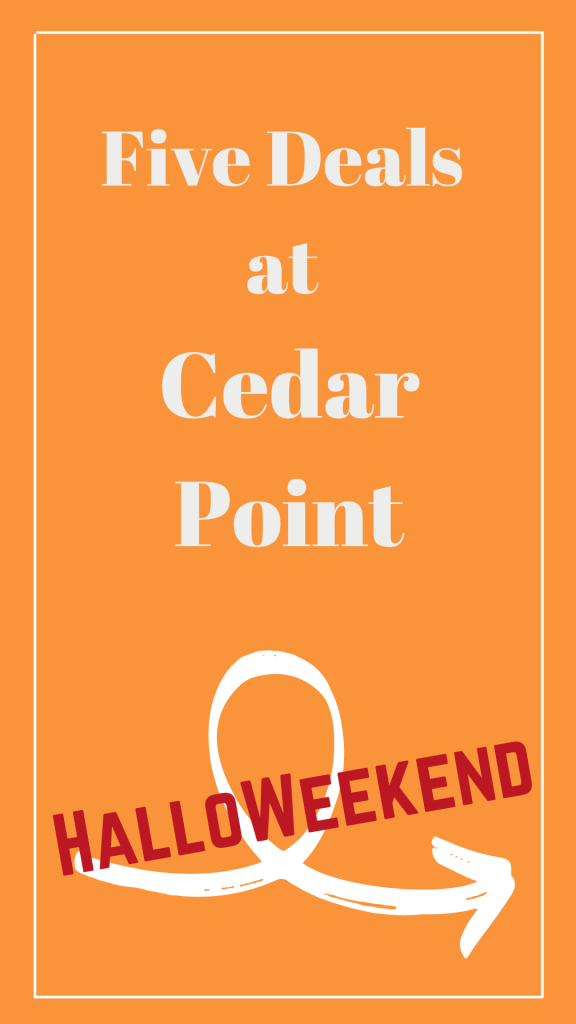 Cedar point holds so many great deals for fun memories with family. We absolutely love going to the HalloWeekends each year. The haunted houses, exhilarating rides that are seen miles away, and memorable events such as trick or treating make my children squeal when they see we are approaching the park.
No where else holds so much fun in one place for us. Cedar Point is surrounded by good restaurants, hotels, and other attractions also. In addition to creating our family memories at this fantastic park, we choose to stay at Hotel Breakers. This hotel is decorated so cute with memories of what Cedar Point held many, many years' ago. The historic landmark pictures of other families in the past visiting and to see how they dressed, or the fun they had creates an ambiance.
Cedar Point was first established in 1870. Swimsuits, rides and fun were very different back then, than they are now. That is why staying in Hotel Breakers is our favorite spot while at Cedar Point. Stay with me while I re-tell some other reasons of why we like Cedar Point Amusement Park.
All You Can Eat Great Deal at Cedar Point
Consequently, this year we decided to try a food buffet. The kids had asked so many times to try this buffet, and now that they are older we felt it would work. This was hands down the best dinner we have ever had. Everything included was perfect. The monsters, the food, decorations and overall atmosphere was a great deal.
We felt this was the best meal buffet we have ever attended, and such a great deal for a dinner option at Cedar Point. The monsters that walked around were so interactive, and stayed in character throughout the night. One teased my son, and just had us rolling on the ground laughing. At the end we were able to get a group picture with our kids and all of the monsters in the front of the room.
Food variety was good, and seasonal. Dessert is always delicious, but to top off the fall desserts was apple cider. Who doesn't love apple cider? It just screams Halloween. Everything was hot, tasty and there was plenty of it for second and third helpings.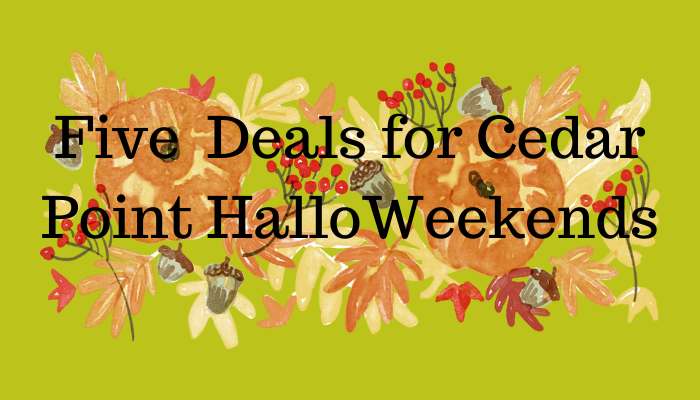 Tricks and Treats Tasting Cards
These cards are perfect for those who want to try some new dishes. The variety is good, the price is good, and for families it is a good deal at Cedar Point. Something for everyone to try, and all tastes are covered. Buying the card to try these fun treats is a great deal at Cedar Point.
Tricks and Treats tasting cards add a variety of different foods while enjoying the day. Our family loves to try new desserts, appetizers or recipes and this was a welcome treat. The tasting cards are a definite delicious addition to the attractions.
Haunted Houses and Hikes
Another great deal at Cedar Point is the haunted houses. Every year that we go to the amusement park, the haunted houses are first on the list. As soon as the sun goes down they are ready to head into scary mode. I'm not a big fan of being scared, so my youngest son and I head back to the hotel for some hot cocoa or some pool time.
The haunted houses hold so much appeal that the lines are hours long. People waiting in lines to be scared by the monsters return every year for the same overwhelmed feeling of fright. Monsters, mayhem and madness await for those who dare head into these haunted areas. Ghouls and ghosts decorate Cedar Point to get kids and families ready for the change into the haunting times.
For children who really want to keep riding the rides and having fun at the amusement parks a boo necklace is available for purchase. These necklaces are great because when one of the monsters see the necklace they know not to pose any surprise visit on that child. Again, for some of the best haunted houses that will hold tales the entire way home, try Cedar Point HalloWeekends.
Little Monsters Costume Contest
Any child 12 and under can participate in this fun costume contest. Only children under 12 are allowed to wear a mask in the park. This is for safety reasons. Kids are welcomed to dress up as their favorite character, superhero, or villain.
If they do not have a costume, The costume council in celebration plaza will be overjoyed to create a one of a kind halloween look. So, plan ahead for next year and set the calendar to enjoy a weekend at Cedar Point. Details are available on their website.
SnoopyLand at Cedar Point
SnoopyLand is great. My kids love to go to snoopy land. They can't ride all of the rides anymore because they have grown. But, they do still enjoy the shows and some of the rides they haven't outgrown. Snoopy land is great for little kids under 12. The Woodstock rollercoaster is a must try. Any age is welcome to ride the rollercoaster.
When we arrive at the park, the first place we head to after dinner is Snoopy Land. There are rides to keep kids happy for hours.
For more posts on frugal homeschool, frugal living, frugal suburban homesteading, and frugal homemaking sign up for my newsletter.