Our family vacation has always been important to me. Even though we live as a frugal home, saving for a vacation once. Enjoying everyone together is a luxury now, because as they get older their own lives begin.
As much as I hope to be a part of their future lives, that is why we will be taking a vacation this year. In addition to other reasons listed, training family to be together is a priority. Even if we do not see each other more than once a year, creating the habit of meeting up for a yearly vacation and rest brings home that point.
Growing up, most of my favorite memories are of our yearly family vacation. So, even though we have a frugal home, and strive to live beneath our means, implementing a vacation is like saving for retirement. None of us know what the future holds, and money doesn't hold a family together.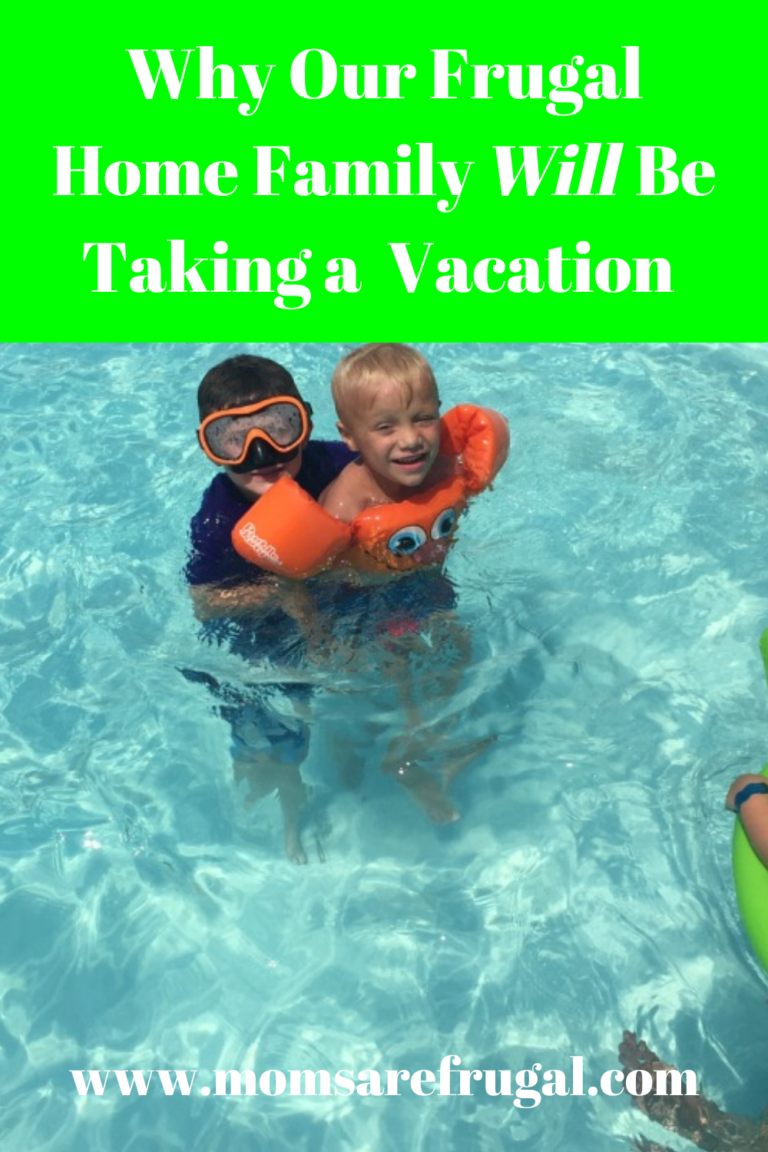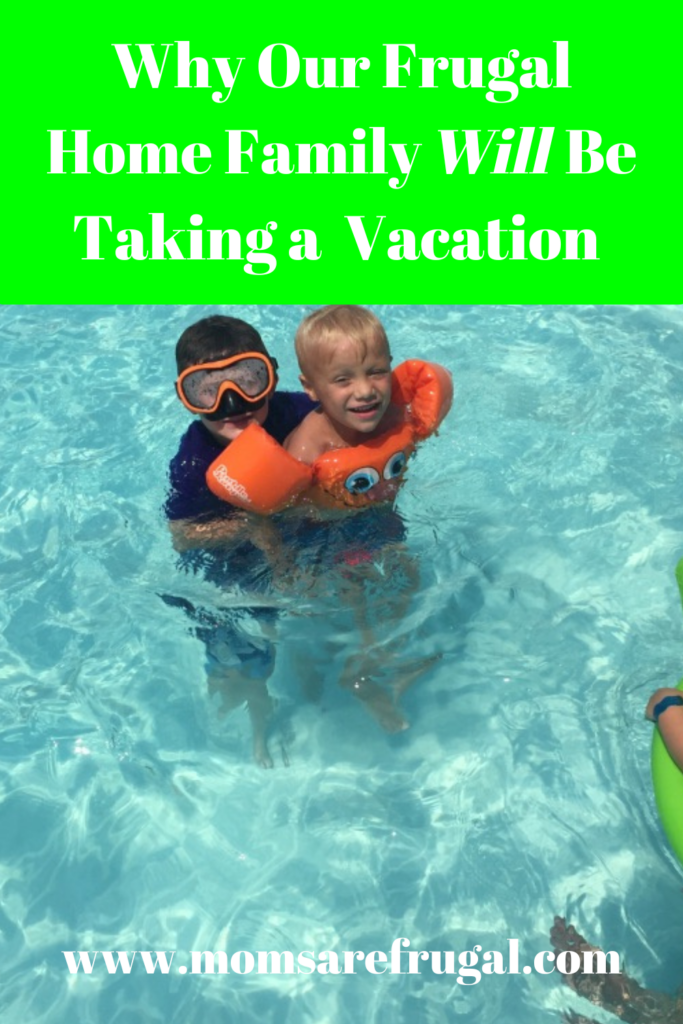 Save a Certain Amount Each Month
I use the Dave Ramsey method for saving, which is envelopes. Most of what I am able to accomplish financially comes from this method. Likewise, I also figure into my budget how much I will need each month, to save.
First, I use the bill from the previous year to figure hotel costs. Yes, there are cheaper ways to save on overnights, but this works for us. Second, I total up food expenses for the week for our frugal home family. I add that to my vacation budget.
Third, I look up entertainment and fun things to do like visit a zoo or some special event. Finally, I add in gas and then make that adjustment the following year according to current gas prices.
Yearly Vacation Fund
In addition to setting up a budgeted amount each month, any large sums we get goes into my fund. I keep an envelope marked Vacation Fund. I add in any "extra' money from thi ngs we sell or do into this envelope.
Frugal Home Purchase Adjustments
Finally, I save money in area's at home, from the budget. Each month I look for ways to cut back in groceries, entertainment, and frivolous spending. Recently, I have cut back on my Amazon purchases and only use them when absolutely necessary.
Another area that I try to save in is my personal spending, so I may push a hair appointment back a few weeks longer, or skip buying something that I may not need at a store. There are many ways to save on the budget.
Subscribe to my newsletter for more ways to save and live a frugal life!