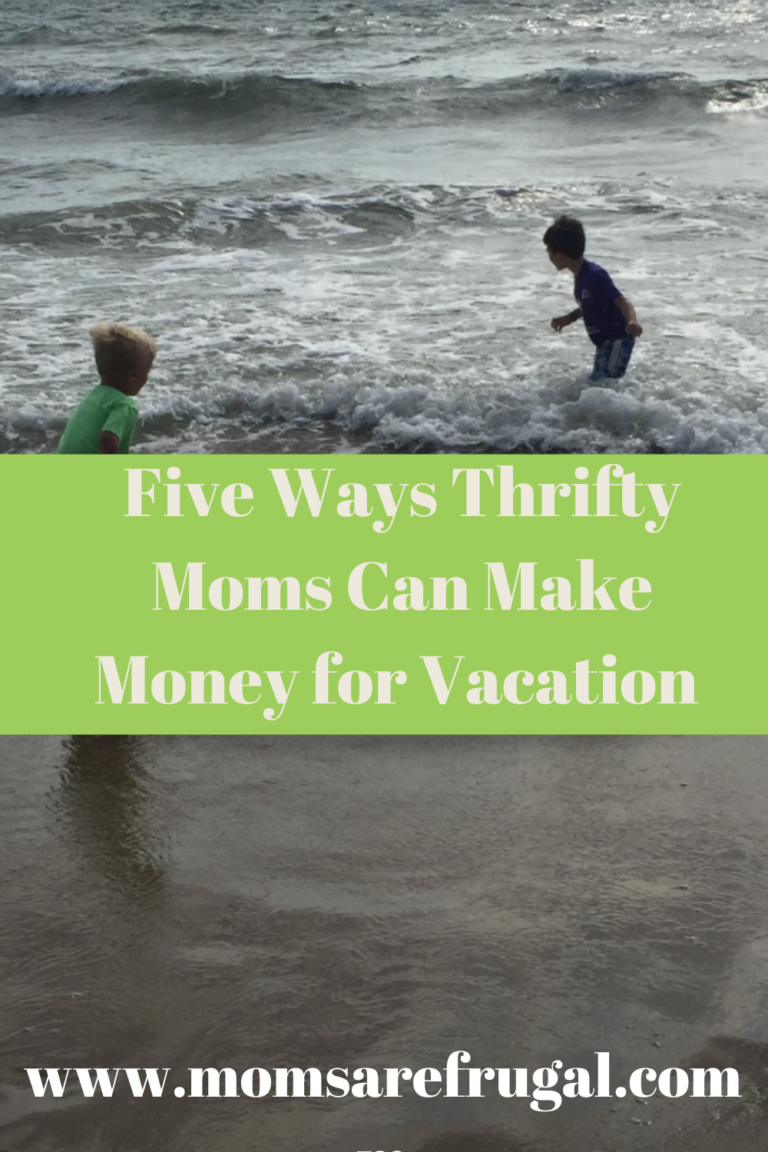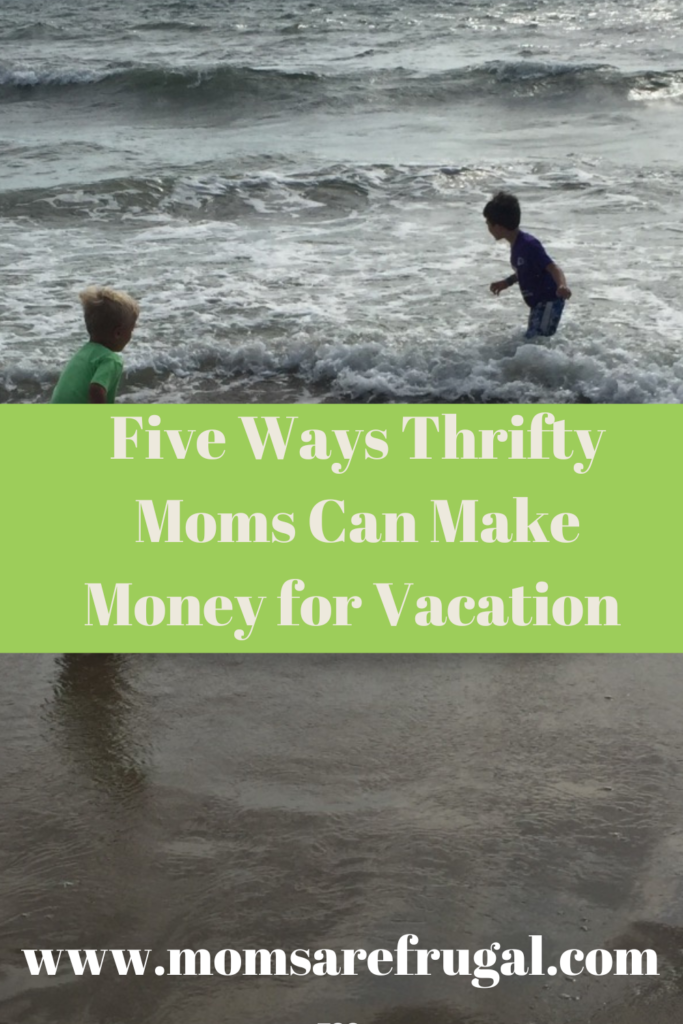 Making some extra money for summer comes naturally for frugal moms. As we declutter our homes, there are ways to make money with excess. Extra income never hurts anyone. Frugal moms are already busy with budgeting, saving and finding ways to have fun on a dime without expense. 
Garage Sales
There are some very easy ways for frugal moms to bring in additional income without a lot of time and effort. Following some of these steps can be a one time deal, or ongoing. Either way, the expenses are low if the desire is high. 
First, If you do like garage sales this is one way to make some money. My advice is to mark your items at least several cents higher than you want to sell them. Stores mark their prices up so that they will still make something when they have to put the item on clearance. So, if stores do a markup I would advise to take the time you set up the garage sale and markup. Garage sale hunters are known to look for bargains.
Second: don't sell whole boxes of items. Break everything down individually to mark the most profit.
.
Sell Your Goods at an Auction
I recently called an auction house in our town. Packed up everything that I wanted to sell in the garage sale, and then some antiques that I had accumulated. In total, I had about 6 large boxes of goods to sell. The man told me that they would separate my items into collectibles and common goods. He told me to even bring my baby items that I wanted to sell.
Putting together the items for auction is the hardest part, and then transporting the items to the auction. Collection the commissions from my auction items was rewarding. I could definitely see how some people make this their living.
The man assured me that everything goes even if they sell it by the box. Which I would assume would be the less desirable items.
I really like the fact that I don't have to stand in the heat at a garage sale and they still send me a check when the auction is over or I can go pick it up. The cash is not instant like a garage sale, it runs about 2 weeks behind, but that will be right in time for our vacation!
Set up a Booth at a Flea Market
If you have a lot of items try a booth.  The prices are usually reasonable, and they let you have it for a day.  Our prices in this area are $12.00 for the day.  It attracts alot of people, and usually everything is sold.  But, I still mark my prices .50 cents higher. I have found indoor and outdoor markets to be reasonable.
Flea markets are always high traffic areas on the weekends.
Rent an Antique Booth
If you have alot of antiques or this is something that interests you then call an antique shop and see how much booth rent is for the month. Then ask them how long you sign a contract for and what percentage you get to keep. The easy part of this is you don't have to be present to make money. The antiques are put on display. The only drawback to this is you will need an interest in antiques.
Top Frugal Mom Avenue
Look in the Paper for People who Have Ads Requesting Items For Sale
In our local paper there will be small ads from local individuals who are collecting a specific item. Look up the item on Ebay, call them to see if they are willing to purchase the item. Then apply your markup for what you paid for it on Ebay. It is a creative way to make money. I call it a game of "finders' keepers'" because I find it for them and they keep it. Also, look around your home for items you don't use that you may have inherited. or been given. If they are sitting in a box consider advertising them for sale in a local paper.
Most of what we have made money off of this summer in these area's have come from our "excess and clutter". Instead of giving it away, we have found various resale avenues. These avenues and others have proven to be profitable this summer. So, if you are looking to bring in a few extra dollars, sell what you don't need! Don't succumb to the chaos of clutter anymore.
For more posts on frugal living, homesteading, homemaking, and homeschooling subscribe to my newsletter!