15 years ago I started my oldest son in piano lessons on a shoestring budget. At the time I was a stay at home mom (also homeschool mom) and my husband was working two jobs. We did not have a lot of money. During the first housing crash of 2008 my husband was in the new home building business and there was a period of time where he did not have work.
During those treacherous, uneasy times is where I learned to obtain what I needed at a price that we could afford. Here are some of the ways I made piano lessons happen on a shoestring budget.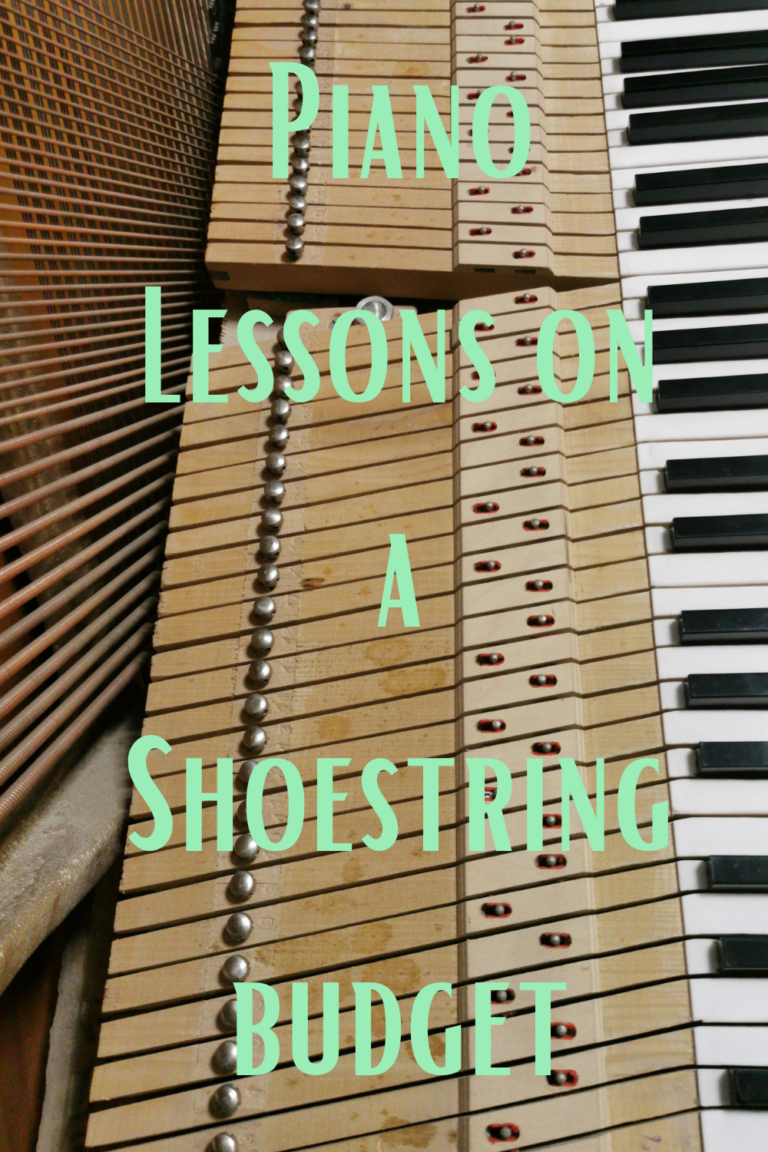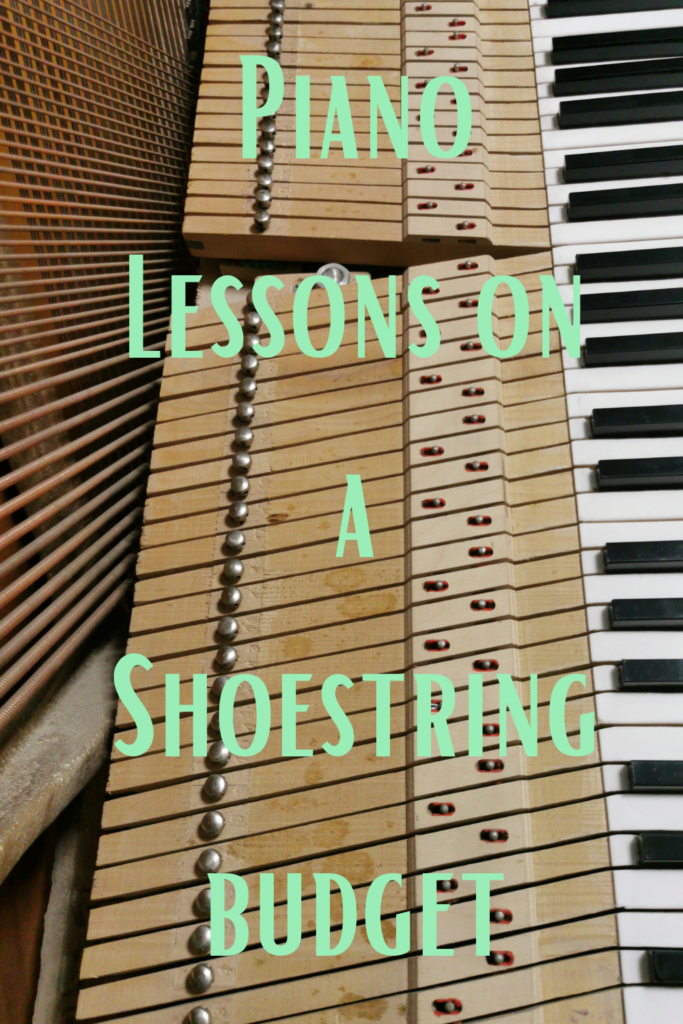 Piano Lessons for Families
My first tip is to get siblings involved. Piano lessons are great for so many reasons. Memory in improved, visual memory definitely gets better. Memorization is a big part of piano and note recognition. In addition to memory, focus gets better. Working on a music piece can take hours of practice. Depending on how well you want to do in the music world. I have all of my boys' learn piano because it teaches them how to practice with diligence. When I was looking around for piano lessons I asked the teachers if they give a sibling discount.
Pay in Cash for Lessons
Next, as I am looking around at the teacher options for those frugal families on a shoestring budget there are a list of questions that I ask. One of the questions is a discount if I pay in cash. There are many reasons why a music teacher would want their students to pay in cash. Paying in cash saves them a trip to the bank, and there are no worries on money not being there when cashed. 
Some teachers will give a discount when paying in cash. To reiterate, first I ask if there is a sibling discount, then I ask for a cash discount if they say not to the sibling discount.  Letting the teacher know in advance we are going to be regulars who pay in cash for multiple kids may open doors. I know when I was self employed I did give discounts if they paid in cash for the month.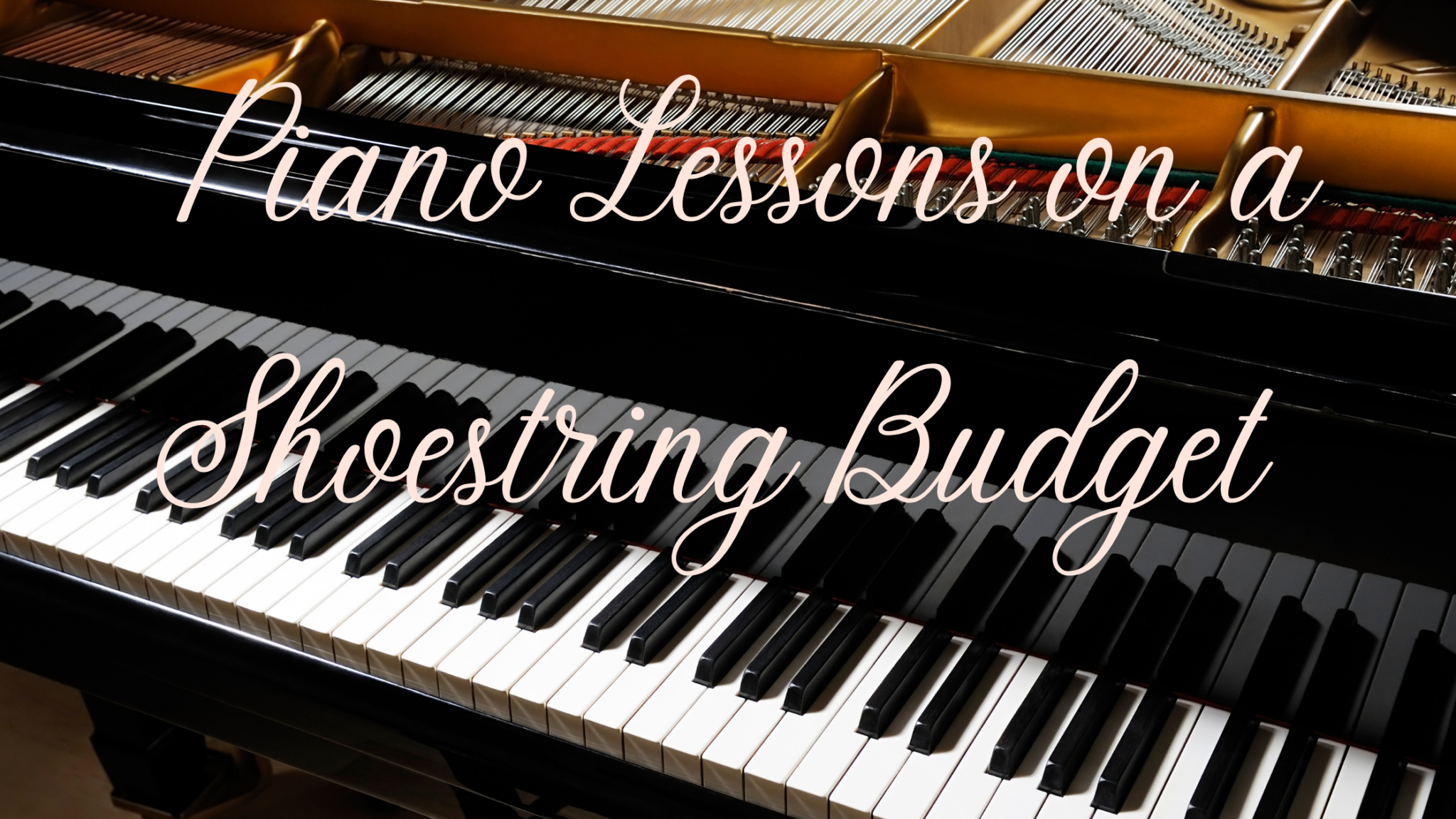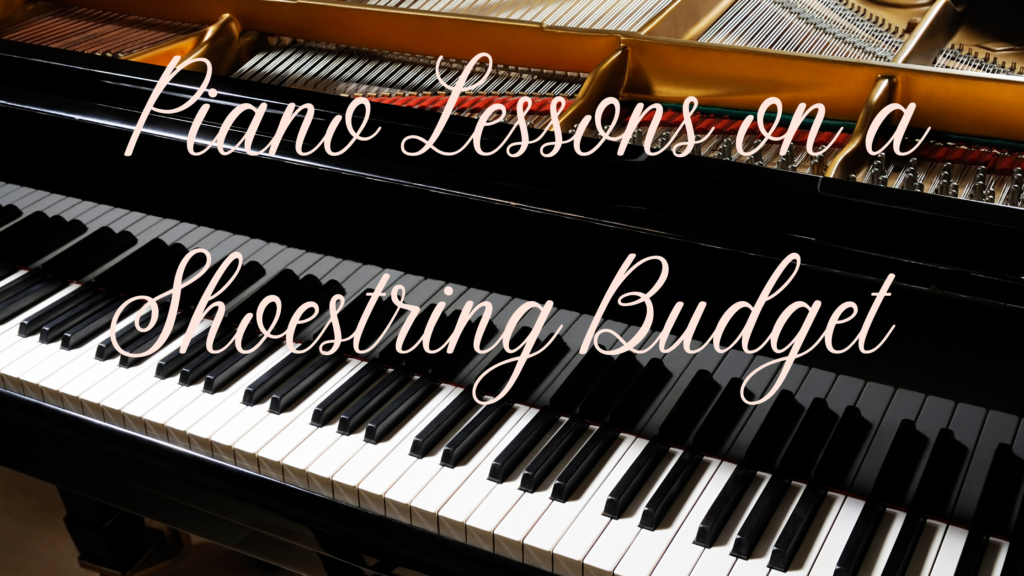 Discounted rate for monthly payments vs. Weekly Payments
Therefore, if they say no to the cash payments I go ahead and ask for the next way to receive a discount. Sometimes music teachers will give a discount for monthly payments, quarterly payments or another arrangement because then it is guaranteed.
Asking never hurts and even if they give you five dollars off per student it is still a discount. All they can say is no. Then, if they do, I may take my money elsewhere to see if another teacher would give a discount. Paying more is not an option. Somewhere in the city you live in, a music teacher is giving lessons and a sibling discount, cash discount or whatever.
Self Employed Piano Teacher
Before starting to look for piano lessons determine travel distance, time involved and what goals you want from the lessons. Piano students all have a different goal, and even if you are looking for lessons to take yourself, have a goal in mind. The reason that I say to create a goal for piano lessons because it will help you find the right teacher. Some teachers do contests, recitals and more. Some teachers just teach music. 
Creating a list before starting the process is going to do wonders in the research process. Undoubtedly a list will guide the process to the right teacher more smoothly. Therefore, after you have determined what is desired from piano lessons, a distance goal and the list, then it is time to decide to go to a studio or independent teacher. For me, my goals are different with my kids, so we go to an independent teacher that challenges them. She does give us a family discount and my children have been taking from here for several years.
Learning music is a non-negotiable for ur family. I want to give my children all of the opportunities that are available in life. Taking music lessons gives them at the very least a great hobby or a future side hustle.
For more ideas on frugal home life, frugal homeschooling, homemaking and life on a suburban homestead sign up for my newsletter! You can find me on Instagram @momsarefrugal.