Suburban homestead chicken coops are like homes. They can be designed for the owner. Chicken coops can be made out of wood, wire, old sheds, big or small, fancy or minimal. The size depends on how many chickens will be in the coop, and the design depends on what predator needs to be kept out.
We have had our chickens for almost eight years, and started out with no knowledge. One of our old shed's in the backyard was converted into a suburban homestead chicken coop. After a mink attack and several mice invasions we changed.
The old shed was not working anymore. The chickens were safely locked in at night, but what we came to learn was all of the faulty boards underneath. Minks, raccoons, and opossums were able to crawl in between the floorboards.
After this discovery the shed was torn down and a kit was purchased. First, narrowing down which kit to purchase was important.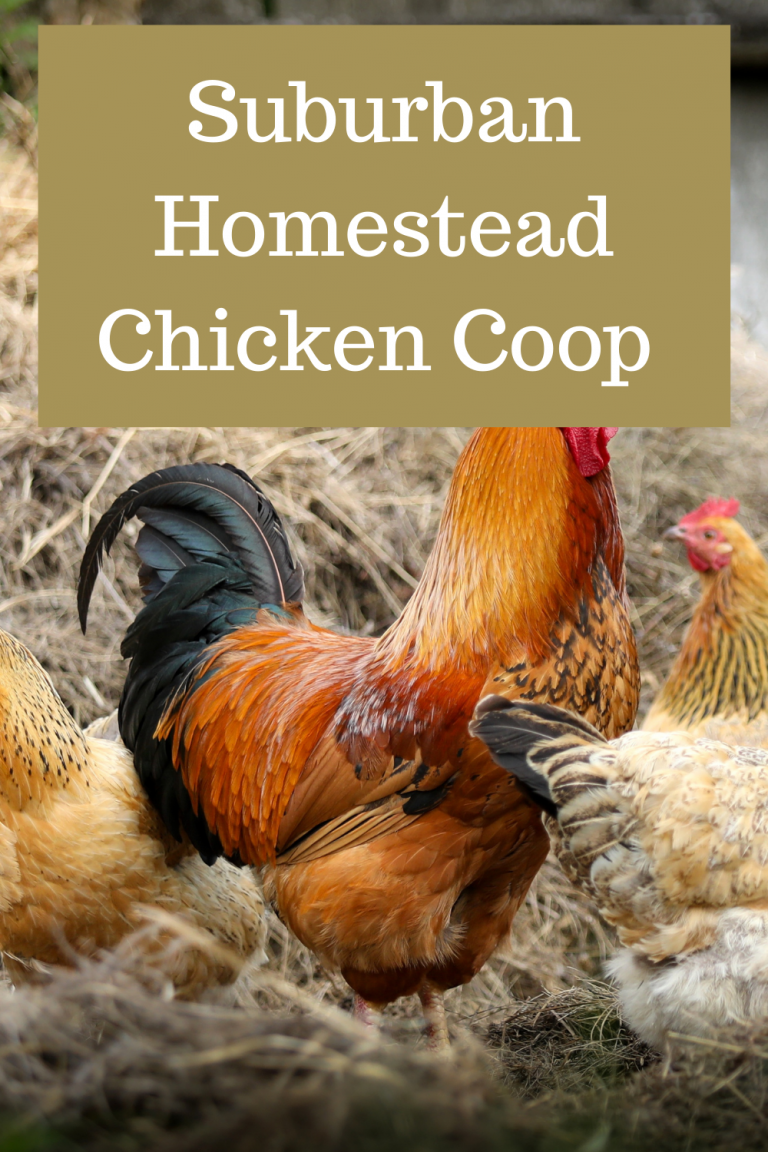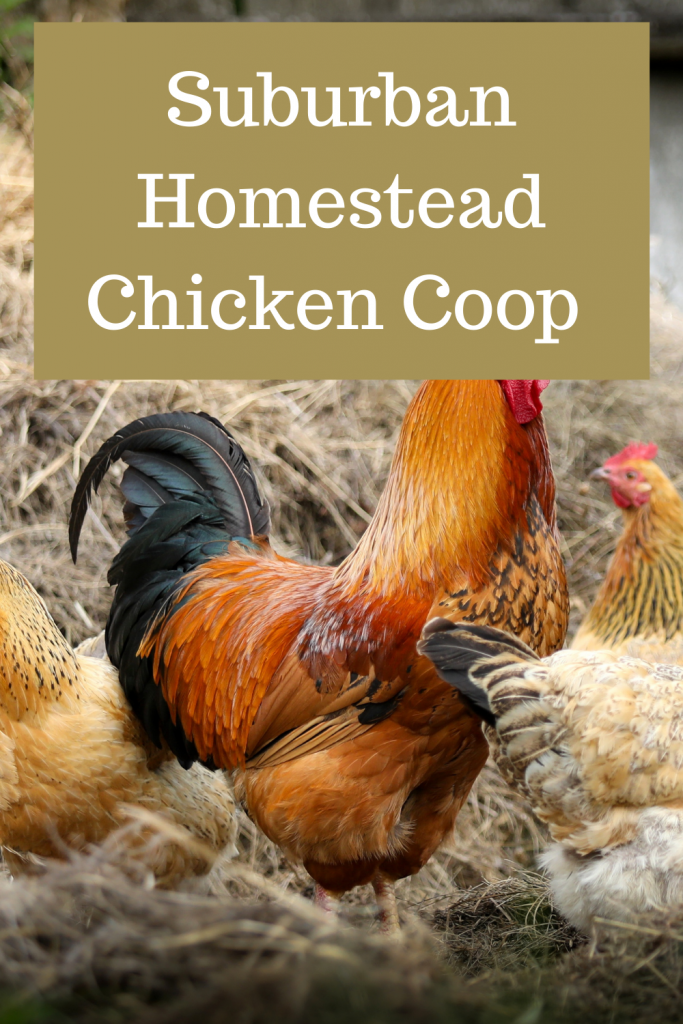 Efficient Chicken Coop Safety Precautions
Over the years we have had several attacks on our chickens. Each time we went back to the drawing board. Fixing what we thought would keep them safe. A few months later we had another attack.
The attacks continued to happen until we devised a chicken coup plan ourselves. We put together 5 different ways to keep the chickens safe. Next, we sketched out the coop on paper. After that, my husband went to work on the coop.
The final result was a chicken coop safe from predators. Since we built the coop, it has served the purpose and no fatal chicken attacks have happened.
Efficient Chicken Coop Materials
My husband and I researched chicken coup kits. We decided on a basic kit with a few tweaks. The number one goal was to protect against all predators, so we laid down a fenced flooring. Using the smallest chicken wire and most durable we placed this on the ground and pulled it out farther than the kit. Our idea was to wrap the bottom floor of fencing around the kit to make sure nothing could dig through.
After building the floor and kit, we bought a nesting box and added a latch to the top so nothing could sneak in. Several attacks have occurred to our chickens from dogs to minks. Building a coup that would prevent attacks from all sizes of animals was a major part of our design. Adding latches and double fencing in certain vulnerable areas proved to be successful so far.
Taking the time to look at places for possible attacks have given us a successful, safe coup for our chickens. Suburban homestead chicken farmers have to defend against predators.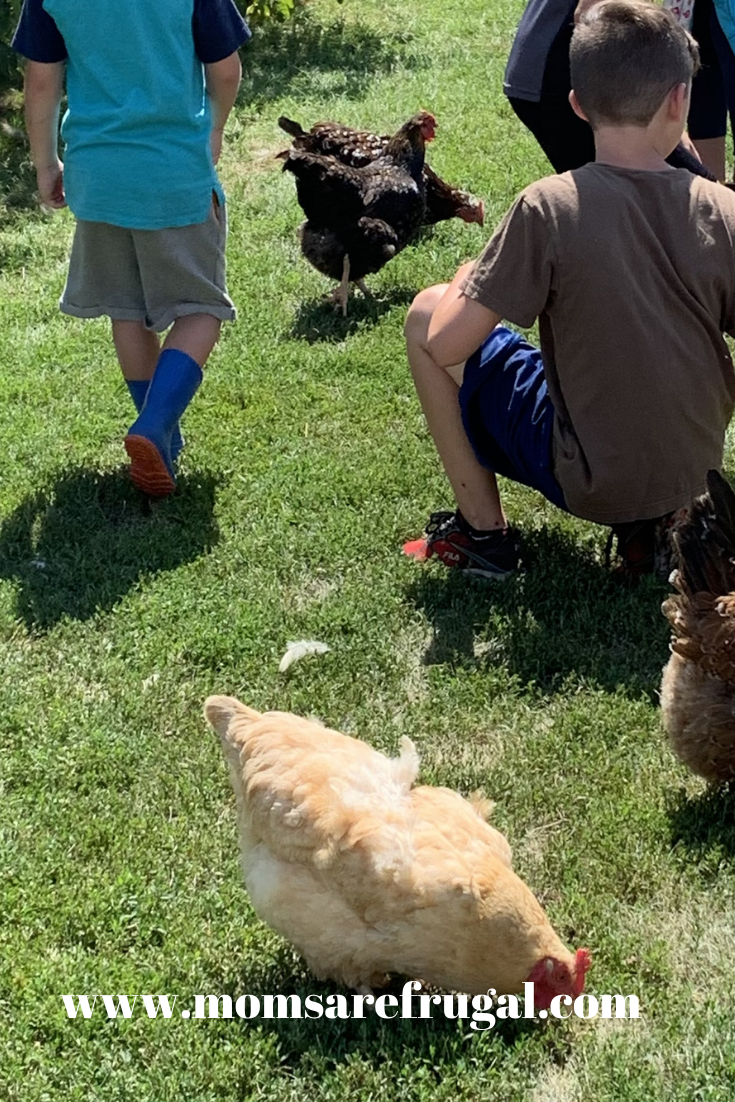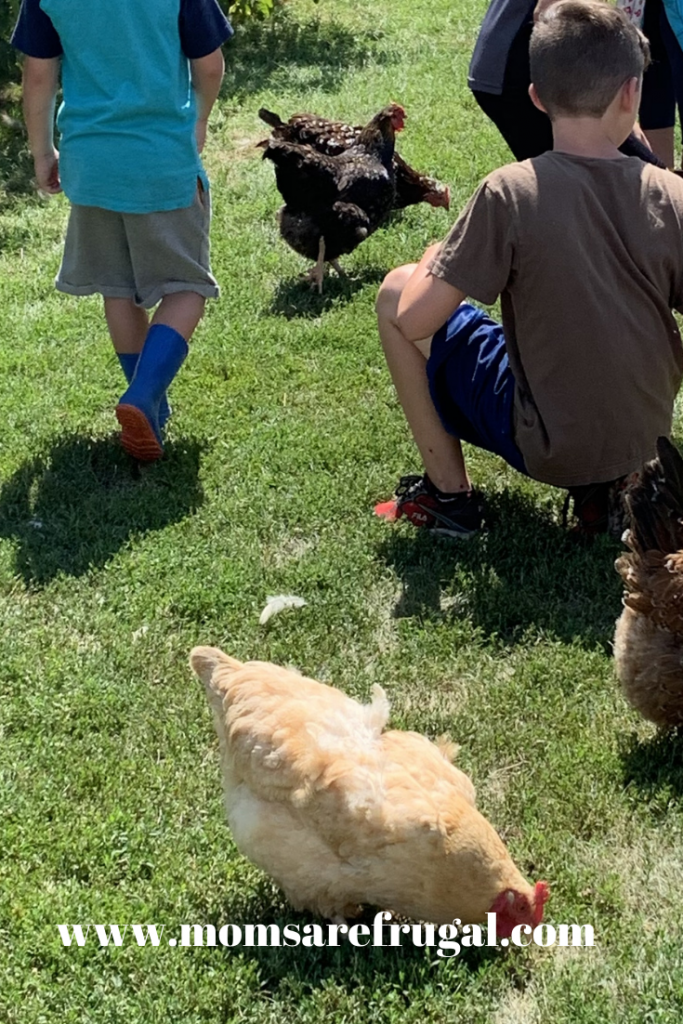 Suburban Chicken Coop Size
The size of a chicken coop depends on how many chickens will live in the coop. In the suburbs the number of chickens to keep depends on yard size. We have just enough chickens, but not a full coop.
As chickens come and go, we keep the same number. Too many chickens can create adverse effects on laying eggs. If a chicken feels cramped or does not have enough space they will not lay eggs.
Our family uses eggs daily, so we do not overcrowd our chickens.
Thinking about chickens? Send me your questions or comments. Follow me on Instagram at Momsarefrugal.