Our family of five live in the suburbs. Since we own chickens, ducks, a rabbit, two dogs and two cats, grow a garden every year, utilize rain barrels, grow our own fruits and herbs we like to call it a suburban homestead. Our apples trees are young, but growing and the pear tree finally produced a few pears this year, but every year we try something else to make us more self sufficient in the suburbs.
Usually, this time of year we are knee deep in canning, making apple pies and prepping for winter. But, this year our garden did not do so well. We did get some squash, tomatoes, corn and green beans. Our lettuce grew and onions, but due to the 45 day drought our garden is still working on the cabbage and carrots. Most of my new herbs, and vine plants were destroyed.
That is one of the reasons that I incorporate a long term food pantry. In case of a bad year of garden crops, power outages, where I can't cook in the oven, or any other emergency.
Below I have listed some of top ten food items because they are affordable, filling and healthy.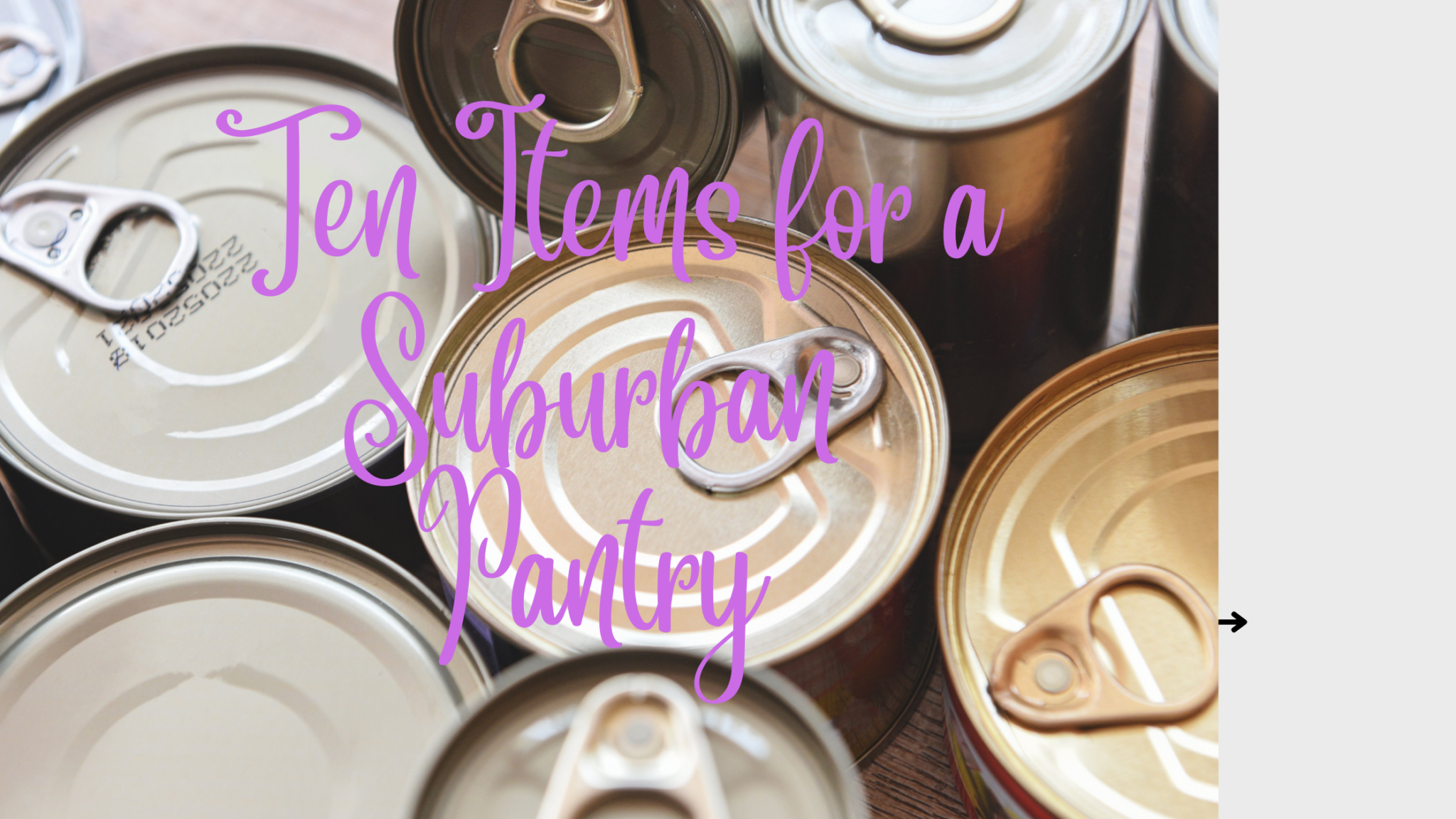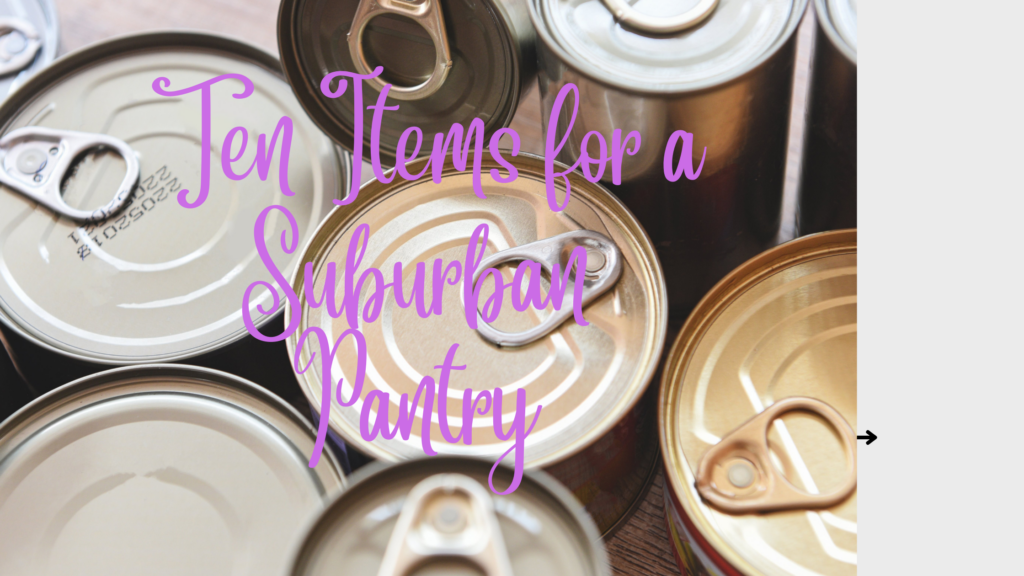 Canned Foods for a Suburban Homestead
Tuna is something that you will always find on my shelves. If cooked with the right dish it is tasty. In addition to being affordable, versatile in many dishes I like the health benefits of tuna. One of the best health benefits is that it lowers heart disease.
Canned chicken is another good canned meat that I like to keep on my shelves. Cooking chicken on busy days is impossible, but I can make a salad, add some chicken on it, with some cucumbers and everyone is happy. Salad always tastes better with chicken and it covers the protein for the meal.
Around the time of flu season I buy chicken noodle soup by the case. So, if the flu hits our home we have some available, because no one is going to feel like going to the store. Before my kids were old enough to talk I have always fed them chicken noodle soup because it is soothing for a cold or aches and pains.
Dried Fruits and Nuts
Craisins are good for a suburban homestead pantry because they are healthy and sustainable. They are tasty and give enough good vitamins that they could be added for an emergency food pantry items,. We add them to our trail mix, cookies, oatmeal and salad.
Raisins are great for iron. I especially love to use them with oatmeal and brown sugar in the winter.
Dried fruits and trail mix are also a great addition to the pantry. Healthy snacks that are filling are definitely staples in my pantry. In case of power outage where I can't use the stove it's easy to go find something good in the pantry. Dried fruits do not have to be cooked to be eaten, and can also be taken easily on the road.
Pasta's
Rotini or Penne are good with just tomato sauce or olive oil with some basil or oregano. This is a quick simple meal for a suburban homestead family.
Elbow macaroni is also good to keep in a pantry. This pasta also stores well. Added to chili or used for macaroni and cheese feeds a hungry family.
Finally, for another win is spaghetti. Spaghetti is a versatile pasta that can go well with tomato sauce, meat sauce, add into chili, or used in a macaroni salad. Plan pantry items that have more than one use and a longer shelf life.
Bonus Item for Pantry
Ramen Noodles are great for a long term storage plan. Save a couple of boxes for an emergency. They are filling, easy to make and keep well for long periods of time.
For more ways to save on homeschooling, homemaking, living a frugal life on a suburban homestead sign up for my newsletter!