Building a long term pantry is something to be done over a long period of time. Suburban homestead pantries that are meant for emergency situations or preparedness are built a little each week. Here are some mistakes to avoid when beginning to build your pantry.
Keep a Variety of Storage
Dehydrated food, packaged food, frozen food, freeze dried food are all ways that food storage is built. I don't personally dehydrate or freeze dry my food. We won't eat it. That would be a total waste of time, effort and money.
I do however, grow my own garden, can and freeze food from my garden, and buy long term foods from the store. The first mistake to avoid is taking other peoples ' eating habits for your own. Maybe they like freeze dried food. My kids would not touch it with a ten foot pole. So, I am going to stock up on what my family will eat. That is who I am storing and prepping for anyway.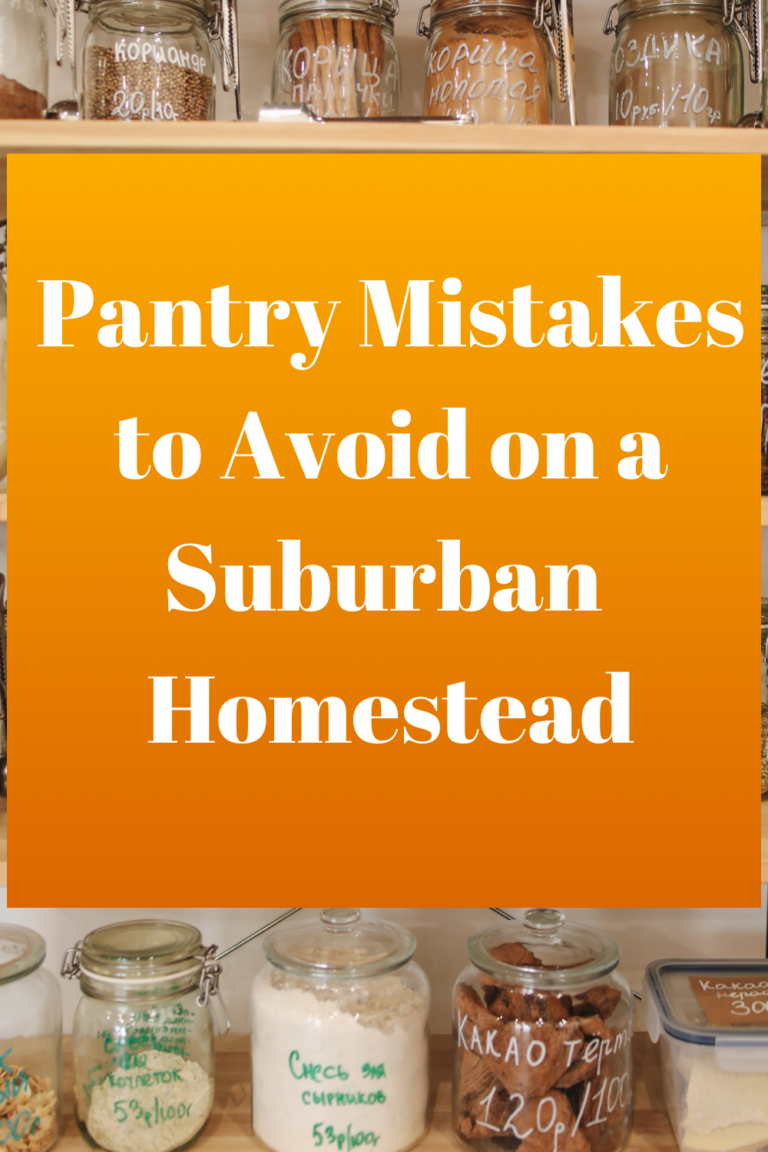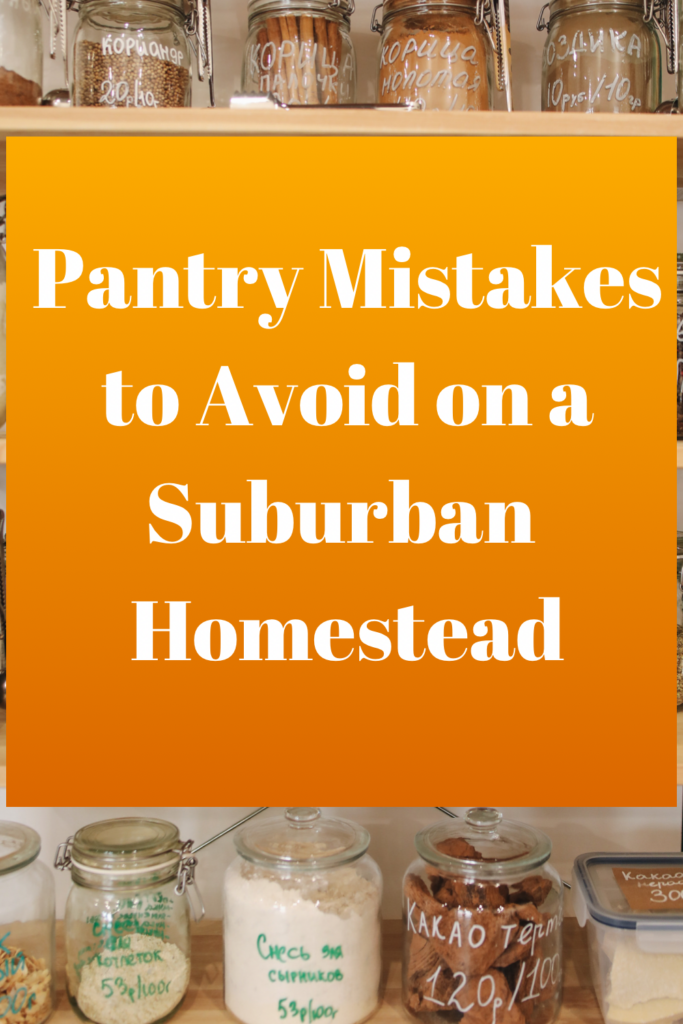 Don't Buy What Your Family Will Not Eat
As I stated above, I prep mostly for my family. If they will not eat it, then I am not going to waste money. There are some items that we will be more adamant about them trying, but for the most part I am not stocking up on tons of freeze dried food.
What we are stocking up on are soups, granola bars, rice, mac and cheese, and cereals. Those are items that keep well on the shelf, are easily rotateable because we eat them and are nutritious.
The most important part of prepping a suburban homestead pantry is being in sync and not wasting money.
Avoid Random Boxes and Shelves in Your Pantry
Label all of the foods you buy with an expiration date. Keep them in sections like the grocery store. A well organized storage system is helpful. In addition to a well organized pantry being helpful, it is also less stressful. If done right, keeping it stocked is the only part that is upkeep.
Create some kind of inventory system, so that each time you visit the store a shelf gets restocked. Therefore, not everything has to be bought at once with a large bill, but a steady growth of food.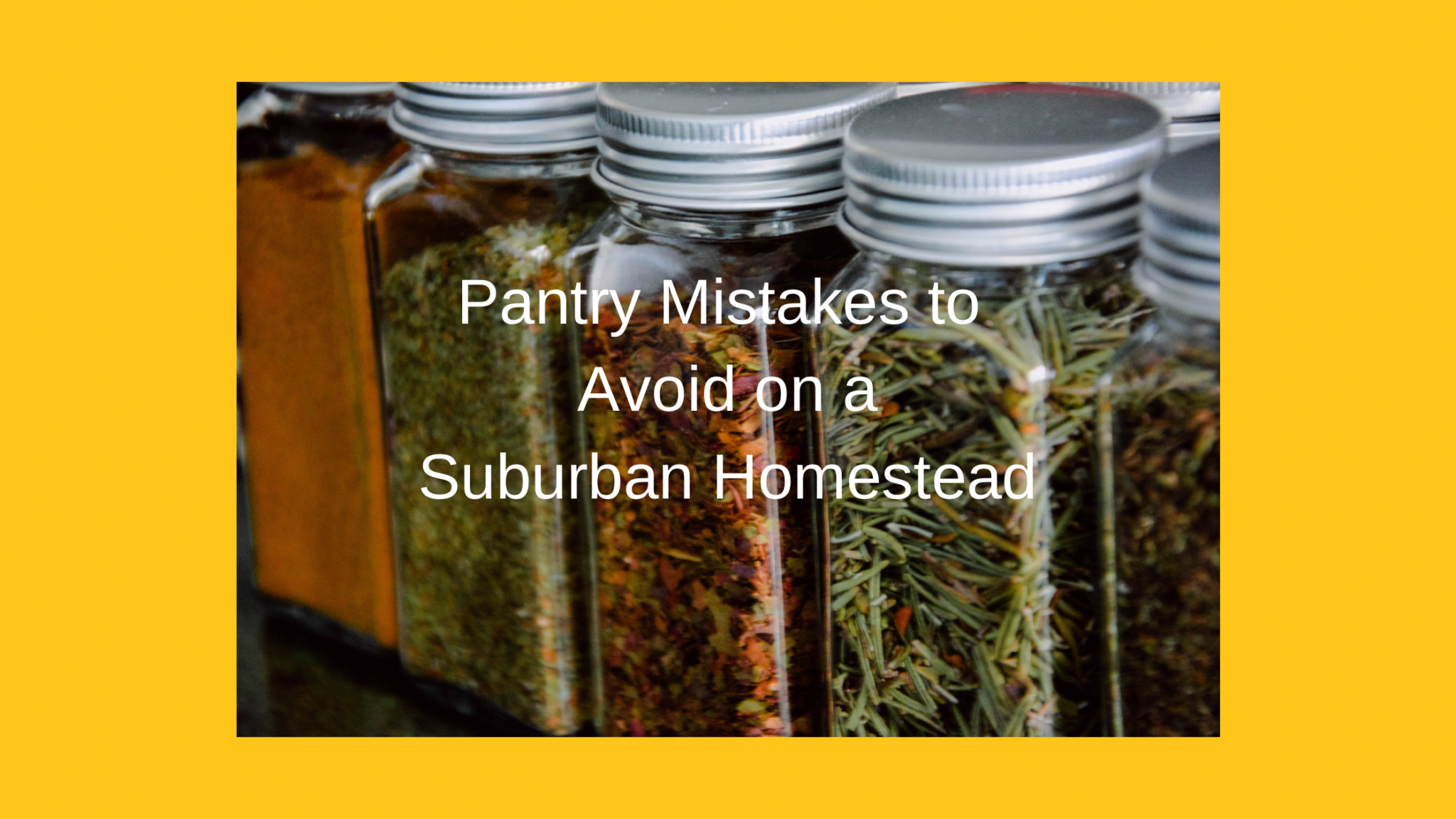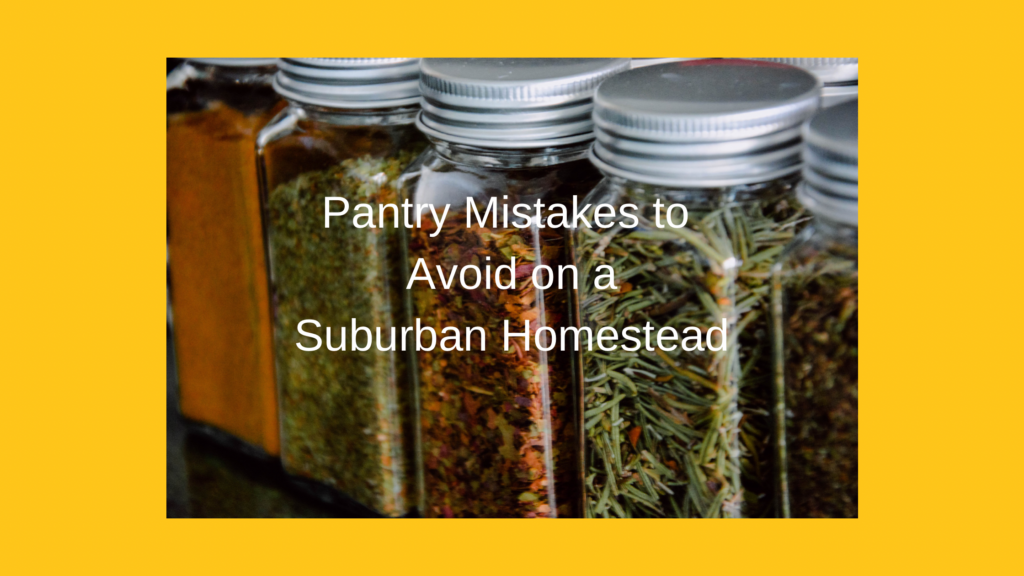 Incorporate Garden Food into the Suburban Homestead Pantry
Each spring as you are planning the garden and ordering seeds, think about what your family will eat the most of, and also if it will be used for winter. I try to keep a balance of food that we will eat in the summer such as lettuce, squash, zucchini and cabbage. Next, I try to plant food I will can or freeze for winter.
Butternut squash, pumpkins, cucumbers, tomatoes, green beans and corn. A lot of the winter selection is frozen or canned, but the pumpkins and squash save well in our as the. I can admit that since I have decided to keep a long term pantry, when we have droughts or food shortages it doesn't make me panic. Being prepared allows for a peaceful state of mind.
Have you started to prep? If so, describe your pantry in the comments.
For more help on frugal living, homeschooling on a dime, and suburban homestead life join my newsletter.