Every suburban homestead should have a full pantry of items they can use for cooking in the case of an emergency. Whether it is shopping sales, buying case lots, or bulk food shopping at Sam's preparedness is a good idea.
For year's we have been blessed with the opportunity to go buy what we need, when we need it. Our food shelves are not as full as they used to be, so having a fully stocked pantry is security.
Furthermore, if you are interested in what a case lot sale is, please read on.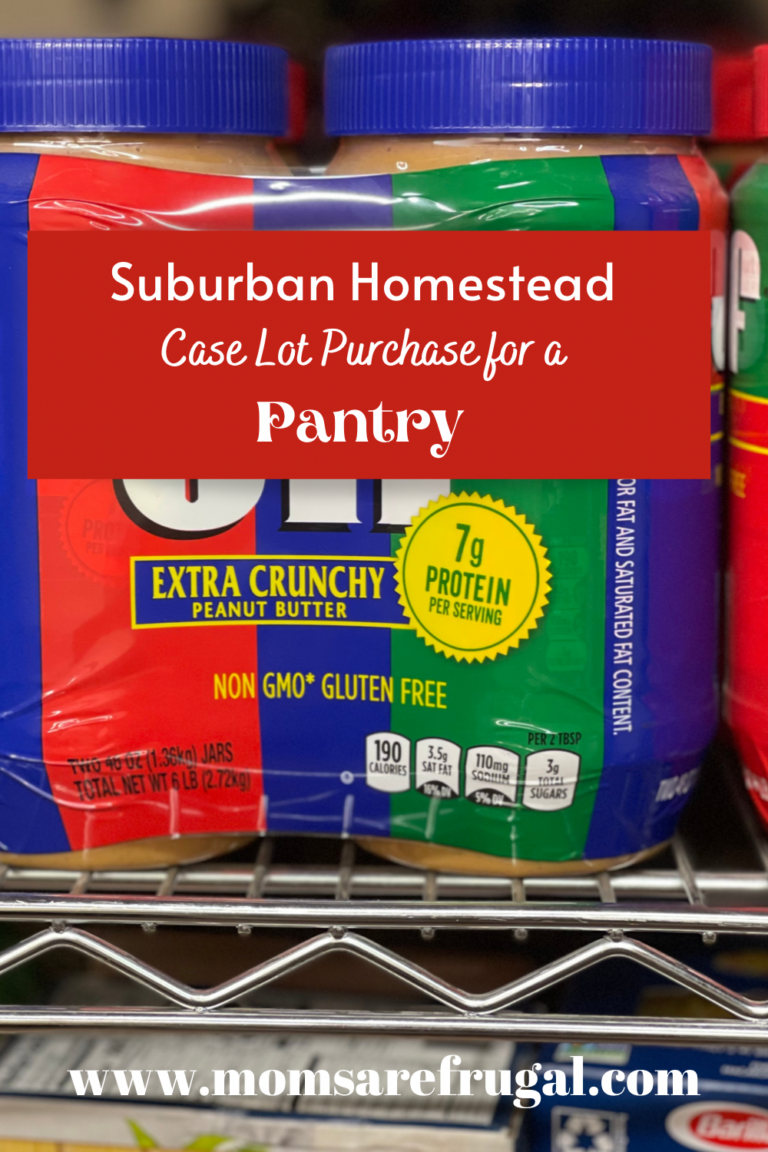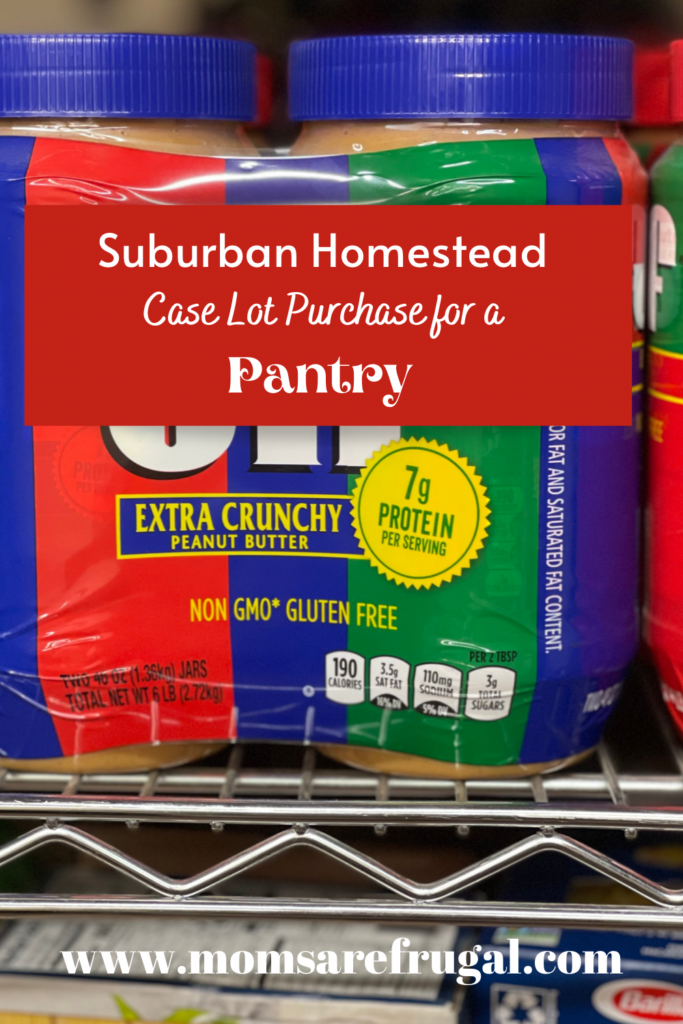 How to Find a Case Lot Sale
Before now, I had no idea of what a case lot sale is or how to find one. Since then, it has been my mission to see and understand how to go about finding one.
First, a case lot sale has a short availability. They do not last for long periods of time. Each store determines how long the sale will last.
Second, suburban homesteaders have to be good at getting information. Case lot sales are not always advertised. Knowing how to gain good information is important.
Third, a good sale is a discount between 15-25% off. Less than that is not worth the trip. Some stores offer a 5 % discount, but that can be gained with a regular store sale and multiple purchases.
Tips for Purchasing a Case Lot for a Suburban Homestead
Do the math first. If the case lot is not a savings, then stick with another plan. Before any sale, add up the cost. Blindly purchasing to fill a shelf is not saving, but hurting. That money could be used for another sale to get more food. Logical purchases are good purchases.
I have shopped at Sam's club for year's. The prices have risen in the past year, but it is still more cost efficient for me to drive and buy all of my groceries there for the month. Sam's doesn't offer care lot purchases for a discount in my area.
Wal Mart does occasionally offer case lot discounts, but the savings doesn't beat my bulk savings at Sam's. I purchase case lot's in addition to my regular grocery trip. My case lot purchases go into my long term food storage budget and plan.
In conclusion, buy what you will eat. 2 cases of spaghetti sauce that will never be eaten is wasteful. My best money saving tip is to always like the food you purchase.
Grocery Budget vs. The Case Lot Purchase
The best way to add a case lot into the grocery budget is to make it an additional cost. Create an envelope labeled " long term pantry" . Each month start adding money into that area.
If there is a sense of urgency, find some extra income avenues to earn more money. If a part time job is needed right now to help with food prep and building your suburban homestead pantry, by all means do what is necessary.
Next, cut out some subscription or unnecessary purchase from the current budget. That small amount of savings will add up.
All in all building up a substantial food pantry is possible, case lot sales will fill up a shelf quickly. In good times and and bad times, rely on your own self sustainability to. We are responsible for our own households.
For more posts on frugal living, homeschooling, homemaking, and suburban homestead ideas follow my newsletter.