Beans are easy to grow. In the ten years' that I have been working on frugal gardening, my beans have always been plentiful. Now they are a garden staple for our quaint frugal garden. I don't plant what we do not eat. That would be silly. We eat a lot of green beans so that is what I plant. In the future I do plan to try to plant another variety of bean.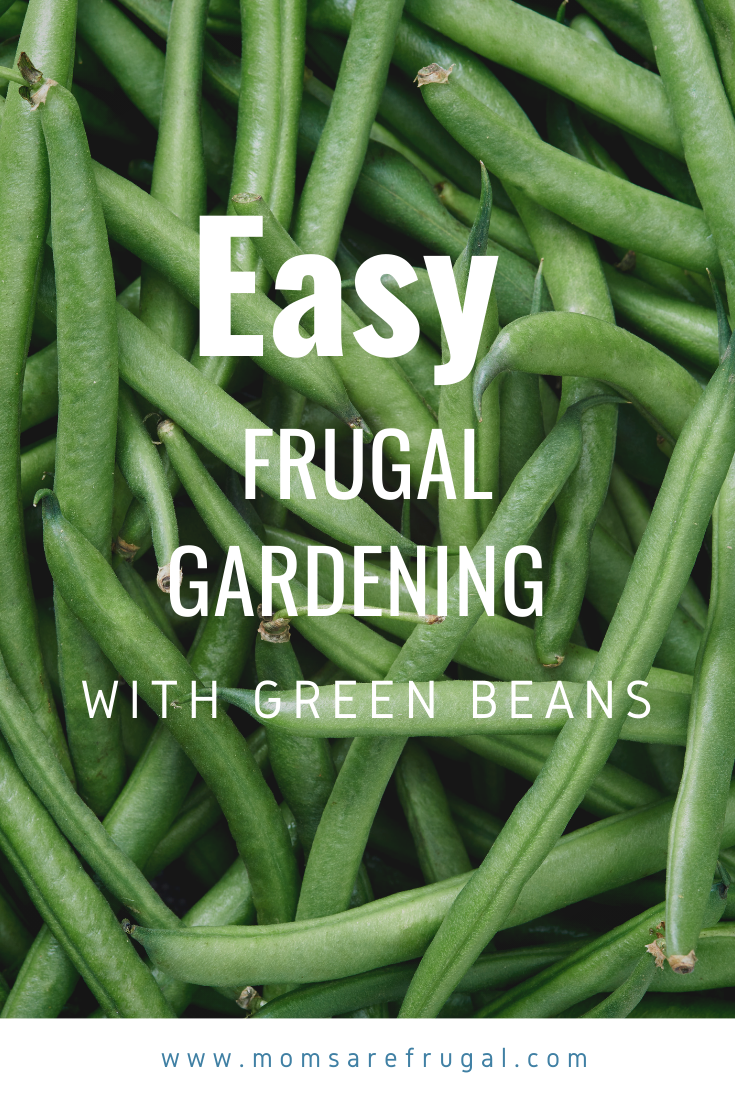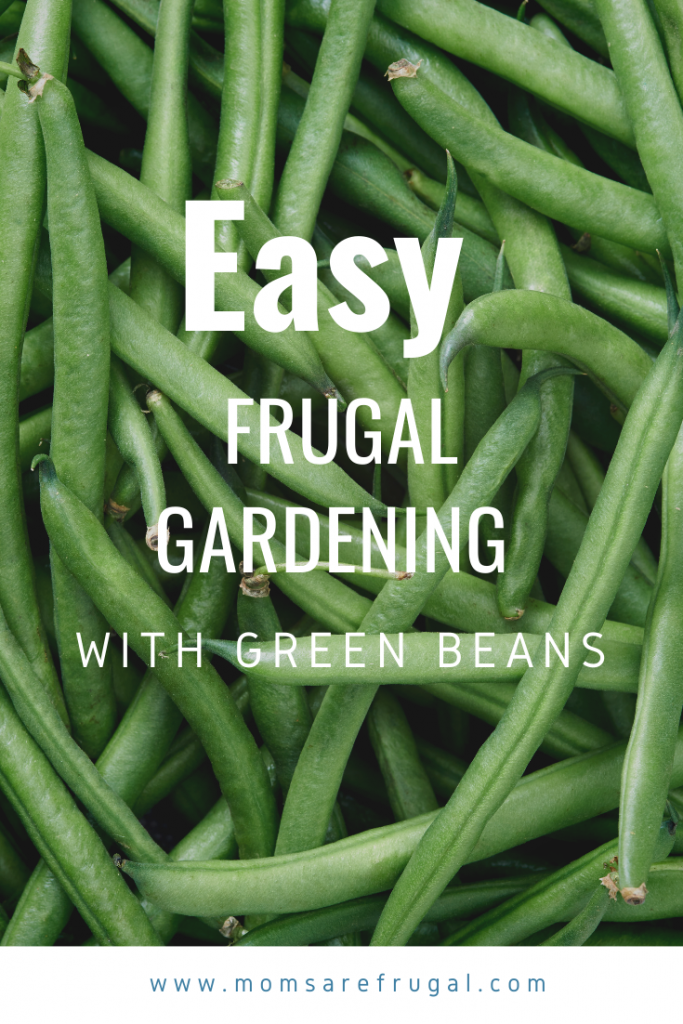 Multiple Bean Varieties
There are so many varieties of beans to choose from. A few that are good to grow in the garden are pole beans, bush beans, and wax beans. I have not tried wax beans yet, but that may be next year. Green beans grow best in well fertilized soil. Pole beans work well on a trellis. This was my first year to try a trellis, and it was not hard to maintain at all.
First, we bought a triangle trellis, from a yard sale. It is built like a tower so the beans will grow on the inside and outside. We decided on this type of trellis because it would be free standing and can stay in the garden until the next year we plant.
Next, I dug a hole in the middle of the trellis and planted the first row of beans. Then I placed the trellis on top of that area and planted more beans around the outside of the trellis.
We had a very dry, hot summer this year. Watering daily was imperative. Since we had no rain, I had to use water from the hose, and I usually use water from our rain barrel. Weather, and droughts are part of gardening, and this year we had to spend more money in one area to save money in another.
The beans were ready to harvest in 60 days from planting. Beans cannot be planted too early, or they will not germinate… at all. I also plant two beans per space. One for us, and one for practice. When I plant two beans, that at least ups my chances of the beans growing.
Low Maintenance
I love the fact that beans are low maintenance. Frugal gardening is a busy hobby. Taking care of all the plants, weeding, prepping the soil, tending to bugs, squirrels, or other pests is a full time job. Trying to nurture plants along when there are several items in the garden is almost impossible.
For me, it was nice that the beans just needed water everyday. The weeds really did not grow around them or cause any problems. As an extra precaution, I did set out some poles with old CD's on them to keep away the squirrels and birds.
Frugal Gardening Freeze, Can, or Serve
Frugal gardening with beans is versatile because they can be used, or prepped and prepared for later in the year. Canning beans is not something I have ever done, but when my harvest grows, that will be an area that I explore.
Freezing beans has been the avenue that I have tried for several years. Before I freeze my beans, I do blanche them. Blanching was an extra step, and well worth it. Before I freeze our beans, I will wash them. Green beans are also called "snap beans" because they snap in half easily.
After I snap them, I blanch them and then to get in some training with my boys' they will help me place them into ziplock bags. To save on freezer space, I will place them on their side so the bags are able to be stacked. This allows us to fit more in our freezer.
My favorite way to harvest beans is too cook and serve! Green beans are one of my favorite vegetables, so if I have enough to eat that is always a good year. My frugal gardening efforts work like an account for our meals. I save some, spend some, and eat some. That way in the winter when veggies are so high we save some money. Freezing or canning usually happens with all of my garden produce first. Next, we will eat them. Do you eat daily out of your garden, or do you try to save some of your harvest first?
Follow me on Instagram @momsarefrugal for more frugal gardening, homeschooling, suburban homesteading or family adventures!