Like most frugal moms,  canning food for my family is the number one reason I garden as a hobby. Putting good, nutritious food on the table free from any chemicals is important to me. Watching my family devour the vegetable soup made from the bountiful, red tomatoes we grew in the summer is fulfilling. 
Many years' ago when I was a child, I would watch my mom can our grapes and tomatoes. Everything else our garden produced was eaten fresh, but tomatoes she canned for soups and grapes for grape juice. As I grew older canning was definitely a skill from the past to learn. 
Canning
is a great way to preserve food for the winter. Each year for 13 years I have had a garden. On my second year of marriage I taught myself the canning process. If I can do it, so can you. Here's how: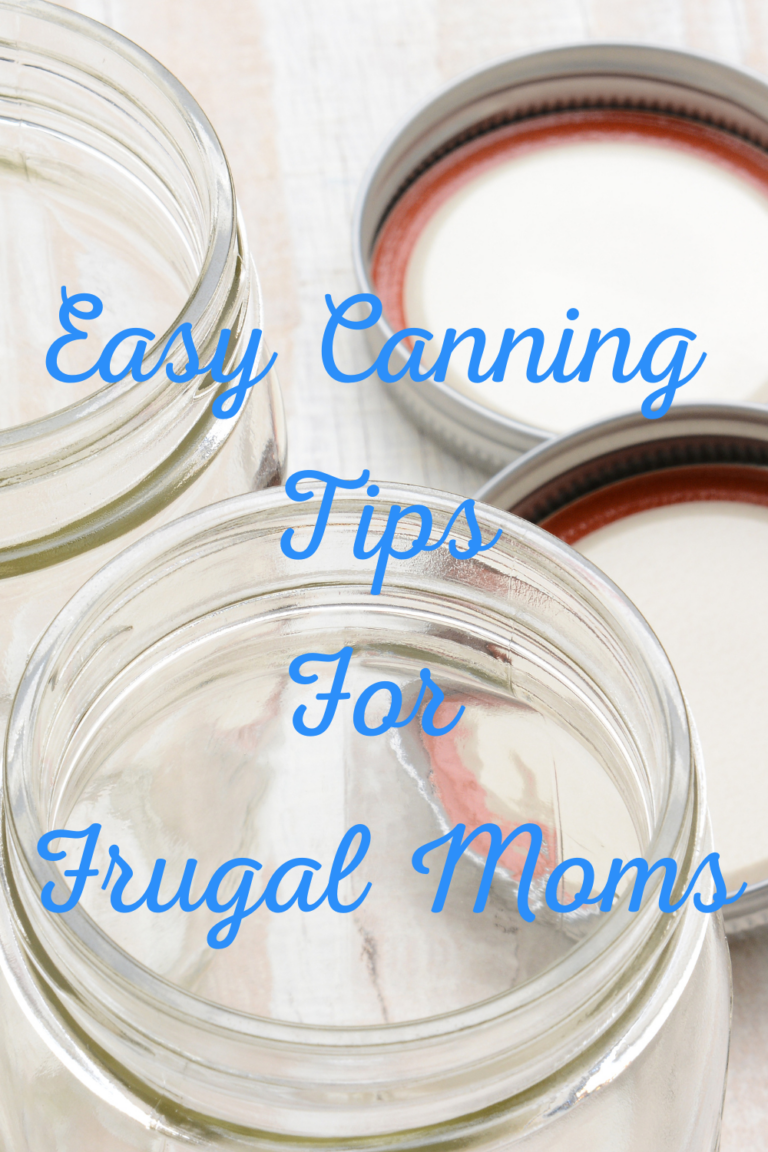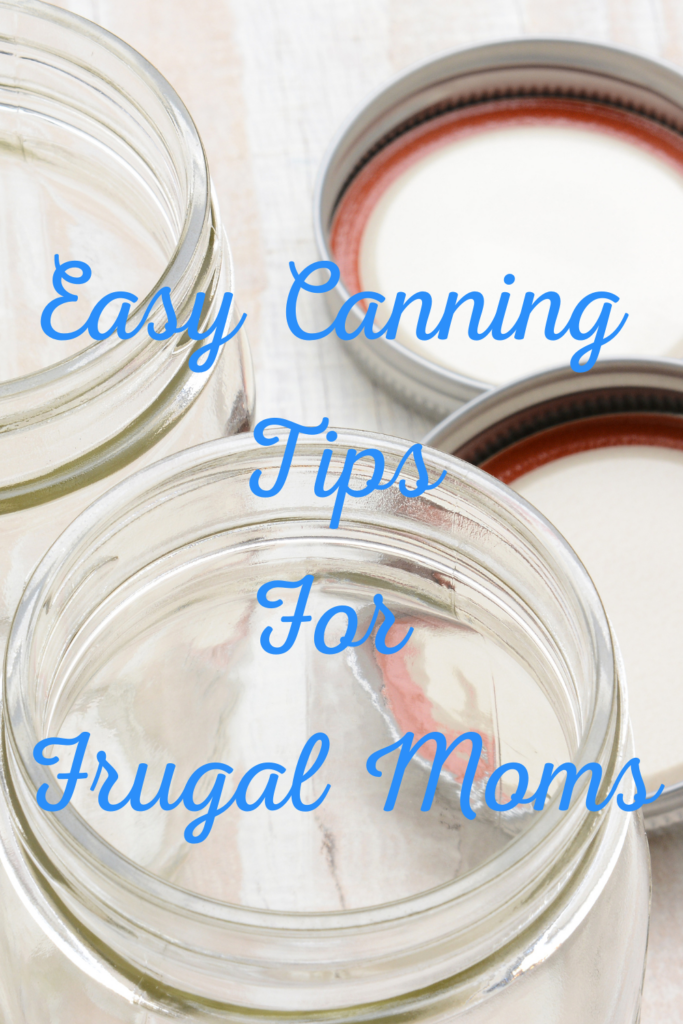 Can What You Grow
First, do not can what you will not eat. If your family doesn't like tomatoes, then they will not like them canned. Grow corn or green beans, but make sure that everyone will eat it. Canning food is hard work. Make the most of what is being canned so that it will be eaten.
Second, plan out what will be canned when planting the garden. For instance, I know that we will eat salsa so I plant peppers, tomatoes, green peppers and grow onions. From all of this I can salsa. I plan out my harvest at the time of planting.
Frugal Moms Canning Supplies
Frugal moms buy canning items in the off season. They are cheaper. I buy most of my canning lids, jars and ingredients in the winter. Supply is adequate and price is affordable. Next, I buy what I need. Usually, I will need more lids and reuse my jars from the previous year.
Before I shop for canning supplies, my inventory is taken. Estimating how much will be produced is not always easy, but If I do have overflow then I bless other family members or my neighbors. By the time planting season rolls around I know how many canning jars I have with the correct lids, what sizes and a list of what will be canned.
In the event of a drought or some other circumstance where no cucumbers would be grown then I switch to harvest and save zucchini, pumpkins, peppers or whatever grows well. If my canning supplies aren't used in full then I roll them over to the next year.
Organize Canning Supplies in a Spot
Frugal moms are busy and they forget stuff. At least I do. Since I have to have a place for everything, that goes for my canning supplies. I keep all of my stuff in a certain place in the garage. No deviations because that wastes time when I have to go hunting.
As I use my surplus from the previous year, my canning jars are place back in a neat box, covered, cleaned and protected by size until used again. Using this procedure helps me to not waste money and buy what I have. Keeping track of what I have also helps me to not have canning jar clutter.
In summary, I would like to say that canning is an age old way from our ancestors to save what we have for future use. This process does take time, but is worth it. Serving healthy vegetables to your family in the winter pays off.
For more posts on frugal living, homeschooling, and suburban homesteading please sign up for my newsletter!