Canning doesn't have to be expensive and it can be affordable. Logically thinking, when canning first began there was probably no Amazon. Women had to rely on what they could make to can. Some of it may have made us worried to eat it, but food was canned many years ago. About 14 years ago I decided to teach myself to can. Since then, our suburban homestead has never been without canned tomato juice.
Since then, we have revitalized canning and products are everywhere to make that job easier. Instead of spending a lot of money, try some homemade hacks to get more bang for your buck. Focus the money sent on the jars. Getting a lot of canning jars that are of good quality is one of the best ways to save money when canning.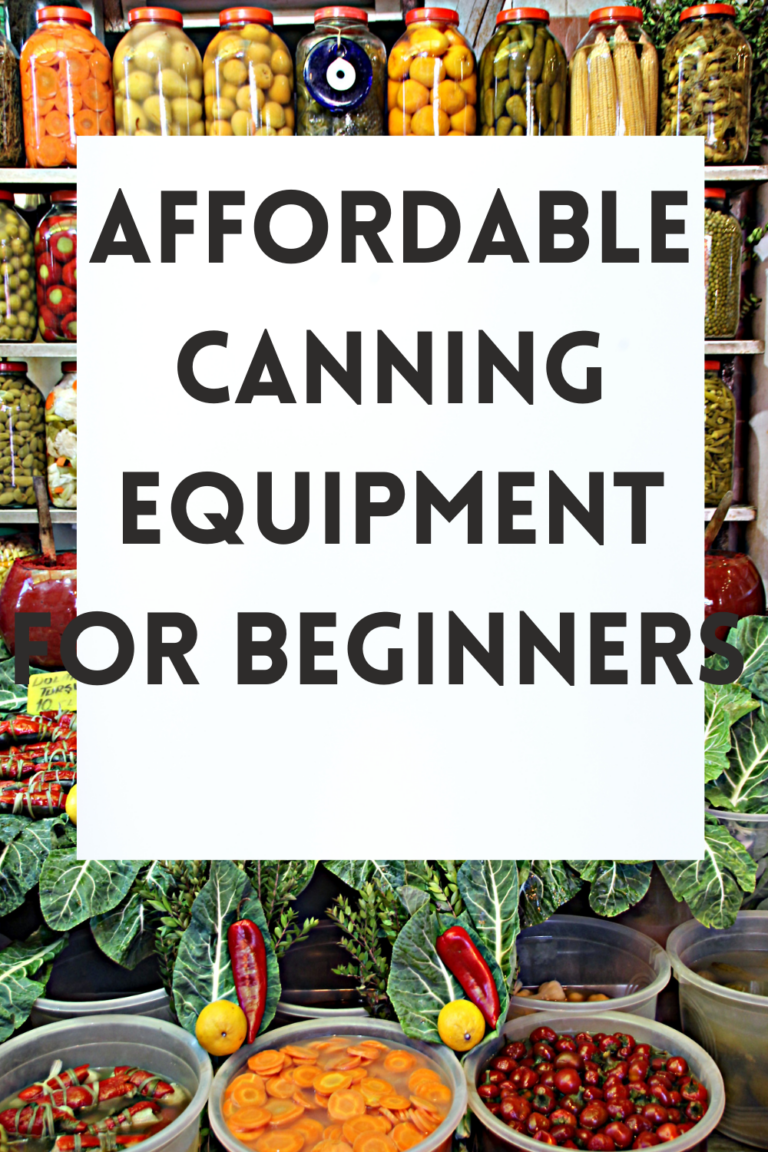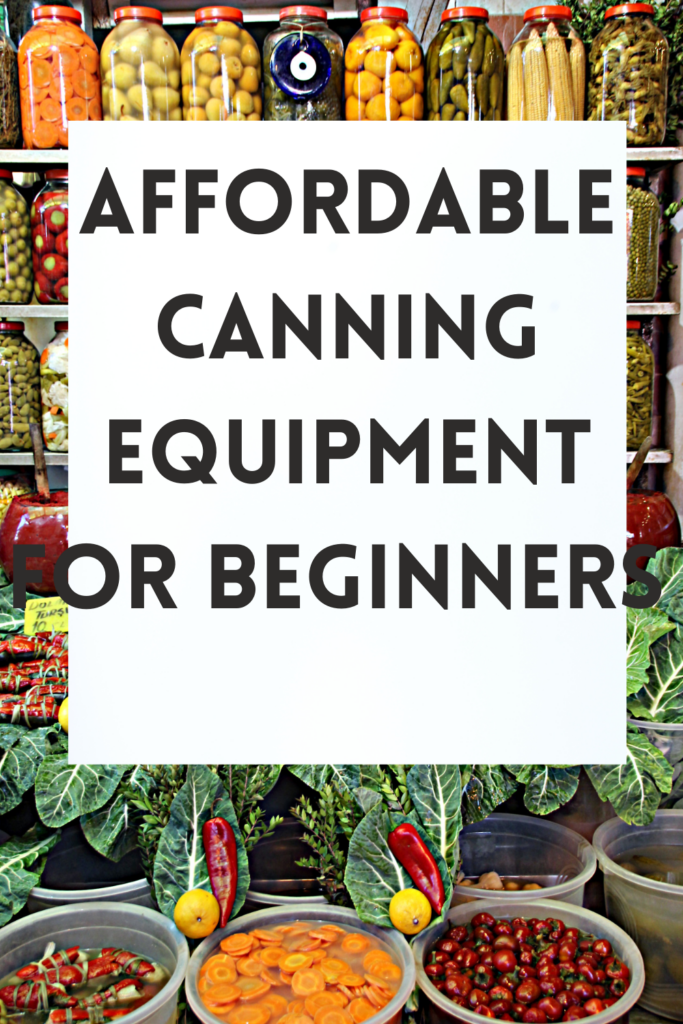 Water Bath Canners
Ask for hand me downs from relatives that no longer can. I know of several older relatives that used to can. Some saved all of their equipment. Now, recipes from earlier than 1994 cannot be used due to the cook times on jars. Likewise, check all jars that have been used. No cracks or chips can be in any canning jars.
Improvise with a large stock pot and a cake rack. Water bath canning is easy. A stock pot will work well. Set a cake rack in the bottom to hold the jars.
Before purchasing a lot of equipment, look at the list and decide what and where it can be found cheap. Please make sure to only can high acid foods in the water bath canner. All other foods have to be in a pressure cooker. Good affordable canning recipe books are also handy. Add those to the shopping list for summer garage sales. Again make sure they are prior to 1994 or look up the current processing times for what you are canning.
Another way to save is a homemade rack out of jar rings. Tie them together to create a rack at the bottom.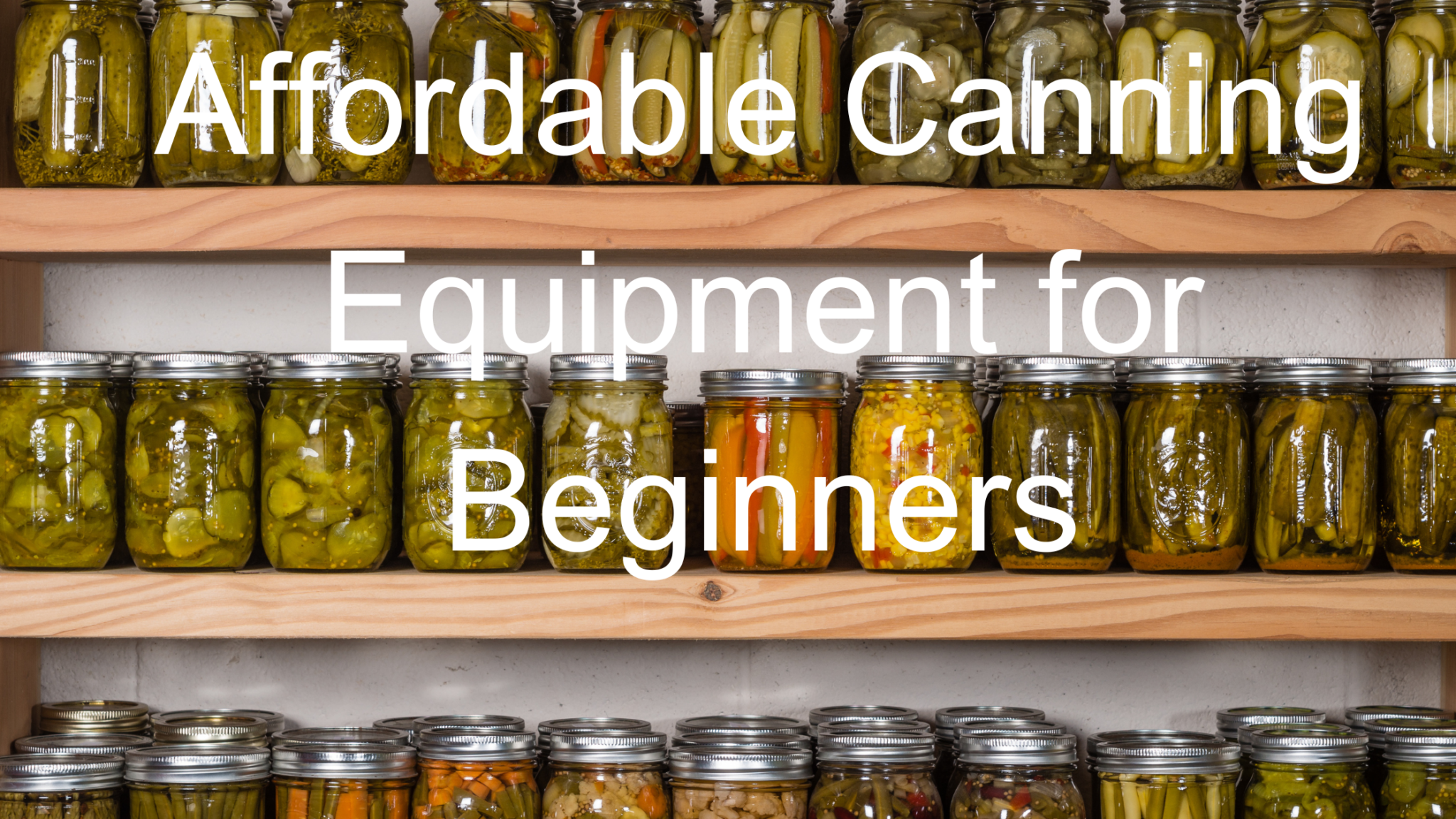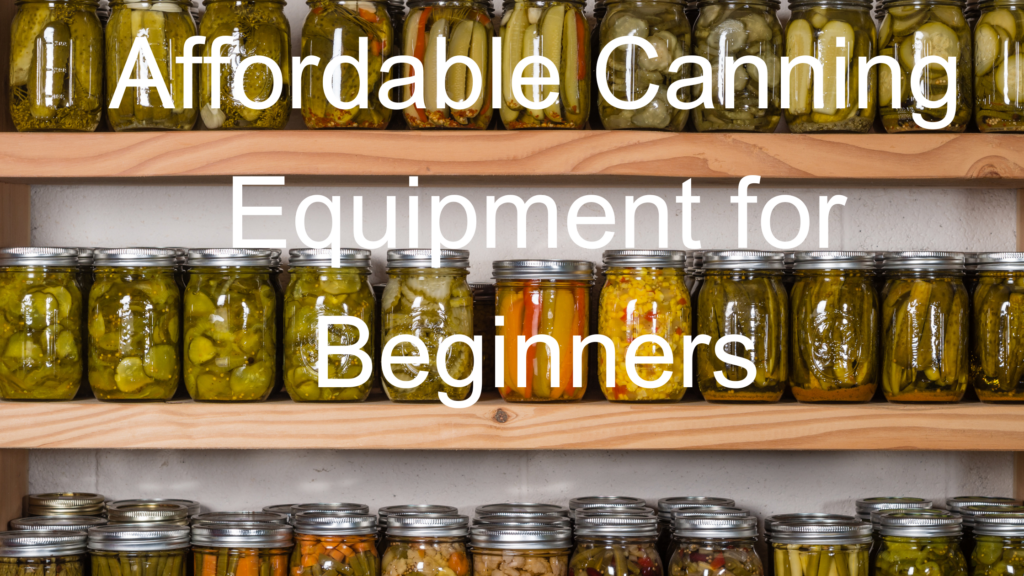 Affordable Canning Jars
Shop are around for canning jars. Ball canning jars are the only ones I have ever used. Word of mouth information has led me to believe that Kerr and Ball canning jars are the same company. They are durable glass that will last for several years of canning procedures.
Another way to get canning jars for cheaper prices is too shop around. All stores will have different prices and sales. Right now, everyone is wanting to learn how to can. When you do find canning jars buy several cases that can be utilized for the next ten years. Buy them in a bulk purchase to save. It may take time to get a good stock of them started in different sizes, but just like prepping get a year's worth of jars. Look at every store and start a price book.After gathering all of the research on costs review the information. Then I would choose that store to buy my mason jars from every time they come into stock.
Next, buy jars, lids and rings in the winter. Some may go on sale at the end of summer. Where I live it was a treat to find any in October. My choice time for buying canning jars and lids is February. No one is really thinking about affordable canning in February. Those of us who are stock up.
For more tips on suburban homestead life, homemaking, frugal living and homeschooling sign up for my newsletter.
Affordable Canning Tools
Labels can be duck tape with a sharpie. If looks matter, checkout the dollar tree for a fancier type of label. In addition to labeling is the jar grabber. My mom used tongs with rubber bands tied around them. . Other ways to improvise the jar grabber is a funnel.
The funnel needs to have a larger drain area. My advice is to make one from an old one laying around the house or a dollar tree funnel. Cut the bottom part off so that it is more open to drain a large amount of liquid through it.
Finally, try a homemade bubble remover. use a plastic knife, wooden craft stick, spatula, a wooden chopstick. Bubbles have to be removed because if not, they could affect the sealing process of the cans. If the cans do not seal properly, then botulism can occur.