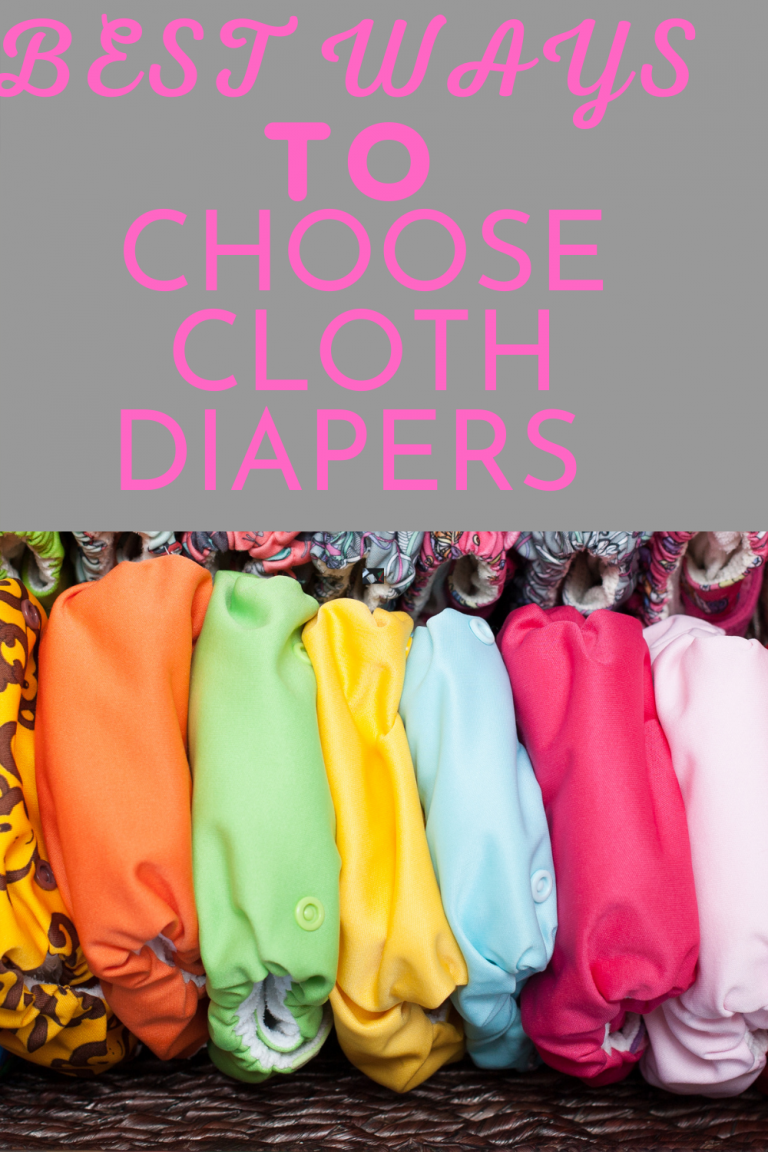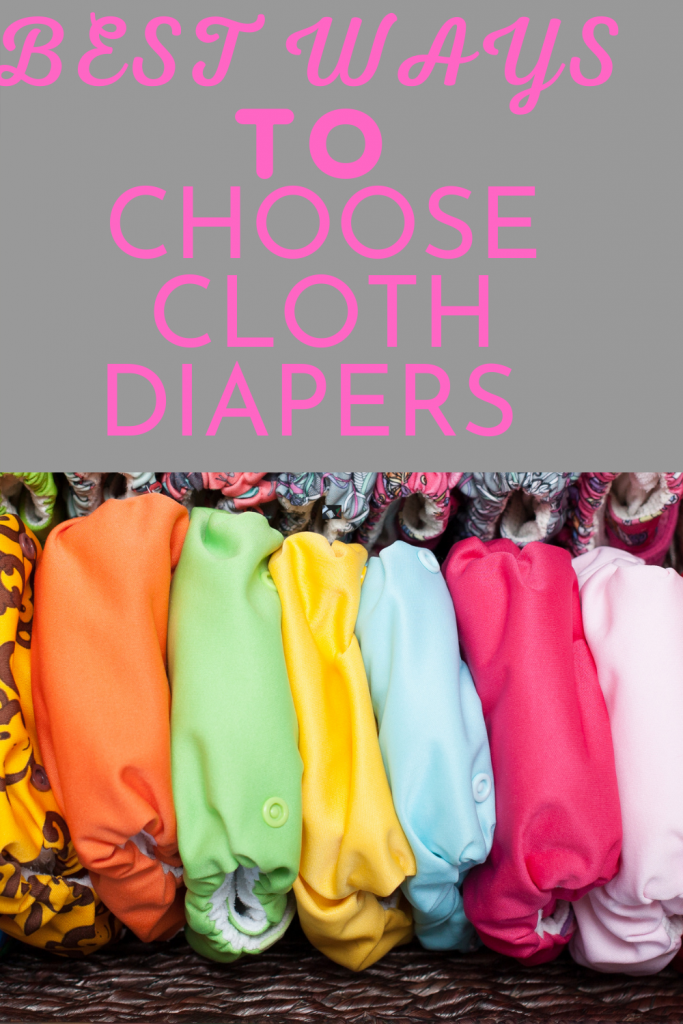 Cloth diapers have come along way since the 70s. Pins replaced buttons, and all in one diaper replaced the plastic cover. The best ways to choose are based on preference. Here are some of the best ways to choose cloth diapers.
Best Brands of Cloth Diapers
Fitted cloth diapers work well for overnights. I liked them because they had everything I needed already put together.
Contour cloth diapers fit well to the baby. Many people like these for this reason, but unlike fitted they do not hold in the wetness. Adding in an extra diaper helps. Contour diapers are good for daytime use.
Prefold diapers are very sturdy. My refolds were easy to wash and clean, durable and lasted through two children. I hung them on the clothesline to bleach them out.
Pocket cloth diapers are good because they have a pocket that will hold a pre-fold or contour. Take apart this combo to easily wash. I did not want to combine my white diapers with color diapers to fade them. This brand worked well for sorting purposes. Pocket cloth diapers are easy to sew for homemade ideas and held up in the durability contest.
Best Ways to Choose
My reasons for using cloth diapers are different than yours. I wanted to save money. Frugal living is a lifestyle for our family. Disposable diapers did not make sense. The extra work involved with cloth diapers were worth the saving for me.
Moms look at cloth diapering from different perspectives. Reusable plays a big reason to cloth diaper. Especially if they will be used with subsequent children. Cloth diapers of all kinds are known to last for several years. The upfront costs validates the usability.
Moms that want no chemicals on their baby will choose cloth diapers for healthier reasons. Disposable diapers hold so many chemicals in them can cause future problems. Safe cloth diapers free from environmental chemicals are high on the list for babies. Sitting in a diaper all day with a diaper that has been made with unknown hazards is scary.
Finally, some moms want their babies to be safe from chemicals, save money, reuse them for other children, and have comfort. Babies who have on a scratchy wet or soggy diaper are not happy. Moms know that a happy baby is important. Diapers need to be free from scratchy, itchy, uncomfortable material.
Questions to Ask About Cloth Diapers
Will they fit well? That is important. Wet babies are not happy and neither are the moms. Cloth diapers need to fit well, be comfortable and not made with a scratchy cloth.
What am I looking for in a diaper? Moms need to be sold on using cloth. Whether it be economical, healthy, comfortable, reusable, or preference, the decision needs to be clear.
Do I want a pre- fold that I fold and prep or all in one? Cloth diapers are work. Deciding before they are bought is a good idea. Many factors go into buying cloth diapers. Cloth diapers have come a long way in the past thirty years and that is why I chose to use them.
Follow me on Instagram @momsarefrugal to see our frugal homeschool and suburban homestead adventures.