A frugal home mom will find multiple uses for products. Dish detergent is no exception. Buying a lot of expensive cleaning products quarterly adds up on the budget. Elimination of small items that raise costs in a household is a money saving plan. Many moms love to save money.
Dish detergent is a fairly small item that is used frequently. A bottle of dawn dish soap costs a few dollars each time it is needed. Using that soap for just washing dishes is a waste.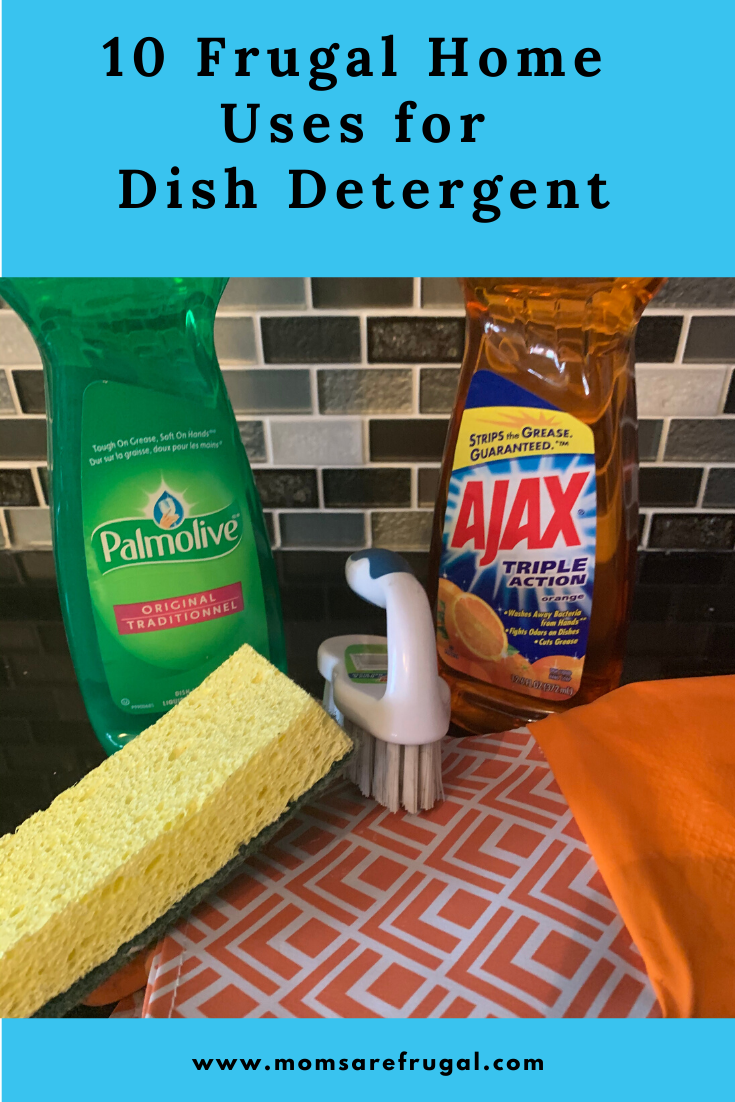 Frugal home minds work to see products from a scientific point of view. Trial and error helps to determine product usage. Trial to see if it will work in another area, error if it does not succeed. Many times through this process is how one product becomes used in many ways.
Toilet Bowl Cleaner
First, add a few drops in when cleaning and swish around. Let it sit for 3-4 minutes then flush.
Stain Remover
This is the best grass stain remover that I have ever used. Application is so easy. Apply to area with grass stains. Using a washcloth add a small amount of water to the stained area with dish detergent. Let it sit for 24 hours, then wash.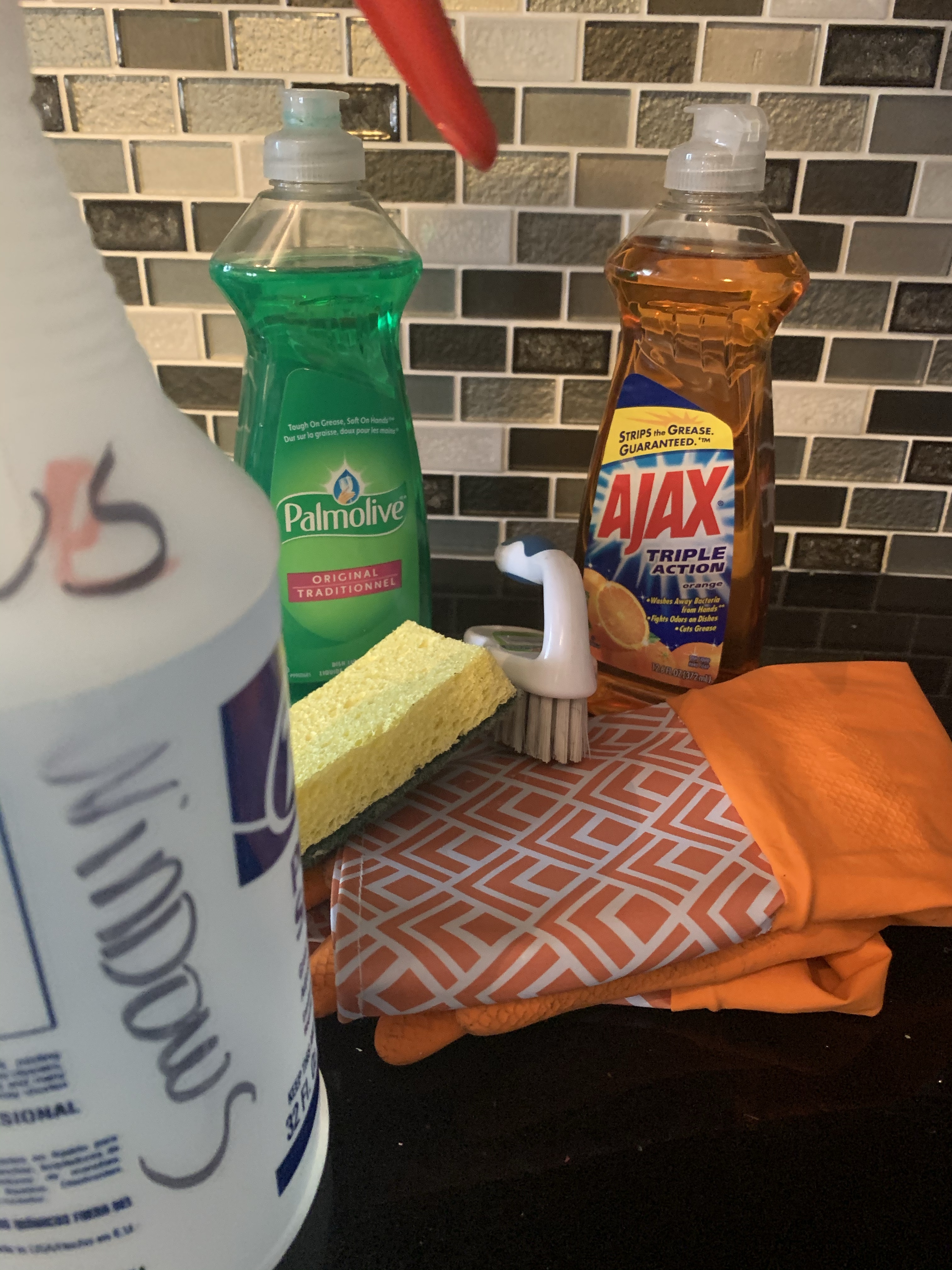 Floor Cleaner
Using dish soap as a floor cleaner (I have not used it on laminate or hardwoods) lets the floor shine without a sticky residue. Add two drops to a bucket of hot water. Works great on kitchen and bathroom floors.
Marble and Granite Cleaner
No need to buy the super expensive, high end cleaners anymore. As a frugal mom you have just found a new product. One that lasts longer and works better. Add a few drops to a spray bottle and buff dry. The shine is amazing.
Window Cleaner
Dish detergent on windows is brilliant. So easy and streakless. For years, I have used only a bucket of water with a capful of dish detergent. Saves time and money for this frugal home mom.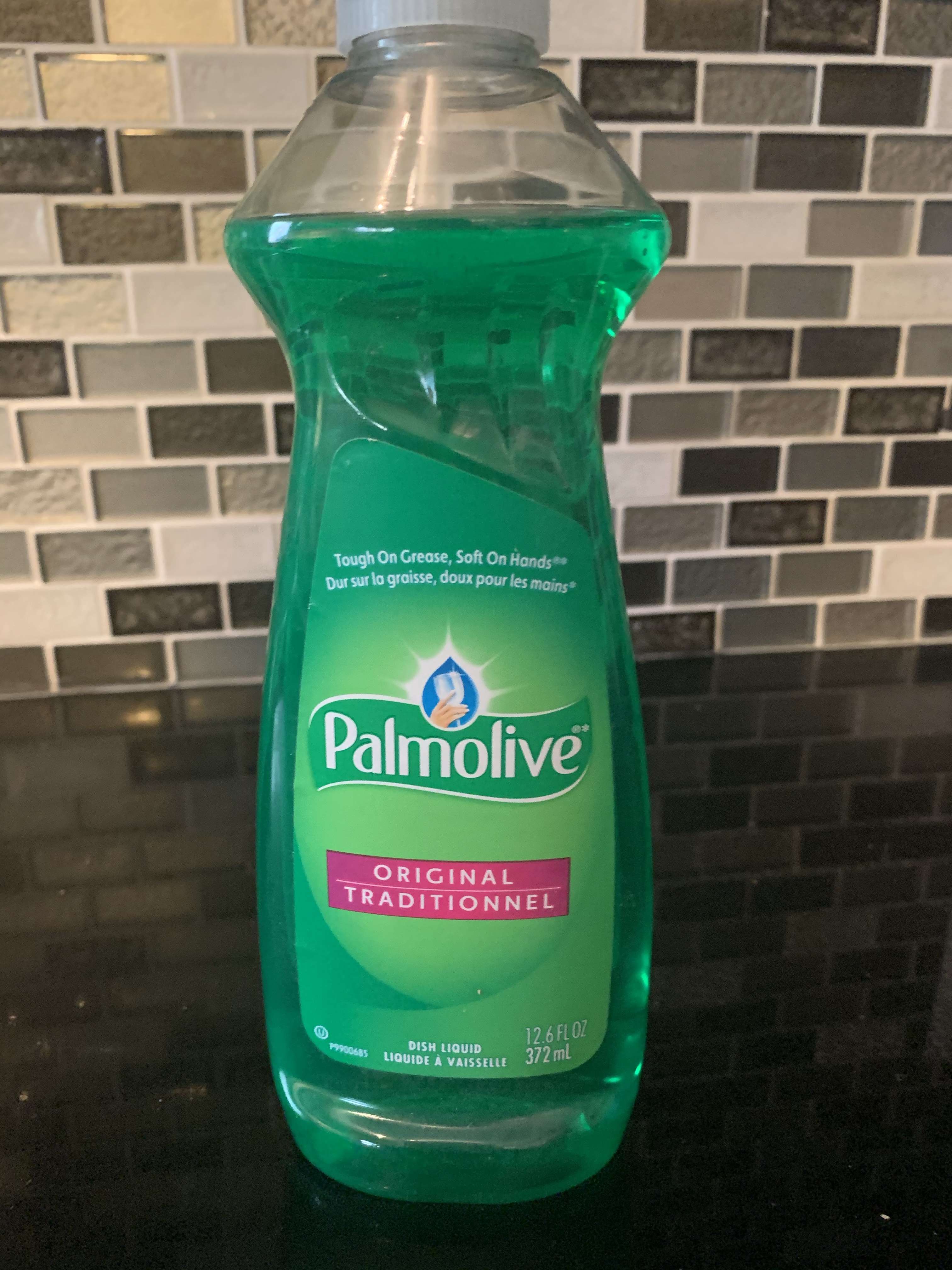 Bathroom Cleaner
Using one cleaner in the bathroom that cleans everything saves so much time. I use a spray bottle, and several rags. Everything, even the mirror is cleaned with dish soap. Cleaning is much quicker with one product, and it eliminates soap scum.
Grease Stains
French fries are greasy. Before trying dish soap, I would drop french fries or tater tots on my pants. The ruined article would then be tossed into the trash or goodwill pile. Now, I use dawn dish soap for getting grease stains out of my clothes, and my families clothes. Saves money on clothes and I eat a lot healthier.
Manicures
Soaking my fingers in dish soap does not leave a film on my nails. The polish holds better and my fingers feel soft.
Washing Hair
Most of us moms have limited time and washing our hair is just another chore. After many days hair can feel greasy. Using a mild dish soap before shampoo helps with dandruff, and grease.
Greasy hair is non existent in a frugal home mom who tries this trick.
Poison Ivy
I am not susceptible to poison ivy, so I cannot speak from experience. First, I have heard from others that dish soap works well to rid the skin of itching from a bug bite. Recently, I have heard that it helps with poison ivy.
Do you have any remedies or tips that dish soap is used to solve a problem? If so, leave in the comments.