Frugal home weekly menu plan tips came from my inadequacy in the kitchen. Since I have a family now, and they get hungry I need a meal plan. Grabbing anything out of the fridge to eat will not work anymore.
Meal planning and grocery shopping go hand in hand. I have learned a few new lessons for both in the course by Erin Chase. The grocery budget makeover is great for getting on track to save money.
Frugal Home Past Meal Plans
Instead of throwing away past meal plan sheets, save them. I use them for future meal plans. Over the past few years I have saved all of my monthly meal plans to start my frugal home binder. My past meal plans have helped me to plan future meals.
Using my past sheets has helped me to also see which plan works best for my time. Breakfast and lunch are repeatable. Fancy dishes are reserved for special occasions.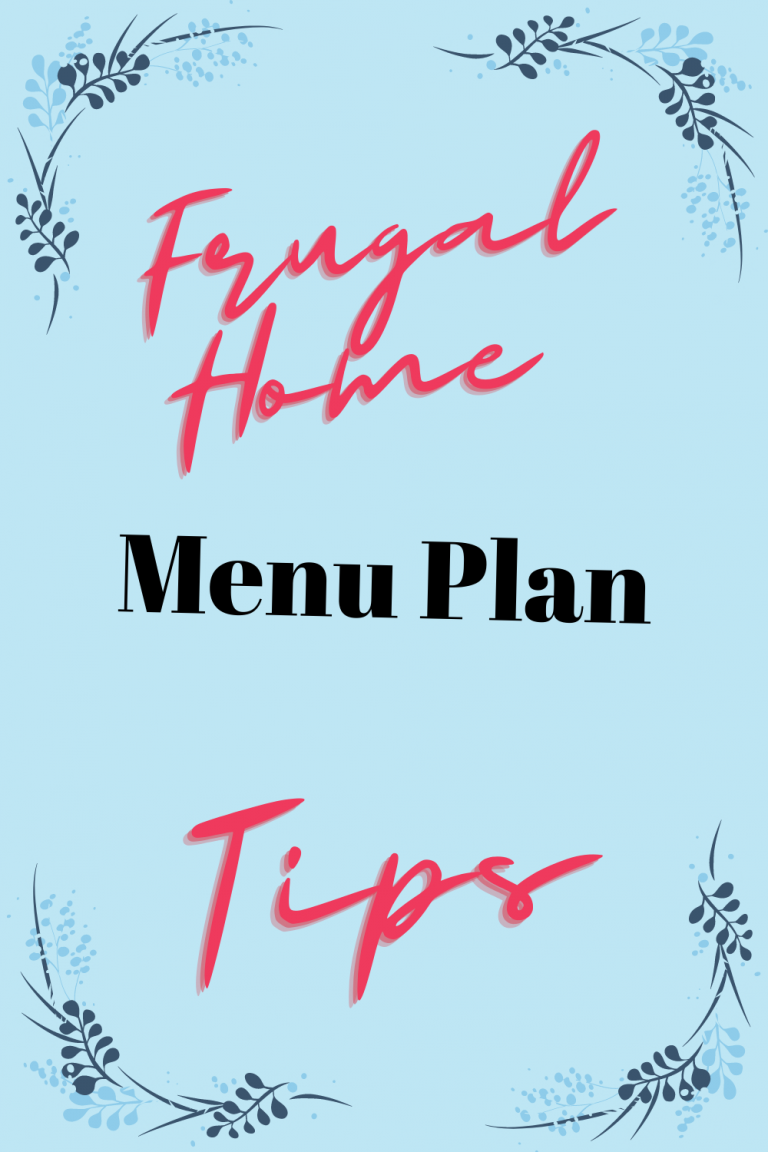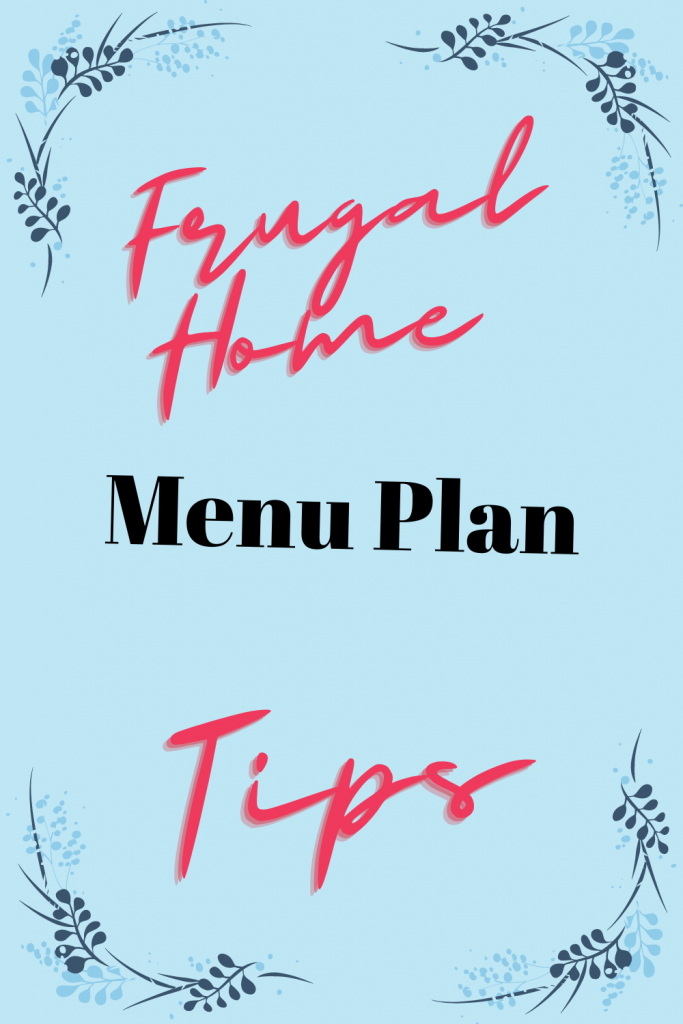 Frugal Home Pantry Nights
Consequently, eating from the pantry is essential in a frugal home weekly meal plan. For one, it helps with the food rotation. Second, this saves money by using what we have on hand, and third it is great for food creativity.
Lately, one of our favorite shows on TV is that grocery shopping game on Food Network. Given whatever items they have on hand in the grocery cart, the contestants are making a meal. This meal does have to meet certain criteria, but most look very edible.
Using this same mentality on pantry nights allows for moms to be the one's to come up with a tasty meal based on pantry inventory. Sound fun? It can be. Future pantry choices may change and move in a more tasty direction.
Be Creative with Meal Plans
Dinner routines can be created for two weeks, then repeated the second two weeks of the month. Having a set plan with meals helps with repetition.
Specific foods for specific days. Have a beef day, pizza day, and donut day. Specific days for meals is fun for kids and great for planning. Every Sunday morning my children know we will be having donuts.
Create four food plans by adding and subtracting dishes. On Beef Stroganoff day have noodles, salad, corn, and a bread planned. Add in mashed potatoes for Tuesday, then subtract them for noodles. Keep one dish creative for the week.
Cook What You Eat
We all have favorite foods that our family will eat. Tuna casserole has become a family favorite on Wednesday nights. In addition to tuna casserole once a week, we eat donuts on Sunday mornings.
When meal planning, these two are added to my weekly meal plan. Super easy to cook, and gives me a meal routine on those days. Frugal home moms love easy, inexpensive meals. Creating a list of frugal meals that we like for my home management binder is important. Frugal meals are great, but if no one will eat them, then it is a waste. Sometimes writing down on a calendar favorite breakfast, lunch or dinner dishes. Using this list is a great place to start menu ideas.