Stepping into frugality from the beginning can be overwhelming. Saving money is a marathon. Approach this money saving task with the intentions of the long term. Frugal home burnout is real. Taking small steps daily is more helpful than cutting everything at once.
If you are new to becoming a frugal home family, goals will be important. There is the opportunity for savings on everything that we do. Savings, no matter how small is the epitome of a frugal home life. Our society has become very focused on the throw away concept. In turn, many have made themselves famous restoring that which others' have thrown away.
If your new to the frugal living try some of these ideas: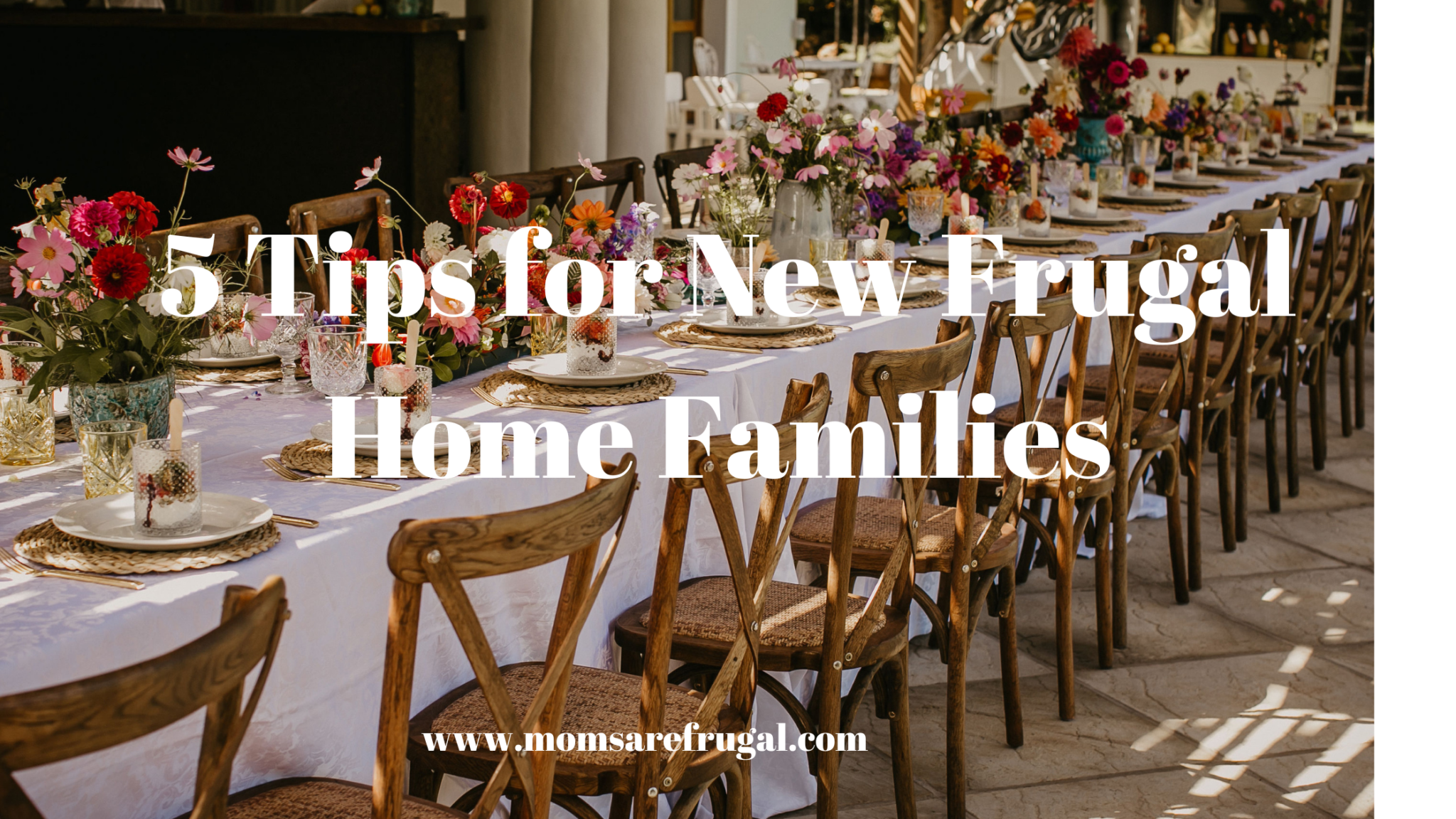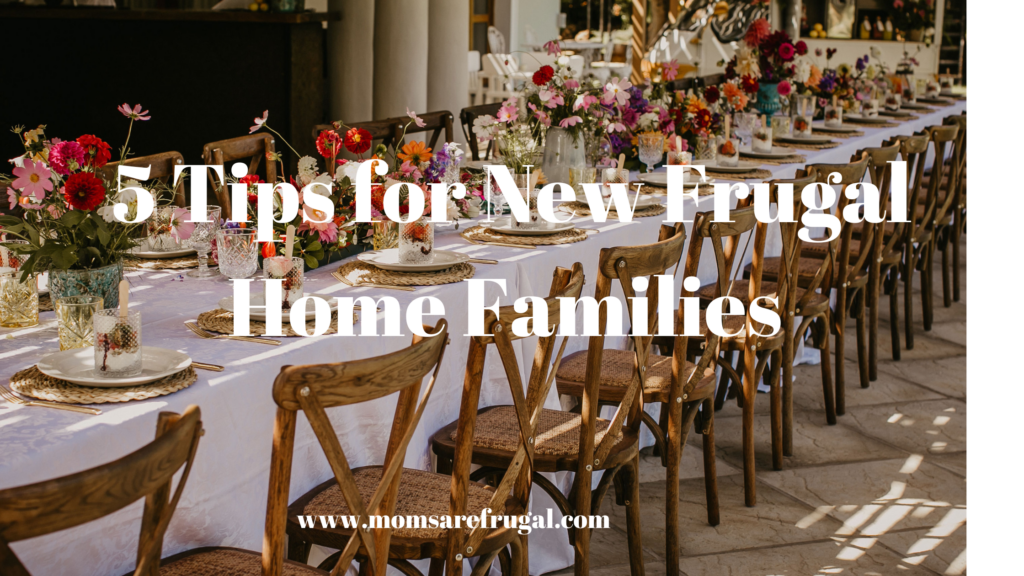 Be Creative with Frugal Home Ideas
Creativity in money saving tasks is a gift. One which I am still learning. As the frugal mind grows, so does the ability to see things that can be created.
First, look at what you want to save money for and how you will save money. Try to write down three ways to combat the higher price with a savings. Implement this change. For us and our family we wanted to take vacations, and I found ways to save on money. I started with backyard chickens. They provided us with eggs and allowed me to supplement them in my health plan.
Lunchbox savings would be the first place to start saving. Making a healthy lunch is a good frugal home choice. The hardest part of staying home for me was learning to eat at home. I had a very bad habit of eating out. This is something that I still struggle with on occasion.
Second, don't buy the expensive junk foods to put in the lunchbox. Easy foods that will be good when heated up at lunch are the money savers. Shopping the sales and making homemade meal plans that include leftovers are a big way to save. Time is the investment, but well worth it.
Finally, try the grocery budget makeover by Erin Chase. This course has really helped me to meal plan for all meals and save money!
Don' Use Spending Excuses
Justifying spending whether big or small is not a frugal lifestyle. To change the habit of spending, the desire to change has to happen. Lately, I started to track how many times in a week I spent money, or ran to just get a "treat". Not only were these legitimate runs in my mind, but then they formed a habit. One that I am still working on breaking.
Frugal home moms make due with what is in their home. On a snack level, I have trained myself to buy a few sweet treats and for the most part healthy meals. This has helped me to stay away from fast food.
Next, I worked on my flavored drinks. As much as I love Starbucks, my weekly spending their could fund a vacation alone. Like with all good intentions I drink water and have the dream that it will suffice. Not true. So, when I go to the store, I try to buy gatorade or lemonade that I can have to substitute for a flavored drink.
Staying away from buying drinks at convenient places has been one of my greatest frugal home challenges. Please tell me I am not the only one that is weak in the area of flavored drink options.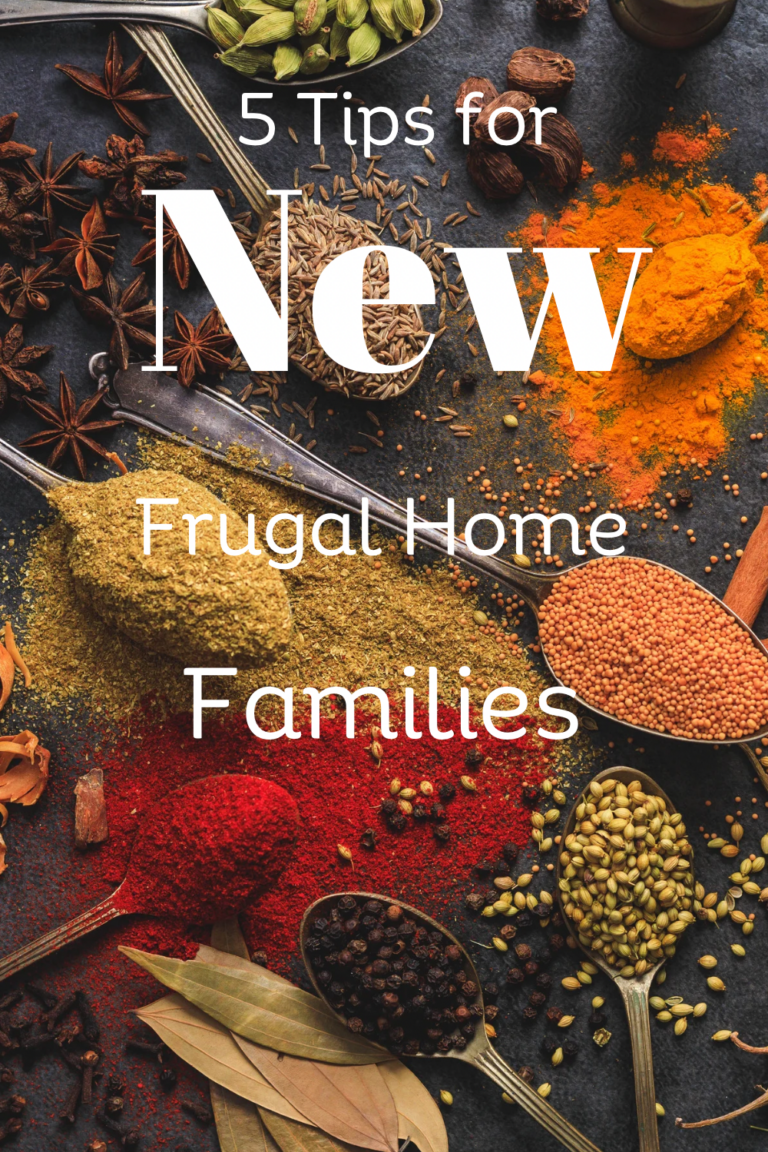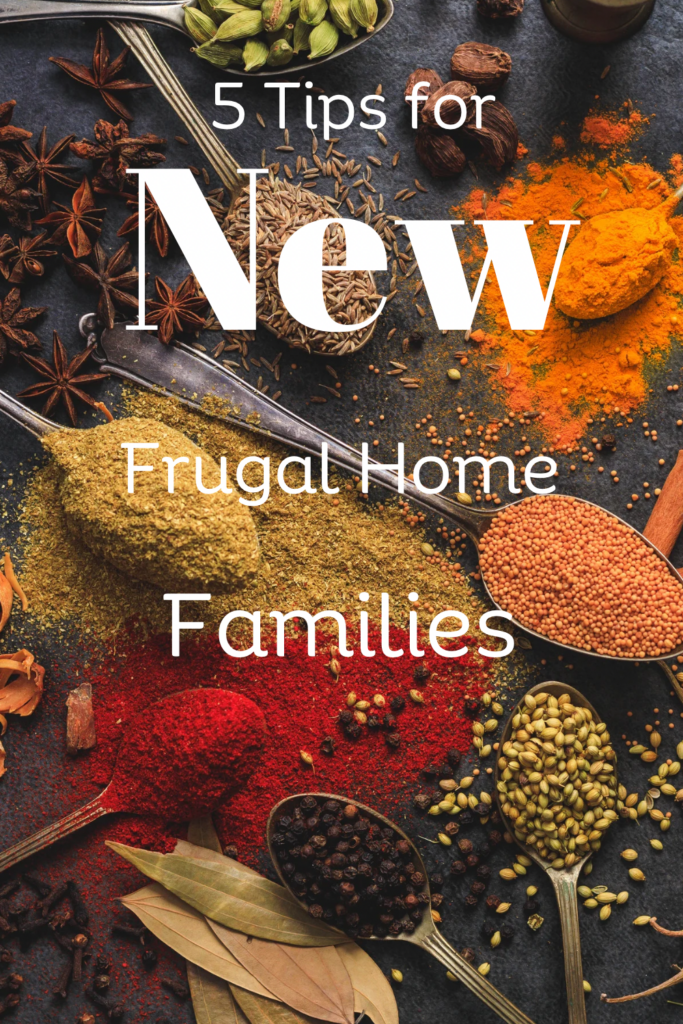 Don't Change Everything at Once
Changing all habits at once is not a good idea. Taking a small step toward frugality is better than a flying leap. Try something small like homemade birthday gifts, but do make them thoughtful.
Homemade holiday gifts are an easy way to dip a toe in the water of saving money and not take the entire plunge. Start with one change per year. Constant progress toward living a thrifty life is the safest step.
Avoid Frugal Home Burnout
Using cash on all purchases is a great method to avoid burnout. Psychologically it allows your mind to realize that money is gone. Once our family went to an all cash plan we haven't felt like saving money is a chore.
Likewise, the money is going into our savings. For example, if we are making meal plans, using homemade laundry soap, not buying treats, not eating out, utilizing homemade gifts and much more that is alot. Burnout is inevitable if we do not see the fruits of the labor.
On the other hand, if we see the bank account growing due to the conscious efforts being made then more of that will be done.
Make It, From Scratch
This one area alone will save so much money. Time will be the major investment. Soon after this habit becomes second nature, buying something at the store will be a distant memory.
Before you buy it, try to make it. No, it may not be easy, but to save money in a definite manner skills have to be developed. In this age, Amazon has become to prevalent. Upon realizing that we are actually making the owners of this company really rich. First, we must take back the purchasing power and put it in our own pockets.
Freedom from spending starts with out of the box thinking. Let's put money in our own hands instead of someone else's. This summer my goals is too try and make a rag quilt for our bed. I have never made a quilt, but now I am willing to try this skill.
My husband built us a bike shed out of used pallets. This was a cheaper option because it was free. Lumber is expensive, and the pallets were not. He used something from nothing. Out of the box thinking will open the doors to a more thrifty lifestyle.
For more posts delivered to your inbox, please subscribe!
Affiliate links included in this post will support our family. Thank you!