Dabbling in the investment world doesn't seem like a very frugal mom minded activity. As a frugal mom the idea sounded very scary. Right now the stock market is in a precarious state and the future doesn't look stable.
In addition to all of the scary parts of investing right now, as a frugal minded mom on one income, I can positively tell you now is the best time. Placing a nest egg to grow will not find opportunity like this in coming years'.
Here are a few ways to look at investing and grow your savings account. Growth in stocks is a marathon and not a sprint. If done correctly, the nest egg will grow and build. Thinking long term growth is a safer strategy for financially changing your future.
Investing sounds scary as a frugal mom right now. I get it. Going to work and living paycheck to paycheck sounds scary too. Hopefully, this advice will render your fearless to step out and try something new.
Firm Frugal Mom Financial Advice
Step one is to definitely shop around for investment advice. Ask friends, acquaintances, and other trustworthy people. There may be some naysayers that will thrust negativity toward the mission. All in all though, move forward with your plan.
Interview investment advisers and companies, look at their portfolios and interview them. After much research sit down with your husband and make a decisions. This opportunity to change the financial future of your family as a frugal mom is not to be taken lightly.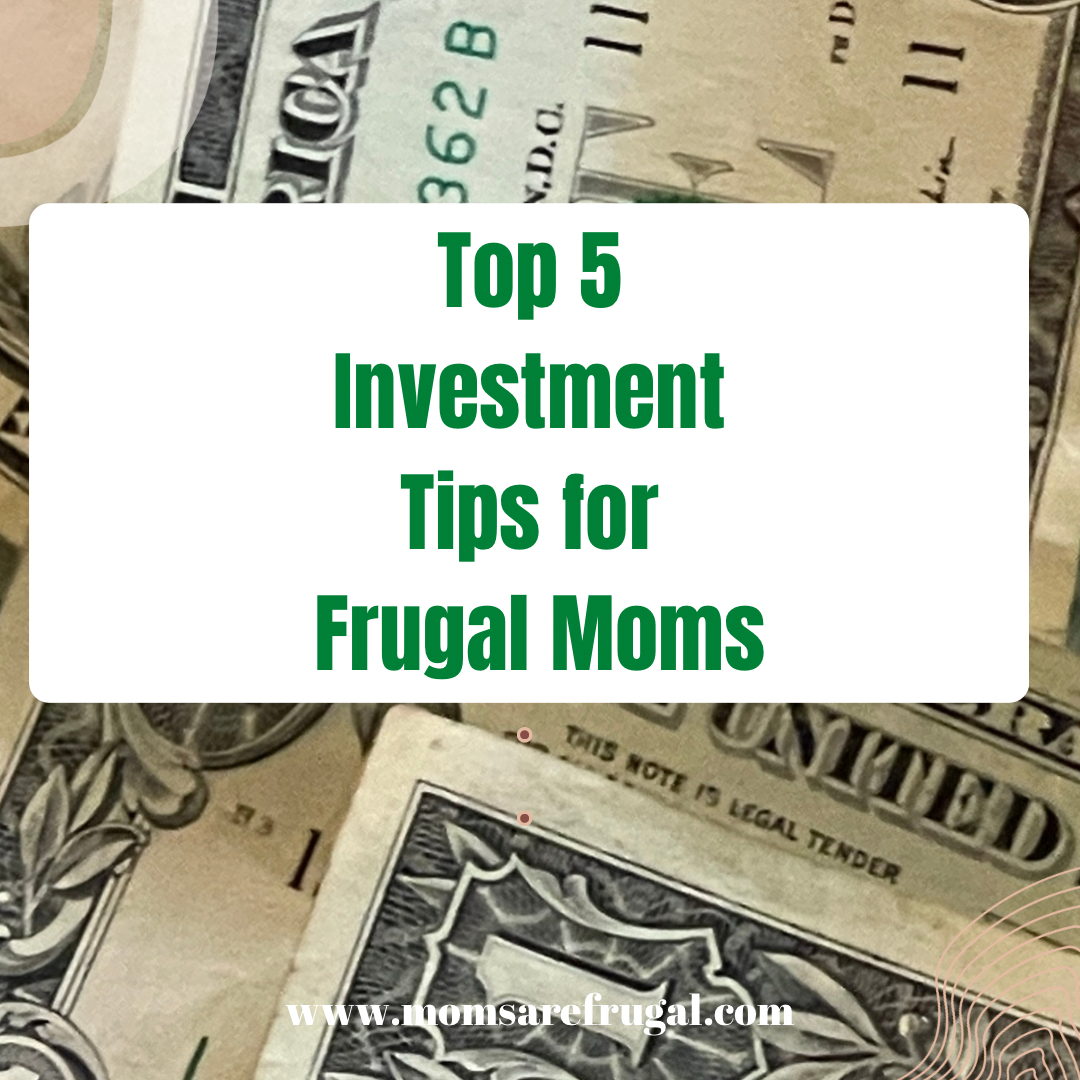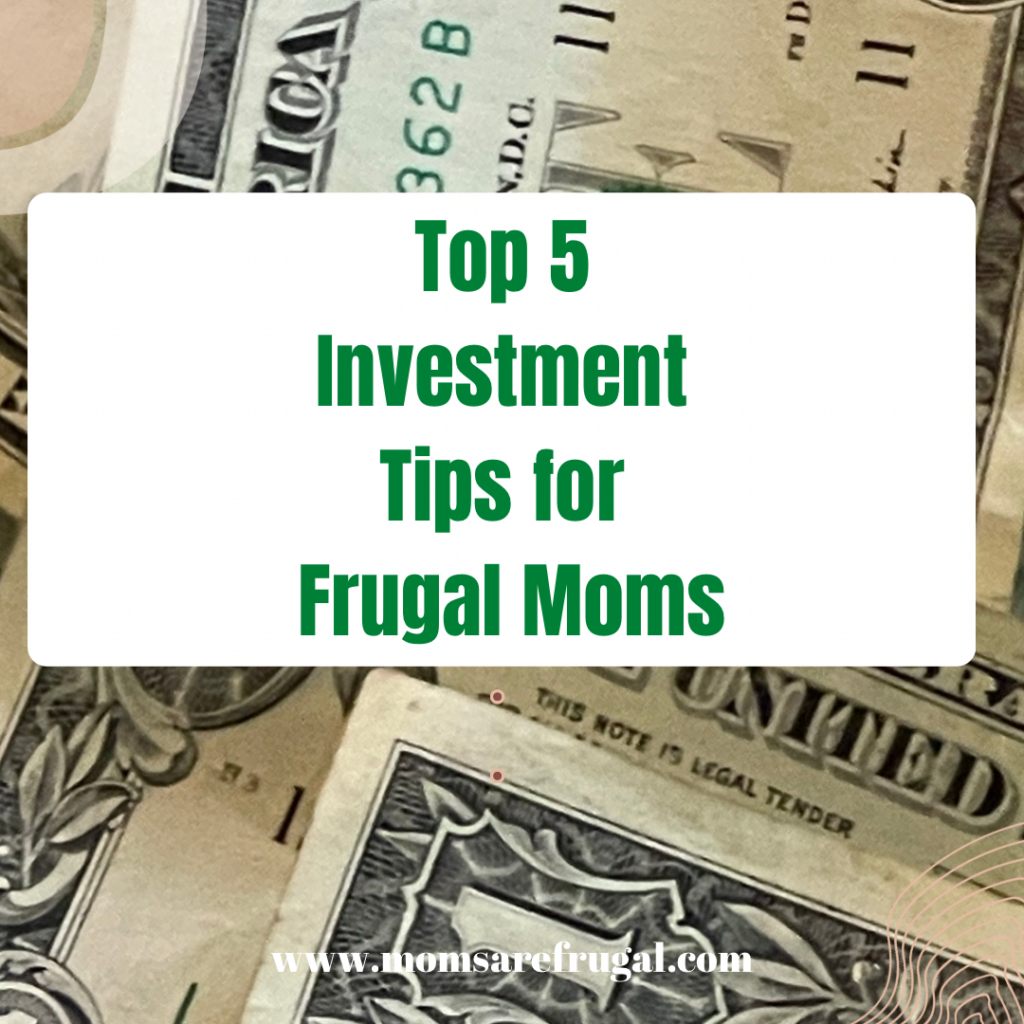 Small Investments in the Beginning
Take a small next egg in the beginning. Placing all of your family's savings into an investment will most likely end in disaster. There is too much at stake. Placing a smaller amount in the market will allow the ebb and flow to be more tolerable.
Money is not liquid and certainly does not grow on trees'. With rising costs lurking around every paycheck now, investing may seem scary. I am here to tell you that now is the best time to invest. In 20 years' your decision will come to fruition as you have changed the legacy of your children.
Monthly Installments to Grow
After beginning your investment off with a nest egg, choose a monthly amount to pay into the growth. Frugal moms are not risk takers, so do not make the amount to lofty. The money that goes into the investment should not even be considered to ever be stopped. Investing is a long term job.
As a frugal mom, I can tell you that I count our stock investment as my job. It is my responsibility to verify growth, watch the market, be patient, and become good friends with our investment advisor. Treat this like a job. Instead of punching a time clock for a company, you are following your future savings. Closely.
Diversify Funds for Balance
Besides growing the stocks with a monthly installment amount, diversification is important. Entering the investment market is easy through a variety of ways. First, there are mutual funds which offset individual stock risk.
Second,. there are company 401 (k) opportunities if your spouse has that option. Third, there are mom investment groups you can join, or start your own with honest, trustworthy friends or church acquaintances.
Finally, there are annuities, Roth IRA's and individual stock purchases.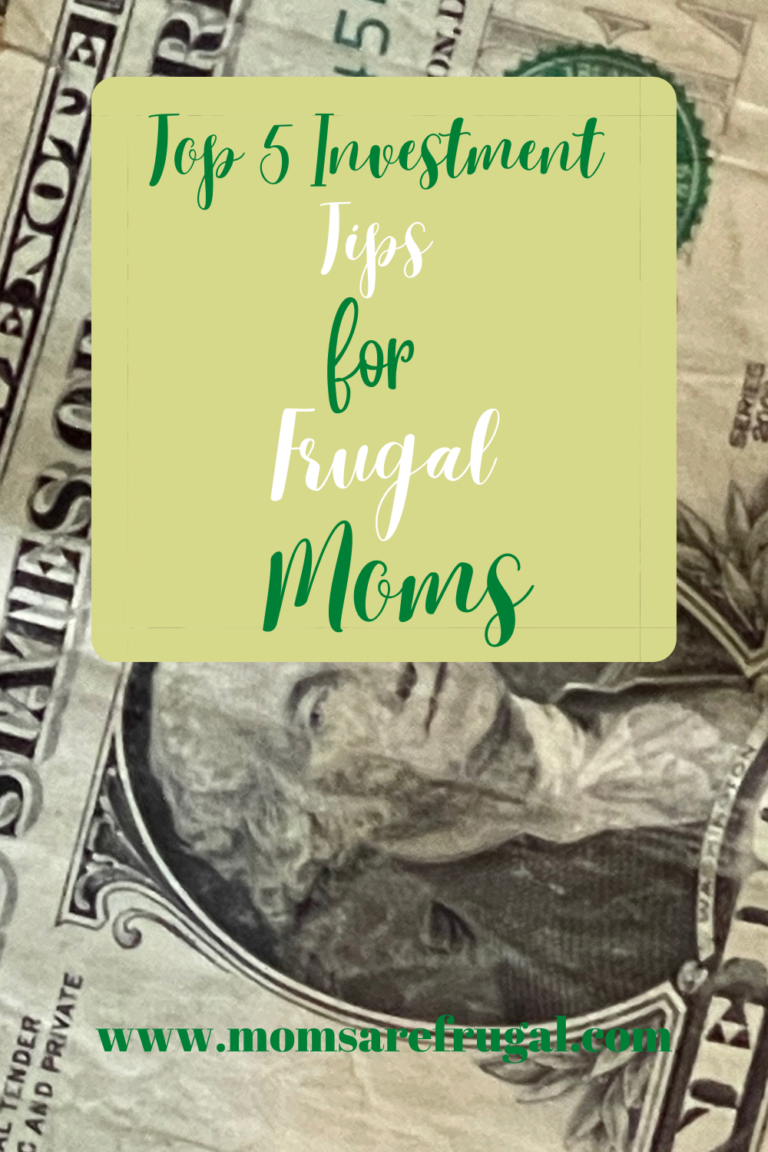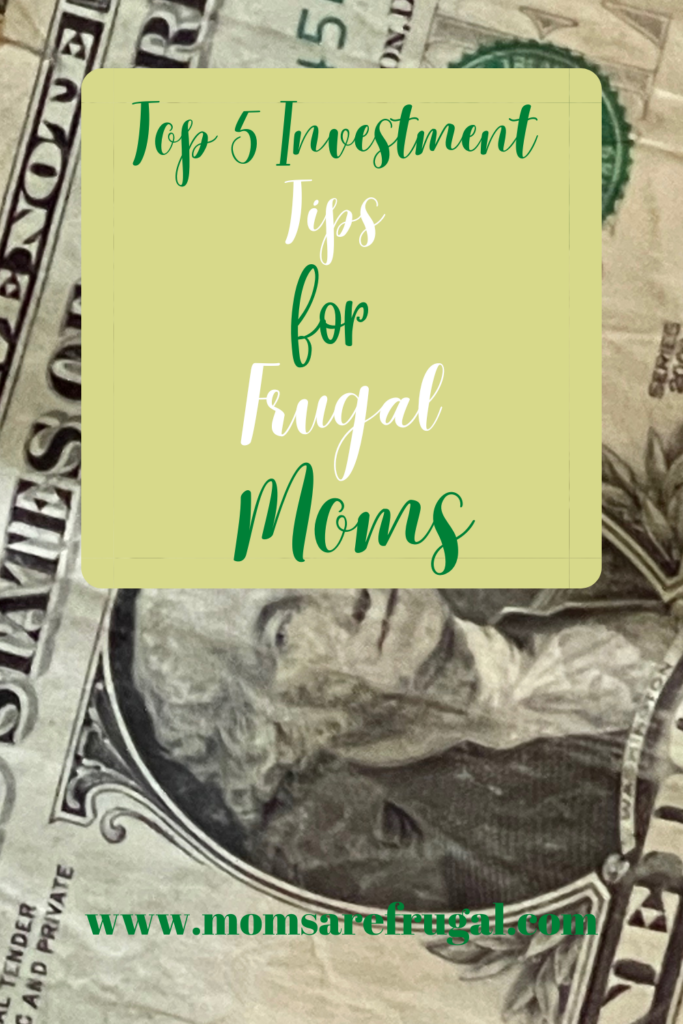 Long Term Investing
I can't say this enough, but go into this venture long term. Just like a career minded individual enters the field, so must a frugal mom investor. It is hard when the market drops to see hard earned life savings dwindle. But, alternately it is also fun when the market is up to see the bank account increase. Don't hang up the towel or get nervous. Hang on and hold the line.
When the time does come to cash in for a future goal or retirement dream that will be the payoff.
For more tips on frugal living, homeschooling, and suburban homestead life sign up for my newsletter.