Photography can be an expensive hobby. Follow these tips for frugal moms to save on a hobby they love and continue to make or create lasting memories.
Buy an Older Model
The sharpness of an image does not come from the name on a camera or the gear. Image sharpness comes from the user. When buying an older model my son picked one up at an antique mall. I thought for sure that it would not work as well as a new one. Turns out he has a better camera than I do at 1/3 of the cost. His lense only cost him $100.00 and it is a really good lense. He can stand across a football field and obtain a close up of someone on the other side. Needless to say I wish I would have bought it first. '
Just because it is an older model definitely means to get the current owner's opinion and history of the camera. Ask if they will take a return if it doesn't work properly, and always see if they will take less. That is the first way to save on camera gear. 
Borrow from Someone Who Has Good Camera Gear
Next, if you do not have the money right now for good gear then try to borrow from someone who does. For example, my son has a good camera lense. I do not. For me to go out and spend 1000.00 on a lense right now doesn't make sense. So, I have two options: One check I can check antique stores for good buys or borrow one. If I have a photo shoot or something planned borrowing is what I will lean towards.
Also, take note if you do borrow camera gear it isn't cheap so take care of it. Sometimes I borrow my younger son's camera to get a different perspective on that brand. Our family does collect antique phones and cameras' so we have a lot to mix and mingle. Frugal moms try hard to find anyway they can to spend less. Staying in the less is more mindset propels forward the frugal mentality.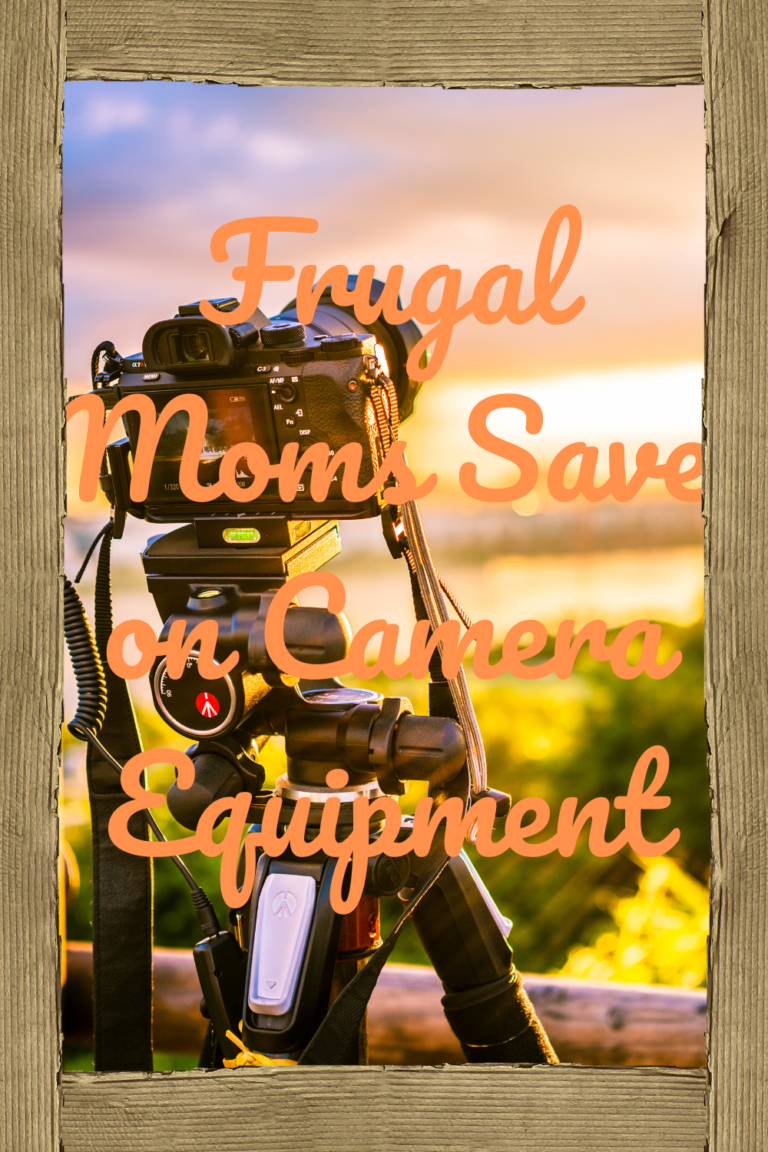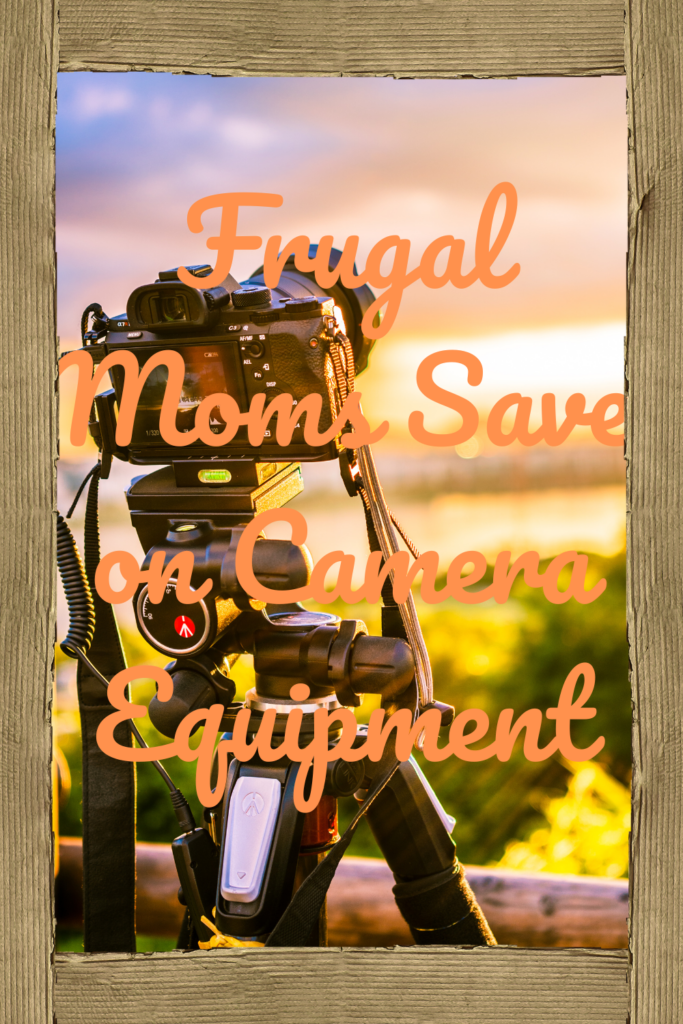 Rent Good Camera Gear
Another good way is to rent camera gear. Great places to rent camera gear is: borrowlenses.com and Best Buy.com as both have affordable options. I don't have any experience with renting, but with some internet research sound decisions can be made.
Frugal moms are happy renting. Sometimes it is just as good as owning while saving up for your dream camera and all of the equipment needed.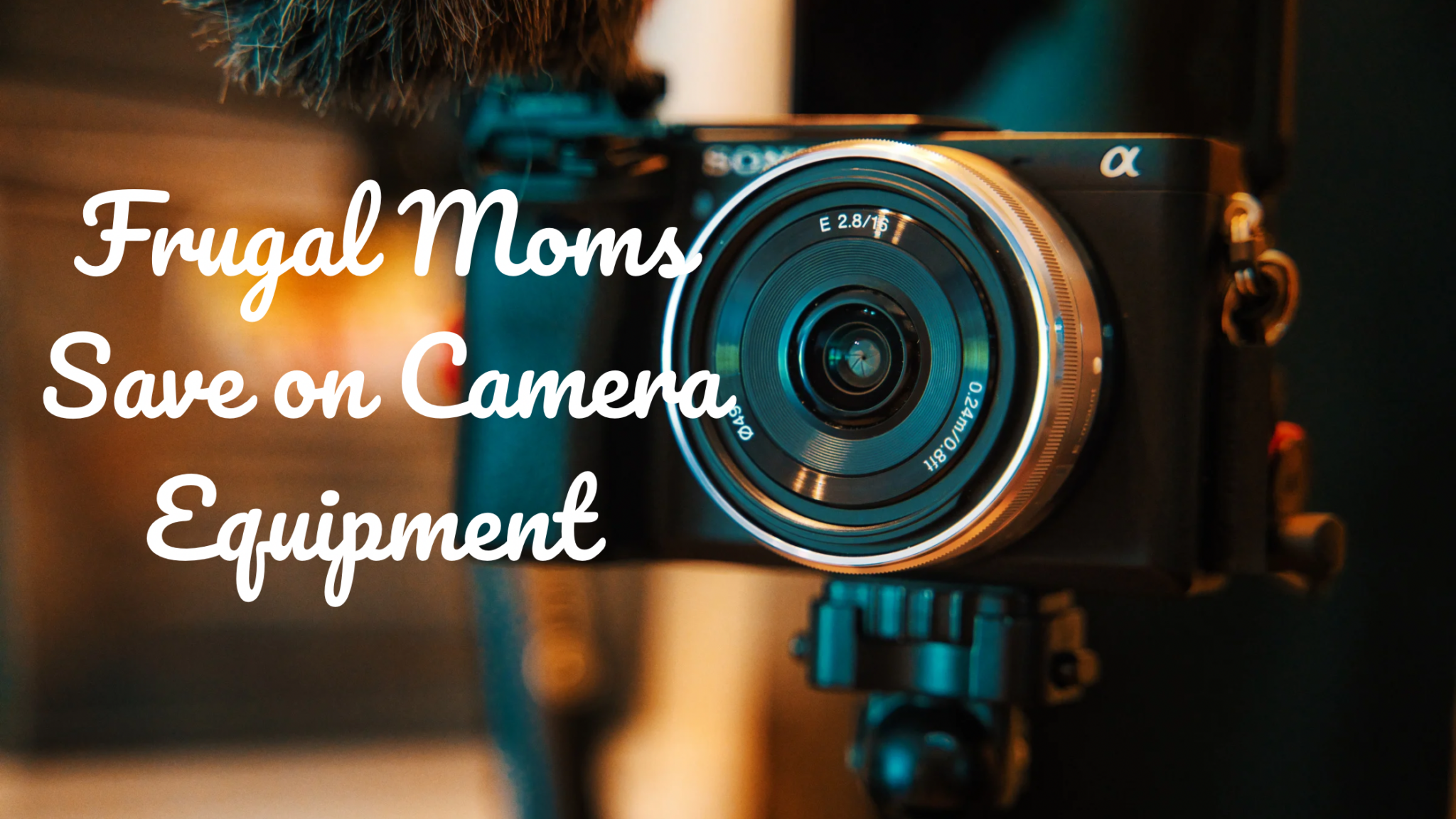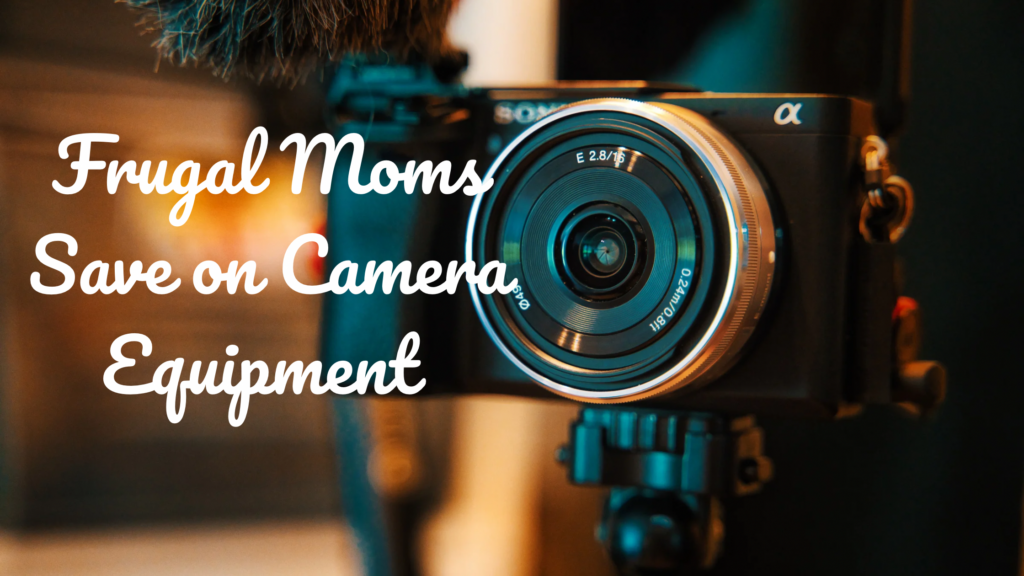 Buy Used Camera Gear
eBay is known for having used items. When most frugal moms are looking online for used products of any kind they go to eBay. Another good place to try for good used camera gear is Etsy. As I mentioned above my son found good used gear at an antique mall, and antique auctions would also have good used gear.
Yard Sales would be another ok place to find camera gear if they owner were present to answer questions. Make sure to check reviews before buying a used camera, and decide which features are important to you.
In addition to checking reviews, investigate the shutter speed to make sure it is working properly, and tryout the autofocus. All of these are the important parts of buying used. Likewise, ask if they will take returns in the event something does go wrong. 
Frugal Moms Obtain Off Brand Camera Gear
Off brand to me means not paying full price. I don't think that buying any brand name is a good idea. A good portion of the money goes for the brand name. In my situation as most frugal moms who want to save I would prefer to invest in saving on the brand and increasing my equipment. Getting a good working camera is the most important item on the checklist.
Consider improving the art of photography before buying the latest and greatest on the market. Get one that will last for what you need over the years. Quality over brand name any day. Finally, the most important part of buying any used camera is to make sure that your expectations of it are fulfilled. Nikon and Canon put out new brands each year, so the value of the previous year goes down in price…not quality. So, in closing I would ask you to do some internal introspection and see if you need to keep up the with trends or if you're fine with last year's model.
Frugal moms prefer money over the trends. Be a trendsetter and save.
For more tips and ways to live a frugal life in homeschool, homemaking, homesteading with your family sign up for my newsletter!