Homeschool preschool years are so much fun, and I am glad that I decided to keep my kids home to learn. As they begin to understand the alphabet and read it is very rewarding. Letter C activities are easy because the C is easy to make. In my years' of homeschooling I found that I always enjoyed teaching the letter C. 
Here are a few ways that I taught my four boys the letter C, third letter in the alphabet. Along with a game, each week I had a plan to teach the letters. My lesson plan involved one fifteen minute activity that moved into four parts. Therefore, we only did homeschool preschool for one devoted hour each day. The rest of the day was for read aloud, exploring outside and having a lot of fun with crafts. 
Letter C Handwriting
First, I have my children start with handwriting. This is an easy ice breaker into learning the letter, and develops the fine motor skill. At the beginning instead of using crayon, we start with markers or the beginner crayons that are larger. Little fingers have a hard time controlling the pencil and regular crayons. Other homeschool moms may do this differently, this is just my style. They have years to learn how to write with a pencil.
Second, I print off a sheet of paper with C's specifically for beginners. Most are free printables and cost nothing to print. For additional use and savings, laminate the printable and it can be used multiple times. I still have my children who are much older now practice if they show messy handwriting.
Third, after we practice a few C's, they will try one on their own. Don't be critical. There is time to learn and practice.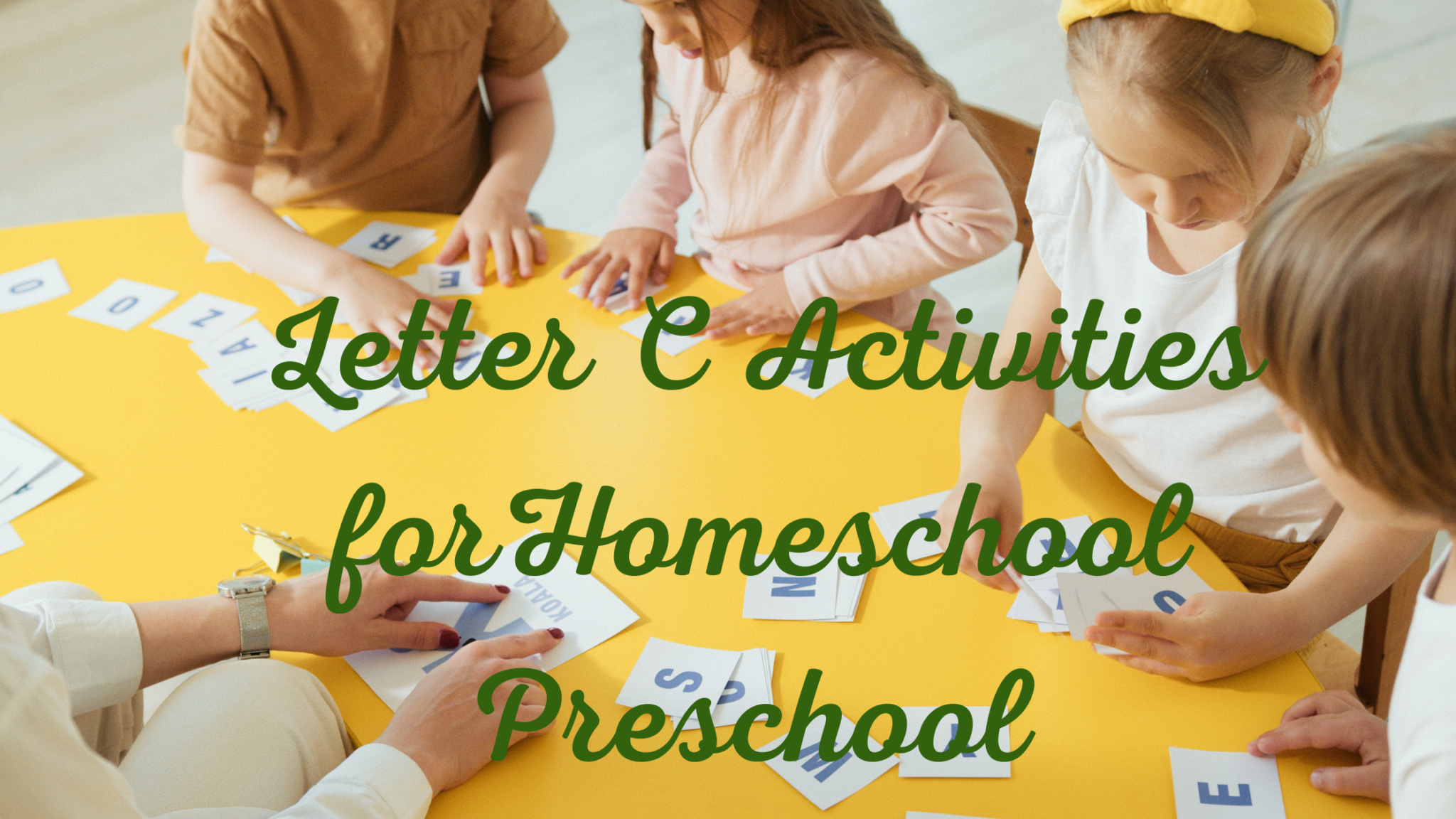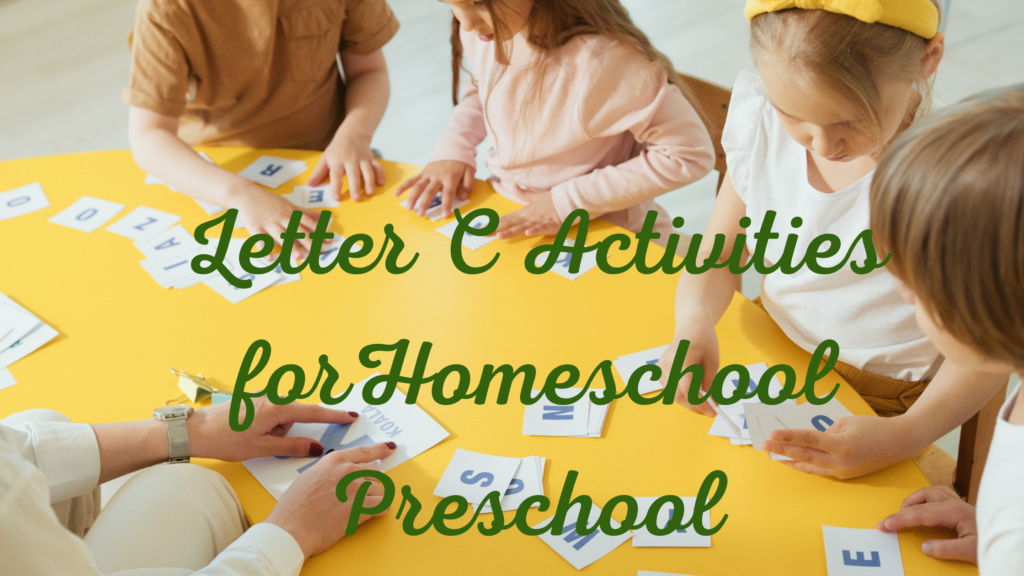 Reading the letter C in Homeschool Preschool
Next, after we work on handwriting, I move into reading the letter C. Therefore, on index cards I will write a few easy words like: cat, car, can, call and cut. Then, I will write just a C on a card. After that, I mix the C into the stack of words. As they sift through the words they will see and begin to process the C association. By the next week when we do a quick review, the homeschool preschooler may remember the letter C. Recognition is a powerful tool that we hold and it doesn't take lots of worksheets to get muscle memory going for repetition. As my homeschool preschooler is going through the stack I ask them to show me the letter C. To be fair this may not happen the first time the game is played, but after pointing it out a few times they will start to find it more quickly.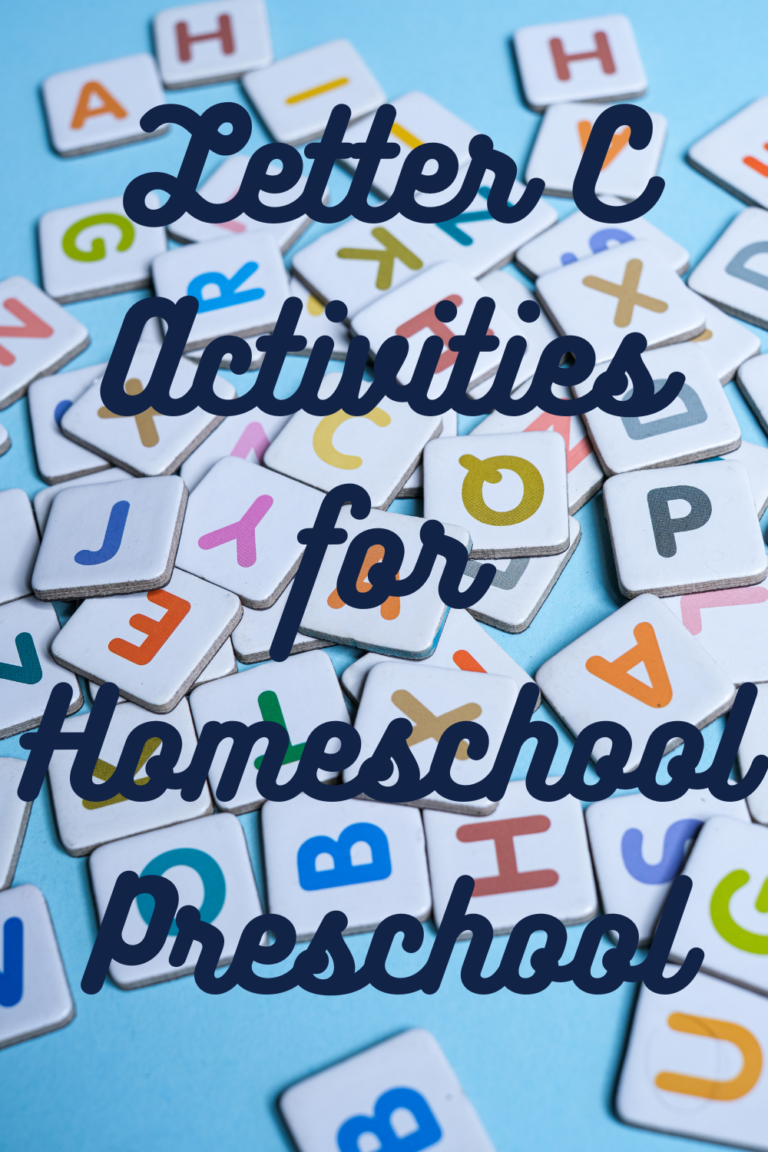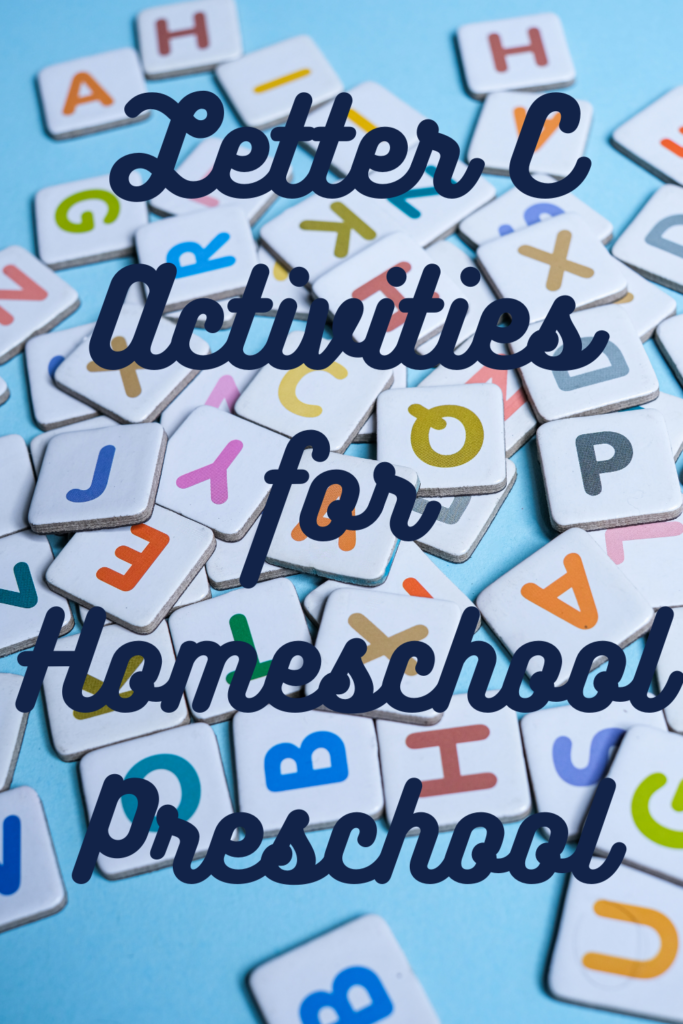 Using an Alphabet Abacus
The letter C on an Abacus is easy to find. Beginners learning the alphabet may not find it so easy. I use an alphabet abacus to work with on finding C. First, I will turn the letter to the back so just the picture is showing. Next, I ask them to turn the pictures over and find the letter C. My second oldest son had the best time with this while he was in preschool. He loved it when we did a letter hunt. He always found the letter C quickly. Later, I learned he had a photographic memory.
Several times we work with the abacus to drill the C location, sound, and the picture on the abacus. My goal is to have the muscle memory in tact well for the end of the week. Also, for quiet time I have used the electronic abc games that see it, say it and spell it. There are several of those that are great for free time activities.
Finally, have fun teaching the alphabet. They really only learn it once, and then by the time they read its done. Simple lesson plan daily would be the letter of the week activities on Monday, Tuesday read a book related to C's. Wednesday make a craft our of a letter C, Thursday make a snack together with a letter C in the name. Then write that on a index card for them. Each day they sit down to eat have them point out the letter C. Finally, on Friday play a game that involves the letter C. Use sidewalk chalk and write the alphabet. As the jump or hop along have them to something different when they land on C.
Teaching homeschool preschool isn't hard, and there are many fun ways to teach the letter C. For more ideas on frugal living, homeschooling, homemaking and life on a suburban homestead sign up for my newsletter.