I love a quick, healthy, cost efficient meal. Especially after a long week of homeschool and sporting activities. As a family of six we cannot eat out a lot. Tuna casserole is one of my favorite go to recipes. Easy, delicious, filling and frugal make it a meal planning staple.
This quick tuna casserole has all the making of a healthy meal. Peas, tuna, noodles and carrots keep the veggies involved without a lot of prep. To add in a little extra flavor cheese is always great for the topping.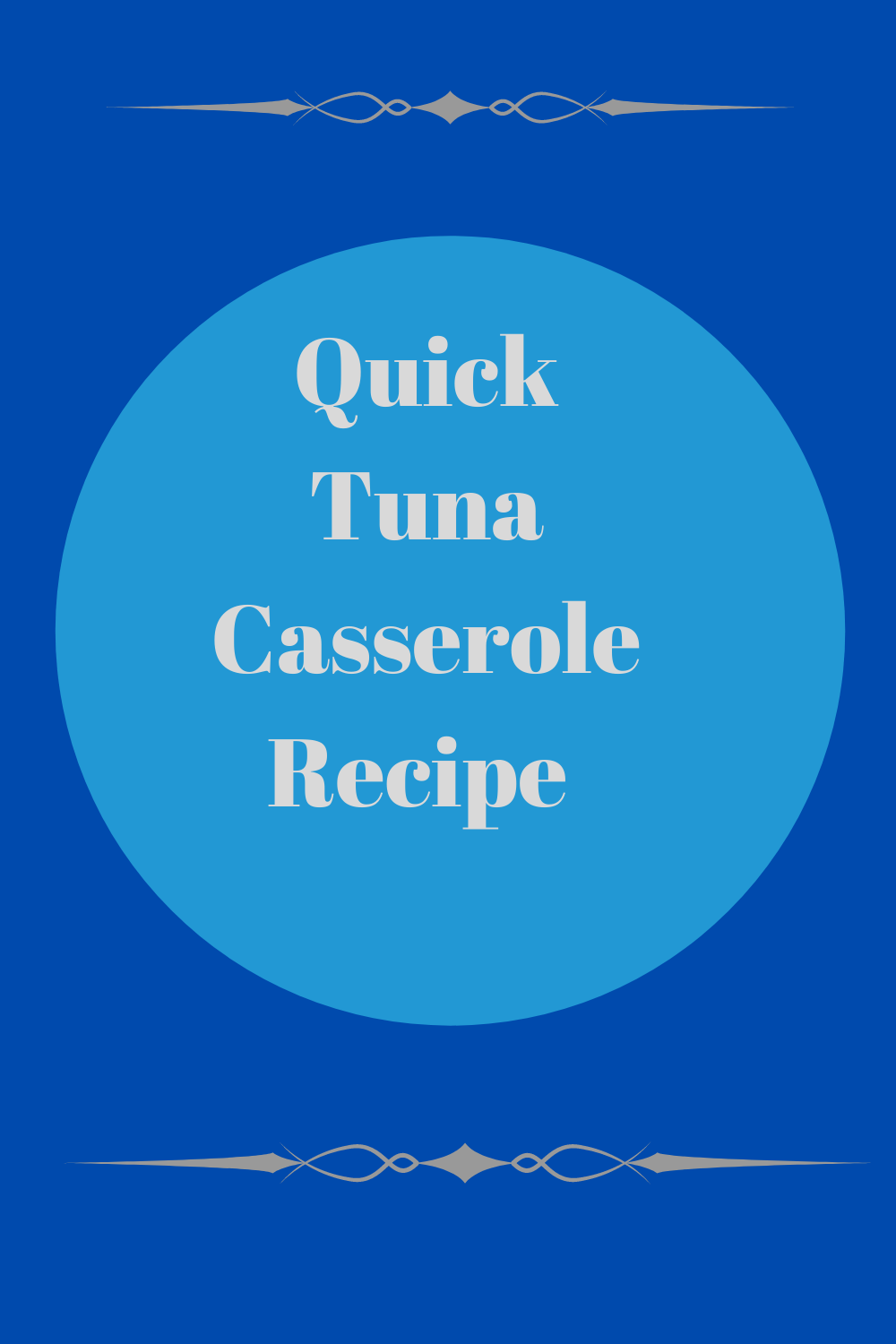 Quick Healthy Meal Prep:
Set out all of the ingredients ahead of time.
Cook the noodles.
Preheat the oven.
Spray the dish with nonstick cooking oil.
Set out the measuring cups that will be needed.
Run a sinkful of dishwater to soak dirty dishes and cups.
Set the table for dinner.
Quick Tuna Casserole:
2 cups egg noodles
1 frozen package of carrots
3 six ounce cans of tuna packed in water, undrained
1/2 cup finely minced onion
1/4 cup stick of butter, melted
pepper, salt and paprika
3 1/2 c. milk
2 large eggs
1 cup grated cheese.
1 bag of frozen peas
Directions:
Preheat oven to 400 degrees.
Grease a 9×13 inch casserole dish.
In a large bowl, whisk together all ingredients and pour into the dish.
Sprinkle cheese on top.
Bake until casserole puffs up and the cheese has melted. Approximately 20-25 minutes.
Serves 6.
Since I am a homeschool mom of boys the meals need to be healthy, yet filling. As a side dish I serve iceberg salad with ranch dressing.
After a long day of either homeschool, work, or housework does your family eat together? Don't let dinner preparation take away from special table time….try the quick tuna melt casserole tonight!
Sign up for my newsletter to get updates on frugal home living, homeschooling, life on our suburban homestead or homemaking help.