***I did receive compensation for this but all opinions and thoughts of the online classes are my own honest view.
The self paced classes held online in Mr D Math is amazing. Online homeschooling classes allow for kids to work fast or slow. My son has loved the course so much. As a homeschool mom it is fulfilling to see him engaged in online learning. One of my sons' knows that he wants to be an entrepreneur. This class has been so helpful to him.
Bringing out the independent learning portion of our homeschooling journey is one of the reasons' that I value online learning. My children love to embrace independence and move forward at their own pace. Fundamentals of Entrepreneurship allows for this advancement. Mr D Math allows homeschool students to go along in the course with ease.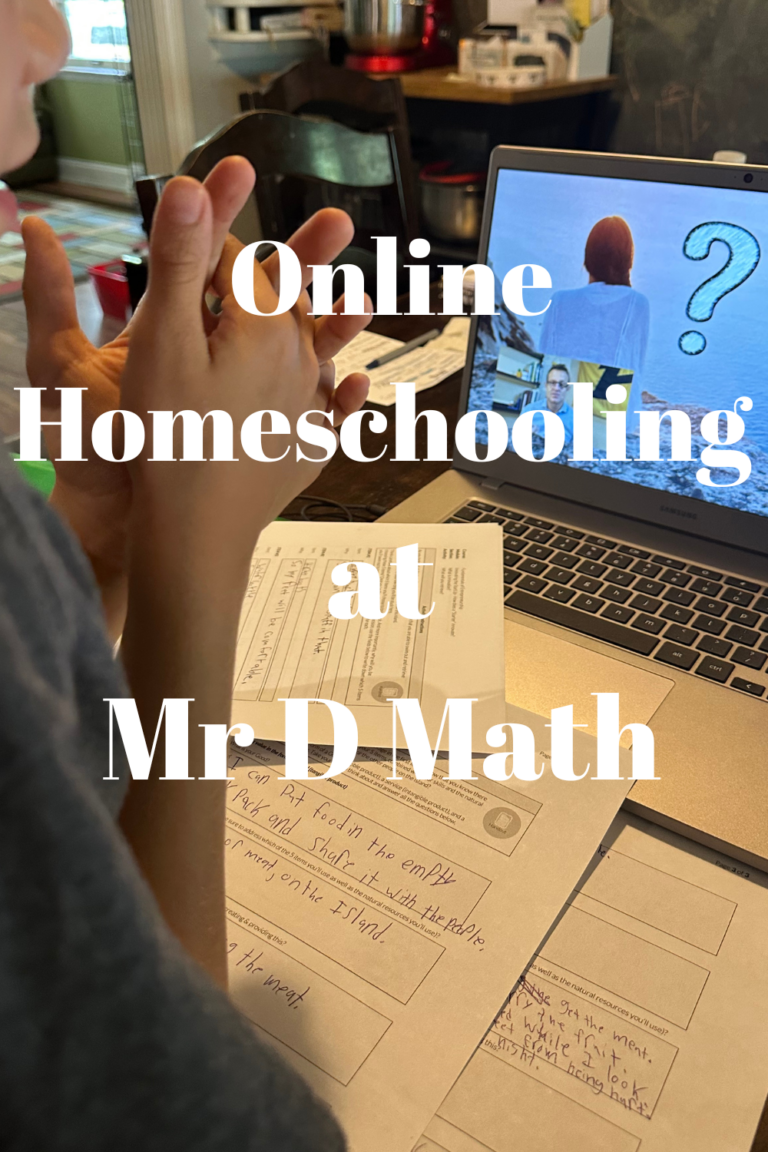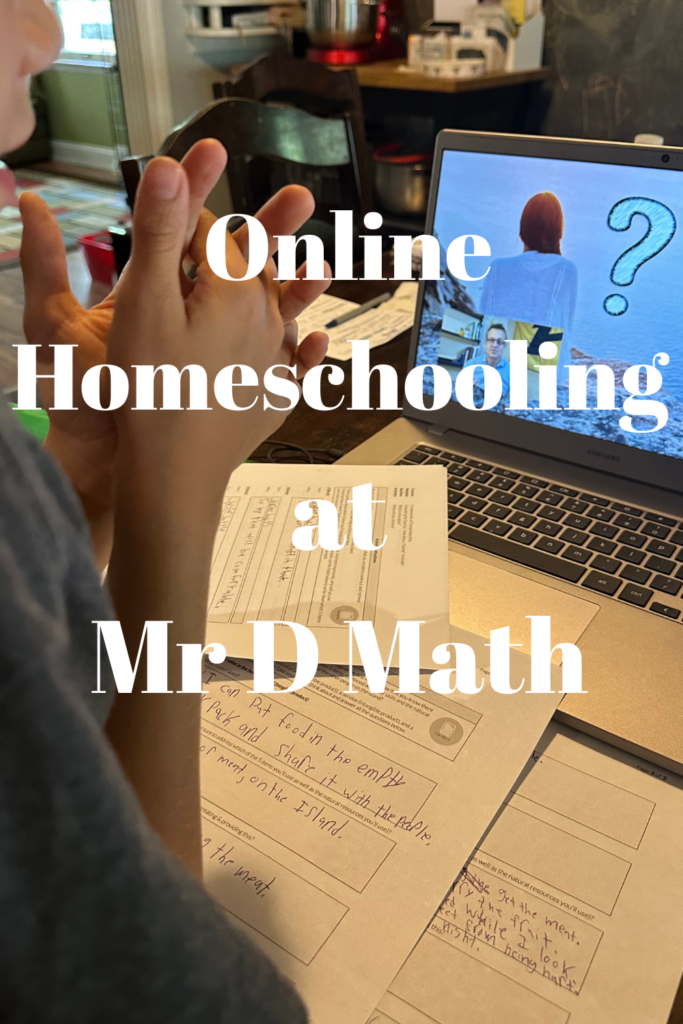 Easy Online Homeschooling Self Paced Lessons
The self paced lessons in the Fundamentals of Entrepreneurship class were easy to follow. My son was able to log in, find his module, watch the lesson and complete the activity. Upon completion each day we would talk about what he learned. Never once did he not want to take the online homeschooling class or finish a module. The words "this is too hard", or "I don't want to" were not expressed. Each day he happily began his online, self paced lessons that he was able to regulate.
In addition to the ease of use, he said the lessons were fun. He liked to do them, because it wasn't someone just teaching. The words and ideas used were on the screen to help him understand what he was learning. If necessary, he could go look up the words he didn't understand. Next, he said the concepts were understandable.
Video Teaching Involves Critical Thinking
Critical thinking is important. Learning to think critically is a skill that has to be nurtured. Mr D Math does a very good job at working the critical thinking part into a lesson. Homeschoolers are going to enjoy the video teacher, as it is interesting. But, secondly they will enjoy what they are learning. The Fundamentals of Entrepreneurship classes are basic, and informative. Even I learned some of the behind the scenes planning of a future in entrepreneurship.
This class focuses on the fundamentals of business startup and creates questions and thoughts that kids can act on. The thinking wheel begins to spin as they work through each module. Beginning a business to work for oneself is not just a sign or an idea.
I like how this class allows homeschoolers to see the work that goes into entrepreneurship.
Hands-On Applicable Assignments
The assignments can be printed out easily. They are very self explanatory and flow well with the teaching module on the video lessons. Mr D Math has made the online learning segment of this class applicable with hands on assignments.
Likewise the study skills for homeschoolers are enhanced throughout the lessons. Ample opportunities exist for each homeschooler taking this course to progress in personal study skills. My son was interested in the video lessons, and is usually the first one done on most projects. He found out that if he didn't understand something mentioned that it was easy to refer back the video.
Connecting the dots from the online video lesson to the hands-on assignment was like a scavenger hunt to hime. He found it fun to make the connections in his learning. Not to mention his future career as a kid entrepreneur.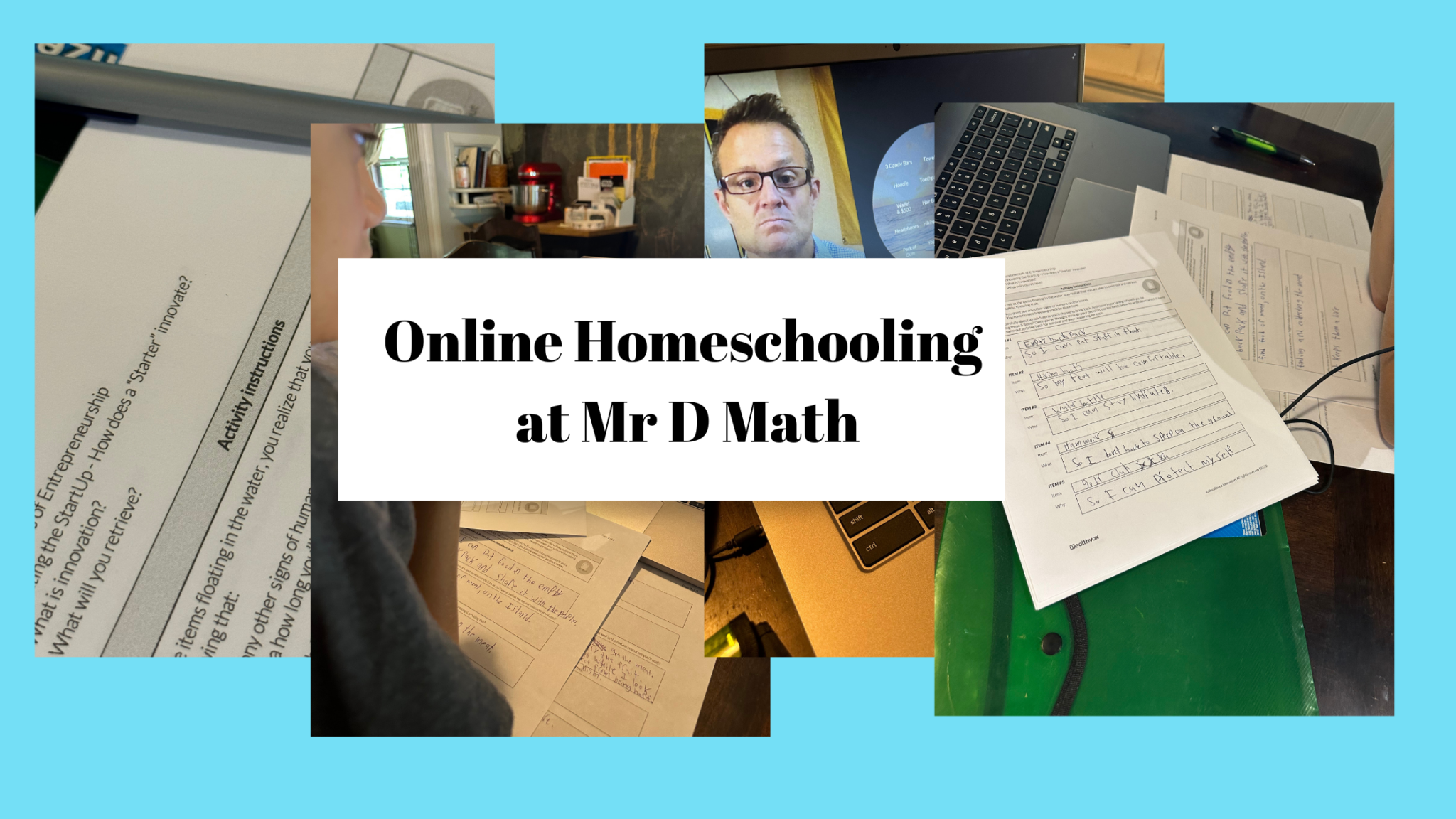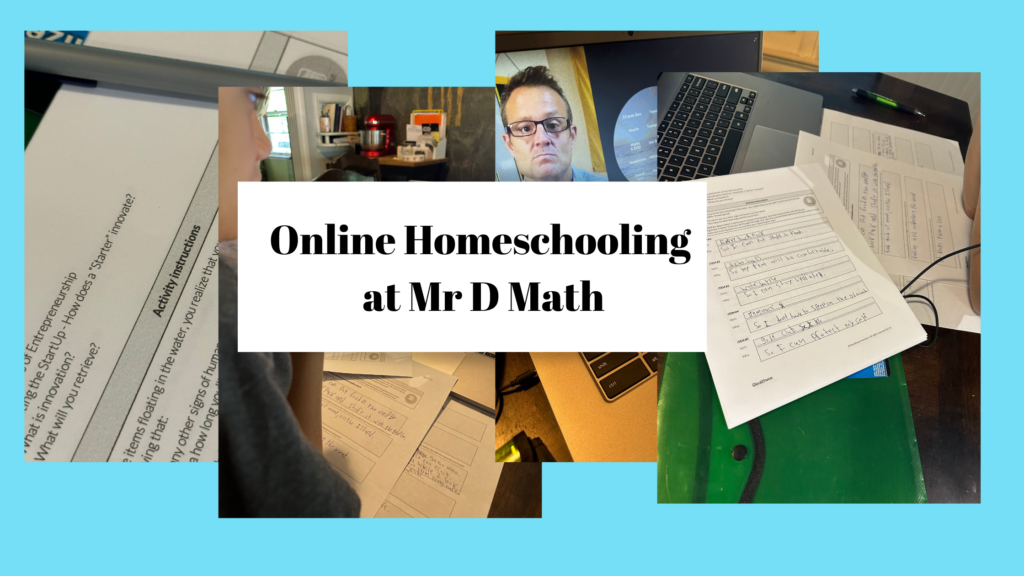 Positive Feedback and Progress Advancement in Each Module
Mr D Math provided positive feedback on lessons. I, as a homeschool mom appreciated this because kids need positivity reinforcement. Even if he did not complete something correctly the feedback was good and he continued to advance through each module. Goal setting skills were implemented in this course also as he continued to progress.
Completing one module, video and hands on with quizzes allowed him have the desire to complete the unit. My son thrives on encouragement and feedback that motivates him. Mr D Math is a great online learning tool for homeschoolers.
Homeschool parents will appreciate the break due to the ease of lessons and value that is placed in each learning module. Key points to remember are video lessons, hands on learning, and positive feedback lead the homeschooler down the path toward understanding the fundamentals of entrepreneurship. I have no doubt in my mind as my son finishes his course he will better understand entrepreneurship.
If you have any questions email Mr D Math, as they are very prompt with their responses. My recommendation would be to try this course for your up and coming entrepreneur.
Sign up for my newsletter if you want to receive more homeschooling tips!