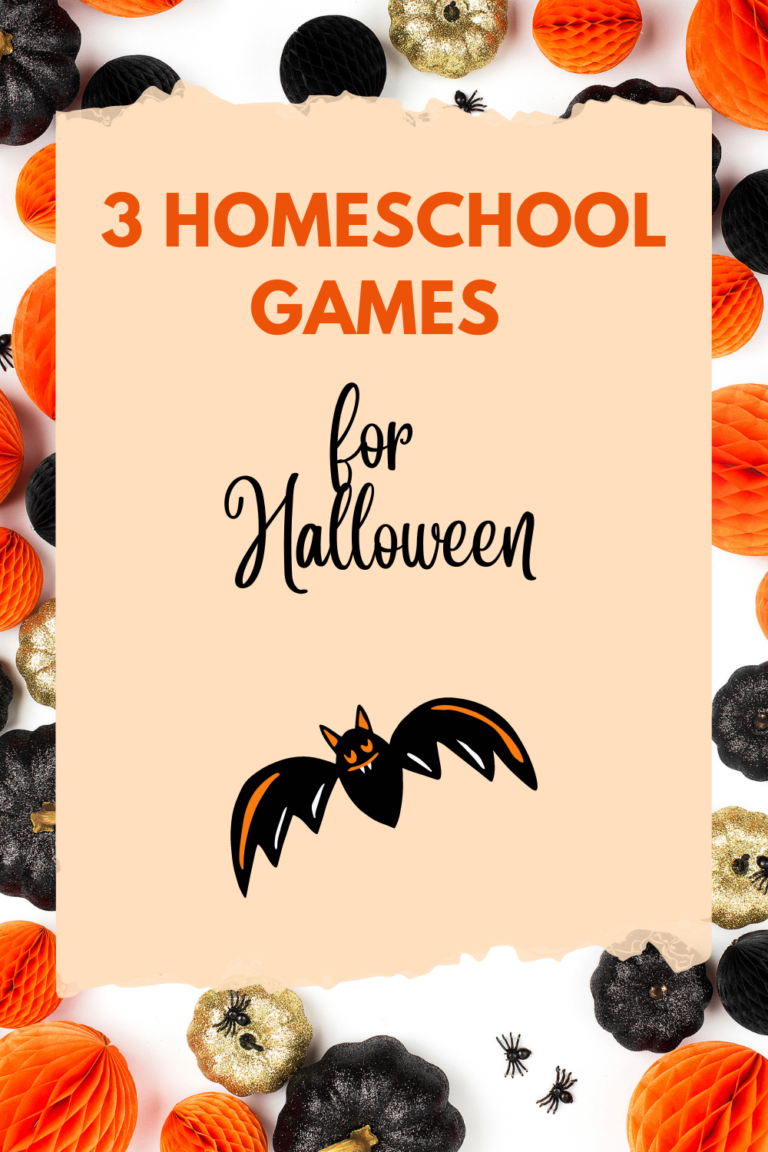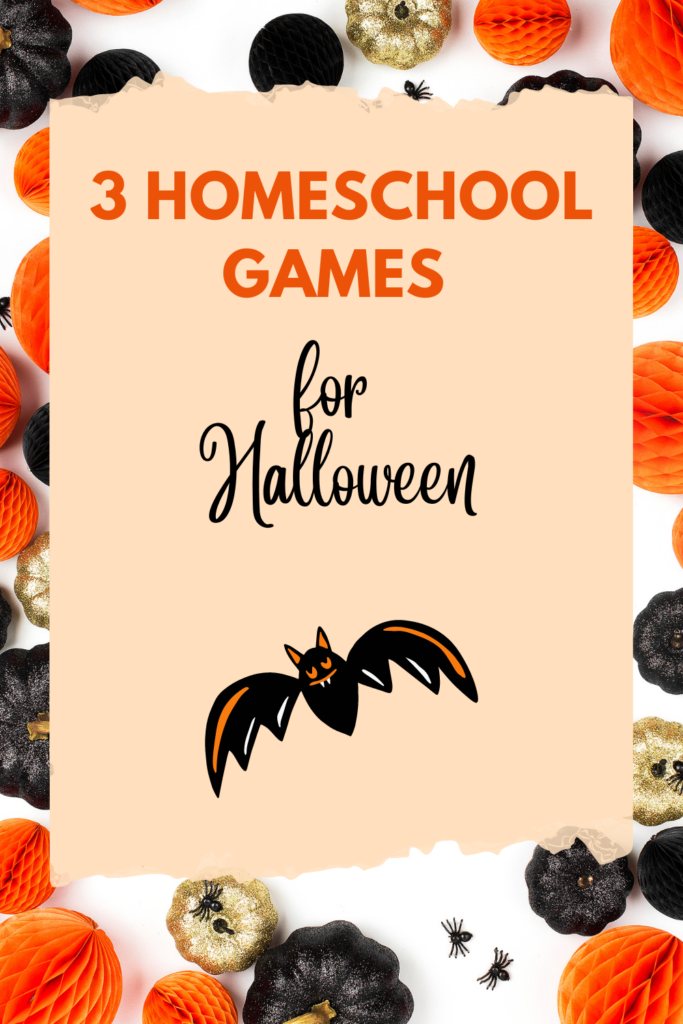 Halloween games are so much fun to play in costumes. Homeschool games for Halloween involve a little bit of learning, a little bit of spooky and a whole lot of fun! Pick a subject, add in the facts that you want the kids to learn and make a game out of it.
Homeschool Games for Math
The Goblin jump involves math facts, equations, or measurements.The second part is a jump rope.  My kindergartener is working on counting to 100. His brother's and I will hold the rope (he is dressed in a costume) and as he jumps we count. He will jump until ready to stop. Then move to the next person.
My fifth grader is working on fractions and decimals so I make up cards that he reads or we will just recite different problems as he jumps. The rope goes a little faster each time he gets one wrong,
 My  second grader is learning addition so that is what we work on as he jumps. I call it the goblin jump because when they are done I will say" and the goblins will get you if you don't watch out". I intermingle other subjects such as poetry in our themes. James Whitcomb Riley is actually one of my favorite poems, and this one particularly relates to Halloween.
Simple things to add a little more fun.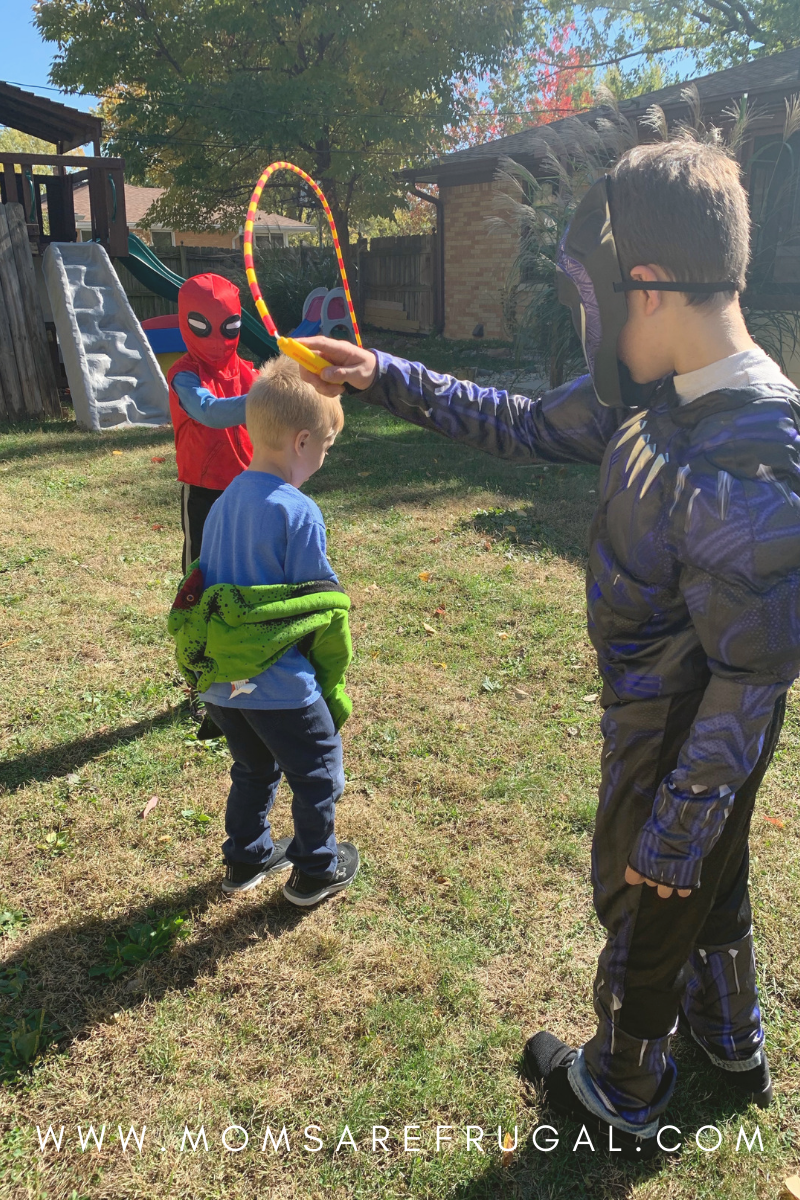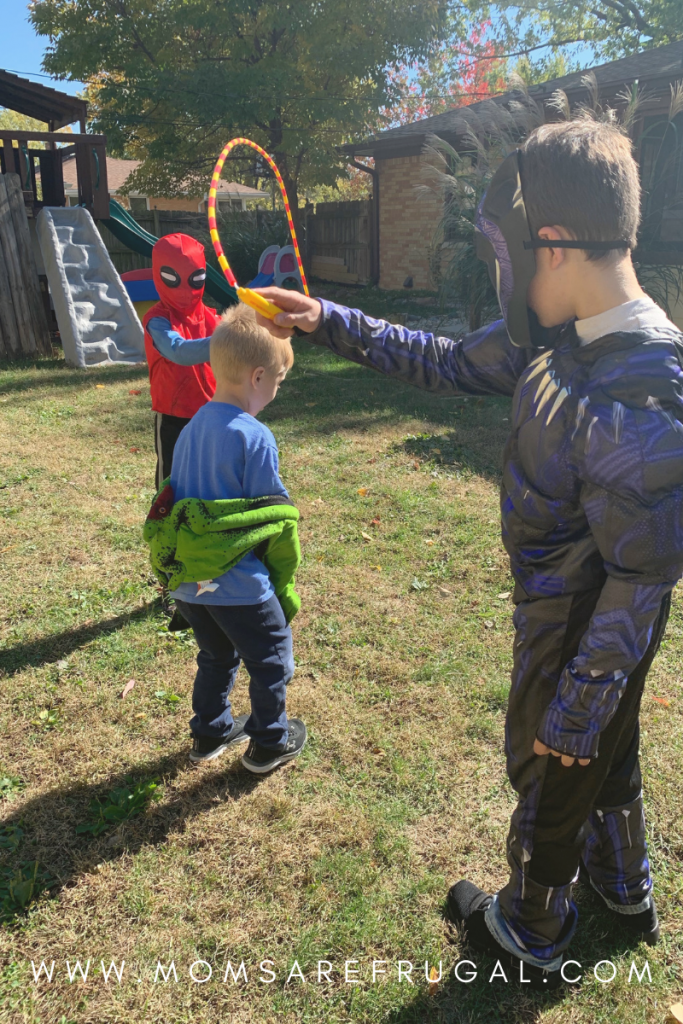 Broom Race
This game is so much fun. My kids love the broom race and it is great for exercise and coordination. We have a mini obstacle course set up and they have to maneuver a ball through it with a broom. The learning part of this is mostly strategy to be the first and not be the last one. Boys are very competitive. No one wants to be last, but it does take skill to work a ball around with a broom.
To add in school subjects, this covers our gym time. In addition to focusing on hand eye coordination, math facts can be recited easily with this game.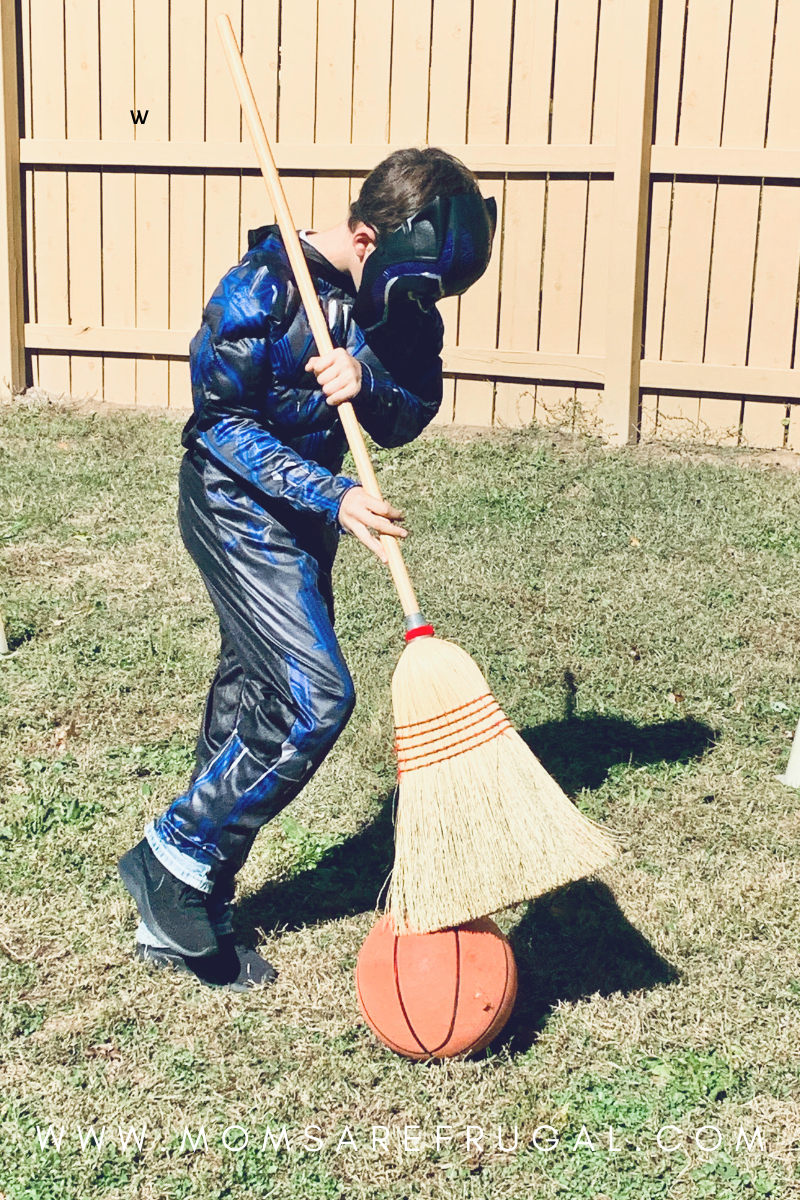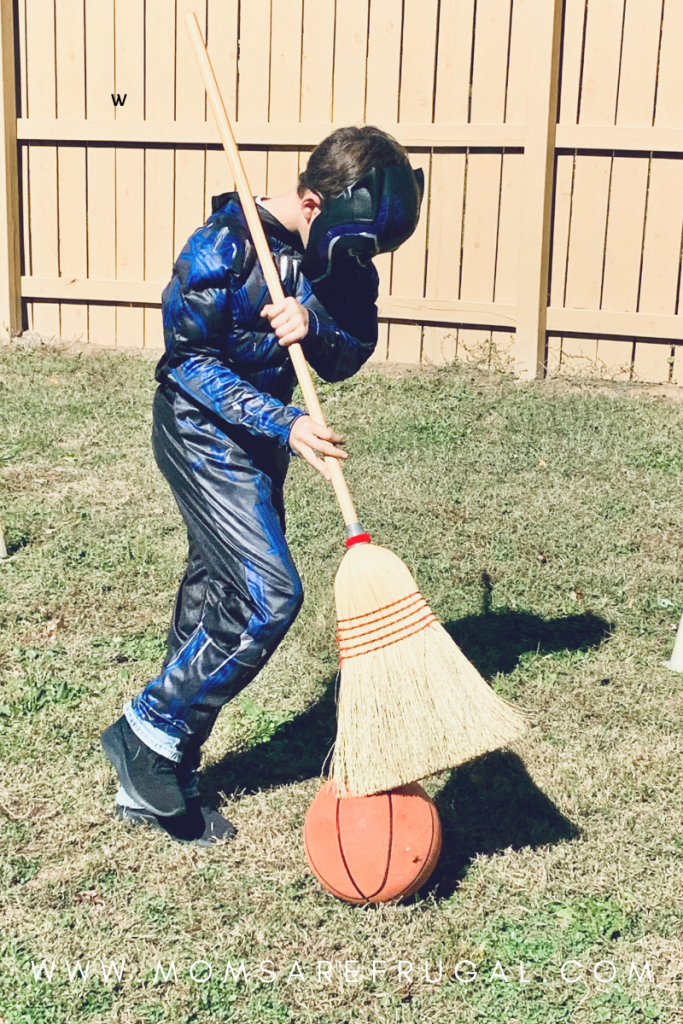 Zombie Tag Homeschool Game
Zombie tag is used for Spelling  Basically it is tag at a very slow pace. Whoever is "it" tags the other person. When tagged they have to spell a word.  Recently, I have changed it a bit and I will give them a word to spell. Sometimes it is on their list, and sometimes I use words from a dictionary.
 If they cannot, they have to remain in the spot until they can relay the information from the lesson correctly.  To change the routine spell words and add a challenge the dictionary helps with more advanced words.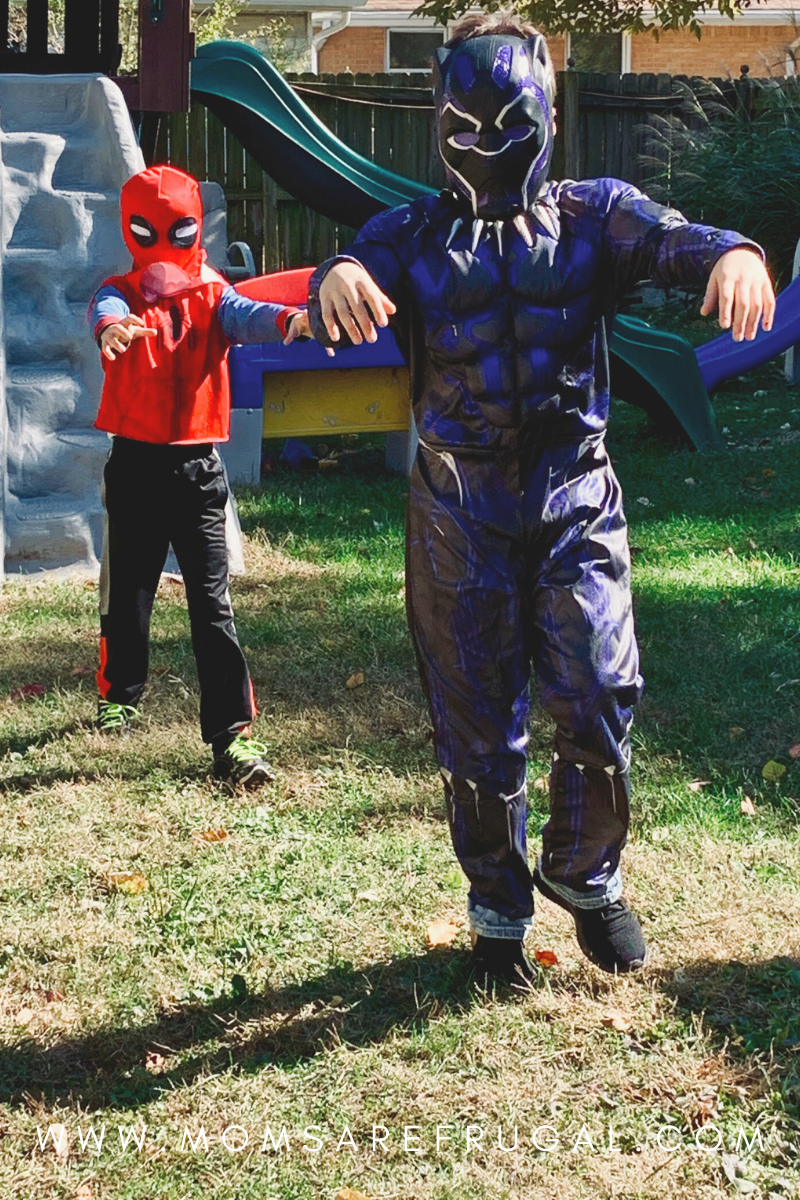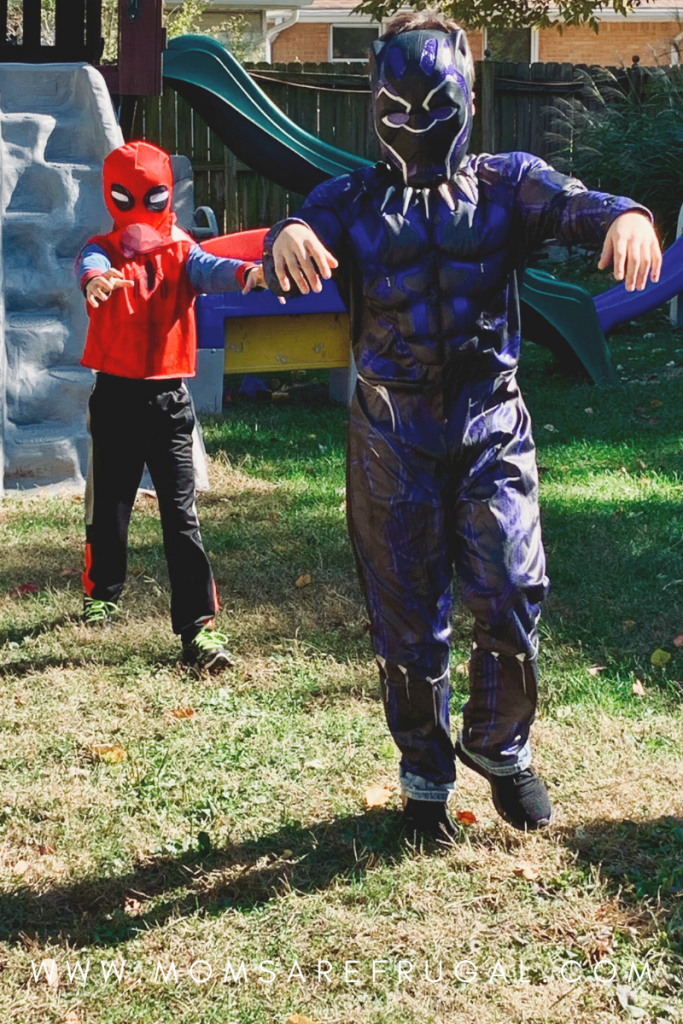 Homeschool games for Halloween are meant to be easy and educational. All games create an open environment for learning. A small amount of creativity added to any game can be used to reinforce lessons for the day. Games can be made to fit any holiday with some creativity. Another reason that I like games included with lessons because it adds to the physical activity and brain breaks. 
Follow me on my @momsarefrugal/ instagram for more game ideas.