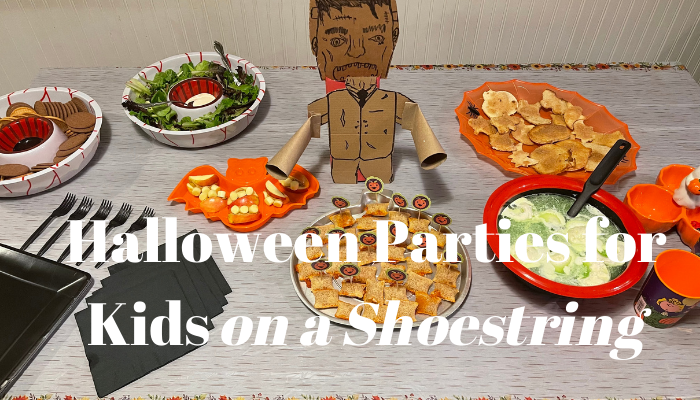 Halloween is a fun holiday to dress up. Costumes and parties can be expensive. I have found some inexpensive ways to hold a Halloween costume party on a shoestring. Work under the Halloween budget this year, not over. Its' never fun to overspend and have buyers' remorse.
Creating a fun Halloween party experience does not necessarily mean a ton of work on the hostess either. DIY can be stressful and very labor intensive. Pinterest perfect is a real thing, and very hard to measure oneself up too. Instead, try a few ways to make fun simple this year. !
Food and Decorations on a Shoestring
First, start with a healthy Halloween food menu. Start with a budget set for the party. Be reasonable with the amount, and figure a per person dinner budget.
Each year I have several Halloween themed bowls, cups, dishes and other items that I reuse for the dinner. When on sale, I stock up on the napkins, tablecloth and plates for future years.
All decorations are mostly homemade or reused. I have bought a few from time to time that I found for very cheap. Yard decorations are used up until they break, and what better decorations than Jack o Lanterns? They definitely look scary enough for Halloween night.
Filling the decorative food bowls is easy with tomatoes, salad and ranch dressing, cookies and other healthy veggies. I have a big pumpkin platter. On that, I added pepperoni rolls with halloween toothpicks. Decorations on the food makes it easy to create a Halloween theme.
Finally, I use Halloween cups for punch. The punch is easy with green Hawaiian punch, Sprite, and vanilla ice cream. At the dollar tree I purchased some chalkboard labels and a chalk pen. For a fun added touch, each food had a spooky name.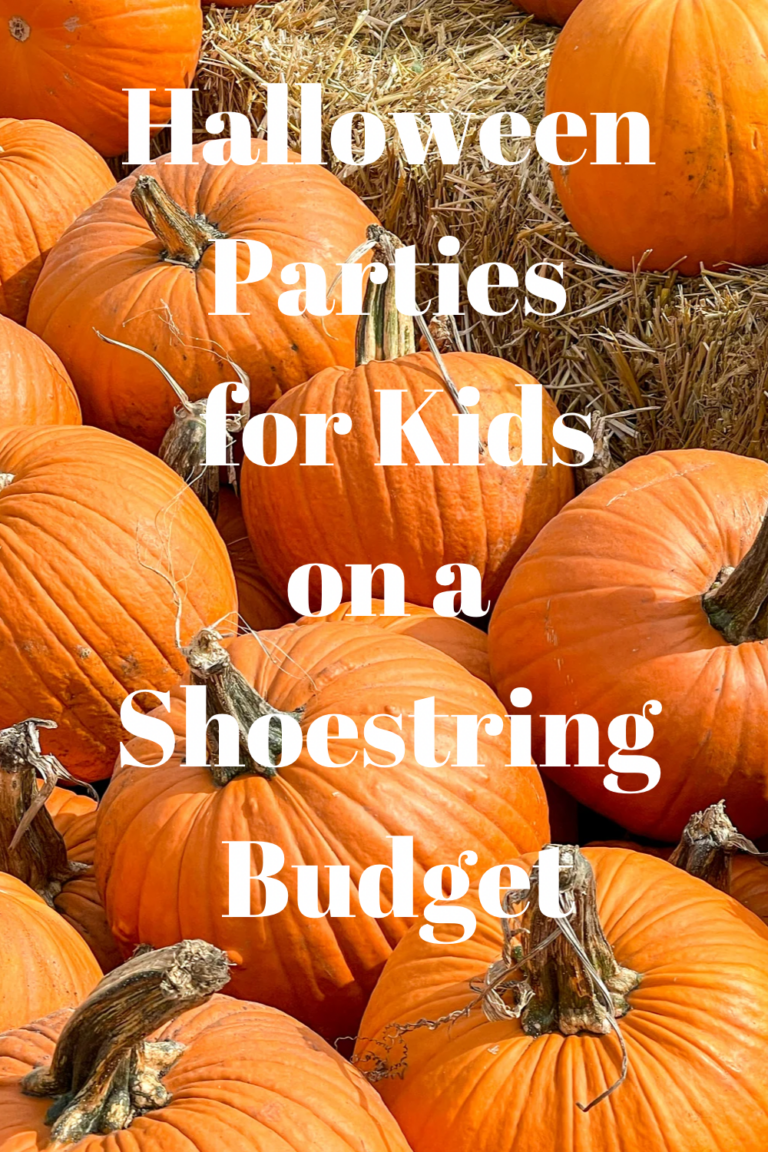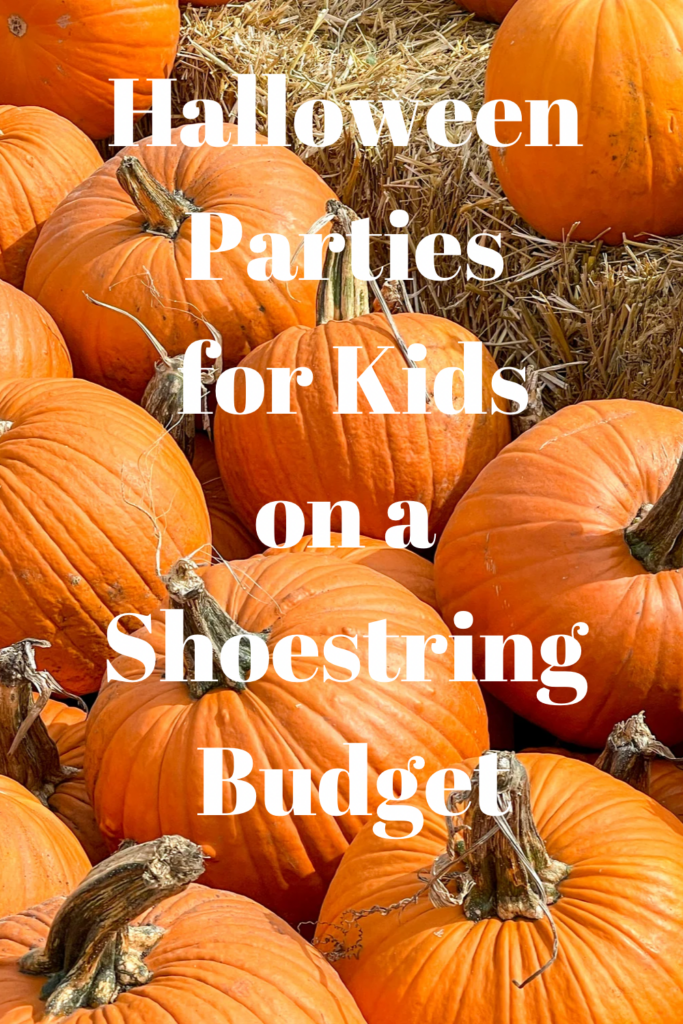 DIY Games for Kids to Play
Games are simple to put together. Since we had toilet paper hoarding last year, I was not able to do our usual mummy game. Teams decorate a person in toilet paper from head to toe. Back in the day when toilet paper was not a commodity, this was fun. Now, it seems wasteful. Even though what I could reuse was put in a ziplock bag for camping trips and other stuff.
Another inexpensive game on a shoestring is apple bobbing. This year was a bit cold, and the boys were shivering, but they love apple bobbing. Grabbing the apple and heading straight down to the bottom of a bucket of water sounds fun. Not for me, but it is always a hit!
My last game that we have used for several year's on end is Pin the Head on Frankenstein. The board is just a large piece of cardboard from the dollar tree. My oldest son who loves to draw added the Frankenstein on the front. Actually, he added the Frankenstein body, because the game is to pin the head on him.
Using a blindfold we spin them 3x's and they get a chance to put the Frankenstein head in the right spot. Sometimes this game gets wild, but is well worth all of the fun and laughter it brings.
Finally, I had a board that was laying in our homeschool closet. It was the perfect size to make a checkerboard game with a Halloween theme. The board was already black. I just added the orange to make it a fun pumpkin theme. This homemade Halloween Checkerboard game is housed on the train tabled (no one ever used it for building a train). My favorite bit of advice is find something unused and set it out to create something new. The kids have been playing checkers around the clock now, and the best part is that a table that was an eyesore now has a purpose. I plan on trying this also for the next holiday. Our checkerboard set is unique to say the least.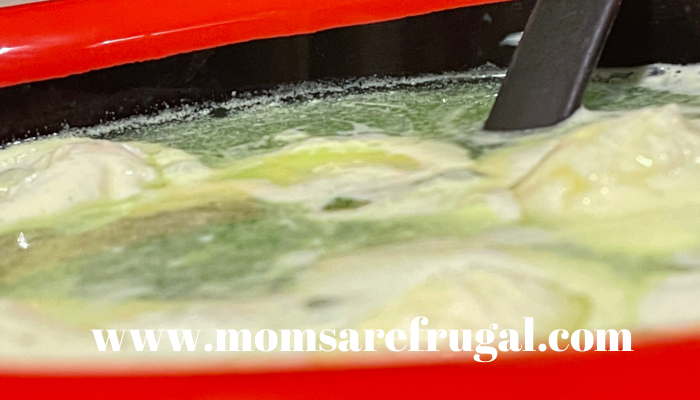 Halloween Party Movies and Crafts
This year we made spiders from construction paper. Creativity is expressed through the freedom of exploration, trial and error and a vision. I handed them black construction paper, a black paper plate, glue and scissors.
In the past, our Halloween parties have had crafts. Supplies for crafts can be expensive and create clutter. Speaking for myself, I am not a big craft person, so I have the kids do crafts that are not super time consuming. My crafts usually come from what I can recycle, or have on hand.
My favorite crafts on a shoestring are created from recycled goods.
From the very easy directions each one of them made their own spiders for our Halloween decorations next year. With very little help, each one came up with different versions of a spider body and eight legs.
Part of the fun is homemade decorations. In the past, I have challenged myself to spend less than $25.00 to throw a party. Sometimes I was able to pull it off well, and other times I did go over budget.
Try to have some Halloween fun at home this year and set a goal amount. Making memories is priceless.
For more tips on frugal living, homeschooling, family fun and life on a suburban homestead sign up for my newsletter.