Some common thrifty family ideas for fall are getting expensive. We used to go to the apple orchard, but last year when they charged me somewhere around $12.00 for a bag of 8 apples I knew this was overpriced. A day out for my boys' and I at the orchard closed in on almost 65.00 plus gas. After that, I decided it was cheaper to go the store and buy a bag of apples.
This year my goal is to have some fun with our own family activities and save the money. It is so much less expensive to get more than one use out of a bag of apples and not regret the purchase. Making an apple pie and having an apple observation experiment has to be more fun than the orchard.
Remember, one of the best ways to have a fun fall is to try the frugal home management system. I have prepared a free printable fall fun checklist for your family. Download here.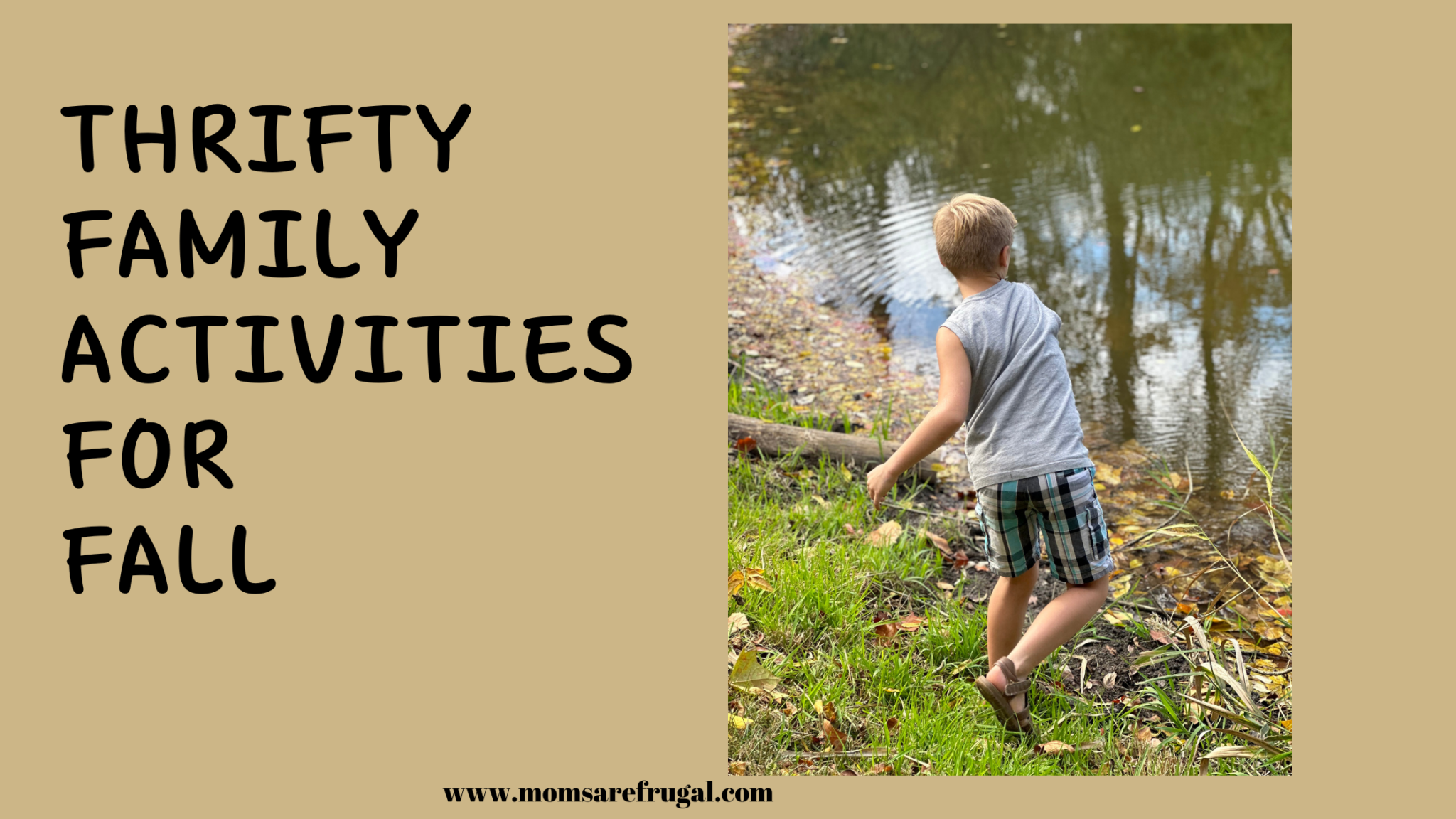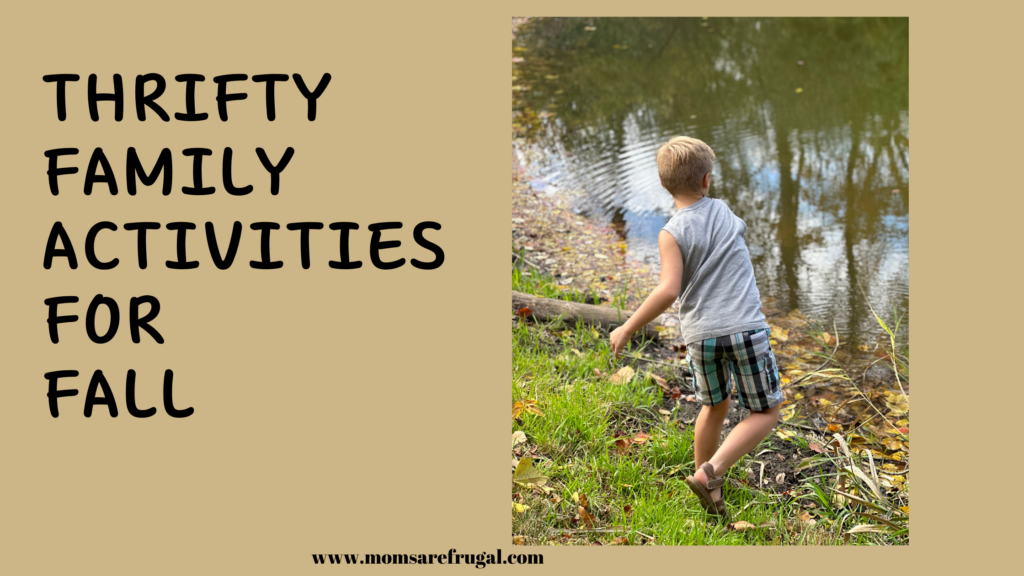 Fall Food Ideas
Some of the food ideas that I came up with for apples and pumpkins to cook as a family are not new. I am not really one to reinvent the wheel, but to keep it moving. One thing we always like to make is apple pie so that one is a given. Last year I made some apple butter and that went over well. As the kids are older I can set a recipe in front of them and guide. It will be a nice change to interact with them and take pictures. Sometimes when they were little it was hard to cook and enjoy some family memories.
Another recipe I think we will try is either pumpkin bread, muffins or pumpkin butter. I bought some baking pumpkins at the store and thought this sounded like a good idea.
Outdoor Fall Fun
Some fun outdoor activities are raking leaves and jumping in them. I don't know how many years' in a row this has been a request from my own kids. They love to rake leaves and jump in them. Personally, I outgrew it a few years ago due to the itching the leaves left when we were done. I have since conceded and said that this year if we have enough leaves this can be one of our activities.
To top it off we will have some homemade hot cocoa. The past two fall seasons have not warranted a day to rake leaves because they fell so intermittently. This years seems to have grown more chillier than usual quickly so our leaves may be on the ground by Thanksgiving. Set up an outdoor leaf hunt, let them get some exercise with raking leaves then top it off with a leaf jump. This fun outdoor fall fun costs nothing and gains you a clean front yard.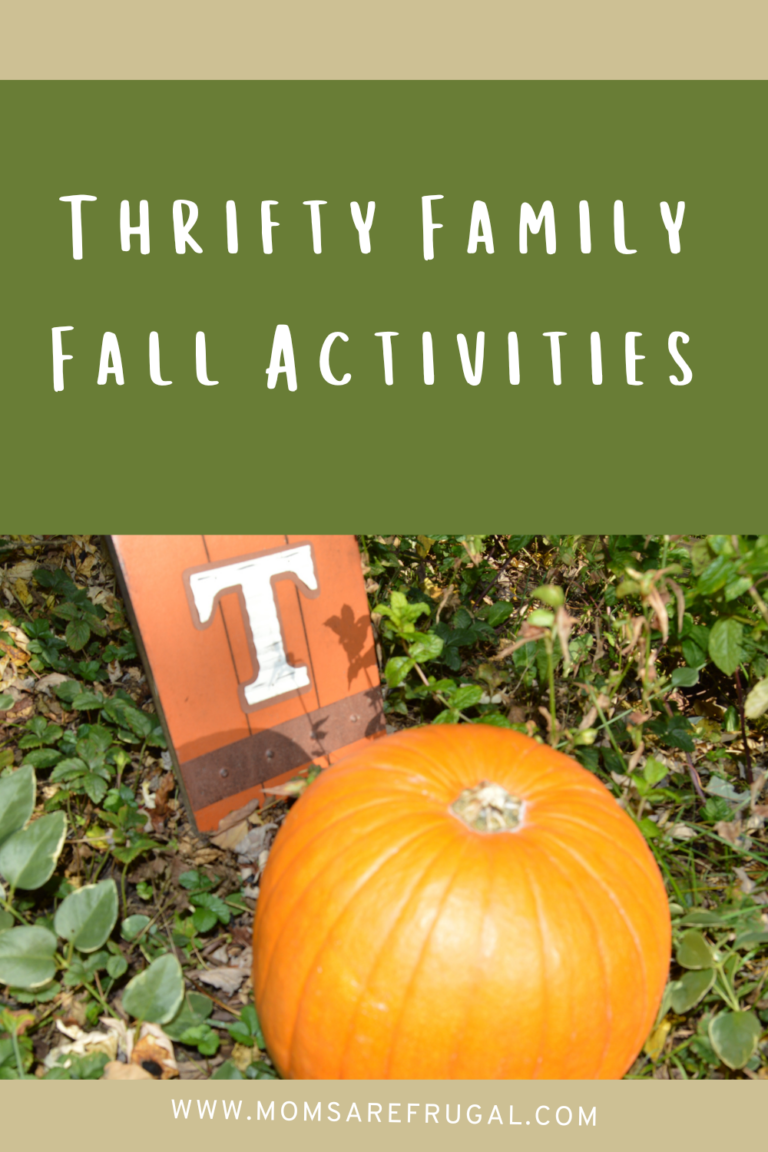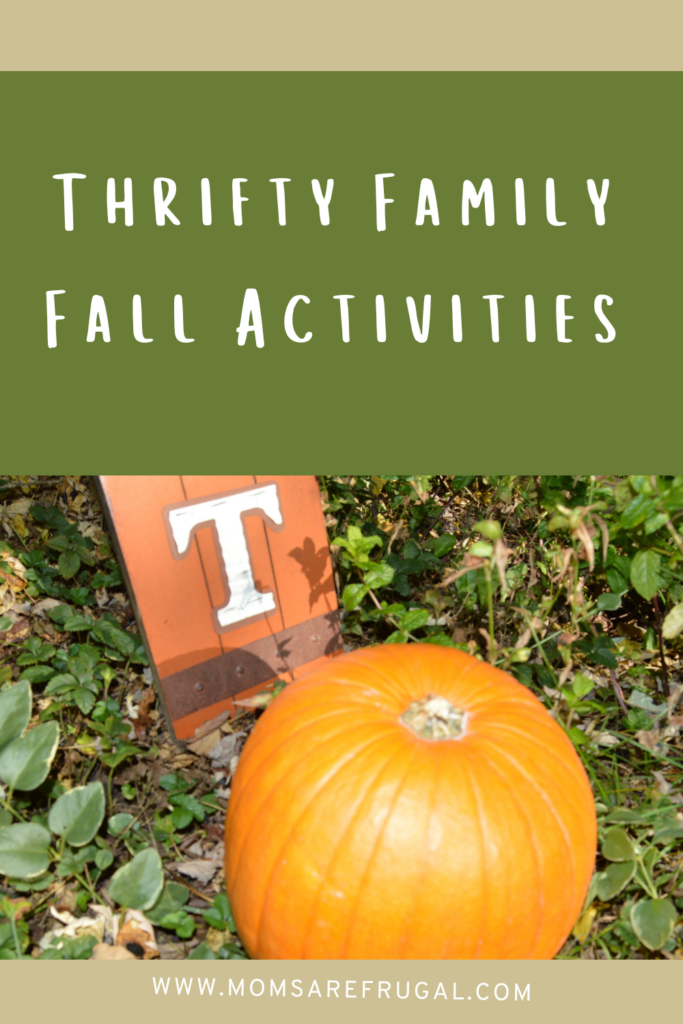 Thrifty Family Indoor Activities
Some indoor fall activities include painting pumpkins. Carving them too if you like the mess. I do limit the mess and put down newspapers. I love this thrifty family activity right before Halloween. When the kids were younger we painted pumpkins just do to a safety factor, but since they are older the knives have been brought out.
One thing I will admit is the creativity they come up with when we carve pumpkins. To save even more money we don't buy new Halloween pumpkin carving kits. The old ones get reused or we look up a design on the internet. One of my sons' is a wonderful budding artist, so if we struggle with a design he helps us out.
Fall Family Crafts
Our family is not super crafty. One year we did jack o lantern mason jars, the next year we painted cereal boxes like monsters. No two years are the same. To keep it a thrifty family project my goal is to spend little or no money at all. With all of the recycling that goes into the trash I try to reuse some of it for projects. So, we look at the supply lists then go to the recycling are we have in our garage. From there the kids pick out items they can use that along with the craft list.
Not everything is always there and that is where creativity plays a part. My motto is to make it their own project. Anticipation that it will look very different than the actual Pinterest picture is a given. But I do know that the picture on Pinterest is a guide and whatever they come up with will be their own. I gave up Pinterest pictures long ago.
Don't forget the free download, and sign up for my newsletter to get more fun ideas to connect as a family without the high costs.