Teen homeschooling is easier than it sounds. My actual first experience of homeschooling was when my oldest son started middle school. It was his 7th grade year, and a lot of the teachers told me that we would quit before high school. At first, this alarmed me. I thought "how can it be that hard?" So many people shy away from homeschooling in the teen years.
Looking back, it was one of the most precious times that I would have with my son before he entered adulthood.
At 18, college starts and the beginning of life on their own. Teenagers have the right just like we did to make mistakes and enter the real world.
Letting him spread his wings to fly was hard. Homeschooling him in his teen years gave us time together of learning what he likes and how he likes to learn. It was a time of watching him grow and learning about him as he aged. After leaving childhood they change. Interests change. Likes and dislikes change. We, as parents must change with this process.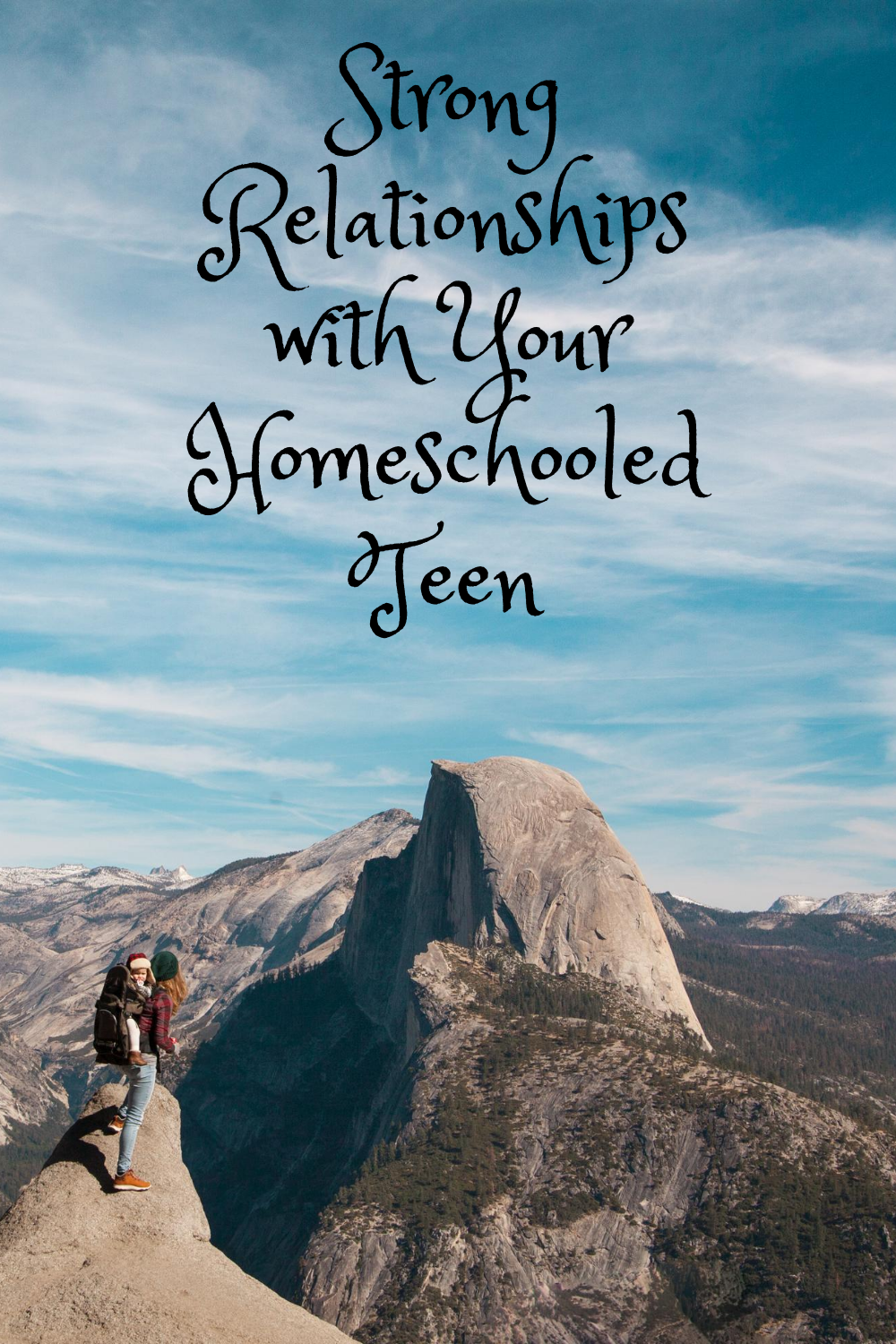 Learn What Your Teenager Likes
One secret to homeschooling teenagers is to survey them.
If it is not interesting, they won't do it. Maybe they do not want to learn about the wars in US History, or maybe they do. How will you know?
Sit down before the school year during planning time. Ask them what interests them.
We fill out surveys for businesses so they can adapt to better suit us. We can do the same for our teenagers.
Challenge Their Minds
The next secret to homeschooling teenagers is to teach them with a challenge. Raise the bar a bit. Not too high.
Don't choose easy stuff! Really. I found out the hard way. My son wanted to be challenged. He would actually work harder when I challenged him.
The easy curriculum or standards that I had set bored him. When he would get bored, then we would disagree or he would get uncooperative. We all like a challenge and a higher standard.
Communicate With Teenagers
Talk with your teenager. If you are getting one word responses, then change it. Do not make it an interrogation.
Our conversations would go like this…"How is your day" "fine". Then I would be disappointed that he was not talking. It was so hard for me because Pre-teen and before this kid told me everything. I didn't always listen. I should have listened more when he was younger.
His conversations now told me that as a child I would tell him to "tell me in a minute". He felt that I pushed him away.
Now, I did not always do that, but I was busy a lot.
This caused him to shut down as he reached his teenage years. Work through the busyness and talk with them. Play ball and talk with them. Let them ask more questions. Supply answers and encouragement.
Final thought: Creating a solid relationship will establish a foundation through the teenage years.
If this post was helpful PLEASE share it!
Cheers,
Michelle
---