As an experienced homeschool mom I wanted to share some of the ways that I don't homeschool all day. For many years I ran my own cleaning business. As an entrepreneur I needed to work daily. Setting a daily schedule to get up, arrive to work on time, and finish on time was important.
After work I had to go home, clean, cook and prep for the next day. Homeschool is no different. Our homeschool is my job, and I take it serious. Having a start time, getting dressed for the day, finishing chores and at  the end of the day wrapping up is a schedule.
Anything that has to be done daily has to have a schedule. At least for me. Homeschool runs like a business in our home, just a little more fun. During the day I do not schedule appts. or reschedule school.
Just like work, school has to happen. Everyday. At the same time. Taking time to realize the importance of homeschooling and keeping that front and center will guide homeschool moms through their days.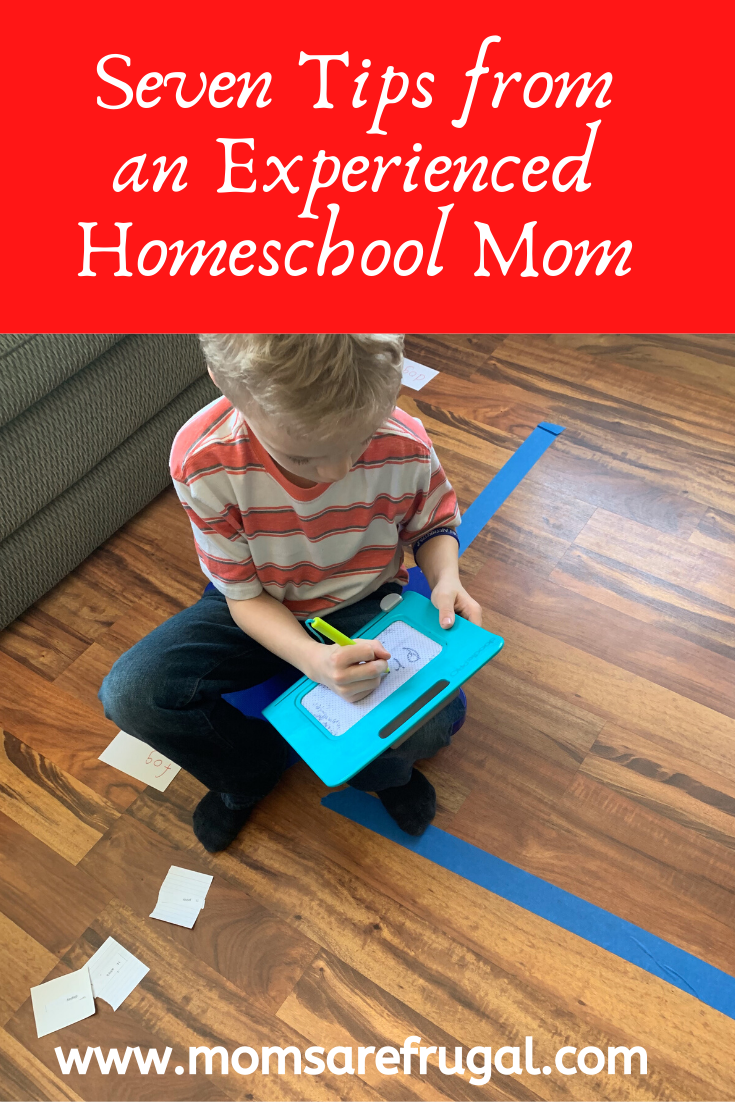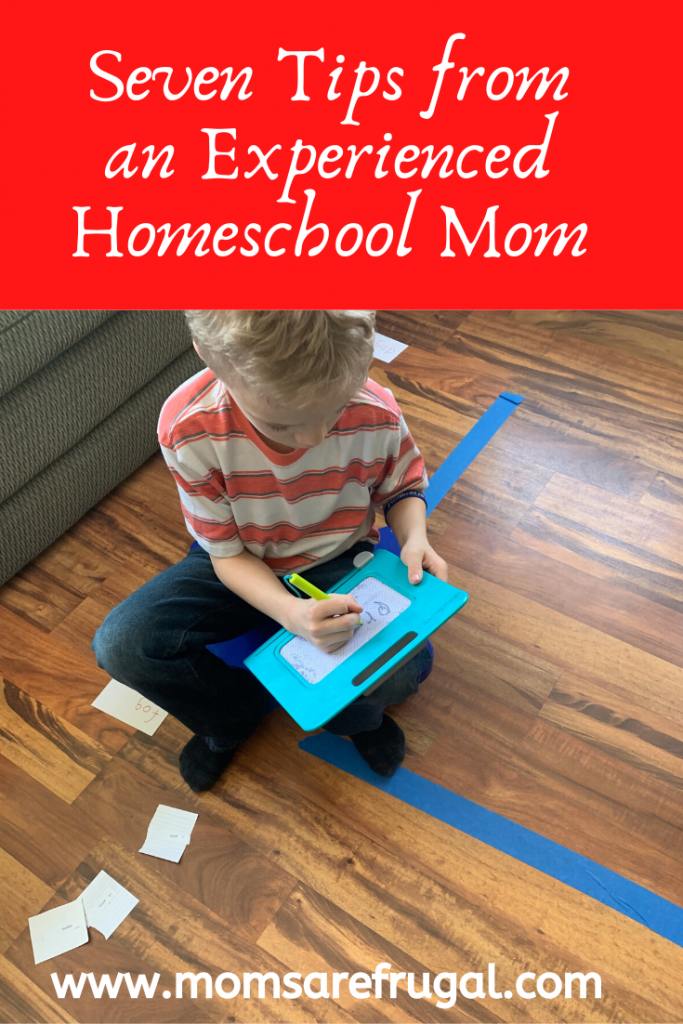 Here are seven ways that I set up our homeschool day:
1.  KEEP A SCHEDULE, BUT BE FLEXIBLE.
Each day I have a schedule in mind.  For example:  School starts at 9:30.  Starting with the hardest subject first which for us is math then wrapping it up with the easy classes.  Breaks are scheduled in, and I allow my children  to have input on their schoolwork.  They understand that each day daily work has to be finished. Flexibility comes in with allowing them to choose if it is done on school hours, or during their free time.
2.  SET A TIMER.
Time wasting will happen so I set a timer for each class.  This helps them to keep on track, and me.  If we are struggling in a class and it will take longer, and I can have one on one time to work with them.
3.  START SCHOOL IN THE MORNING.
Its ok to be flexible and start after a field trip sometimes, or schedule a doctor's appt. in the morning.  But I feel like we are more fresh and ready to do school in the morning.  Starting at 1:00pm is difficult for us because by that time we are all ready to be done for the day and move on to other interests.
4.  DON'T DO OTHER THINGS WHILE THE KIDS ARE DOING SCHOOL
You are the teacher, and teacher's sit in the classroom. Laundry can be switched over on a break. Dishes can be done at lunch. Make a point to be in the room and attentive to the kids. Homeschooling should be more of a setting where the kids can interact with their teacher more.
Housework is done after school.
5.  SCHEDULE BREAKS
Breaks are needed and necessary. 10-15 minutes every hour helps everyone stay focused.
6.  HAVE A STOPPING TIME
In the beginning our homeschooling went quite slow.  There were nights that I was homeschooling at dinner time. As time went on, a quick realization happened that this had to stop. I had to set homeschool hours. We stop officially at 9:00 and stop at 3:00pm. After that, I put on my housework hat and get to work.
7.  HAVE A WRITTEN SCHEDULE
Have a schedule.  A written plan on a board, poster, piece of paper, or somewhere so everyone can follow.
Failing to follow a schedule can cause unnecessary frustration. Everything begins to pile up and chaotic.
Homeschooling has become such a blessing to me, and I can't imagine ever going to work again!  I love my job, and my payment is the bundle of kisses and joy that I receive.
How do you complete your homeschool tasks?   For more of our homeschool and saving adventures follow me on Instagram @momsarefrugal.