Frugal home buying is a process of steps. Frugal home buying takes time, planning, budgeting, research, and a willingness to do some DIY projects. People who do not take the time to plan out the entire home buying purchase, or envisioning this home with them living there in the next 10 years will end up paying longer, having loans, and little wiggle room with money.
I don't know about you, but I definitely do not want to pay for a mortgage when I am "considered" a senior. We purchased a home that our family grew into, and have worked hard on paying it off. As our needs grew in the home, we remodeled it to fit what we needed.
Our home needed another bathroom. Our first step was planning. After planning we put the steps first to avoid a loan. Pricing all of the materials took time. Once the pricing was completed the saving started. Our goal was to pay for the new bath in cash. The new bath was completed a year later.
Once I realized how much went to interest each month on the home we were buying that was it. Our home loan payoff was more important than anything else.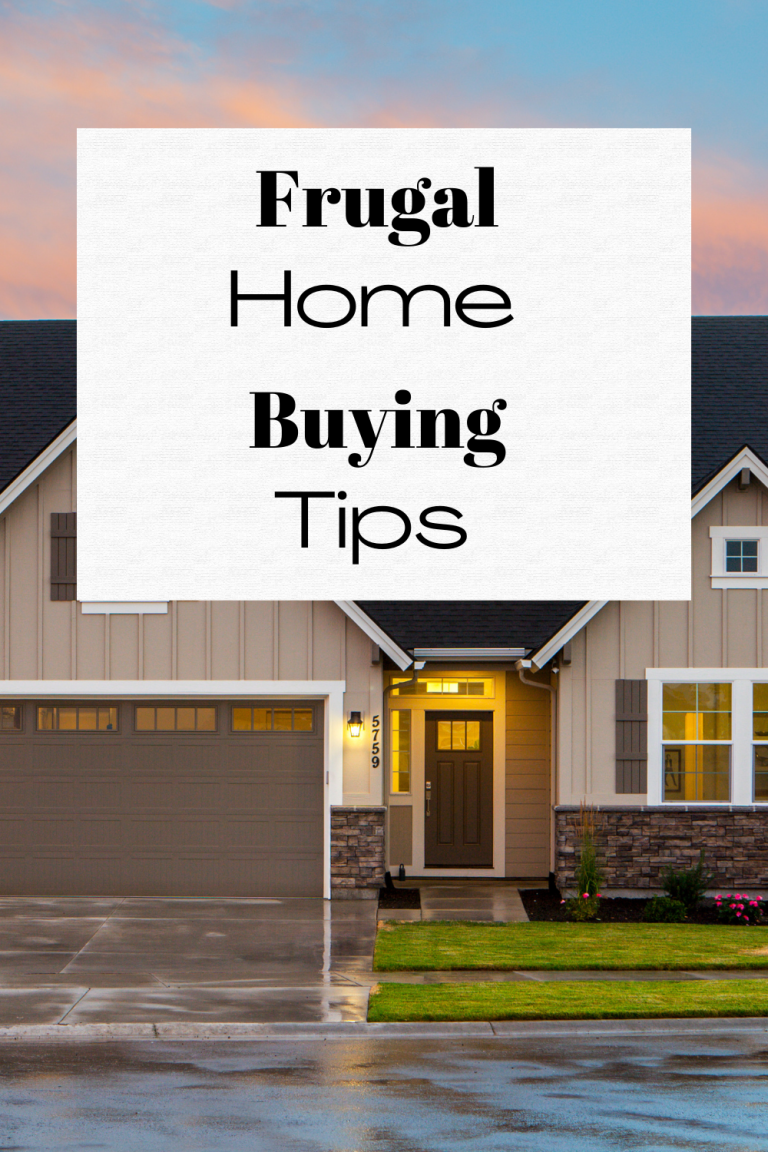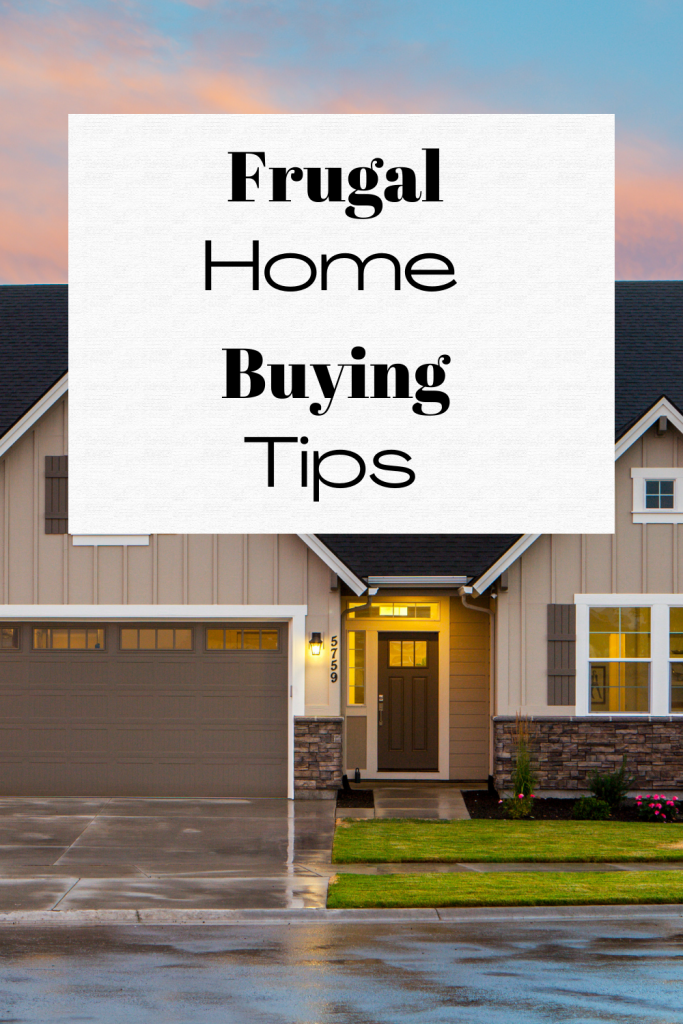 Dave Ramsey's course helped us in our frugal home buying purchase, payoff, and debt freedom. In no way am I sponsored by him, but his program is something I would recommend.
Frugal Home Buying Tips:
Tip #1) Frugal home buying is a big commitment. Creating a financial disaster with a home can last a long time. Mortgages are not easily paid off. Know what you are doing in the purchase, and run the numbers.
Tip #2) Have a pay off plan before you make a frugal home purchase.
Tip #3) Buying a fixer upper is a great idea for frugal home buyers. On the flip side of that is make sure that money is there for the restoration. The point of frugal home buying is to save money, live on less than we make.
What to Look For When Frugal Home Buying
If you want to buy a home that is going to take 30 years to pay off, think realistically do you want to be there that long? If yes, get a shorter loan and pay more. But, that does not mean to get a loan that you think is affordable. My rule of thumb for any purchase is to go 10-20 % lower than what I can pay.
Have cash saved up for furniture. Either go to an auction and put in storage until the home is purchased, or start checking out garage sales for good deals. Paying for any large purchases that are not planned will derail and frugal purchase.
Frugal home buyers set a budget for all expenses. All expenses big, and small have to be added into the budget.
Decorating is the next step. What style, in what rooms, and any other needs that work into decorating a new home. When I moved into our current home, I knew that I wanted to get hardwood floors in the living room and hallway.
Knowing that I wanted to put in hardwood floors took me on a journey to many hardware stores to price how much it would cost. The next item was labor costs. My husband is in the construction business so my floors became our project. Even though we did them ourselves, they were not cheap.
Choosing what type of home will work for the long term was high on our list. If newly married decide on a home that will allow for future family plans to evolve. Frugal home buying is a big decision. Paying off a mortgage is a commitment that is long term.
In the future, having a paid off home will allow for more conveniences and less stress. Paying off a loan quickly is important. Sacrifice now for what we want in the future.
Frugal Home Research Tips
Do Not Buy More House Than You Can Afford
If a house payment means that you cannot enjoy some of the simple comforts in life like eating out, bringing down the purchase price is the option.
Investigate the Property and Neighborhood
See if people are fixing up the neighborhood, or if most homes remain about the same. Some homes that may not look so good can increase in value. Watching and researching home trends to which way the market is leaning helps. Many homes in associations now do not allow additions on the outside unless it is a patio.
Having a frugal home buying plan in place with expectations and future growth ideas gives any homebuyer the confidence to proceed.
This post is linked to: The Homestead Blog Hop
If you found this post helpful please

…. subscribe to my newsletter.