Back when I first became one of the frugal moms, I realized that my "mall" shopping days were over. There were four little ones that needed clothing and we were on one income. Shopping in thrift stores often trained me to be a black belt in secondhand clothing. Not all clothes were worth buying, and I needed to get quality over quantity to make them last.
Shopping for boys' was twice as hard. One friendly woman gave me a bit of advice, and told me to spend money on good pants because that is what boys' go through the most.
Since then, I have found that to be true. As a shopper of thrift stores I have a few tips to share. Hopefully these tips will allow you to see the value in thrift shopping, not run to the thrift store to buy a bunch of nothing, and assist you in picking out quality clothing items.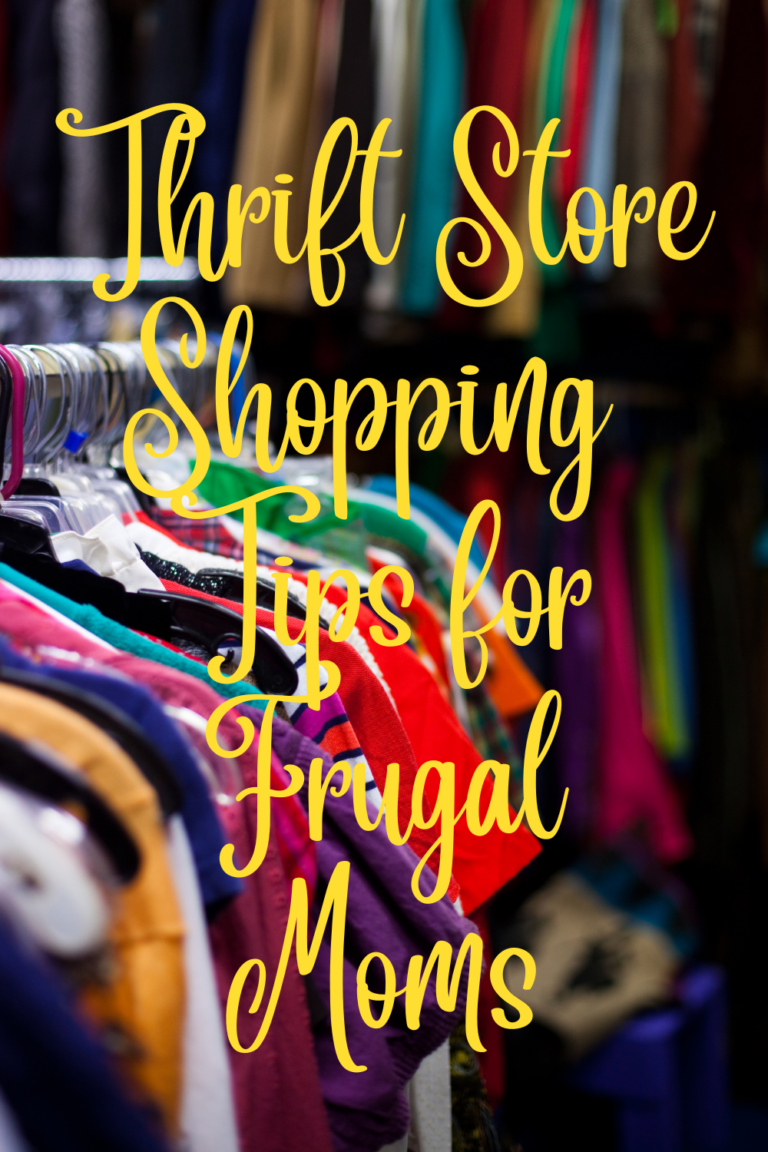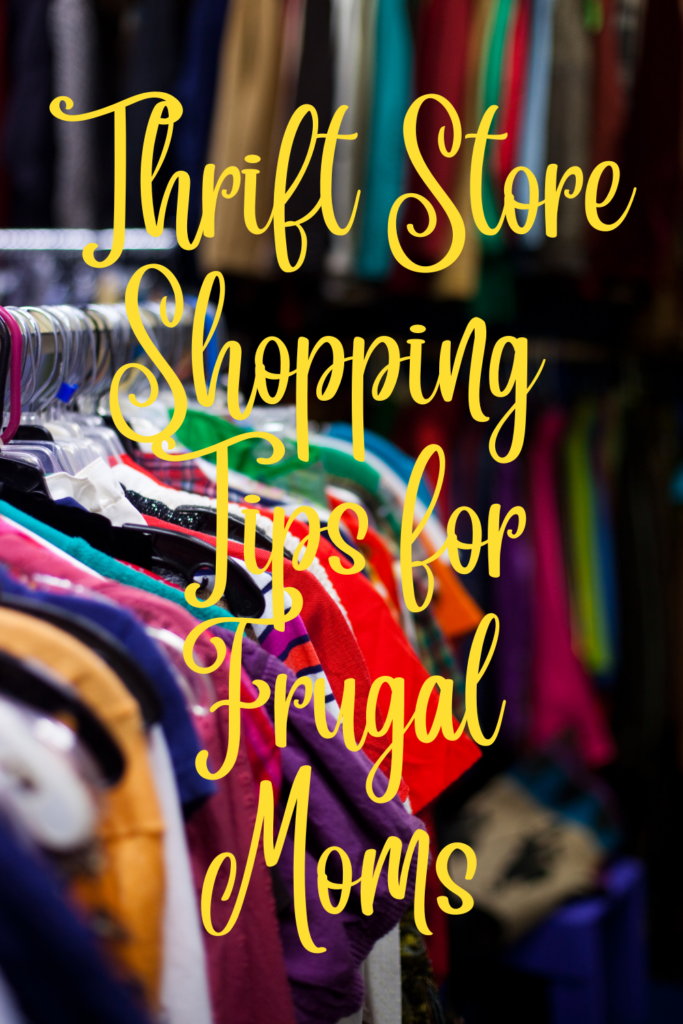 Thrift Store Shopping Tips for Frugal Moms
Most frugal moms have good intentions. I know that I do, but every time I walk in to a thrift store to "just look" I walk out with a bag full of items. Then, I regret not being more prepared. When prices are low, and the urge to buy more overcomes common sense, put back five items before you get to the register. This is one thing that I do every time I go shopping.
When I put back five items, this keeps me in check from overspending. It justifies my purchase and validates that I have made the effort to save money. So without regret I can enjoy my thrift store shopping adventure.
Buy what you need. Only what you need.
In addition to putting back five items, buy only items that your closet is lacking. For example, my closet is not lacking sweaters or t-shirts. When I look at my cart before buying, I might buy one sweater or t-shirt, but not more. Next, make a mental checklist of what is overflowing in your wardrobe.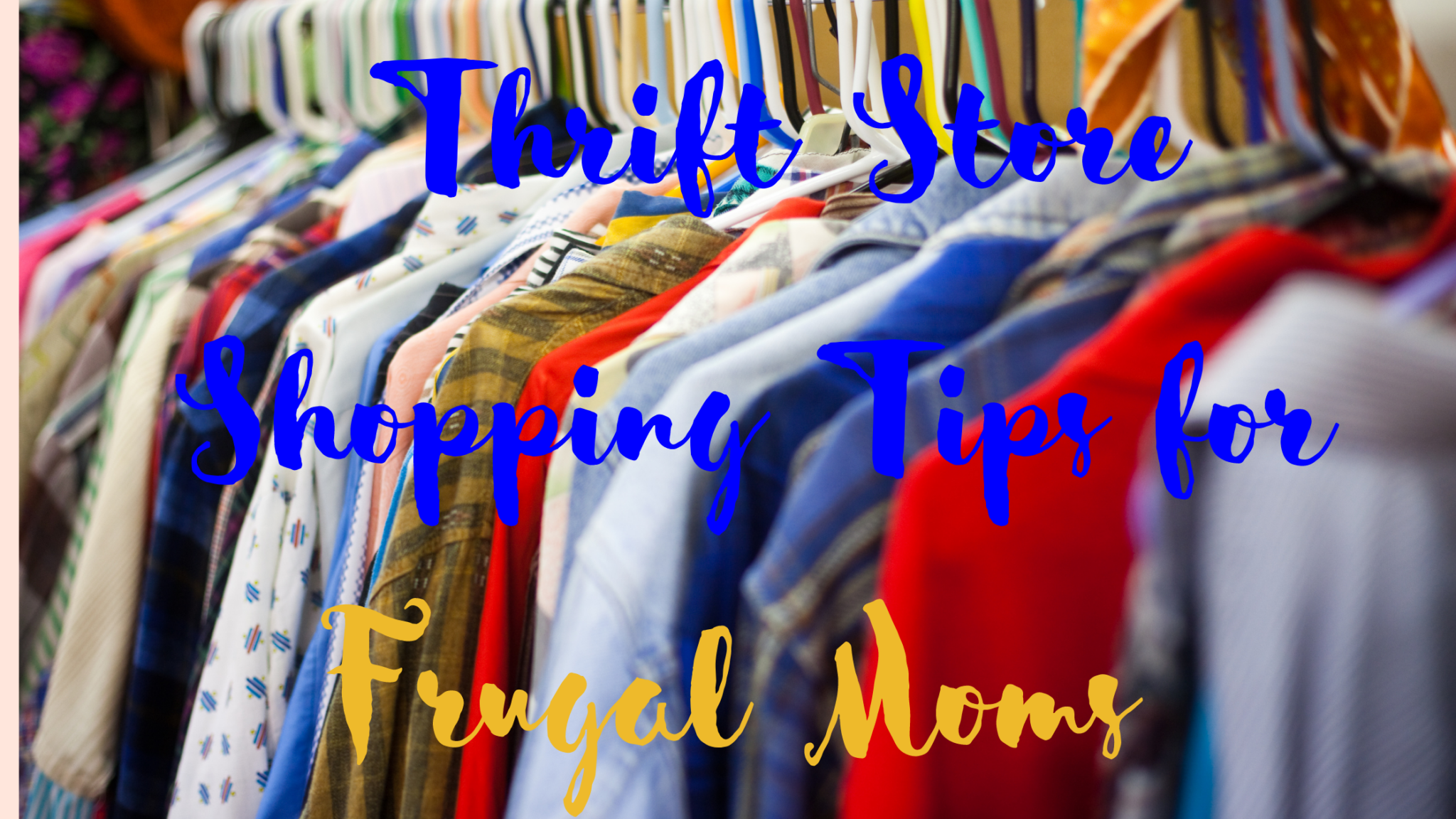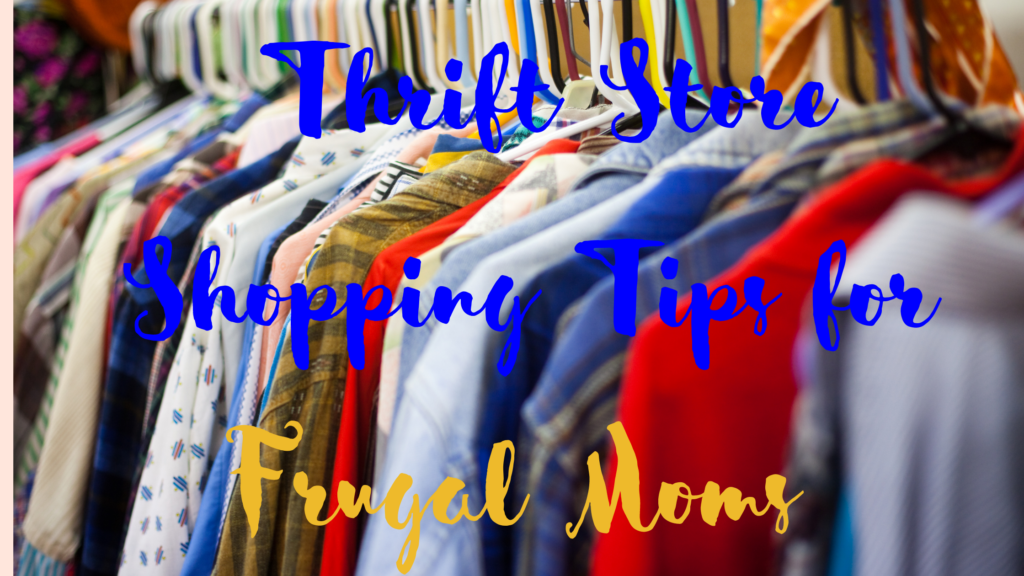 Make a list.
Number one rule of shopping for anything is to go with a list. The list keeps you focused, and plays a huge part in not overspending. Cross of the items each time you get what you need. If I go shopping for a red blouse and come home with everything but red, that defeated the shopping purpose.
Having a list gives frugal moms clarity on what they need to buy.
Set clear shopping goals before entering the store.
Have a goal before entering the store. For instance, the goal might be to shop and only pick up a pair of shoes under $20.00. Attempting to go in without that goal is leaving the door open to over paying on shoes. Utilizing a goal is imperative and assists frugal moms from getting sidetracked by name brands.
Find out when they restock and go on that day.
Ask the sales person when they restock and how they restock each week. Try shopping when the store first opens on that day.
Shop off season.
Buy winter clothes in the summer and summer clothes in the fall. Consignment shops that have too much inventory start having sales to get rid of excess clothing. The best time to shop is when they have higher percentages off items than normal, or buy one get one free.
No impulse buying.
Don't buy clothing on a whim. Frugal moms feel good about a shopping trip when they feel like a success. No regrets for the purchases made on a thrift store shopping trip. In my head, I have a quick checklist of shoes, skirts and other clothing items that need to have matches or can be used to coordinate with other clothes.
Limiting impulse buying sets frugal moms up for success.
Cash only. Scan aisles quickly for color palettes. Don't spend time sorting through shirt by shirt.
Knowing what color of shirt, sweater or t-shirt is key to not losing time in a thrift store. From experience, I can tell you that the longer frugal moms are in the store, the more they will buy. Avoid this trap by having the exact color on your list, and learning how to quickly scan the aisles for the color scheme needed.
Learning how to get a blackbelt in thrift store shopping takes time, but with practice you will be on your way. For more tips on frugal living, homesteading, homeschooling and homemaking in the suburbs sign up for my newsletter.