Our weekend activities center around family time. In addition to our fun moving activities that I have on our family time list, I added creative activities. Usually art projects that we would not normally do with time constraints. To be creative is one thing during the week, but I don't want to clean up messes after a day of homeschooling. Weekend activities are meant to allow us more freedom to enjoy some outside of the box creativity.
Our art projects are created out of what we have on hand. These shoestring budget ideas will give your kids creative fun time they will remember and allow you to keep your money in your pocket.
Sidewalk Chalk and a Chalkboard Wall
We use a lot of sidewalk chalk. In the summer and winter. Several years' ago I painted one wall in my kitchen with chalkboard paint. My kids can be creative and write, draw or scribble on their art wall. Drawing is not my expertise, but I love to see what the boys' come up with on their chalkboard wall in our kitchen.
My husband and I will sit and watch them draw on their board, and sometimes we give ideas or suggestions. For me, the creativity comes with words. I will write a funny sentence or something. Our boys' have fun with their imaginations and wittiness on the wall. It is very entertaining to see how over the years' the art has changed.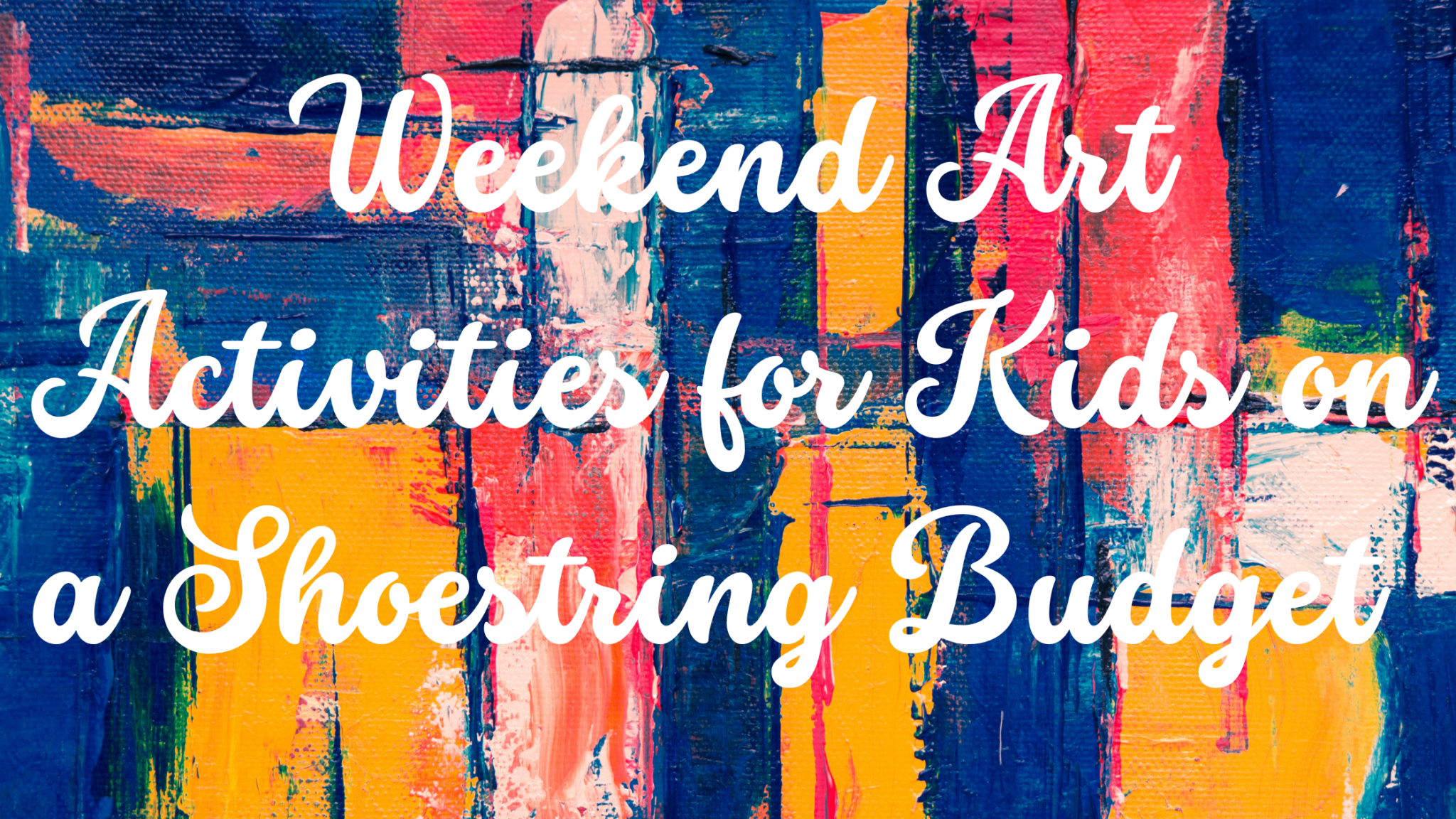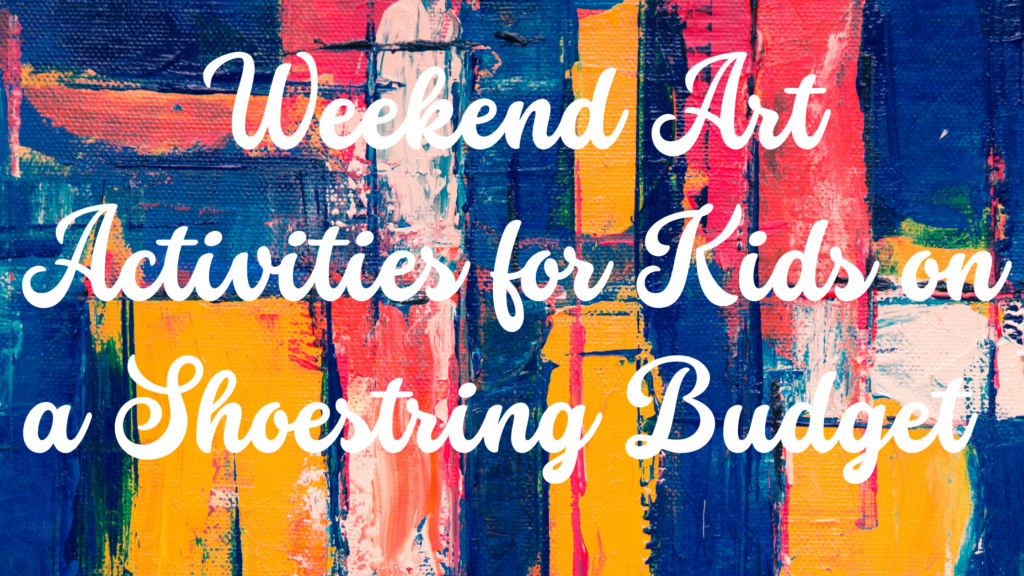 Recycling Crafts and Projects
Trash to one person is treasure to another. I hold that saying to be true. We have so much recycling that can be used for other projects and our art that I keep a box in the garage. During our weekend activities we dig through the recycling box and grab out 5-6 items.
Next, something useful has to be created. For example, I could use tin cans, decorate them with tape and paint. Those cans could be used for something in the greenhouse or as a pencil holder. The ideas are endless and is left to the imagination. For the kids', I let them be creative with their projects and make bird feeders, animal feeders, water bowls, gifts, or fun art projects.
We use this as one of our more productive weekend activities. Ideas come from what is in our head, because I want them to think about how to reuse an item to use for something else. One year, we made walking sticks from leftover closet rods. To this day, we still use the walking sticks for our hikes when we remember them.
Weekend Activities with Abstract Art
YouTube offers a wide range of abstract art for ideas. I love to see what the we all come up with when doing our projects. First, create lines and shapes with tape. Second, use different colors of paint to cover the paper, or paint in the shapes. Third, let the paint dry, overnight is best. Finally, peel off the painter's tape slowly and reveal the art.
Undoubtedly, all of the art projects are prize worthy. For me though I love to see what is being created. On the back of each project I place the name and date. Yes, I am one of those moms who save everything. Memories are important to me.
Finger painting ideas are another great way to give kids' creative freedom.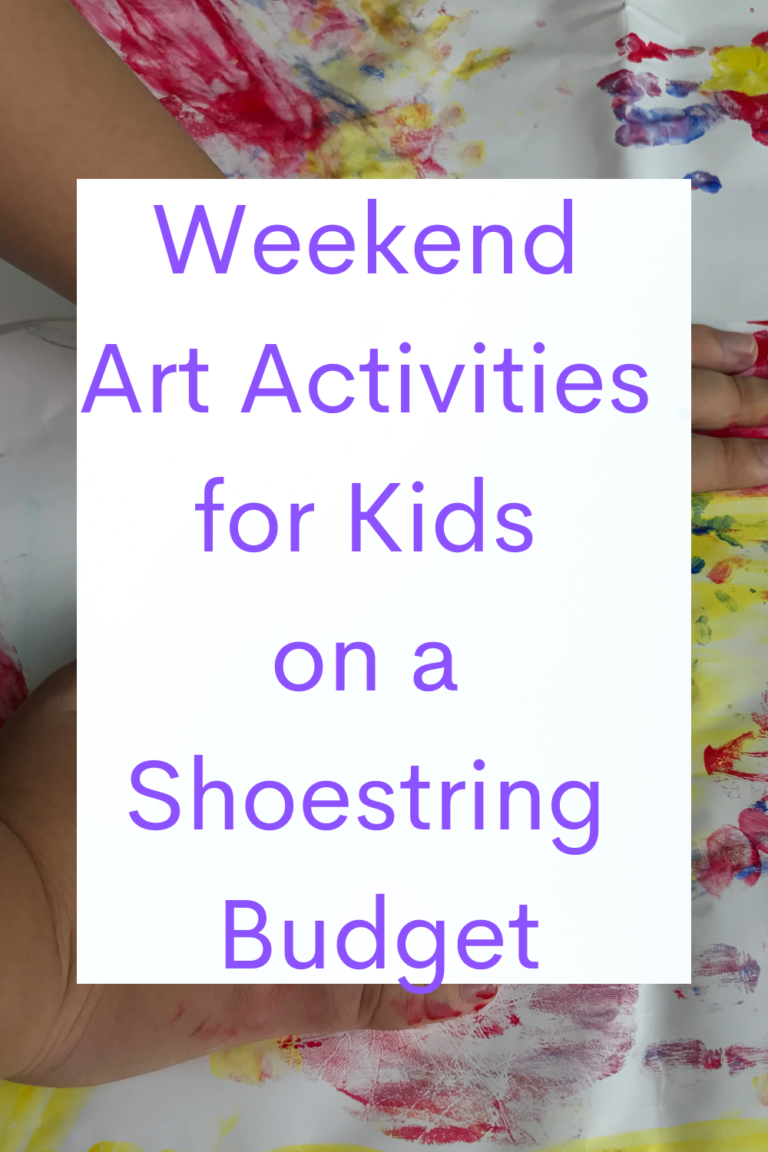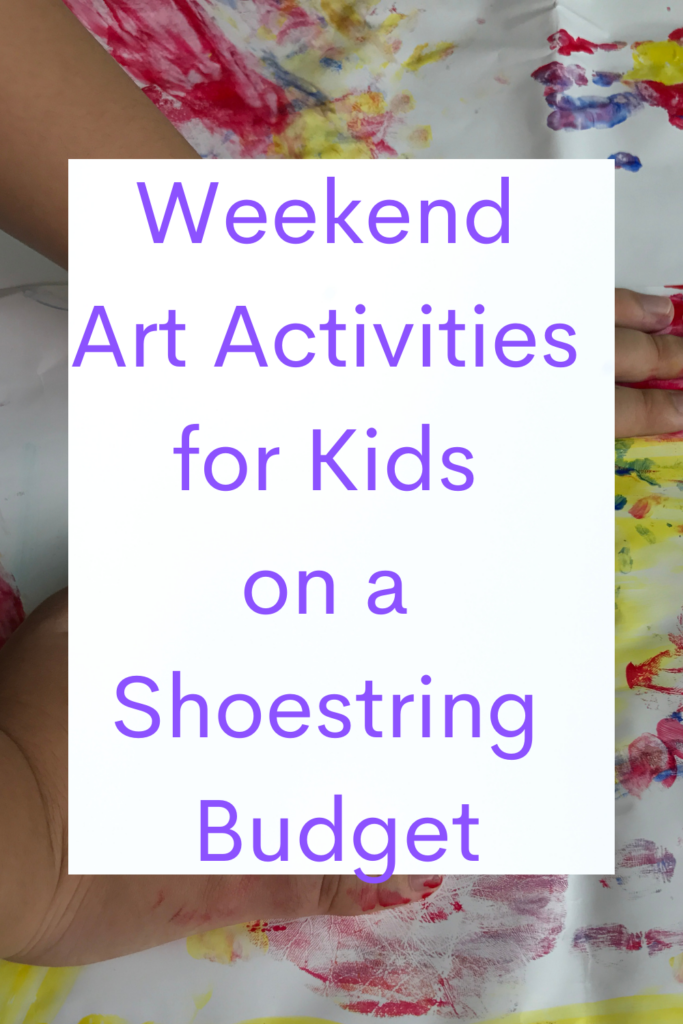 Pop Bottle Paint Drop
Using a drop cloth is a good idea with this project. The kids loved the idea of splatter paint. First cut a two liter bottle in half. Allow for creativity since this is for the kids. I allowed them to experiment with the bottle halves to make different paint creations. First, pour a color through the top of the empty two liter, the pour spout. Next, use the wider edge of the two liter to drizzle paint onto a large sheet of poster board or a large canvas. Finally, Use the bottom of the bottle to pour several different paint colors. As it fills they mix together and overflow. The end result was multiple colors on a canvas. Where the bottom sat did leave a hole unpainted. Different methods and ideas are what will make it a lot of fun.
Give plenty of room for exploration of different ways to use the recycled two liter. For me, it was fun to watch and I had them do it on the porch. Clean up was a breeze with the drop cloth.
For more tips on how to have frugal fun at home with minimal costs sign up for my newsletter.