Preschool activities for the alphabet are so much fun, and very easy to teach. Preschoolers have a great love of learning and play at this age. They can learn almost anything when taught repetitiously and in accordance to their learning style. For example, I am not an auditory person so if I attend a conference, I must take notes to really hear and understand what the speaker is saying. If they have an outline for me to follow, that helps me even more.
Preschoolers are just the same. if a kinesthetic learner is being taught with cd's , they may need some reinforcement manipulatives they can touch while listening to the cd.
Schedule
Have a set time to listen to an alphabet song each day. During naptime, bedtime, or lunchtime, play the alphabet song for them each day.
2. Also, when homeschooling other children that may be in kindergarten or first grade and learning their phonics,
reinforce the sounds that each letter makes. Include the preschool in as much of the daytime learning as possible.
Preschool Activities with Games
3. Prepare games for the preschoolers to play while learning. Games can be played while waiting in a doctors' office, in a restaurant, or during a one on one learning session with mom.
4. Alphabet match can be made from index cards. Write each letter twice on 2 different cards. Then play match the alphabet letter.
5. Sing the ABC song and stop. See if they know what letter it starts on again. My preschooler loves this game.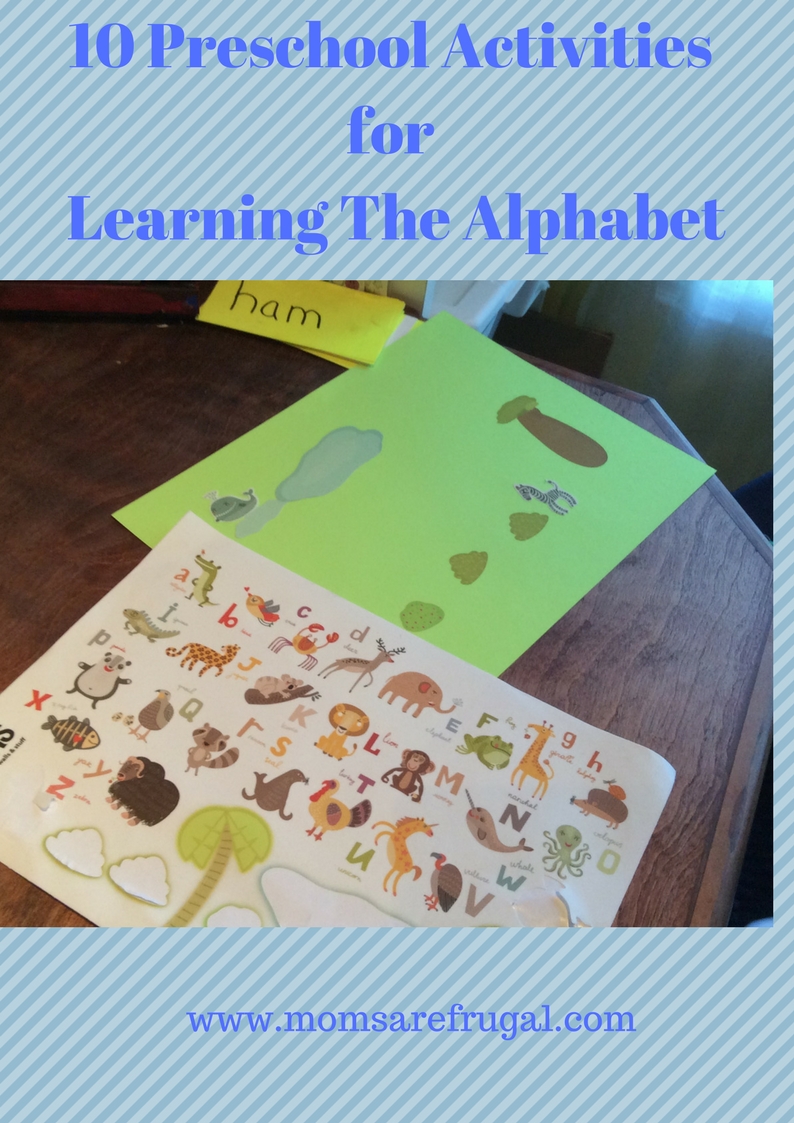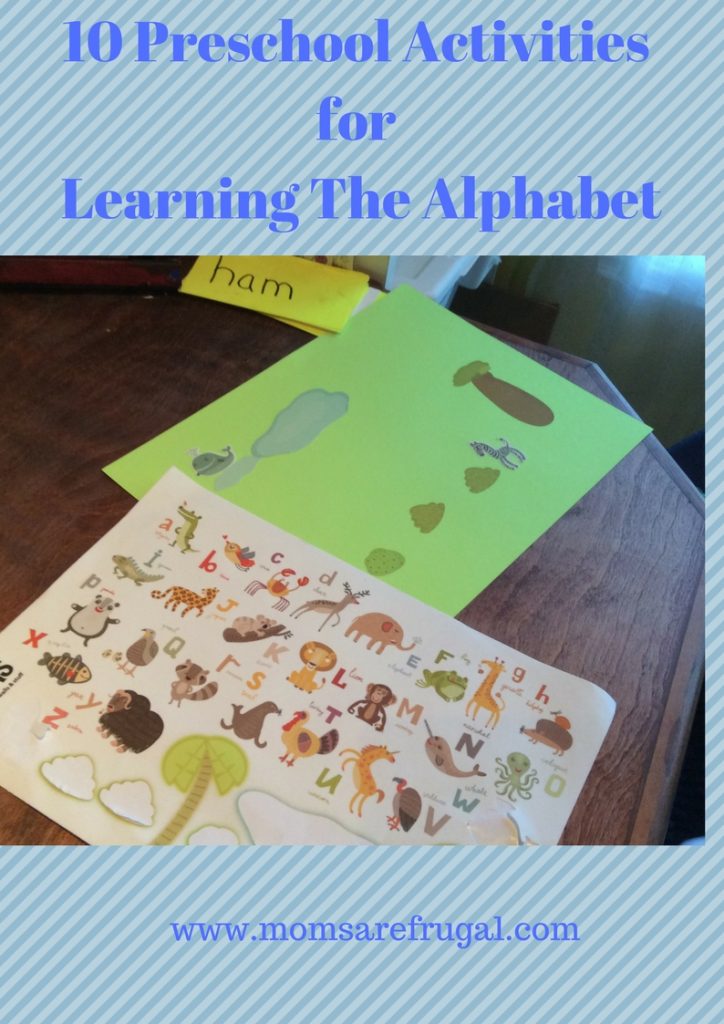 Preschool Activity Worksheets
6. Our preschool day consists of one alphabet worksheet. It may be a puzzle, letter of the week, a  flash card that is copied, or handwriting activity of the alphabet letter of the week.
7. Worksheets are great learning reinforcements. A general rule that I follow when teaching is READ, WRITE, SAY, DO. With that chart I have covered almost all of the learning styles.
Hands On Preschool Activities
8. Dry erase boards are a favorite in our home. I love them because they do not fill up my trash can. Dry erase boards can be used to copy a letter from a flash card onto the board. Then ask them what they letter says. Follow the general rule of READ, WRITE, SAY, DO.
The DO part could be using salt in a box to have them draw the letter, or play dough to make the letter. Playdough mats are a lot of fun for this and can be found in a lot of places on Pinterest.
9. Paint the Alphabet. This is A LOT of fun, and a little messy. Each week my preschooler will paint his letter. I draw the letter and he "paints" it. He does come close, and some days it is just open painting session:)
10. The dollar tree has so many craft supplies for just $1.00. Load up on buttons, gems, sticks, pom moms and the like. Alphabet letters can be made out of all these fun items. Oh, and load up on glue! It is needed.
Preschool Can Be So Fun
This is such a fun time to spend with your child. My older kids love to see their little brother learning, and sometime they do the activities with us. Enjoy preschool because it only happens once in each childs' lifetime. The age of innocence fades as they get older.
Want to add some activities ideas'? Please do so in the comments or on my facebook page!
Cheers,
Michelle