I had to start my own cleaning business…..it was the best way for a single mom to make a good income. Yes, I was a single mom for 9 years. Working for others' was not paying what I needed. Therefore the adventure started.
Before I married my husband I owned a residential cleaning service. Starting my own business to generate MY own income was scary at first. I had always wanted to be an entrepreneur to see if I could make a how of it.
Going to work everyday at the same time, fighting the same traffic and not seeing my son all day was wearing on me. Day after day of the same routine for five years. Upon my college graduation I finalized the decision to start my own business and put in my two week notice.
Yes. The idea of starting my business was easy. Management of my business was easy. Discipline of managing my time was not so easy.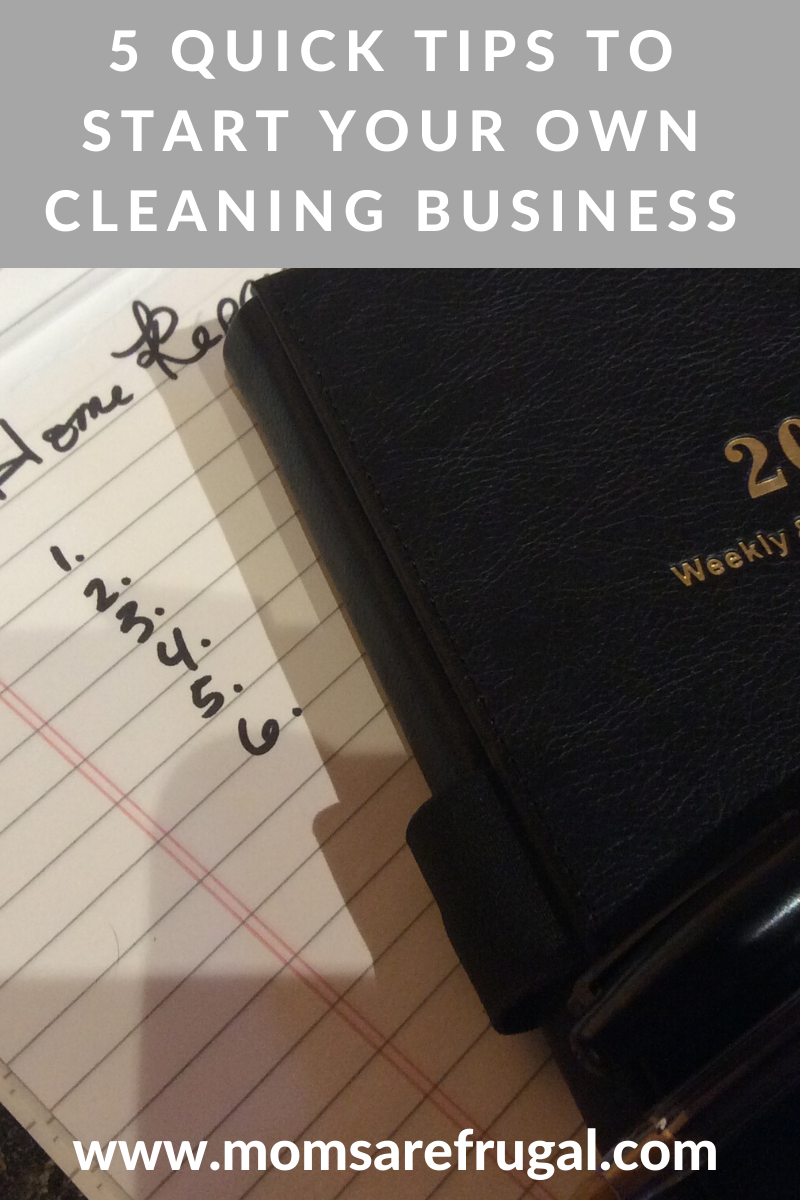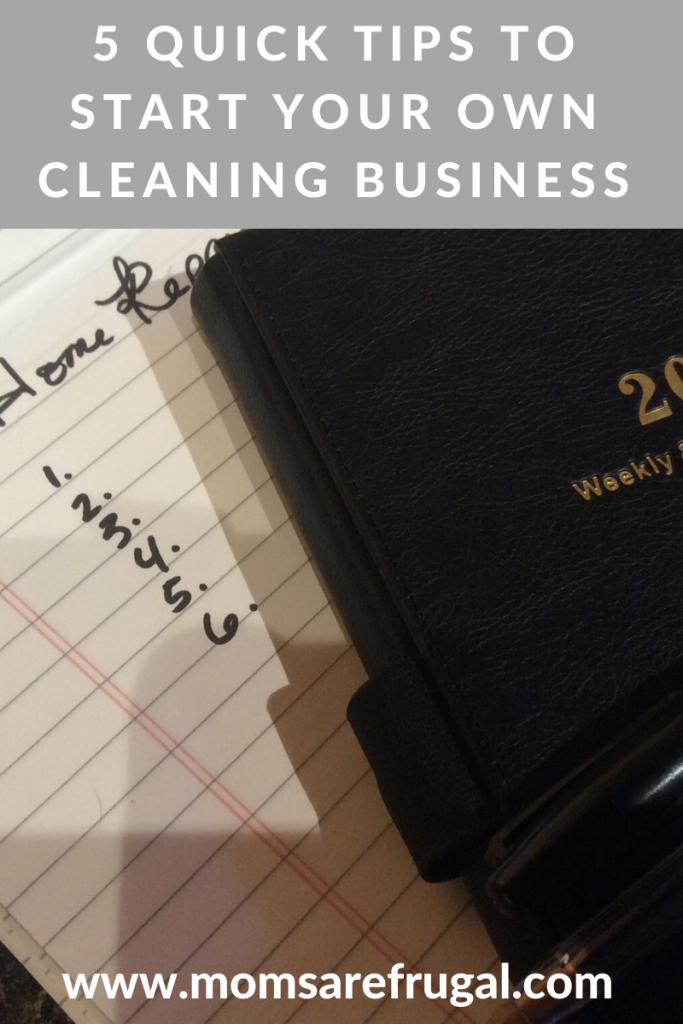 5 Tips To Start A Cleaning Business
Research. Go to the library and grab all of the books on the shelf. I needed more information than what was in my head. The library was a free resource so I utilized this avenue to grow my knowledge.
Make a business plan. It does not have to be in depth (I am NOT a very detailed person at all). A rough outline or direction that the business should go of the next year.
Be flexible. People do not want someone to come in their homes to tell them what they want cleaned. If I can make one thing clear that would be important it is this tip.
Tell friends and ask around. People in church, neighbors and flyers are the easiest way to start.
Discipline. This is the number one thing to keep any business, homeschool or organization running. If the owner does not show up until 9:00 am to get started it doesn't look good. Trust me. I know from experience. Remember the early bird gets the worm. Everyday has to have a list, organized route, money accounted for and many other aspects to running a business.
All of the tips above helped me to keep my business running well over 5 years. By the time I quit my business had several employees' and I could afford to pay someone for an office. All of those years took much research, and discipline. Don't quit when it gets tough, change the plan. 
Cheers,
Michelle