In the city on rooftops, flower beds, and front yards gardens are popping up. Creating a way to save money, through frugal gardening is exploding. Urban farms are everywhere. People are seeing that gardening is a way to become less dependent on others and grow healthier food. Not having to rely on a grocery store to supply food has become very prevalent lately.
Saving money by gardening in the summer and winter, creates a steady flow of many heathy vegetables. Mini greenhouses come in all sizes, shapes and contours to fit yard styles. Apartments can also have a self-sustaining source of food by growing some foods in their windowsills. They actually have mini greenhouses' that do fit in a window sill.
My husband built a mini greenhouse out of recycled lumber that we had left over from a home project. This spring I was able to start some seedlings that helped our garden by a few weeks.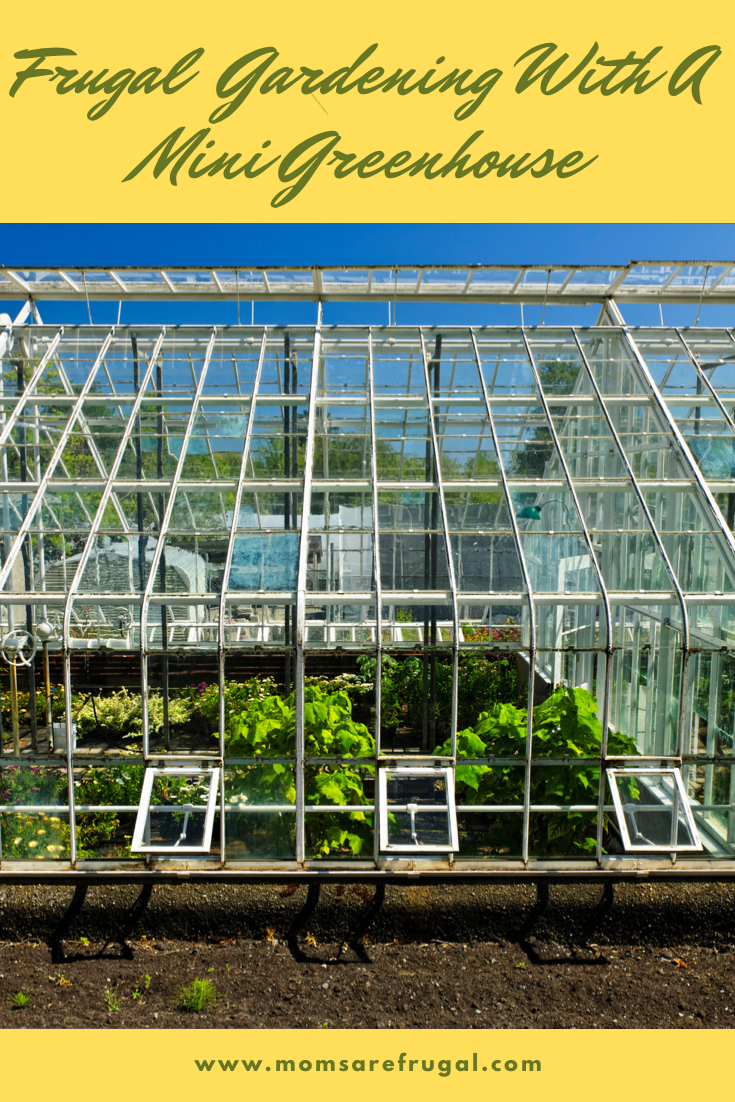 Cost of Plant vs. Seed Packets
The cost of individual plants can be expensive. Plants can average around $4.00 to $10.00 depending on how big they are.
Seed packets can average around $2.00-$3.00 for several seeds. Planting a lot of seeds in the spring will assist in a healthy garden at the beginning of summer. The more seeds used to start plants, means more plants to work with during the summer. As in our case, this year we thought a couple of tomato plants would do. In prior years I have planted seeds from a packet. Not this year. Our state had a minor drought and we lost all three plants.
So, I had to go to the store to buy a new plants. The new plants were twice the cost because it is later in the season.
Mini Greenhouses are Inexpensive
Greenhouses' do not need to be elaborate. Using scrap wood my husband made me a small greenhouse. Since I am shorter, most everything has to be made for someone who is under 5′. I told him what I needed and he fixed it. Cost all of $10.00 to put it together.
Shop for one when they are on sale, or watch some youtube videos. I started putting together my ideas last year. I drew out my plans and proudly showed them to my husband. Spoiler alert…he is a carpenter. But, even if you do not have a carpenter in the family a greenhouse is possible.
Few tools are needed and assembly is quick. Ordering online has many choices, and they have big ones, little ones, and compact ones.
Greenhouses Increase Productivity
Greenhouses help a winter garden. Lettuce, Swiss chard and Onions can be grown in a frugal garden all winter. All of these ingredients make a wonderful salad.
Living in an Urban area should not stop anyone from having a garden. Look around for creative spaces to create a garden. Embrace and research many vegetables that would work well in a mini greenhouse.
Follow me on Instagram @ momsarefrugal for more frugal tips on frugal living in the suburbs.