Implementing frugal home tips organization tips gives moms the tools to let everything have a place without spending a lot of money. The best way I have found to organize is too look at what I need organize, write it down on a piece of paper. Then I lay it on the table or counter. I will brainstorm several days, or weeks on how to make it work frugally.
Using everyday items, or store bought items. Never do I ever just go out and buy stuff to organize rooms in my home. It all starts with a plan. I have to know what I need to organize it, how it will fit, look, and cost. Then I write down how many I will need.
Frugal home organization is using others' trash to make treasures. Shopping at the goodwill or thrift stores and re-designing products to use at home. An old napkin holder can be renewed into a file holder in the office. Frugal home organization takes someone else' s product label and gives frugal people the opportunity to turn it into something with a new name.
People love homes that have frugal home organization. It gives them ideas for their homes.
Our family had to adapt to frugal ways when I left my job and came to to homeschool, and what started out as necessity has become a lifestyle.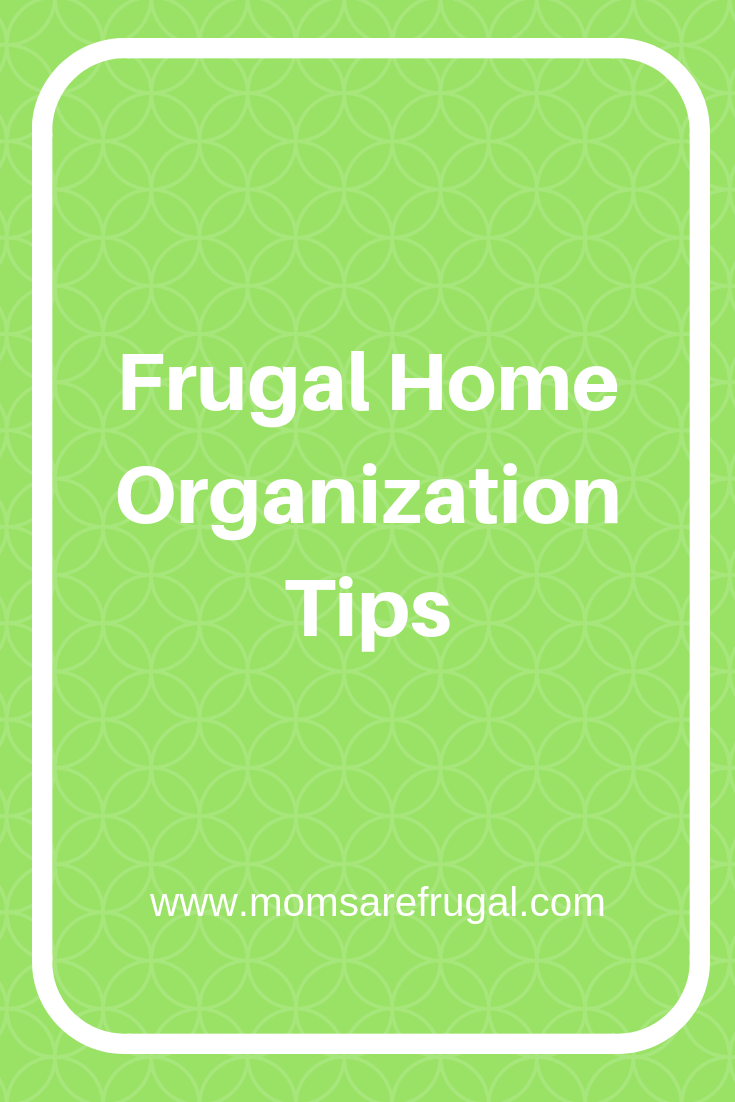 Tips for Frugal Home Organization
No matter what the space, big or little it can be organized.
Do not buy high end baskets or organizing tools.
The dollar tree is great for organizing everything from closets to shoes.
Make a list of baskets or organizers before entering the dollar tree.
Turn something not used into something used frequently.
Do not go over the budget….or it is not a bargain.
Do one area at a time.
Less is more.
To earn the frugal home badge spending less becomes part of the weekly, and daily budget. The number one frugality tip of all time is to find ways to NOT spend money. Cute baskets do look great in a home and really add to a fabulous decor. Wait until they are on sale.
Next, pillows are also great accessories. Pillows should be bought to add an accent in a room. Usually the best place to save money in this area is to add homemade pillows.
Making a list of accessories or decorations will cut down on endless clutter and purchases. For more frugal tips on homeschooling, homemaking and frugal living follow me on Instagram @momsarefrugal.