Homeschool games let down walls in children to help with learning. Seeing children light up when a game or fun activity is mentioned is confirmation.
Our goal as homeschool moms is to teach our children to strive to do better. Develop a love of learning, and to work through problems intentionally. We do that with games, conversations and modeling.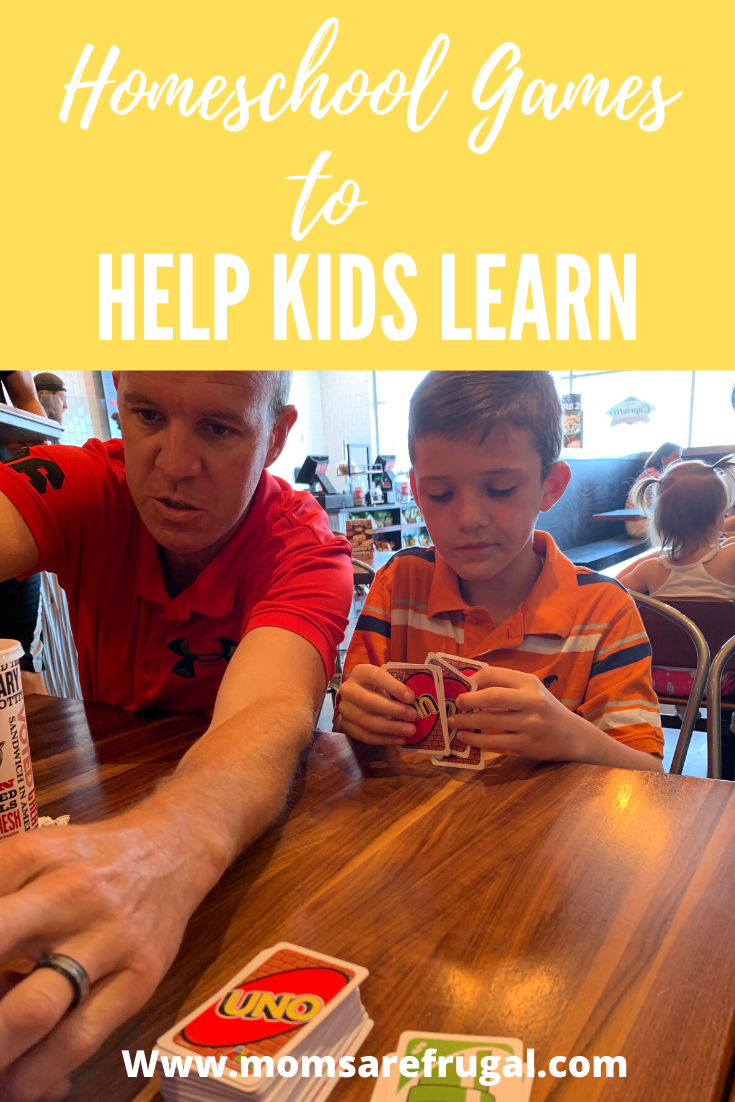 Easy Games
Hide and seek is an easy homeschool game to play. This homeschool game is not hard and kids love it. Another game is hopscotch. Hopscotch can break tension and release energy. Fusball is good for two people to play. Fusball is mentally challenging, at least for me.
Quick Games
Quick homeschool games give time for a mental shift in few minutes. Sometimes I have to make up a game and it will be silly. Who can make up a silly  joke is one of our games. A superhero pretend fight, or ping pong is a favorite.
Playing quick games with the kids when I feel discouraged, and when they are bored helps all of us get back on track.
Active Games
Active homeschool games motivate kids to move, A proven fact that movement is good for releasing endorphins. Exercise allows for a change of pace. Some active games we play outside are soccer, tug of war, or capture the flag.
Opening minds and breaking down barriers when kids do monotonous learning enhances the subject material. The material is more absorbed into their brain because learning has become relaxed.
Not a lot of my school years are in my memory other than recess and lunch. This time allowed for my social interactions and fun on the playground with games. Using this knowledge is what led me to keep an equal balance of games, learning, and reading time in our homeschool.
Ending boredom
Teaching homeschool
has been one of my biggest adventures. Monotony is not something I do well. Even though we have subjects to accomplish, doing the same thing over and over is boring.
My teaching style has been adding in games that I think up quickly, and even on the spot to reinforce a topic. Silly games, fun games, thinking games anything to just help with adding, learning phonics or drawing angles.
My philosophy on this came from the jingles on commercials. I still remember many from my childhood, and that is where I came up with adding in games to our homeschool. Twenty years from now, maybe they will remember the phonics rules from a silly scavenger hunt I made up.
To follow more of our everyday life, and homeschool fun go to my Instagram @momsarefrugal.