Reading is my favorite hobby. I love to read. Books are one of the love's of my life. One of my goals when my children were born was to develop a love of reading in them. For year's part of our night time routine was to read before bed. We still read before bed if possible.
Reading is a great past time. How to successfully incorporate read alouds into an every day schedule is through repetition.  Read alouds are a great opportunity for older kids to read to younger kids. It is great practice for both to learn how to cooperate with each other. Reading to kids develops social skills, improves reading fluency and helps with vocabulary. Books that are interesting, hold adventure and can be retained in the memory are great for teens to toddlers. In our family is a wide range of ages. Some nights we read picture books, some nights we read chapters in a historical book, and some nights we will read classics such as Treasure Island. A wide variety is good to keep in mind for all ages of kids.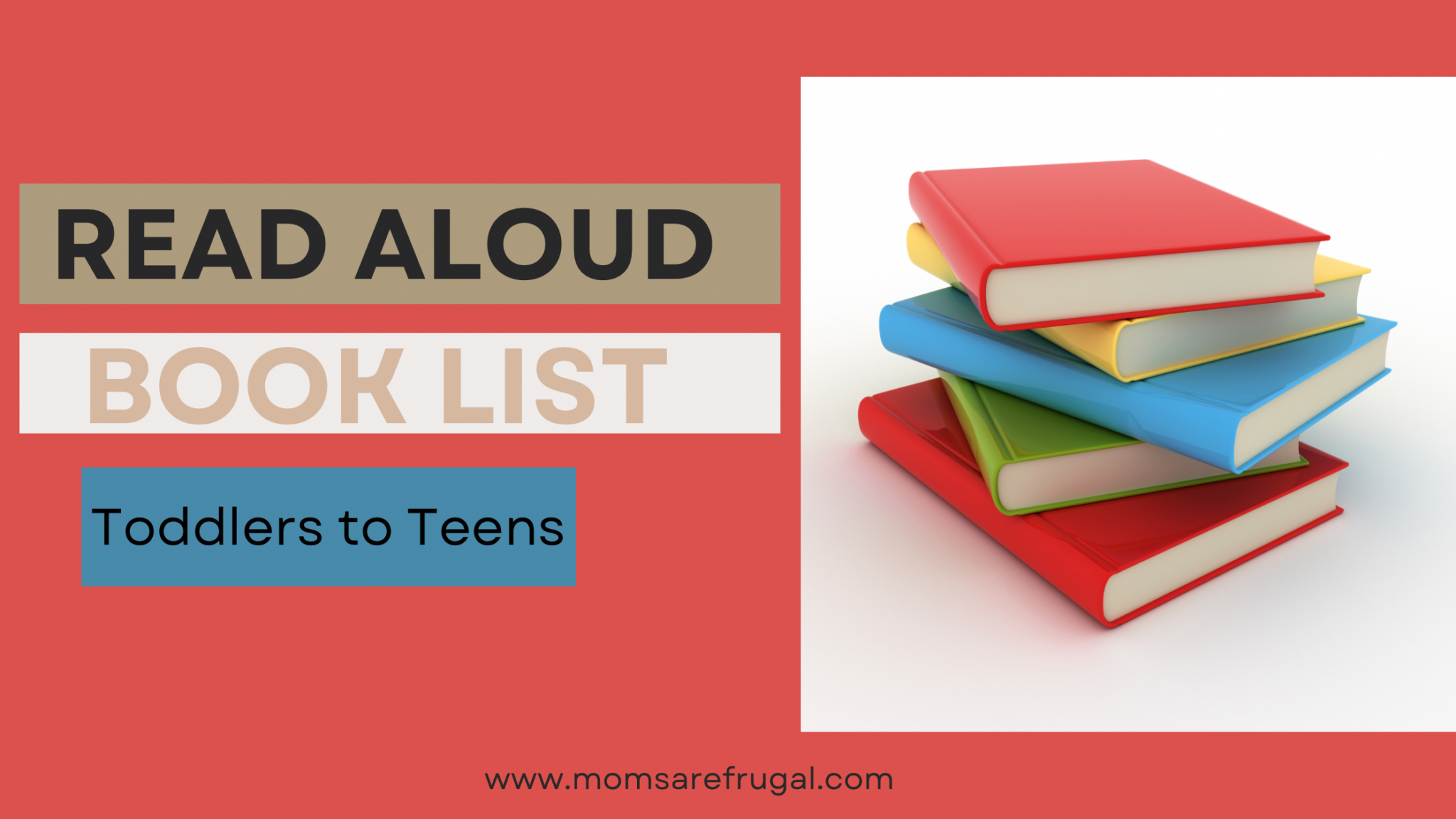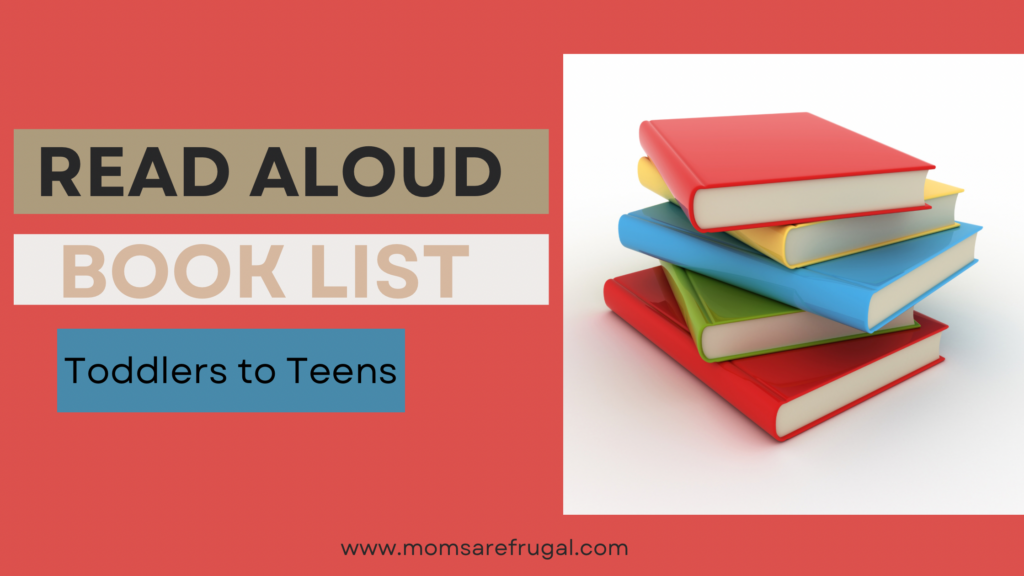 Elementary Book List
Select book lists for elementary kids depend on the stage of reading they are in, and what level. If they started reading early vs. later. Homeschoolers tend to allow their children to read upon readiness. The same technique applied to books advances them more quickly. That is my opinion, but allowing my boys' the freedom to pick their books, what level and interest involves them. They are much more eager to read than a forced book they have no interest in finishing.
Some homeschool moms' have a ten year old who can't read yet. Don't worry about that, developing a love of reading as a hobby and not a task is important. Most homeschool moms understand this and allow for the love of reading and skills to connect together.
Middle School Books to Read
Great middle school books for boys' is an ongoing list I have in my head. Since we have all boys' in our home, their taste is different than mine. First, I always ask them what kind of books they are interested in reading. Second, when my boys' do grab a book unprompted I look to see the name and author. This behind the scenes approach allows me to be more observant of what they like without an interrogation.
Adventure Stories
Some of our favorite adventure stories are Treasure Island, living books about heroes of the past, and missionary stories about the Millers.
Historical Stories
Who was? books rank in this area of interest. Some nights we pull out the Bible and read from the Old Testament. Stories of Abraham Lincoln, or a manners book by George Washington were requested daily.
Picture Books
Even though my older children are past some of the picture books they still love them. My youngest boy will ask his brother's to read his favorite book I know a Shy Fellow who swallowed a cello. All of them like If You Give a Mouse a Cookie and Green Eggs and Ham. I read chapter books and I still enjoy reading picture books to all of the kids. Stories are interesting like a scavenger hunt. Picking out main characters and discussing plots are fun activities to do after finishing a book.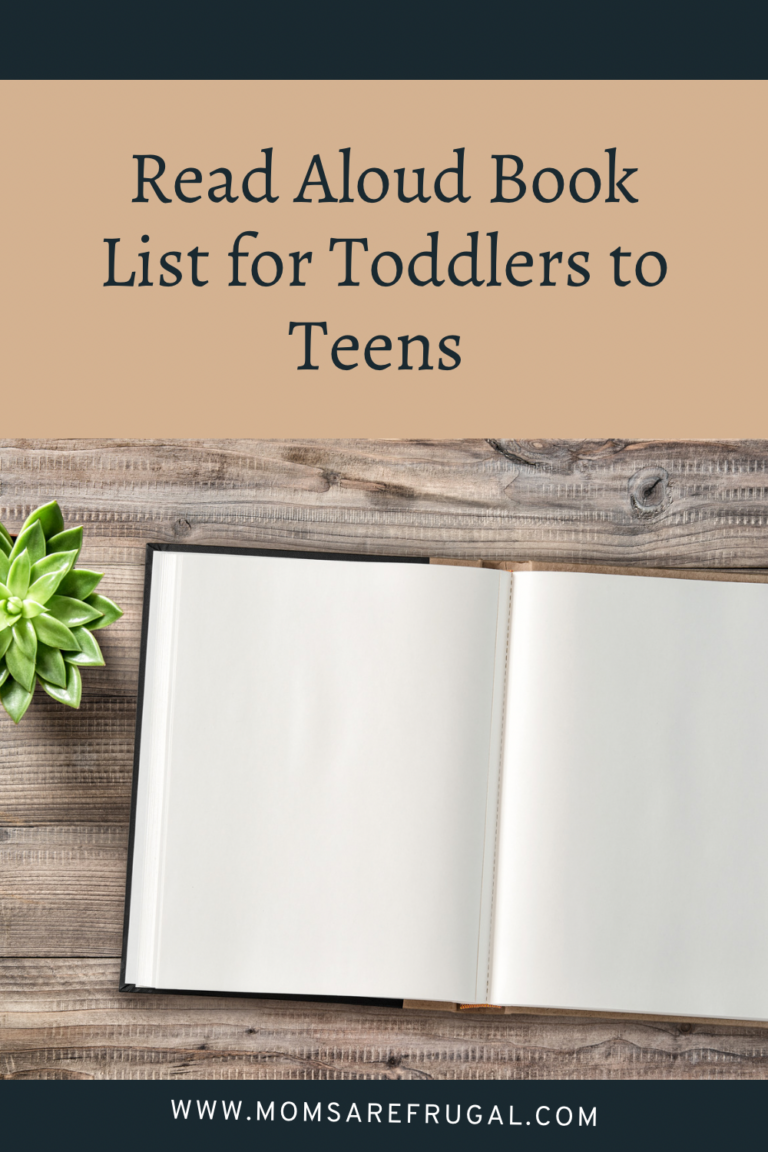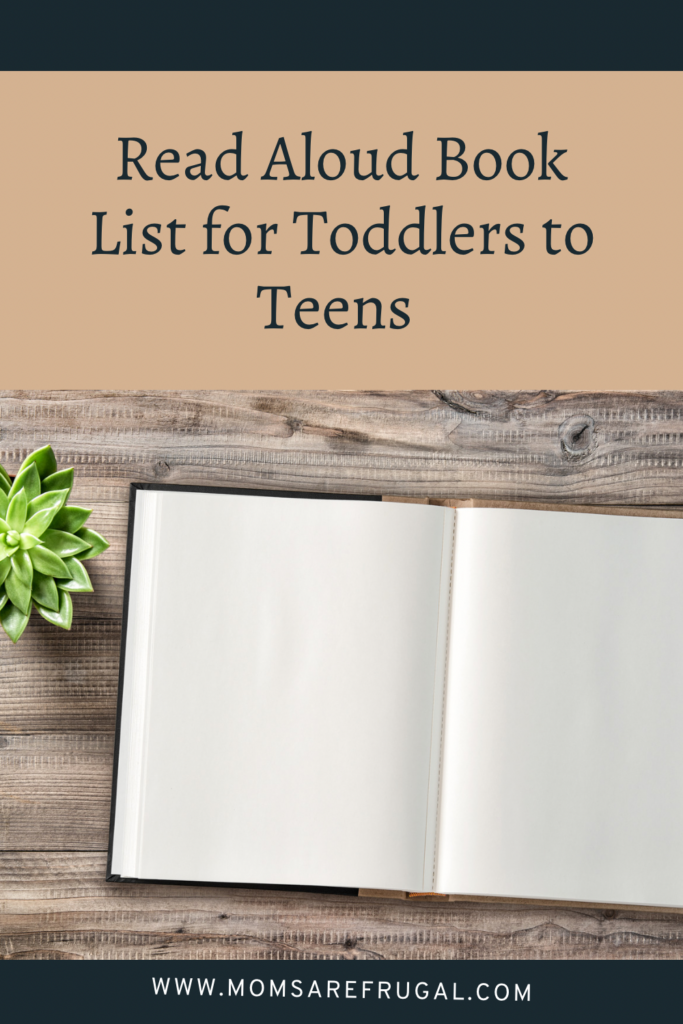 High School Book List
My son that graduated had a very high reading level from a young age. Giving him a book like Robinson Crusoe would have been defeating for me and him. Let alone time consuming trying to keep him on task of reading it. With appropriate selection of several books he chose what he would read. Proving this method successful because his book was finished more timely than I had planned. Now, as an adult he still reads and his interest is vastly different than mine, but he reads. Many years' ago I implemented family read aloud time and made it a habit.
Our family has been so much closer since we added read aloud time into our bed routine for the kids year's ago. Piling on the couch to share in a book will no doubt be a memory they share as adults.
Book List for Mom
My reading time helps me to relax and de-stress before bed. Some of my favorite books to read are biographies such as Ben Franklin, or business productivity books. One I am reading right now is Done by Don Aslett. He talks about so many ways that we waste time on clutter and other useless ventures.
Setting aside time to nourish the mind and read a book adds so many benefits to our family, and is my self care habit.
Follow me on Instagram @momsarefrugal to see what book we are reading next week.