My days are pretty routine. I keep my schedule in the kitchen. My schedule is written across one whole wall. This chalkboard illustration helped me set priorities for housework. No more random cleaning that led to rabbit trails of other cleaning. Time was wasted without a plan. Since I am a visual person, my schedule had to be in front of me in a big way. Oh, and the bottom half of the chalkboard is for my kids to be creative on. They have access to chalk anytime so they do not need to mark on my walls with crayons.
When I decided to visually set priorities for my housework is when the housework started to get done.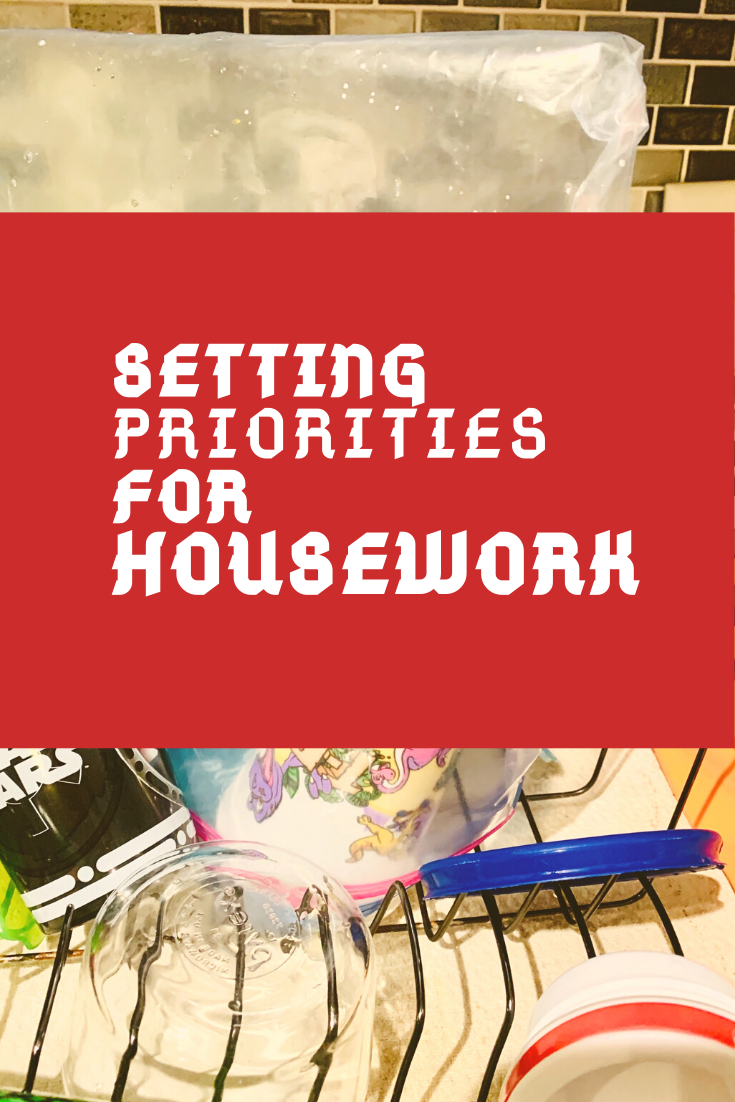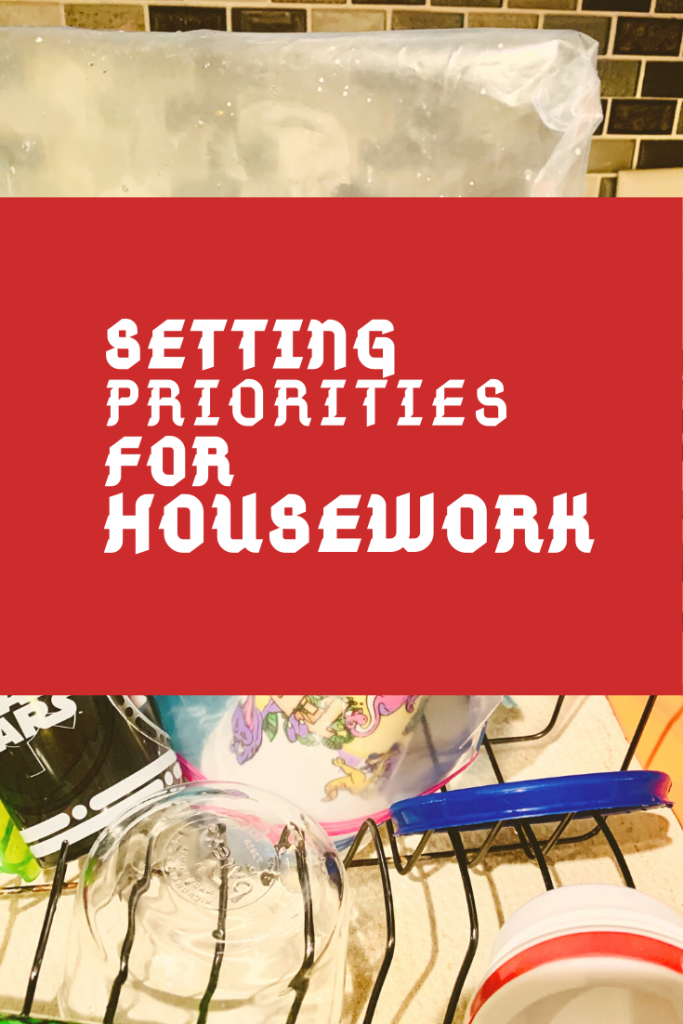 Three ways to set housework priorities
Decide what needs to be done each day.
Keep the priorities in a visual place.
Keep the tasks simple and focused.
Be Realistic
Look at what season of life is currently happening. In a busier time condense a cleaning schedule. No need to add more stress to a situation. The house will still be dirty the next day.  Cleaning something is better than nothing.
Coming to the realization that I can only do so much was important. Especially, since I am slightly OCD. Laying out priorities and embracing my busy season helped. On Wednesday's when my kid's would nap I cleaned the kitchen. Now, I do not have any nappers and we homeschool. No longer do I clean the entire kitchen.
Be realistic when setting priorities for housework.
Keep the Home Running
Find three tasks that keep the home running. Ask yourself, what will keep this home running?  I absolutely need to have dishes done completely each day, laundry folded each day, and food prepped for breakfast. After I established my three must do's then other cleaning tasks became secondary. Keeping the kids clean, fed and dirty dishes out of the sink lowers my stress level. Once those three are completely  done I am content.
What will lower your stress level? Break down tasks and make setting priorities for housework easier. Check my instagram for more tips.